Four NMVFO volunteers met to scout the Rio Puerco Trail #385 at the eastern edge of the San Pedro Parks Wilderness north of Cuba, along with the Peñas Negras Trail #32 and Perchas Trail #418 that form a 6 mile loop together. We met at Resumidero Campground (Google Maps is wrong on how to get there!) and drove 3 miles south to the Rio Puerco Trailhead.
A huge number of big-diameter fir trees were down, making the trail an obstacle course to hike. Several cut ends of logs were visible to show us where the disappearing trail was supposed to go. The old cut marks demonstrated that the trail has seen love in the past. The trail needs more love from us right now.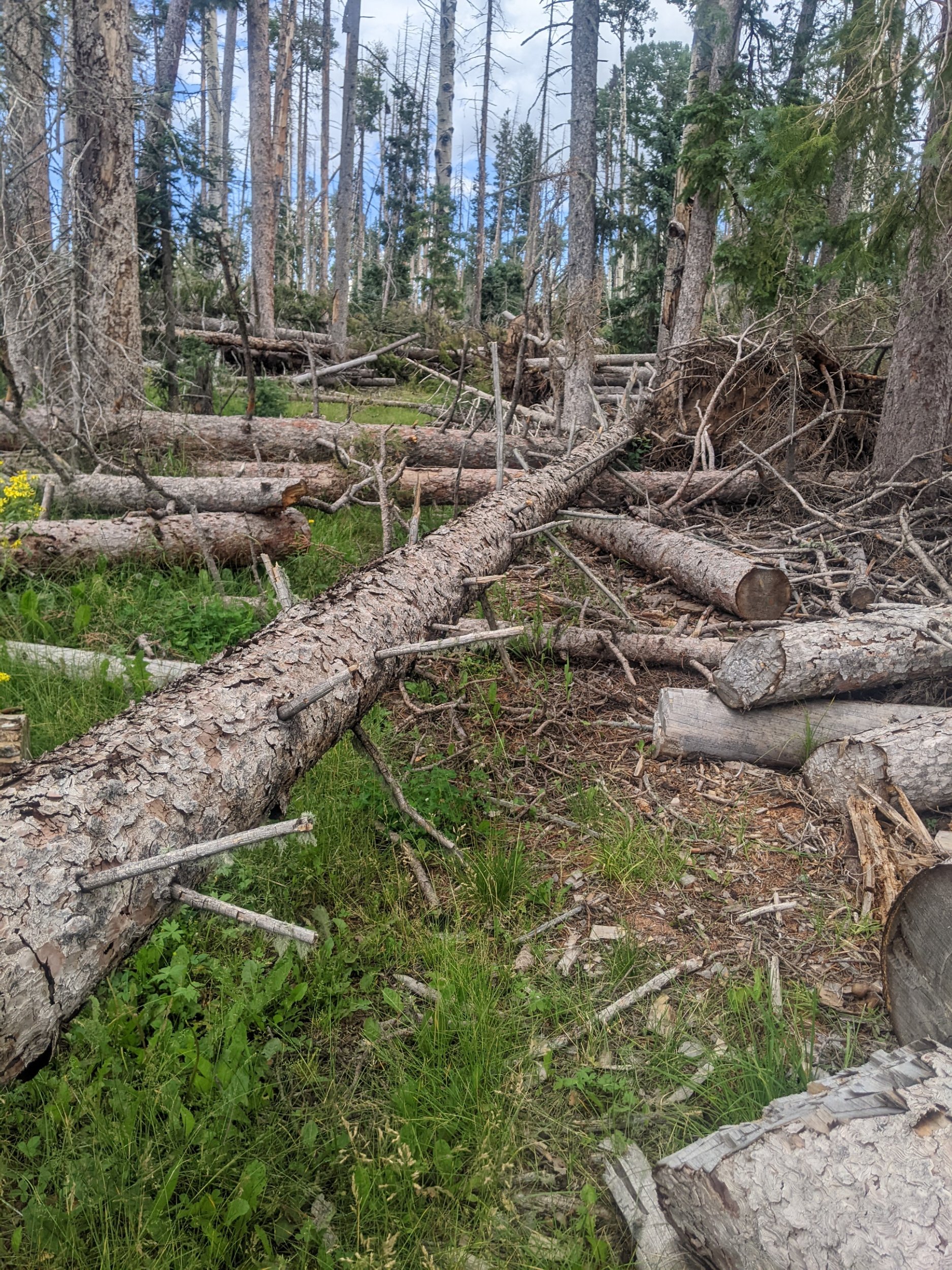 We marked the route with biodegradable survey tape. After a difficult 2 miles in, we reached the beginning of the loop at a large park area, Vega Redonda, and had lunch.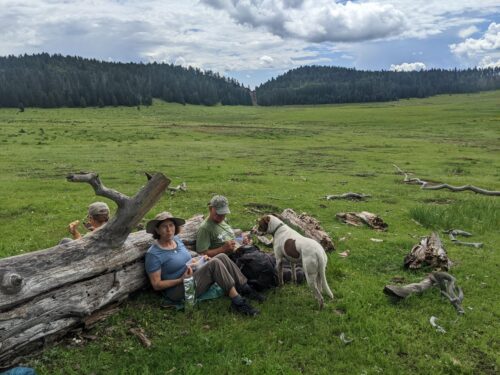 We continued hiking on Rio Puerco Trail for another mile or so, to get an idea of the density of downed trees on the loop, and then returned to Resumidero Campground via the Vega Redonda Trail #43, as rain threatened.