NNML 2019 Day 18, June 27, Thursday
Start Questa mile 272 (sec5mile0)
End neareTaos Ski Valley, mile 285 (sec5mile13)
Miles walked: 13
After walking for a few miles along the highway east out of Questa, Columbine Campground appears. Columbine Creek Trail heads south and up along the creek, with no wet foot crossings necessary, climbing to 11k elevation.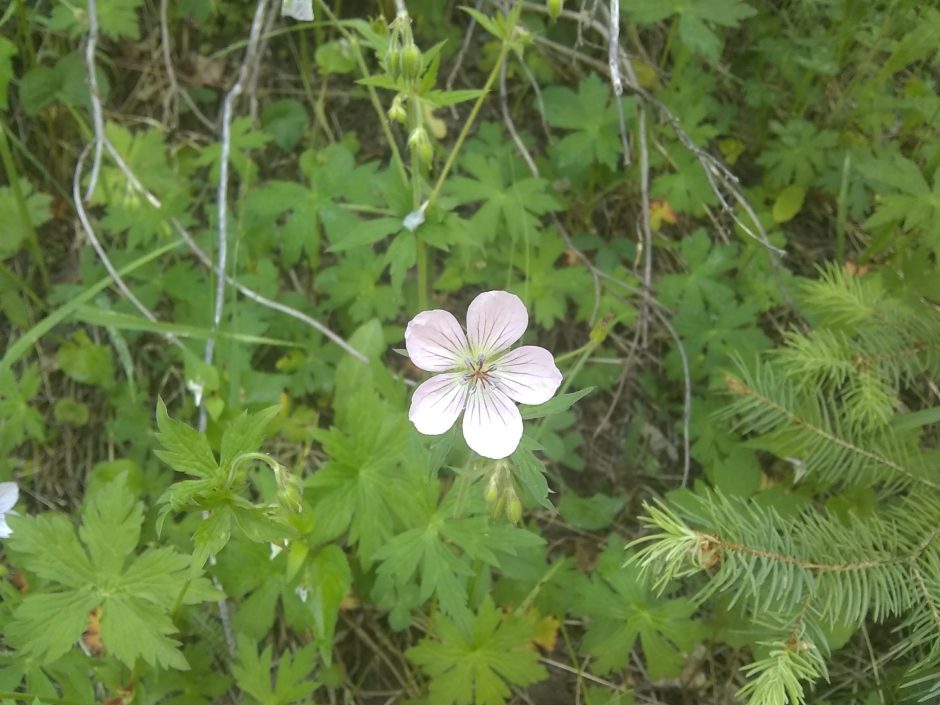 Reaching the ridge, mountains and ski trails offer views.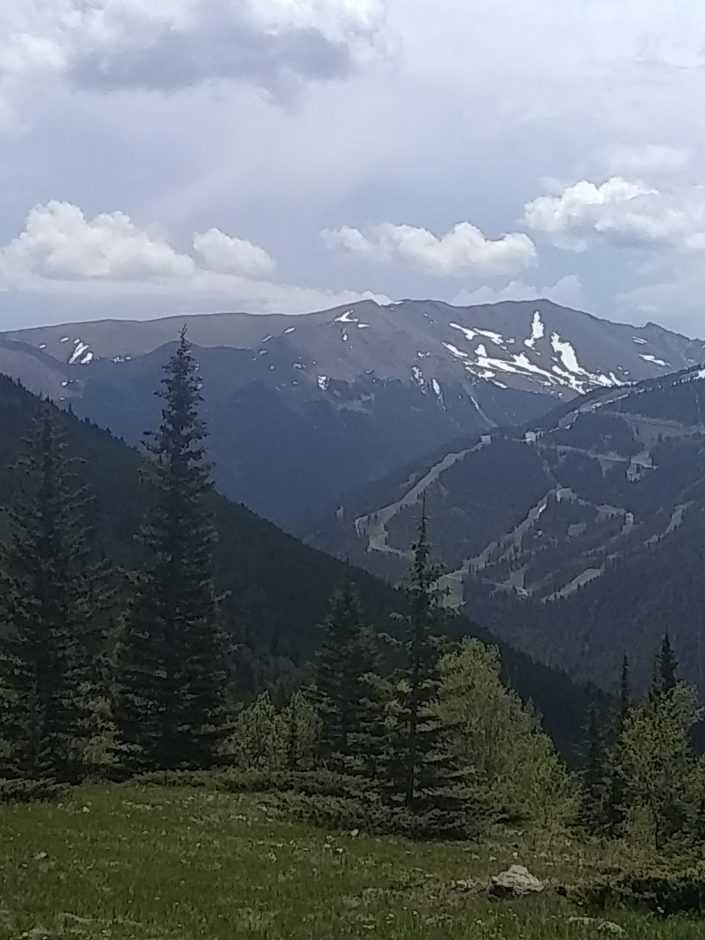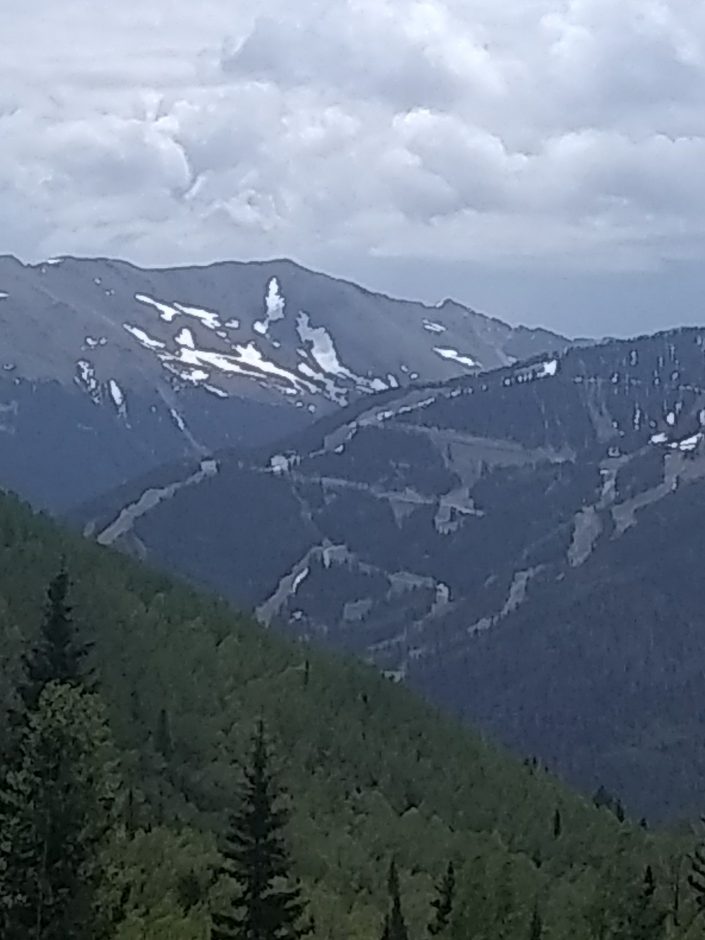 Gavilan Trail down the mountain is steep with loose rocks. Emerging at the edge of Taos Ski Valley village, I walk along the highway for two miles west, where members of the NMVFO (New Mexico Volunteers for the Outdoors) are arriving at a campsite, to work on nearby trails for several days.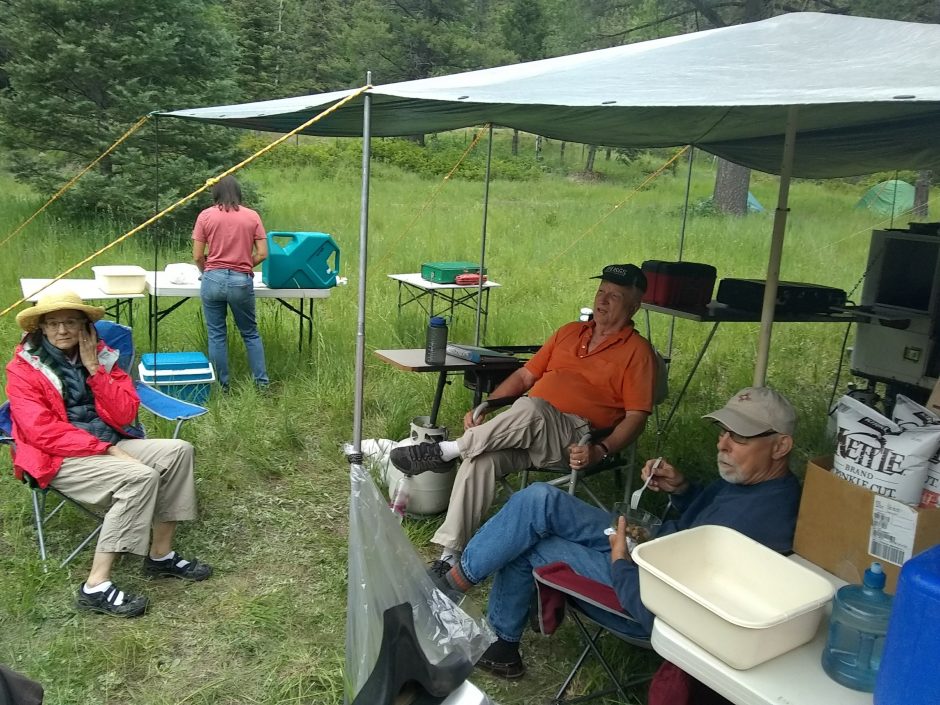 What serendipity that the group's schedule matches mine, and that their camp is so close to my route! Some members are surprised to see me, knowing that I am out hiking. I camp here tonight, and will pause my journey for a day to help with trail work.