NNML 2019 Day 17, June 26, Wednesday
Start mile 22 of Rio Grande Highwater route
End mile 34 of Highwater route
Miles walked: 12
All morning the route is on forest service road, until arriving in Questa, a small village located close to the Sangre de Cristo Mountains and near trails into the Rio Grande Gorge.I get cleaned up at Questa Lodge, a pleasant RV park along the Red River, the type of campground that has decorative gardens and shady trees and even a river walk near my tent.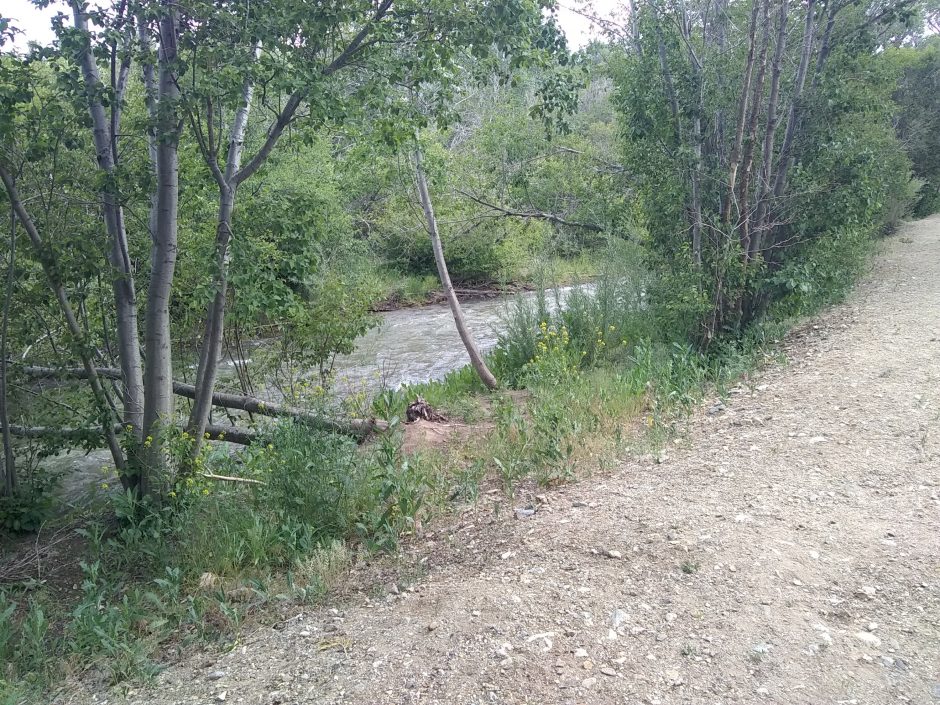 A recently restored adobe church represents the village's historic roots.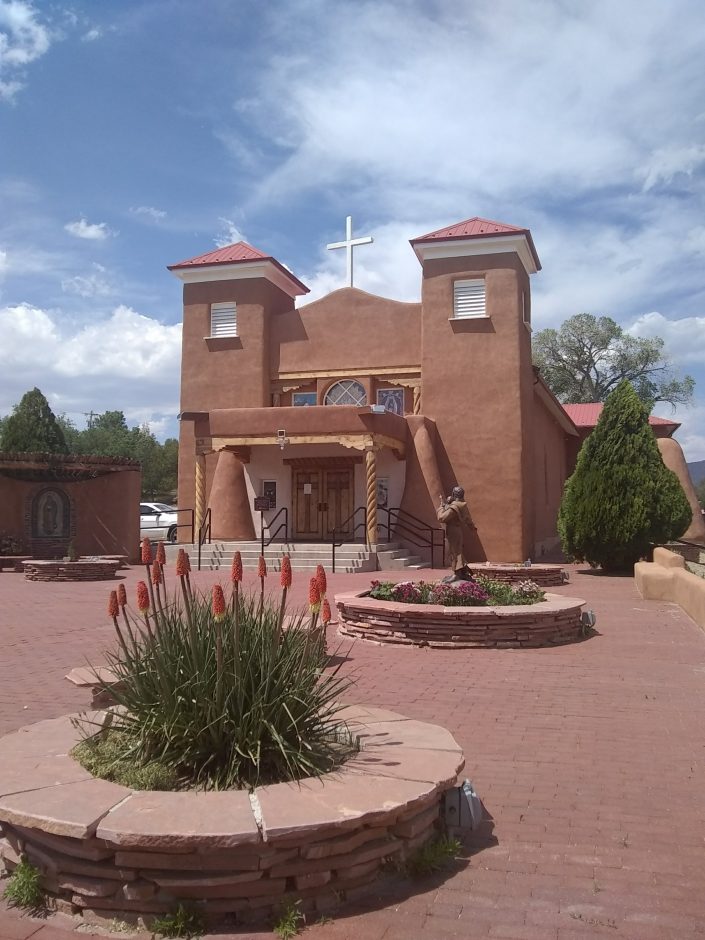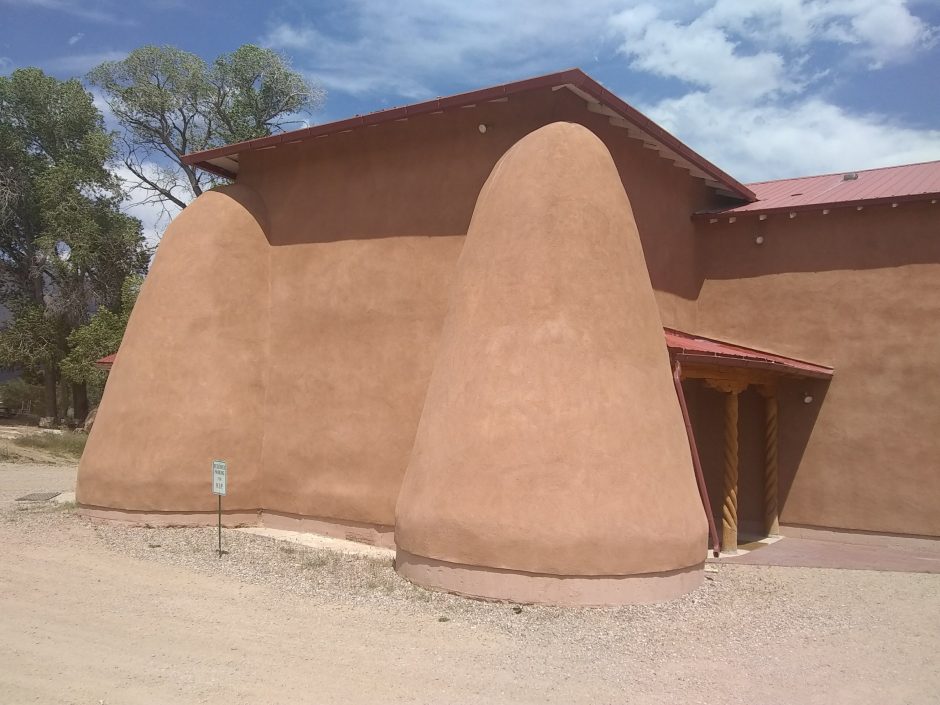 Tomorrow I hope to meet friends near my trail.