CT day 1, June 30, Friday
Start: Abq to Denver, then 3 light rails and rideshare to Waterton Canyon Trailhead
End: Section 2 (S2) mile 0.5
Miles walked: 17.3
The route from Denver Airport went quickly, thanks to the city's has a well-developed light-rail system The trains could only get me to within 10 miles of the trailhead so I used a ride-share app. Due to some glitch, we actually ended up at a Lockheed facility. The driver, whose English was not 100%, misinterpreted the reaction at the guard house and thought it was okay to proceed to the main building, And I was having trouble conveying my panicking concerns about the situation and that we are definitely at the wrong location. We got things straightened out and went to the correct location, but not before huge angry men with guns appeared and had a polite discussion with us. I did not take photos.
Rain and lightning started just as I began the trail, but was brief.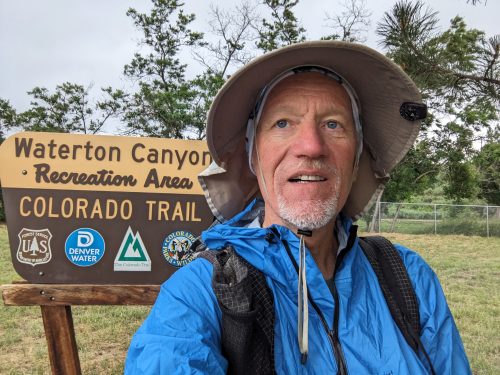 Continue reading

"Waterton?"