HDT 2022 Day 0, March 31, Thursday
Start Albuquerque
End Salt Valley Road, 4.4 miles from the start of HDT
Miles walked:4
My new long hike is the Hayduke Trail, which winds through most of the National Parks in Utah, drops down to Arizona to cross the Grand Canyon 3 times, then returns back to Utah to finish at Zion.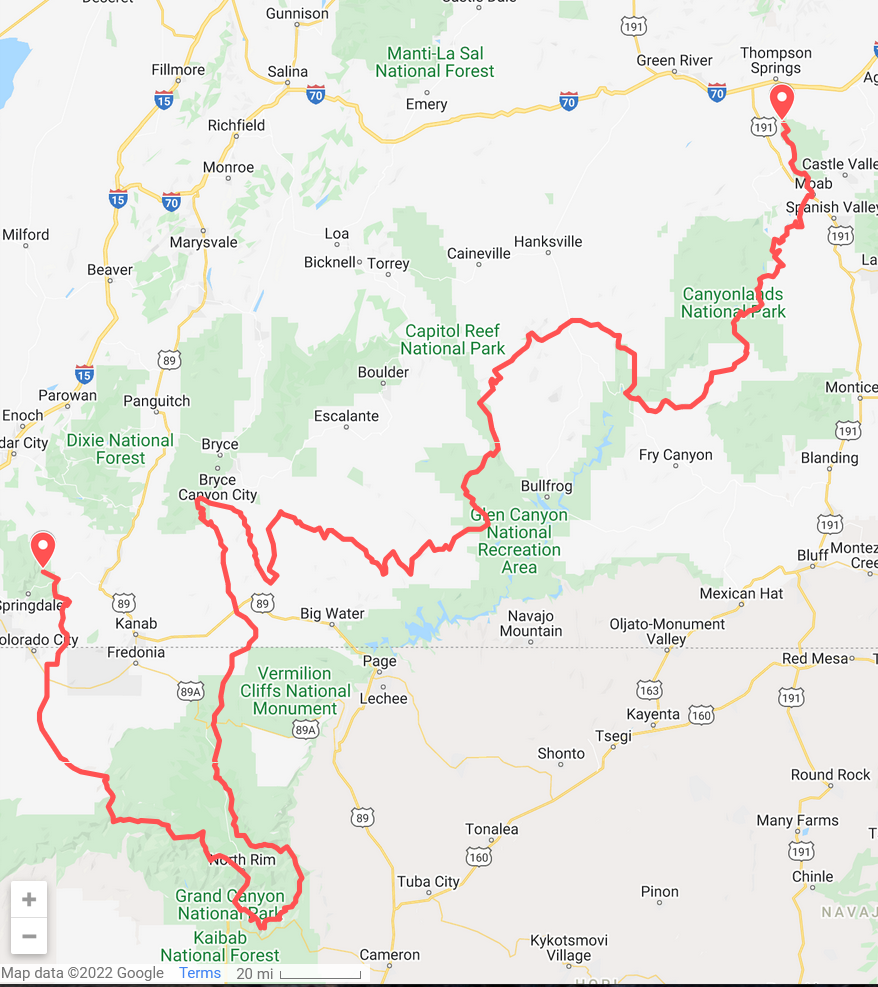 Unlike my hike of the Grand Enchantment Trail, this trip does not connect many existing trails into a longer trail, but more often defines a route on a map, crossing a canyon here, following a canyon there. The route is mostly rather far away from trail towns, so many hikers elect to cache food. Here is the route I drove last week.
Continue reading

"Another Adventure?"