Five volunteers with New Mexico Volunteers for the Outdoors, NMVFO, hiked in from the Canyon Estates trailhead along the South Sandia Crest Trail to a basecamp near the intersection with the Embudito Trail on Friday, May 17. This turned out to be a dry camp, as the snow had very recently melted, so we hauled water 0.8 miles from South Sandia Spring, still running.
We cleared logs and lopped brush along the trail for several days, as far north as the intersection with Barts Trail, hiking out again Monday afternoon, May 20.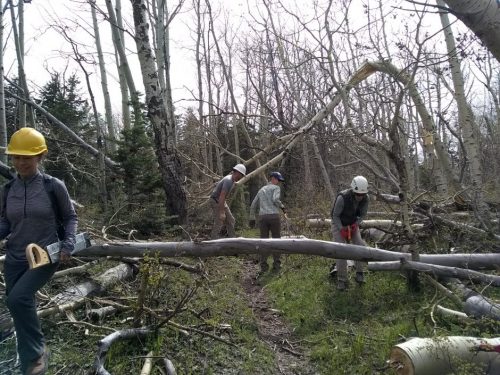 Here is a before/after shots of trail after clearing the corridor of brush: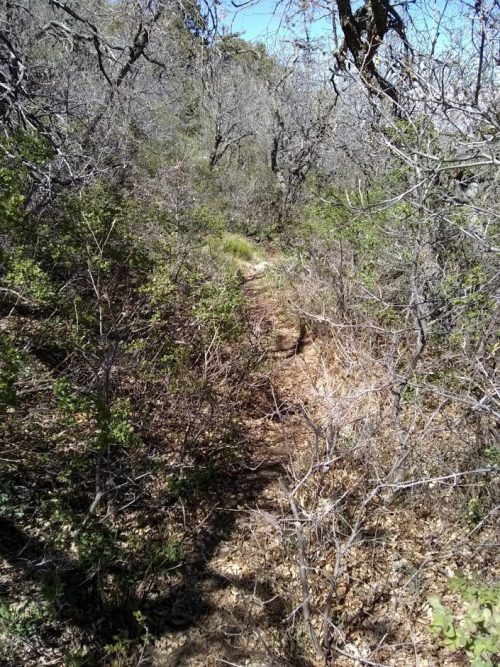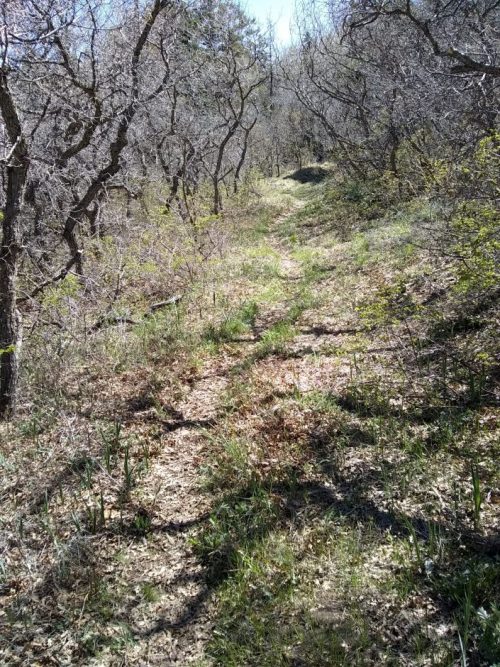 At elevation 9320 feet, base camp was rather cold the first night, but improved later with overcast nights.
Continue reading

"South Sandia Backpack 2019"