13 NMVFO Volunteers gathered in the Santa Fe National Forest just beyond Hyde State Park to celebrate National Public Lands Day by working on trail for NMVFO.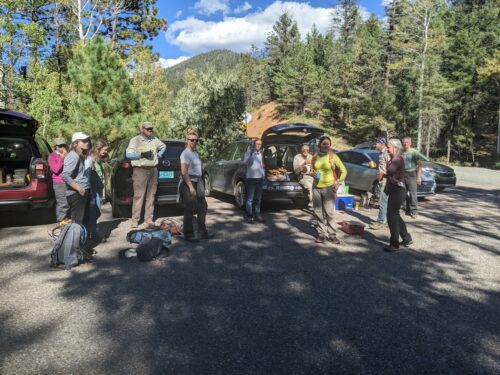 These are popular trails, and the parking areas at trailheads in this region are often full. Borrego and Bear Wallow, along with Winsor, form a 2-mile loop, well-used by dogs and their humans from Santa Fe.
I took a team lopping on Bear Wallow, and Catlin and Larry led the rest widening tread on Borrego Trail.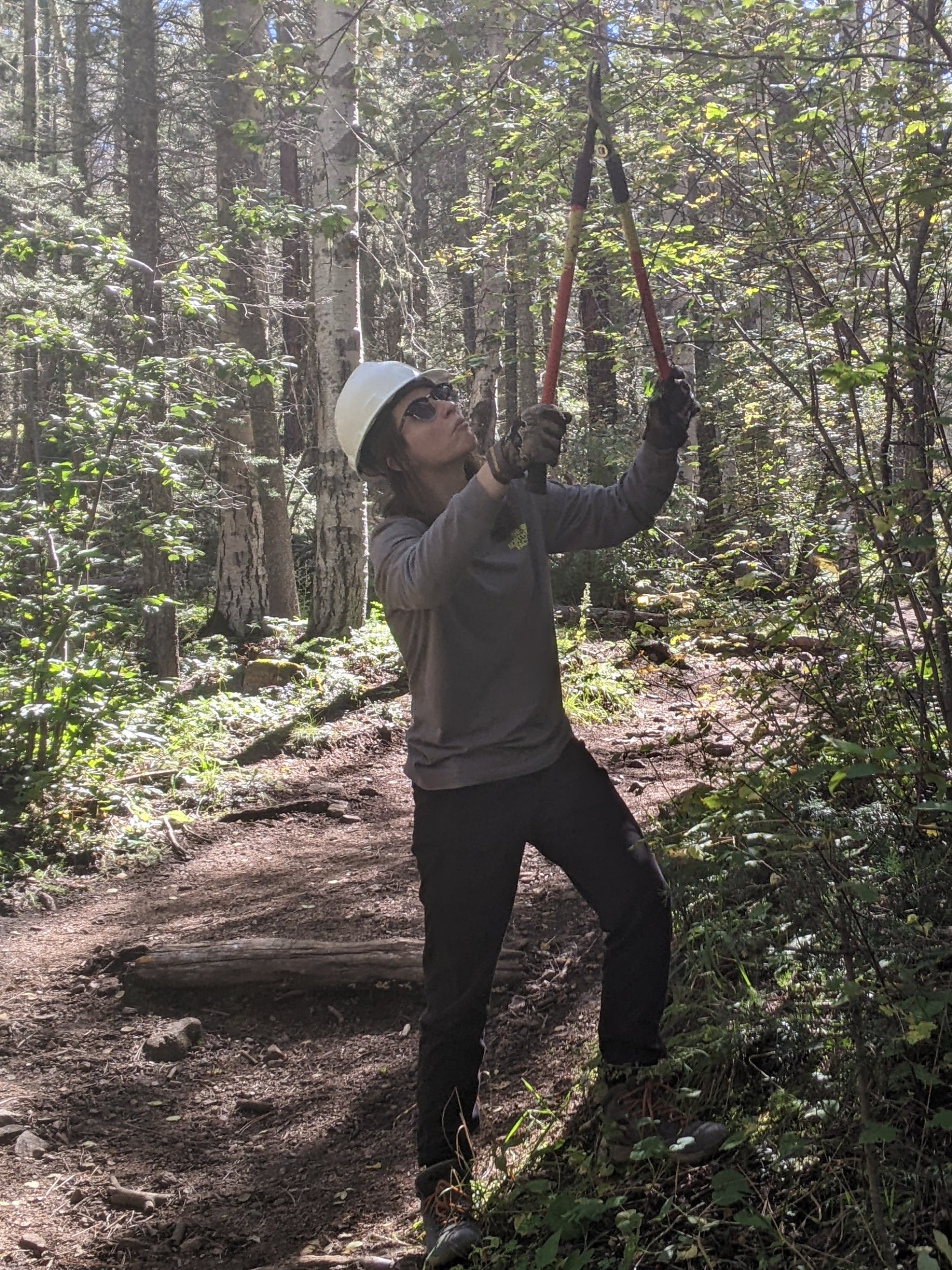 Thanks to all who came out, especially several new volunteers, and thanks for perfect cool weather.
See also: