For an upcoming NMVFO weekend camping project at Datil Well Campground, Nick and I joined BLM staff Mike and Denny to discuss upcoming work. Datil Well has been recently improved with an ADA accessible camp site, and several sites have concrete telescope platforms for star-gazing. We will build a short wide trail from the ADA site to the HQ.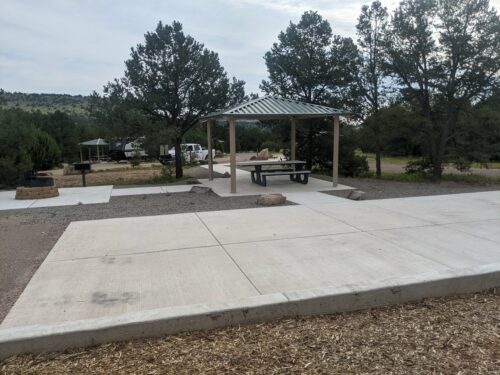 We also scouted the existing trail loops, and discussed signage options. We will put in temporary signs at several intersections, and demolish some structures at viewpoints, which will be replaced later with more maintainable shelters.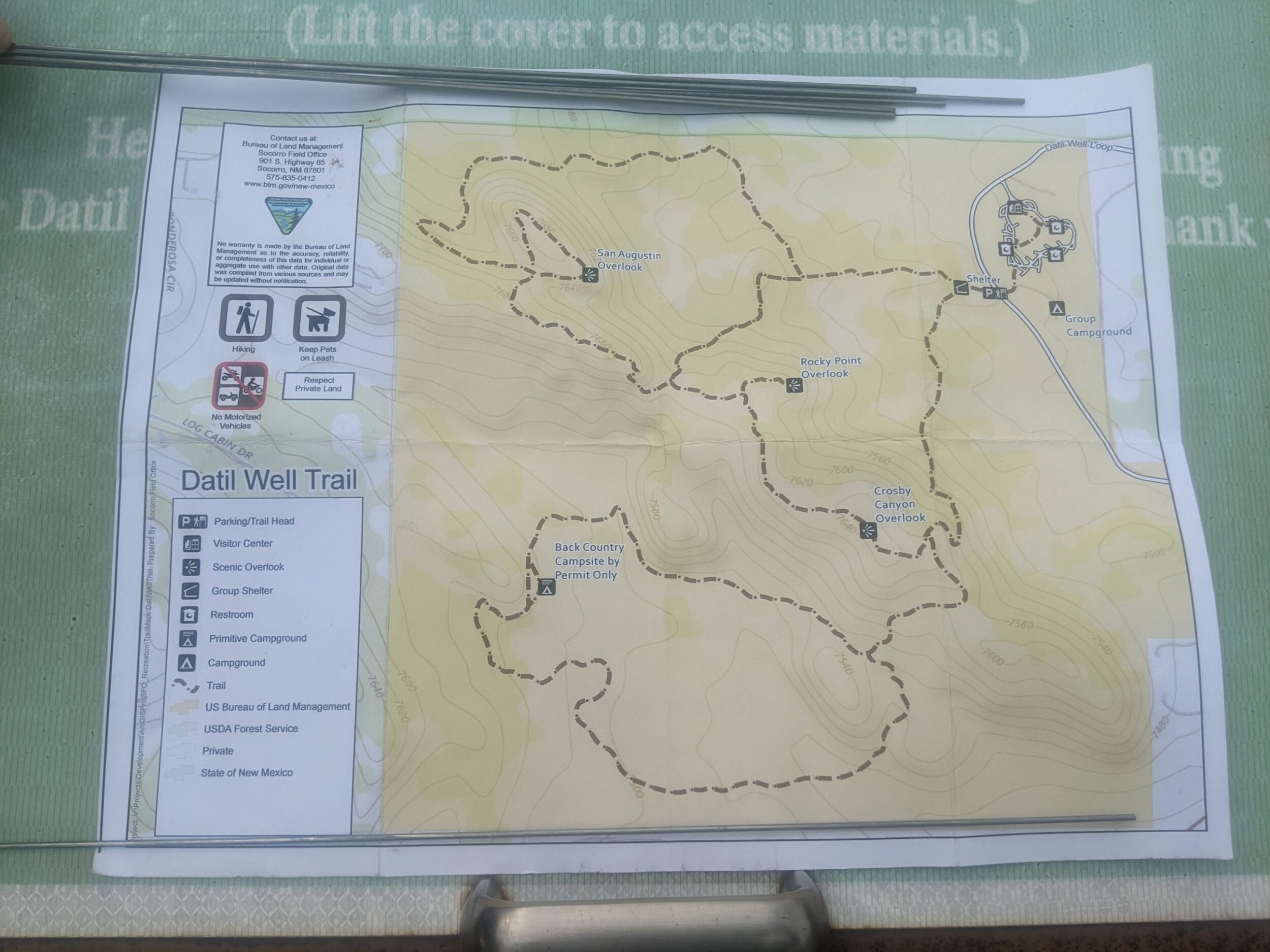 With a heavier rain year, the existing trails still look rather good, though we did not go down the lower newer loop.
The current plan is to install maps mounted on metal pedestals at trail intersections, but as a temporary measure we may install carsonite posts.