One volunteer joined me to travel to Cowles and scout Winsor Ridge Trail in preparation for an NMVFO trail project later in the week. The USFS and state parks are still closed in the Pecos Canyon from the Hermit Peak Fire, but we had permission to enter. The weather is looking threatening, with rains predicted all week, and it was a good time to look at conditions for camping at altitude. We first headed for a large tangle of aspens several miles in, that needed to be cleared if Backcountry Horsemen were to come in with our gear on the first day of our project. We cleared about 37 trees.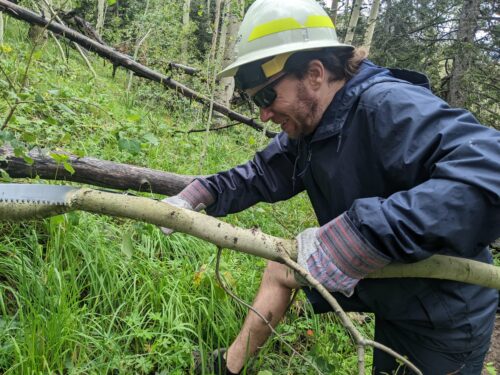 Later, we counted another 30-odd downed firs on the way to Stewart Lake.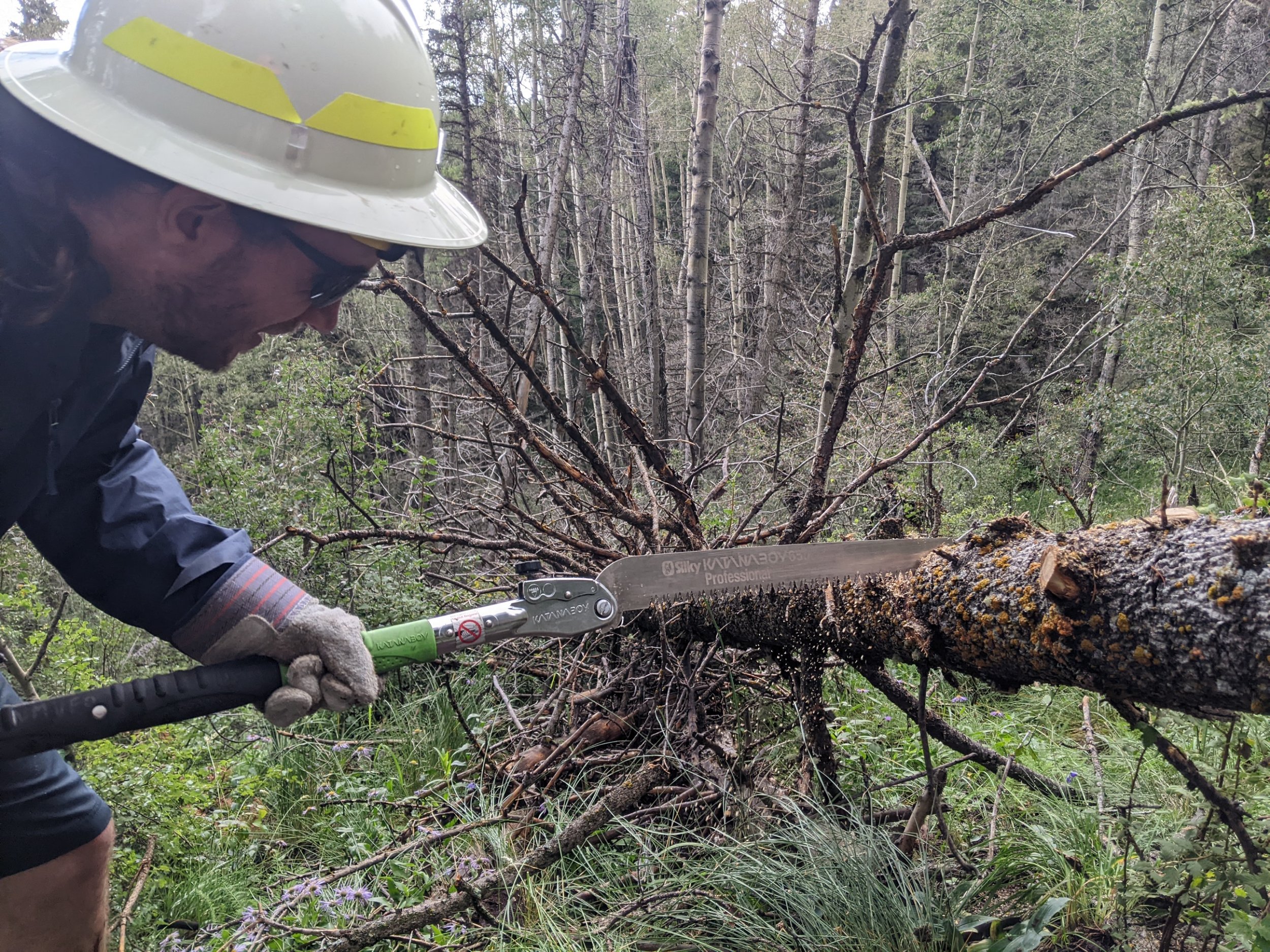 Rain started early, 11:30, and we began heading back and were not able to saw the rest of the trees. Rain continued light and hard before getting back to our car at 3PM.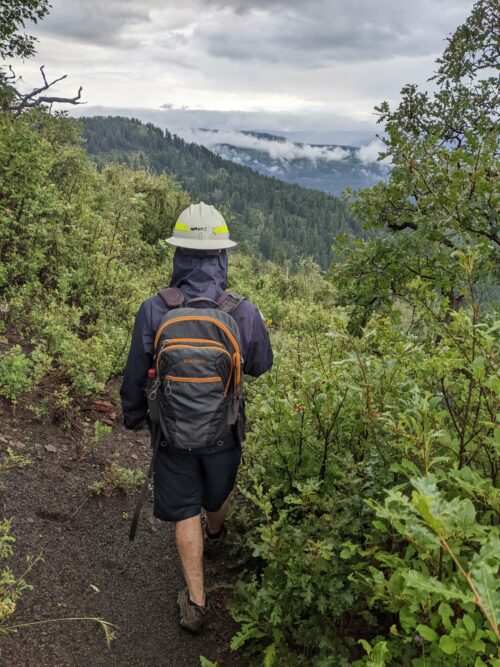 Oddly, a photographer from the Santa Fe New Mexican was waiting near our vehicle, and we chatted a short while before heading home.
Ultimately, the Spirit Lake project got cancelled due to monsoon weather.
See Also: