MRT/GET 2021 Day 26, April 30, Friday
• Start Upper Scorpion Campground, 21130
• End
• Miles walked: 13.8 + 3 resupply = 16.8
On the road walk down to Doc Campbell's for resupply, I met several CDT hikers. This is a little odd, since they are likely to hit the border with Colorado before June, a bad idea, meaning overwhelming snow suddenly at Cumbres Pass.
Doc's was not scheduled to open before noon, but they have a hiker area around the side with a picnic table and chairs, and a charging strip for our electronics. I met several hikers, but someone said there were 30 hikers at one time the day before!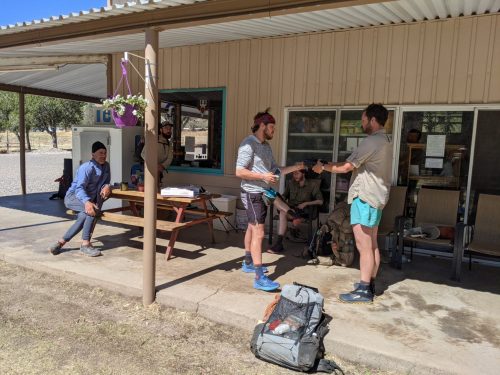 Continue reading

"Diamond Creek"