MRT/GET 2021 Day 25, April 29, Thursday
• Start 20320 on High Country Bypass, about to rejoin with main route
• End Upper Scorpion Campground, 21130
• Miles walked: 23.6
Quickly rejoining the main GET route, more rain showers threaten during the descent into the river canyon for the West Fork of the Gila River. The river twists and winds through the canyon, as good visible trail braids with the river, crossing when the river gets too close to a canyon wall, or whenever crossing will save some distance or otherwise makes sense. By late morning the rain clouds move on, and the sun finally has a chance to warm, good conditions for enjoying a river all day.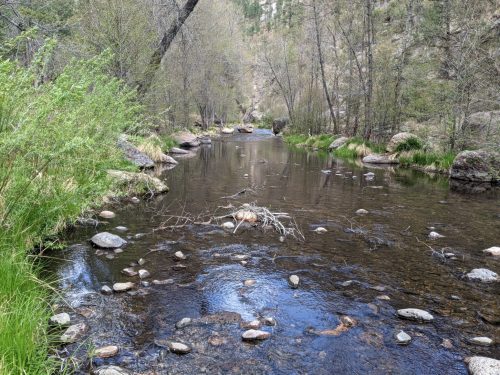 Often the route goes through ponderosa pine forest, with scattered meadows.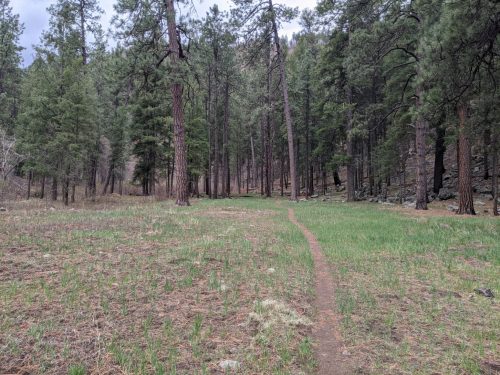 Along a fifteen mile span of the river, I make wet-foot crossings about 58 times. The river today is not particularly wide or deep, typically to mid-calf, and the rocks along the bottom are not slippery– no mishaps all day.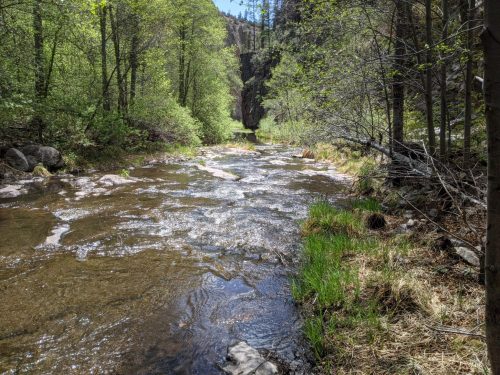 Around each turn might be an intriguing rock formation on the canyon wall. The Gila is known for its rock spires.
Near the end of the day, some likely cliff dwellings come into view.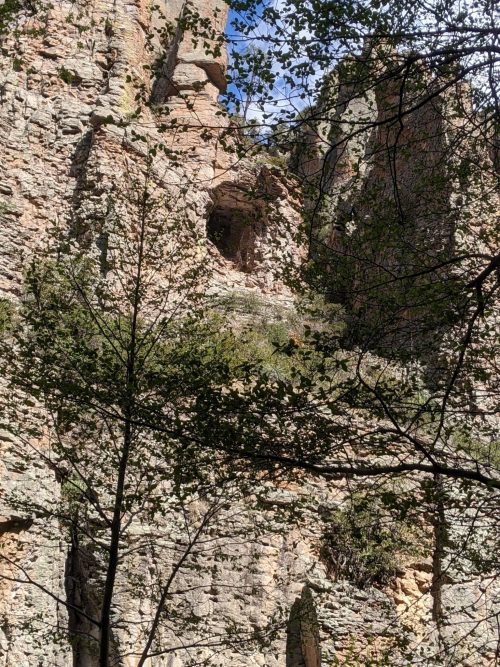 A beaver dam is on the river, with gnawed stumps in the foreground of the photo.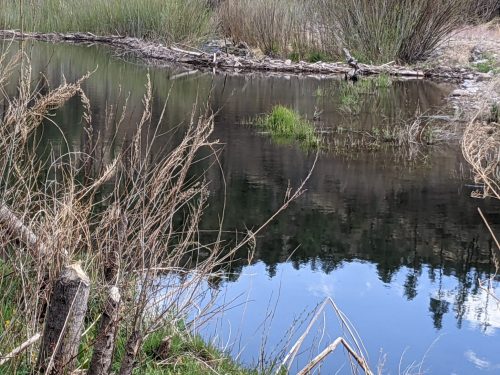 The Gila Cliff Dwellings National Monument is closed when I finish my West Fork run, so I camp at a nearby no-fee campsite that has working water faucets, a good chance to do trail laundry. Tomorrow I walk down to Doc Campbell's, a general store, to resupply.