NNML 2019 Day 15, June 24, Monday
Start along Rio San Antonio mile 224 (sec4mile14)
End near Arroyo Punche corral mile 248 (sec4mile38)
Miles walked: 24
Continuing along the Rio San Antonio, less open meadow and more shrubs and brambles are growing along the banks.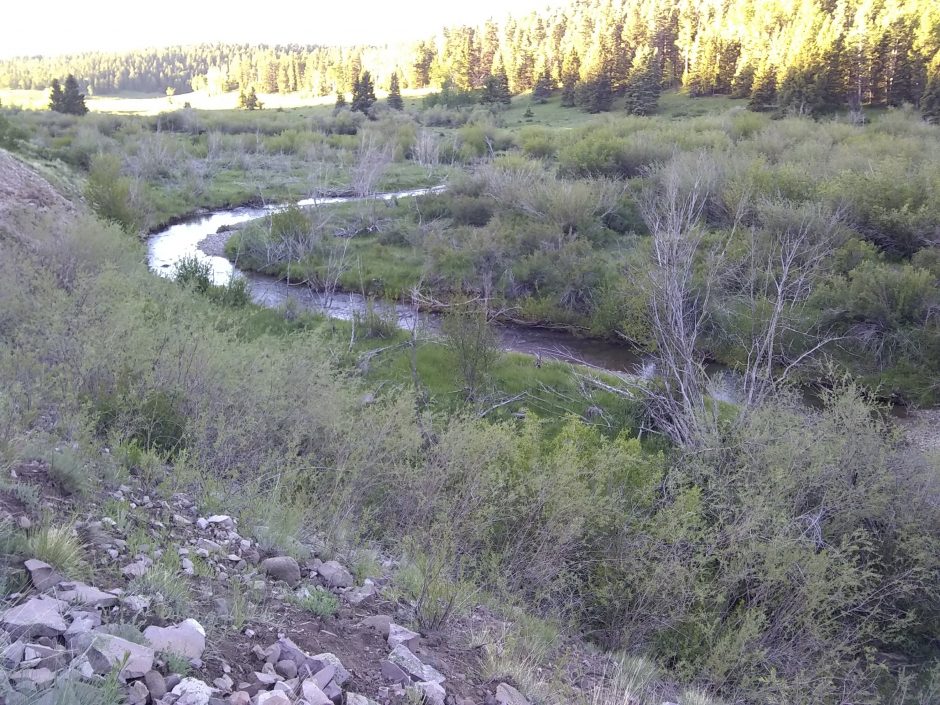 Near a private holding a large truck is thoroughly stuck in the mud. What is the story here?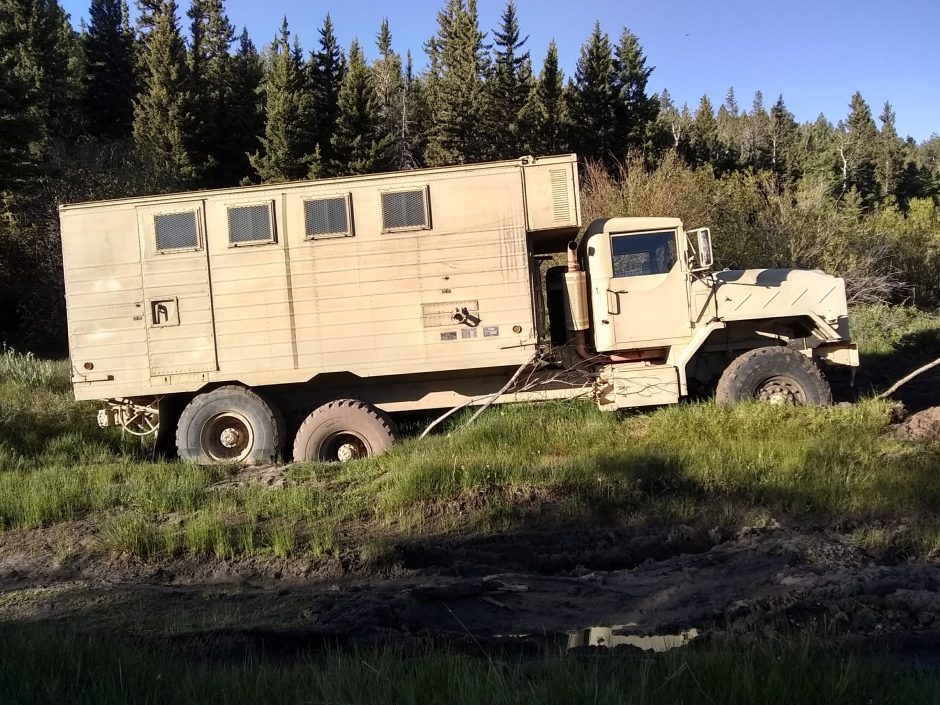 Continue reading "High Plains"