NNML 2019 Day 20, June 29, Saturday
Start near Taos Ski Valley, mile 285 (sec5mile13)
End near one mile from Elephant Rock, mile 315 (sec6mile6)
Miles walked: 21
Departing my friends at the NMVFO, I walk up the road to Taos Ski Valley resort.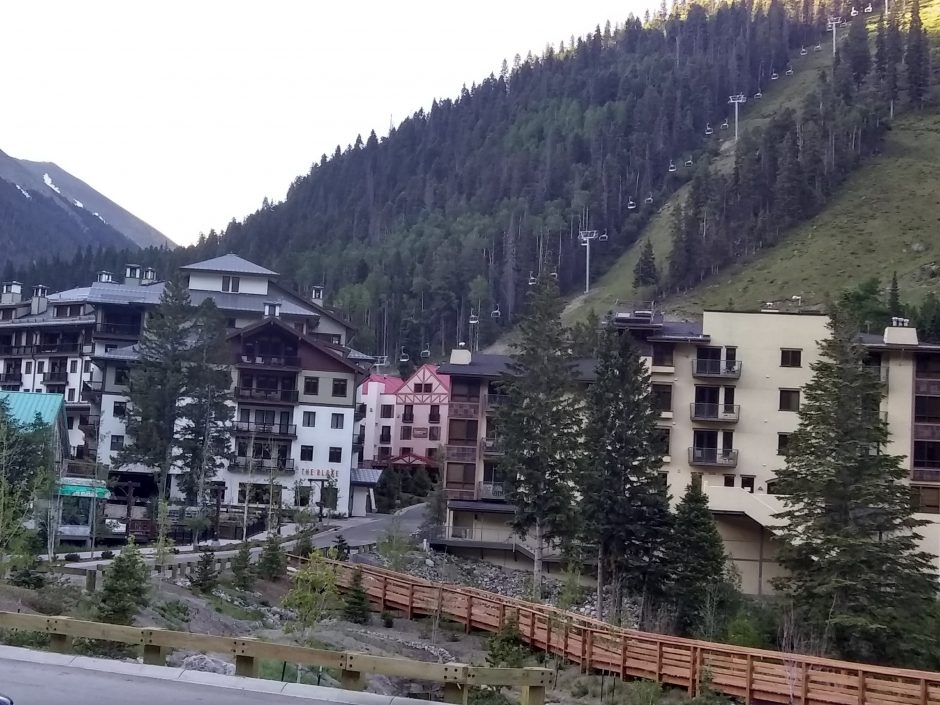 Wheeler Peak likely has too much snow for a fun ascent, so the bypass route is up Long Canyon.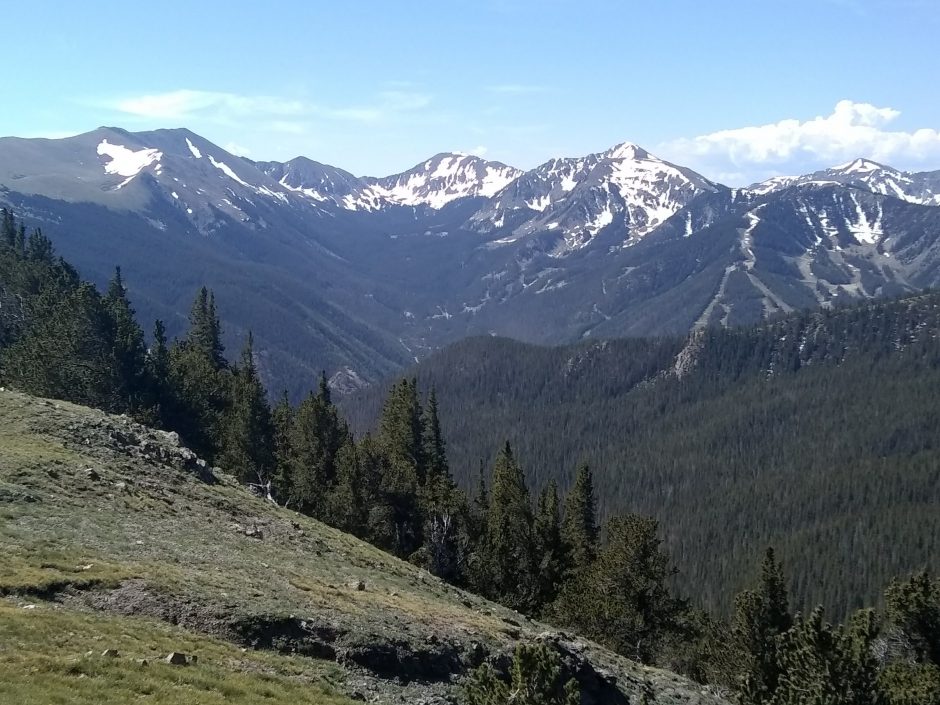 A snowy traverse leads down to Goose Lake.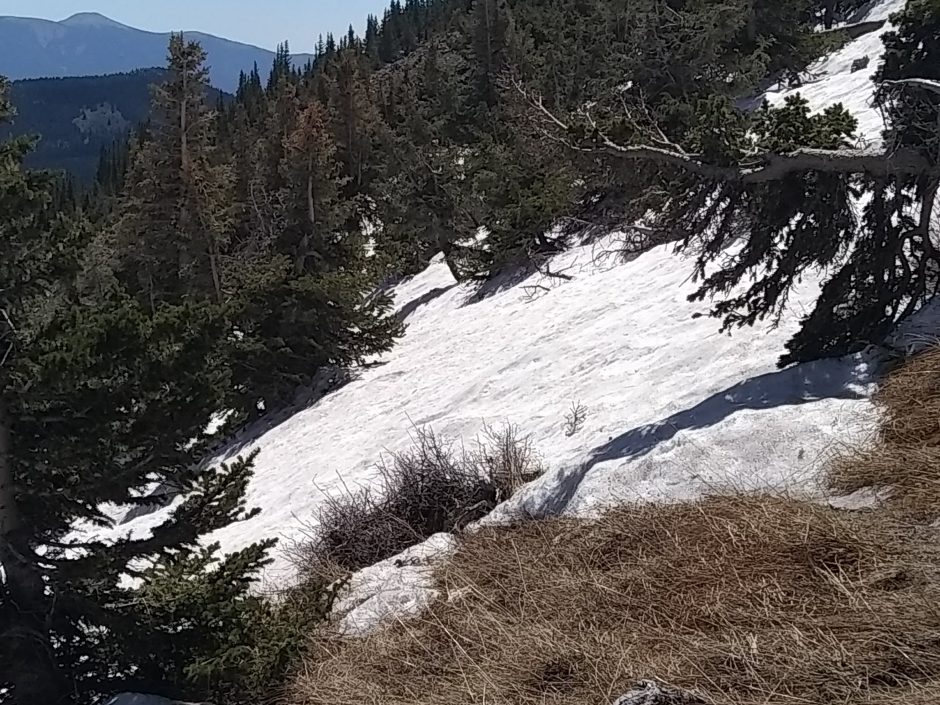 Goose Lake is at the base of Gold Hill.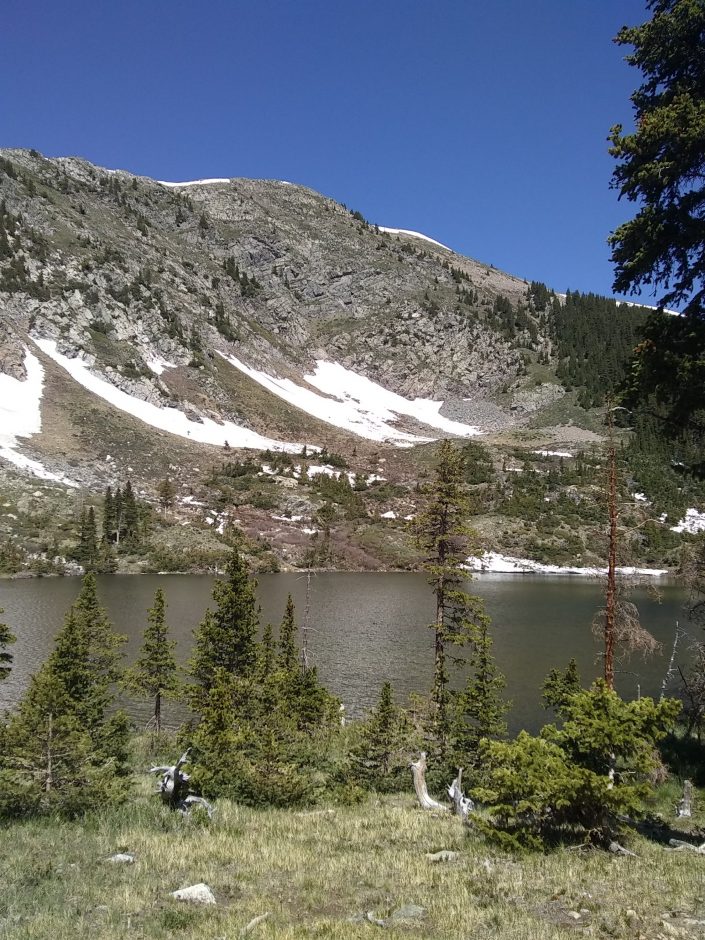 Down Goose Creek for several miles, snow initially hides the trail, but further down the path is well-maintained with recent sawing.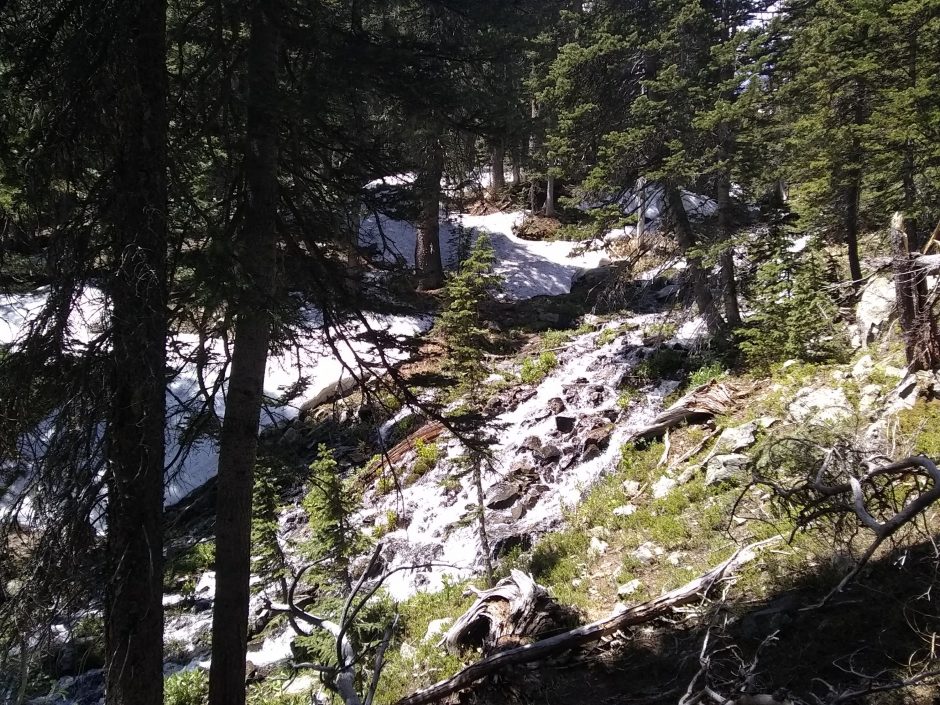 Getting to NM578, everyone seems to have a pickup truck towing an ATV trailer.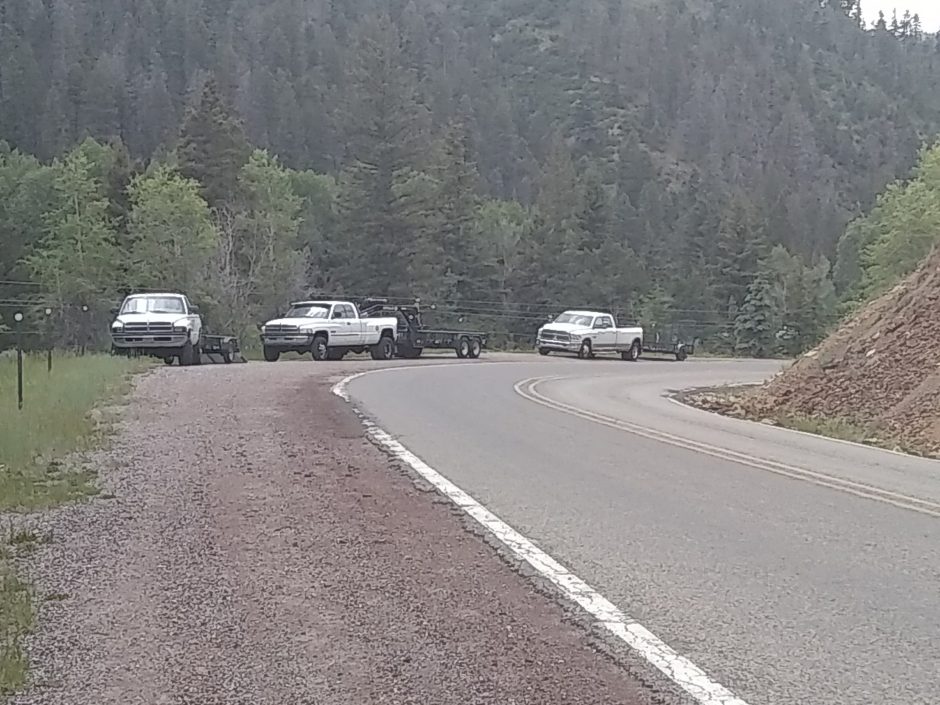 Close into the town of Red River, boats and mules mingle together in one corral.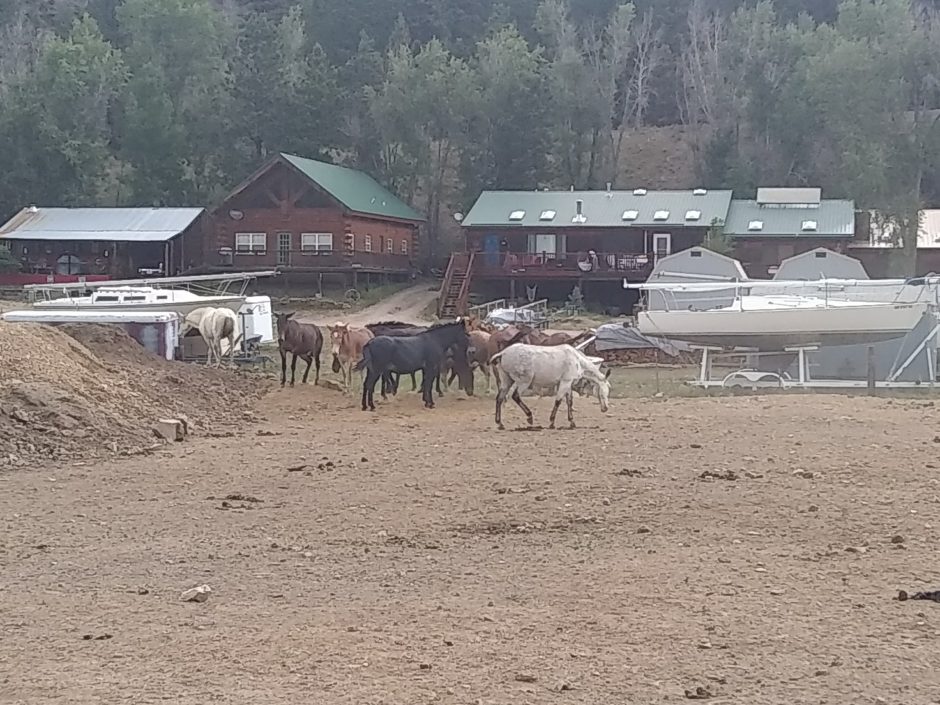 Red River is a bustling tourist town with many visitors today. So many people, a plethora of shops, a surfeit of bars, a gaggle of eateries, a surplus of kitsch, a bonus of Texans. I take shelter from the rain under a pavilion near the visitor center to charge electronics and eat snacks.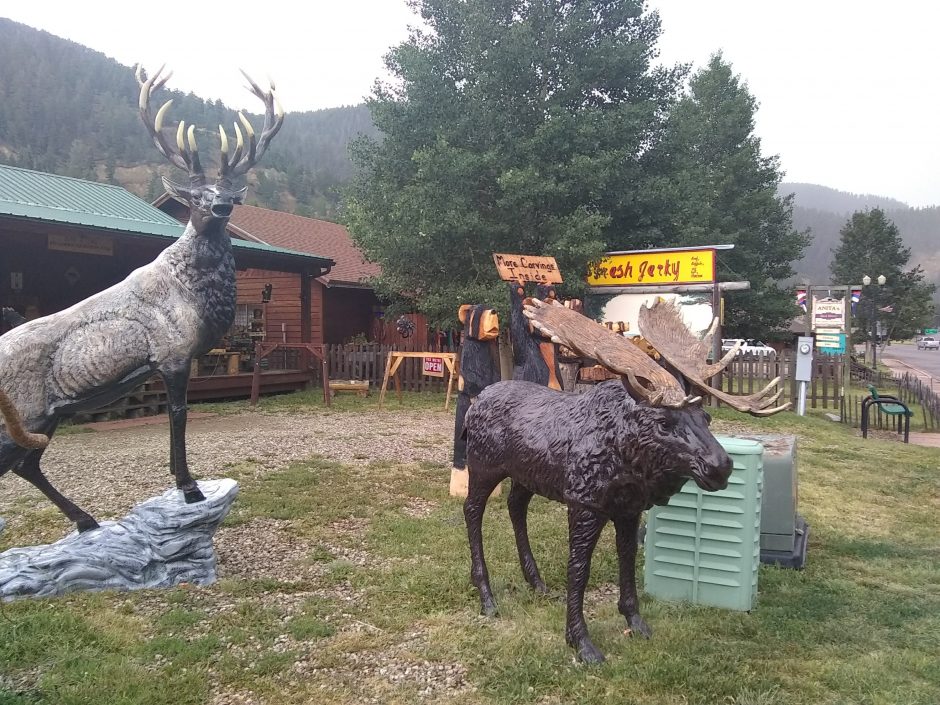 An ATV trail climbs up a ridge past town, where rain starts again while pitching the tent, and continues late into the night.