NNML 2019 Day 21, June 30, Sunday
Start one mile from Elephant Rock mile 315 (sec6mile6)
End near grant boundary mile 335 (sec6mile26)
Miles walked: 20
The route goes along a ridge, with view of a moly mine.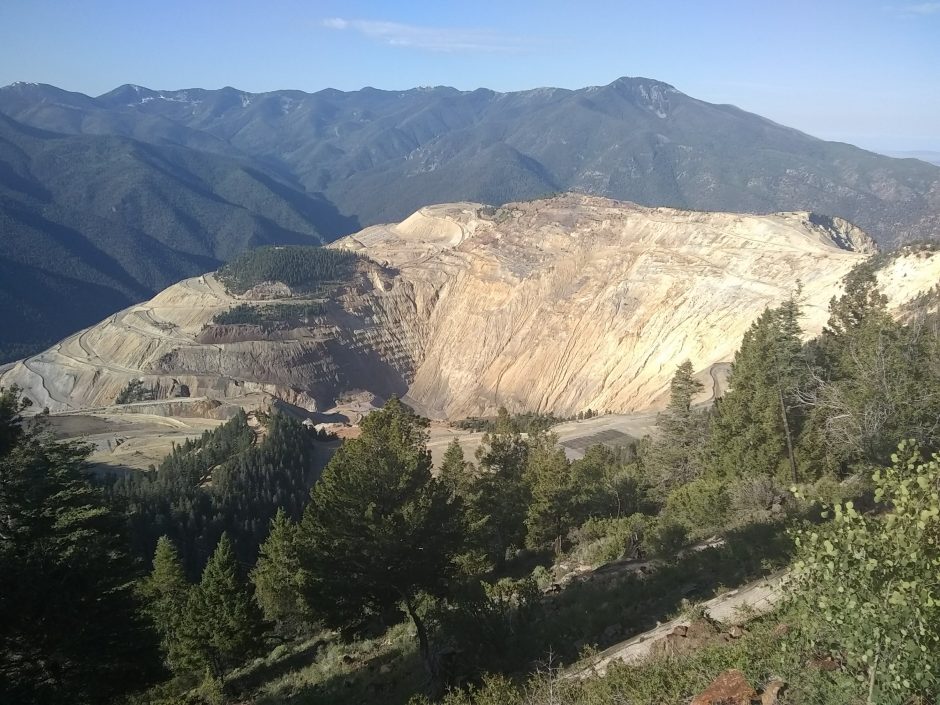 After several miles on ridge, the ATV trail descends to Cabresto Creek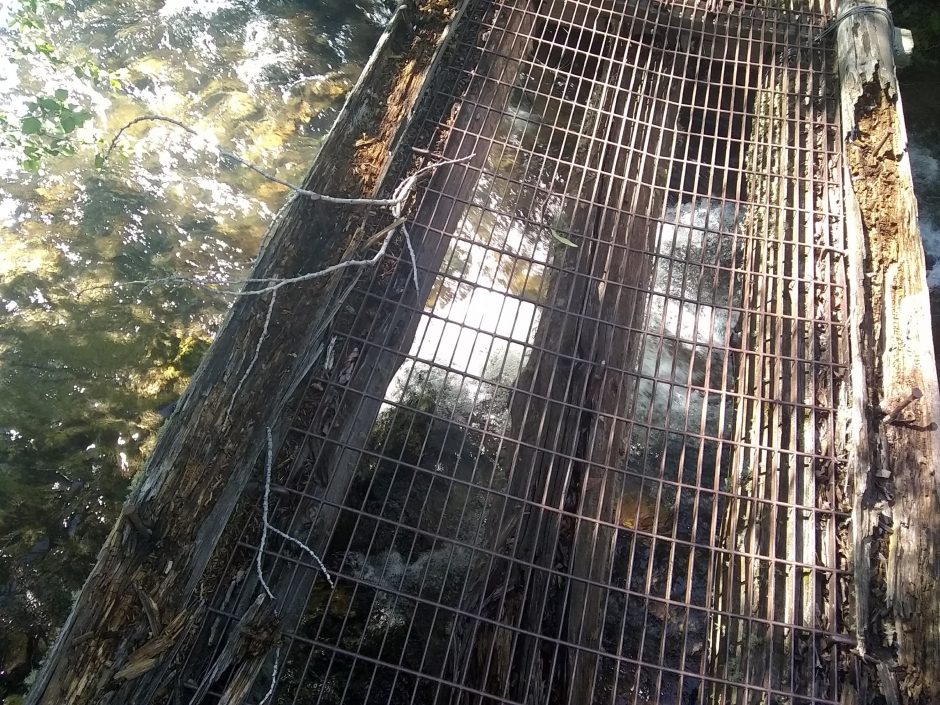 Cabresto Lake has several visitors today in ATvs and trucks.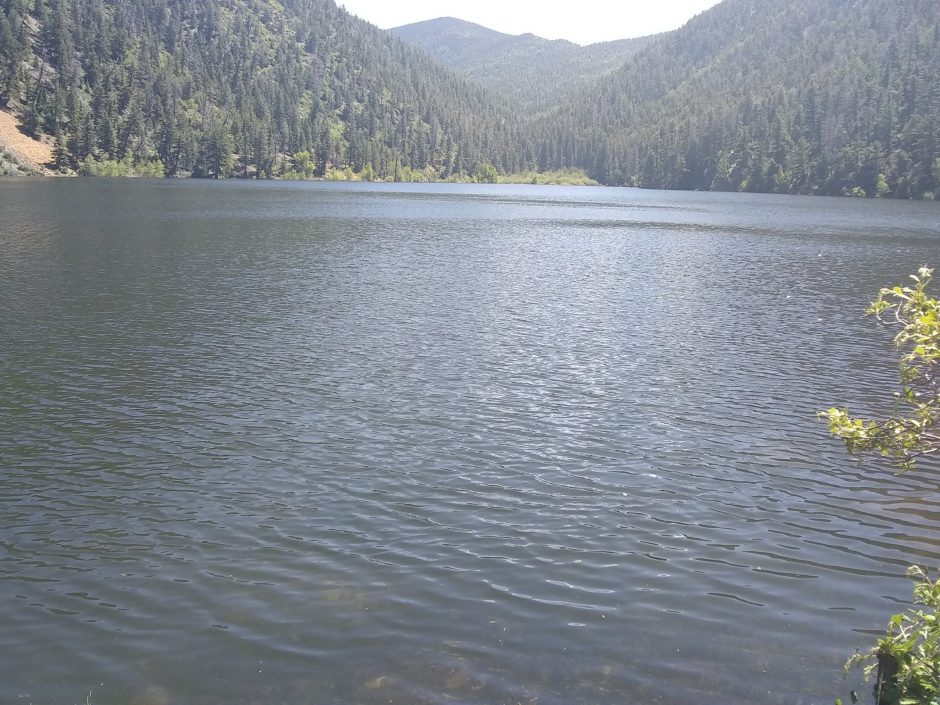 Following the creek up, the trail then starts climbing up Latir Mesa through snow drifts that hide trail. The top has plenty of ups and downs, so "mesa" seems odd here.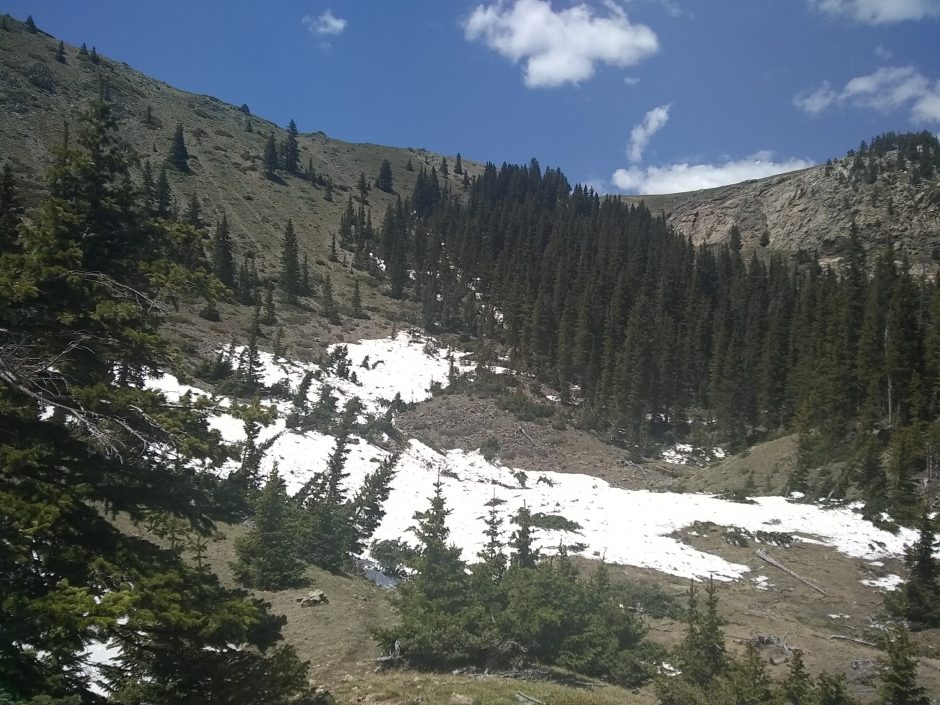 On top are wondrous views along high meadows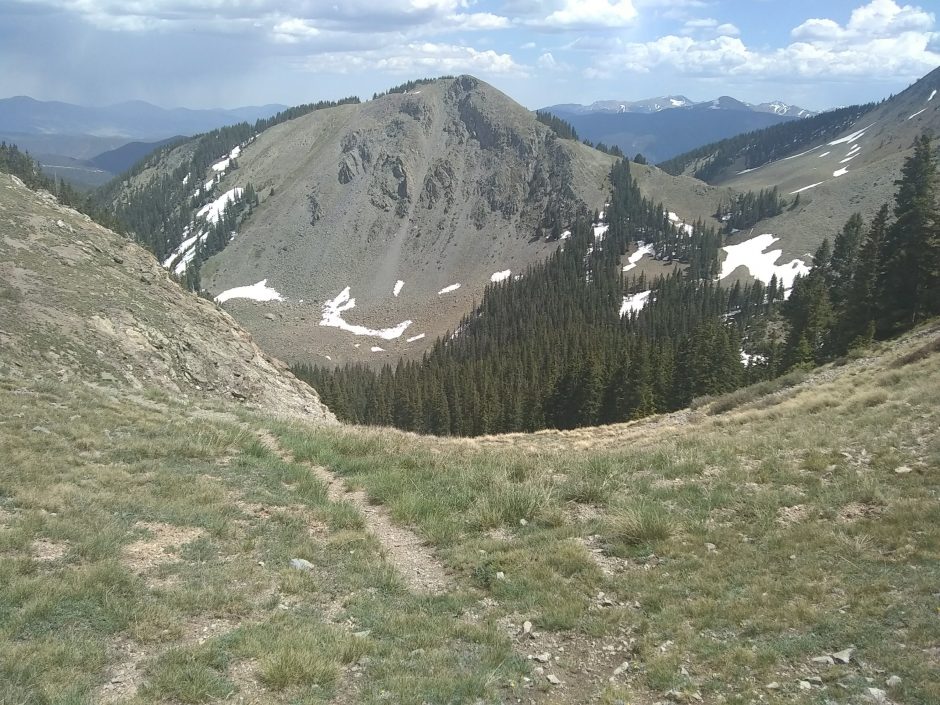 To the east, through the haze, I can make out San Antonio Mountain and the Rio Grande Gorge.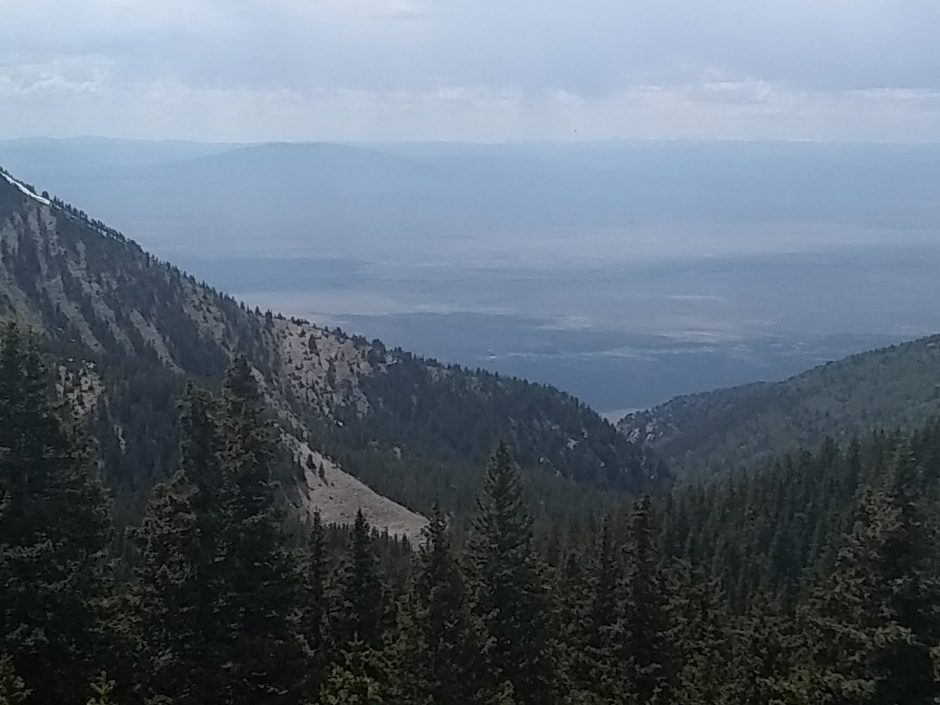 Since these goats are on a mesa instead of a mountain, they are mesa goats, not mountain goats. They allow me to pass on the trail without moving away.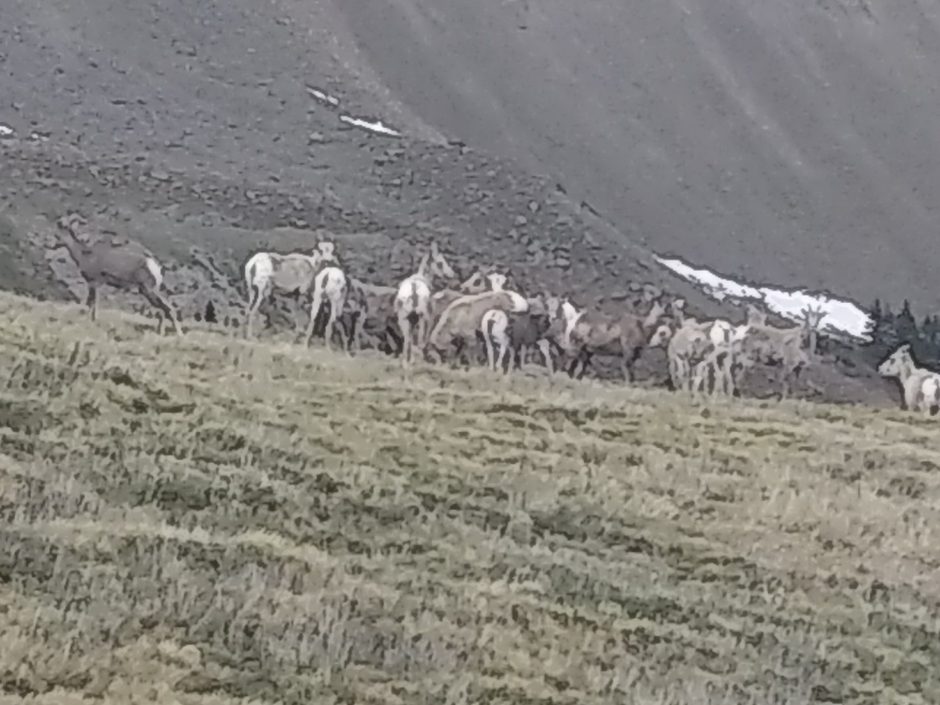 Following cairns in the high meadow, it seems to be the top of the world, at 12.6k elevation.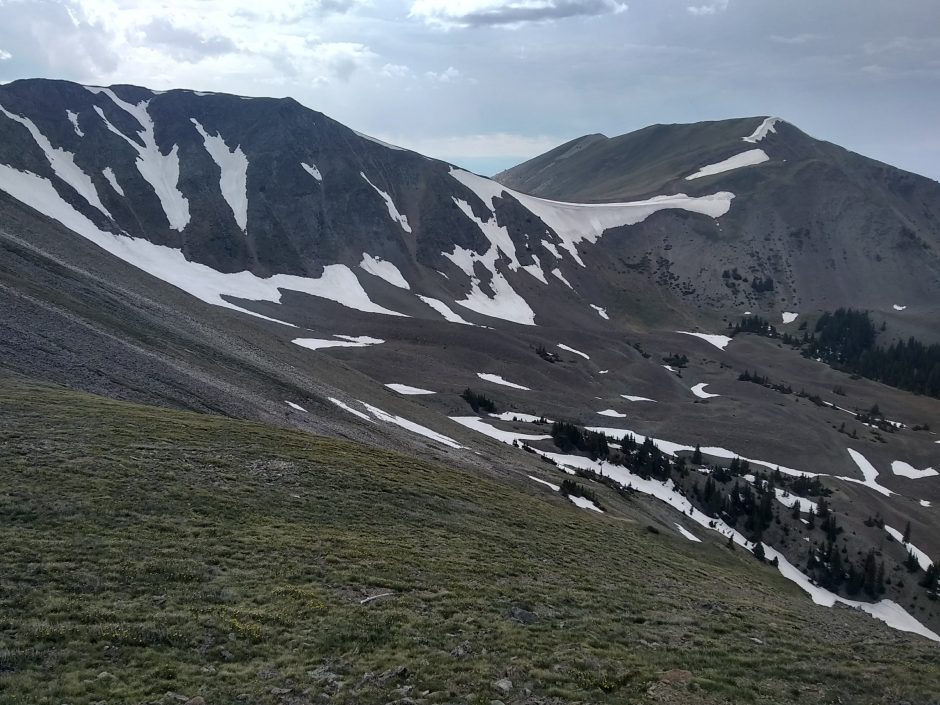 My camera can barely capture the glory.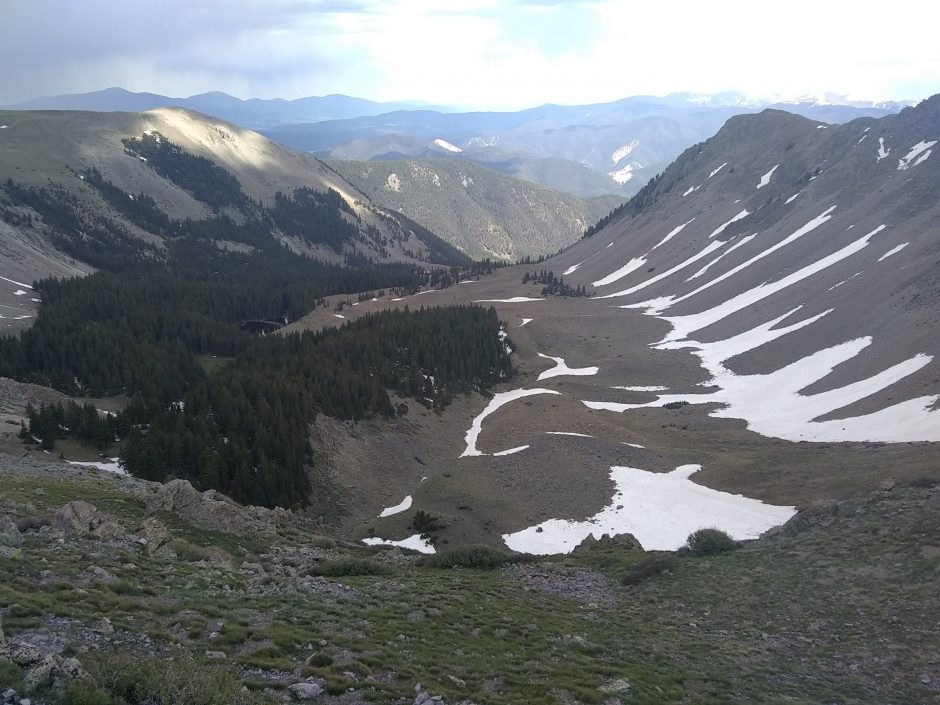 And more.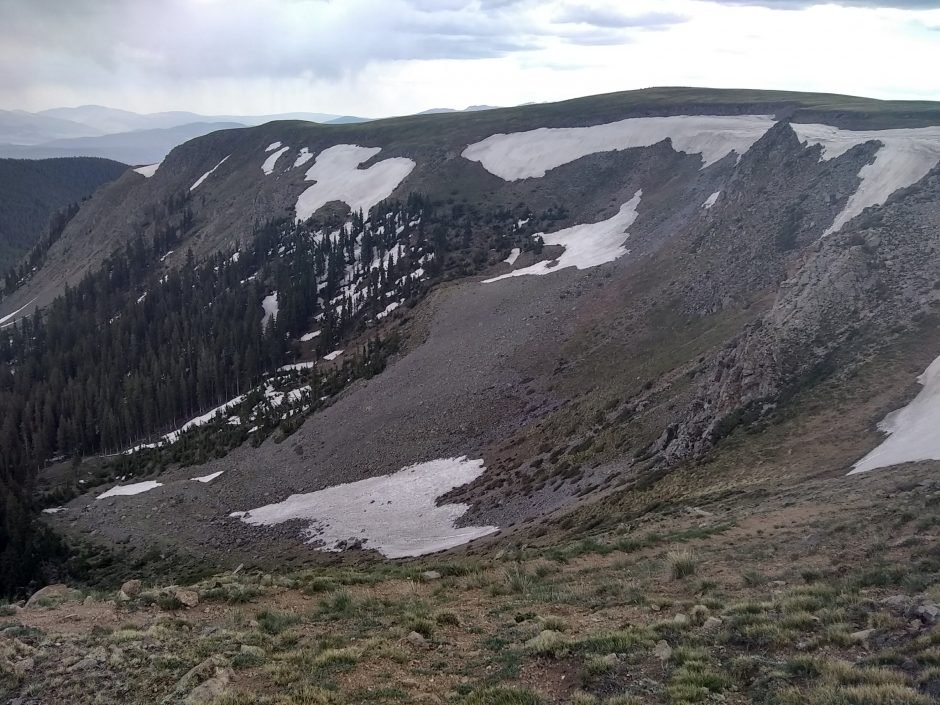 Finally I climb down on switchbacks and across snow field, and go along wilderness boundary in rain that continues all evening.