NMVFO gathered for an overnight camping project to work on the Rito Quemado Trail #157 in the northern Pecos Wilderness. The project was scaled back from a 4-day to one day effort because recent monsoon rains had swollen the Rio Medio, so we did not try crossing and limited ourselves to the one mile segment from the trailhead down to the river.
We camped at a primitive group site on along FR306 on top of Borrego Mesa at 8.5k elevation, with good views of lowlands below, not far from the somewhat invisible and hidden trailhead. Dave and Rifka provided savory dinner and breakfast.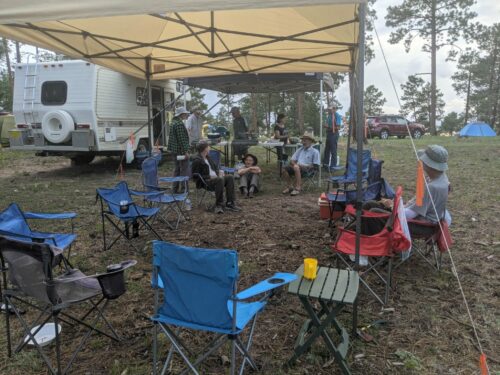 We split into two work groups, one doing crosscut sawing of ponderosa pine, and the other lopping Gambels oak.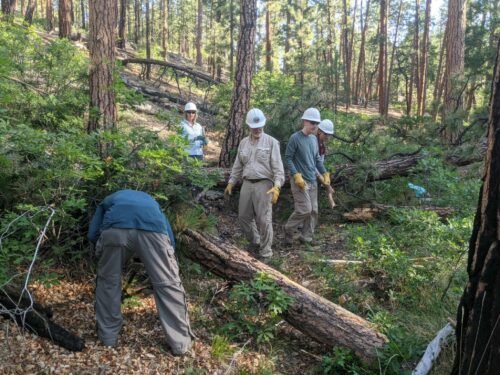 By 1PM the afternoon monsoon thunderstorm had started, just as we completed our mile, so we hiked back to the top and headed home along the scenic route High Road to Taos back to our normal lives.
Thanks to leader Mike, with Dave & Rifka, Jeff, Mike G & Megan R, Cecily, Lynne & Patrick, Danielle, Charlie, Duncan, Ralph, and Mark for a good adventure.