The New Mexico Volunteers for the Outdoors (NMVFO) returned to the Sevilleta National Wildlife Refuge to plant willows and cottonwoods for habitat restoration.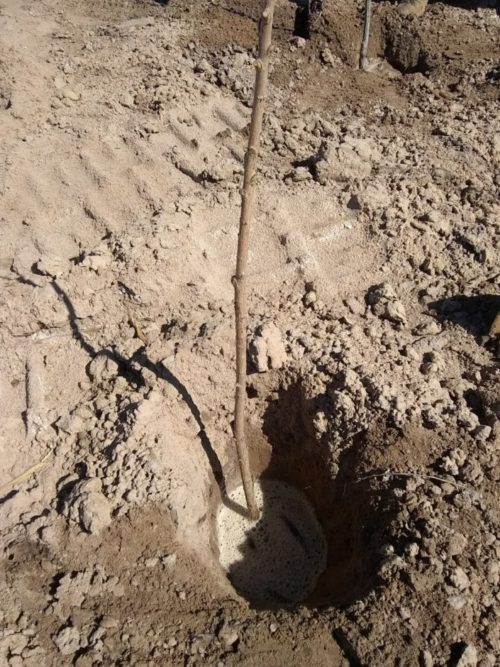 Holes had been pre-drilled to a depth of about five feet, and water had already seeped into the bottom of most holes from the high water table. We pushed Gooding Willow and cottonwood poles deep into the holes, and then filled in the dirt, taking care to eliminate air pockets. Unlike last year, the soil in this location was sandy, not clay, and easy to back-fill.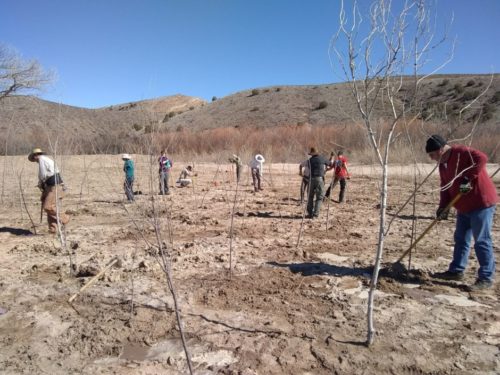 About 770 trees were planted today by 20 volunteers and staff.
Related Posts