Three members (Ed, Larry, and myself) of the NM Volunteers for the Outdoors (NMVFO) joined staff from NM Game and Fish, Rocky Mountain Youth Corp, and other groups to assist staff from US Fish and Wildlife to gather saltgrass from Bernardo Waterfowl Area to replant at Valle de Oro National Wildlife Refuge during National Public Lands Day the following Saturday.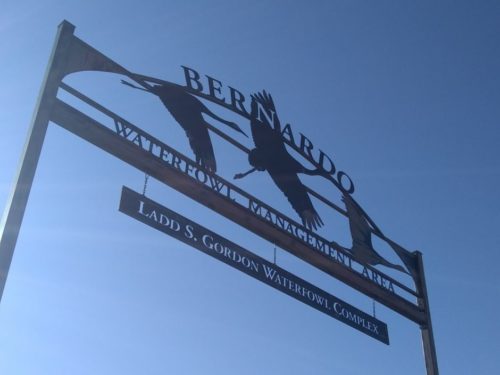 Saltgrasss sod was gathered in large sheets by a small Caterpillar, or in small 1-foot clumps by volunteers with shovels, and loaded onto trucks and trailers for later transplant.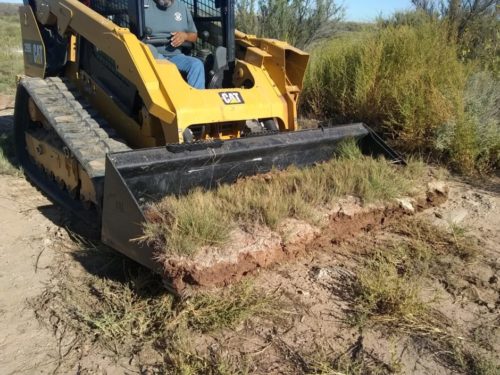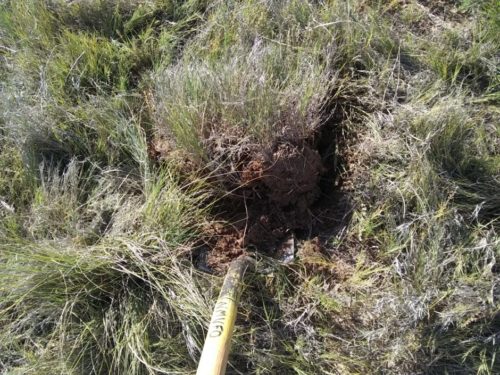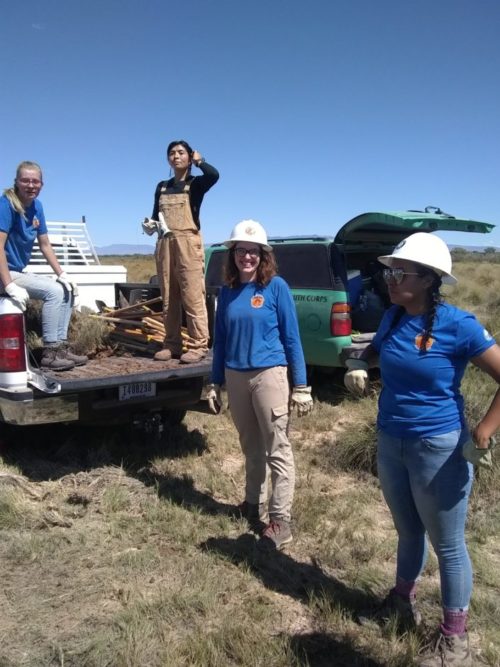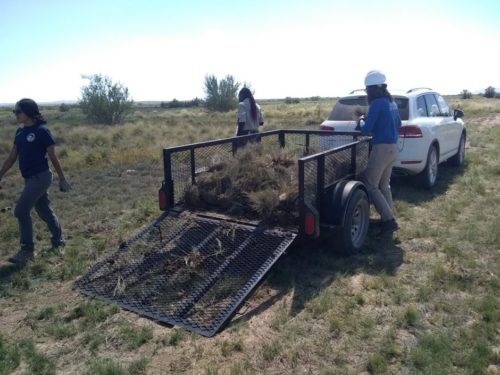 We are informed that saltgrass is a dominant native grass species in New Mexico bosque areas subject to flooding, and will assist in returning the wildlife refuge to a more natural sustainable condition.