On National Public Lands Day about 50 volunteers and Continental Divide Trail Coalition (CDTC) and Forest Service staff came together at Hopewell Lake, near Tres Piedras New Mexico, to do a few hours of trail work and celebrate the completion of more than 100 miles of CDT through the Carson National Forest.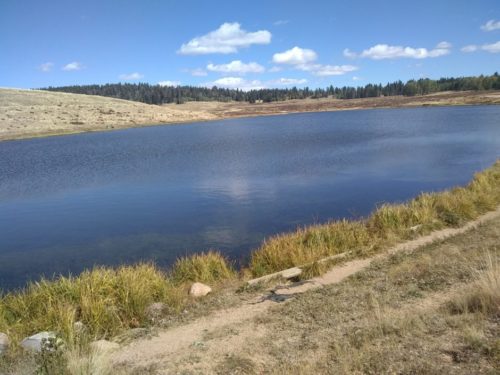 Several outdoor groups were represented, with Jenny, Bronwyn, and myself here for the NMVFO. As with previous CDTC projects, trail work started with circle time, where each volunteer gives an introduction, a safety concern, and a stretch. With more than thirty people in the circle, we got thoroughly stretched out.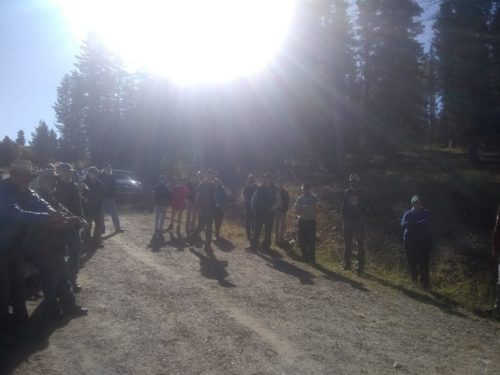 The section of trail out down from the lake needed scraping of vegetation down to mineral soil.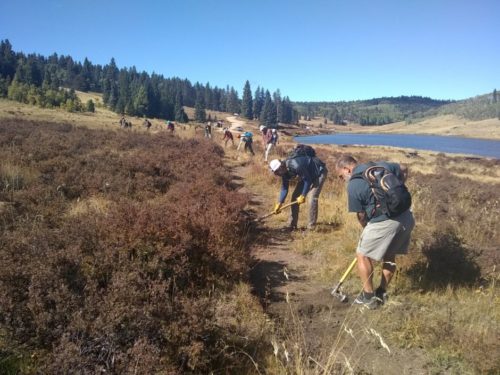 Gary, the cook from the recent Taos project, brought his chuckwagon kitchen and served hot dogs, baked beans, and plenty more to the entire group.
After lunch, a dedication ceremony included words from the CDTC executive director Teresa Martinez, a blessing of trail by a member of the Jicarilla Apache nation, and "Mugsy".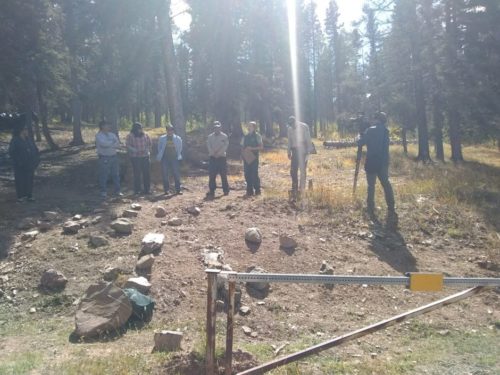 A group of horses, formally feral, were in attendance for petting, destined for helping with trail work on future projects.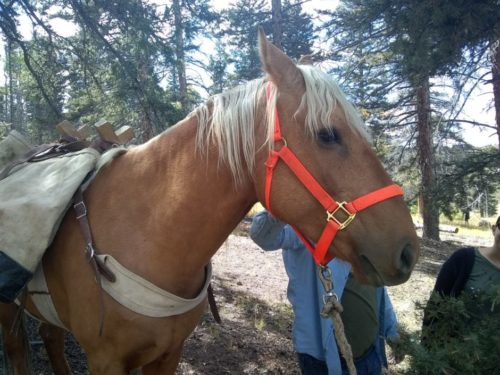 Hopewell Lake was part of my recent long hike on the Northern New Mexico Loop, so it was good to return and celebrate.