GET 2017 Day 35, June 4, Sunday.
Start mile 15.1 of Segment 33 near Stapleton Ranch ruins
End Segment 33 mile 40.9, along CR115 a couple of miles from US60
Miles walked:  25.8
The day starts with a climb up an arroyo for a couple of miles, with pour-offs.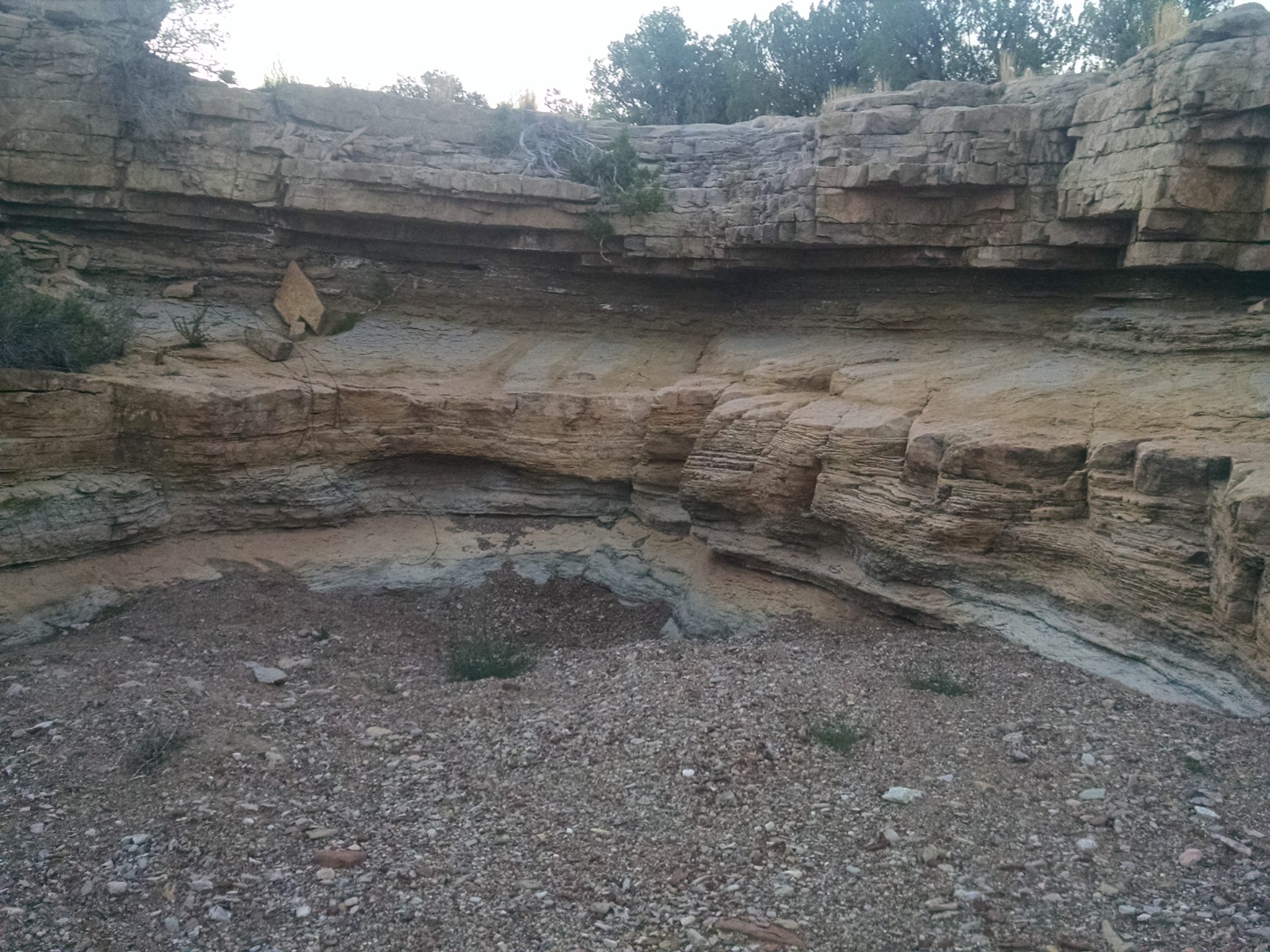 The trail is now on former Sevilleta Land Grant where ranching still is practiced, not currently part of the nearby wildlife refuge,
The arroyo continues and narrows.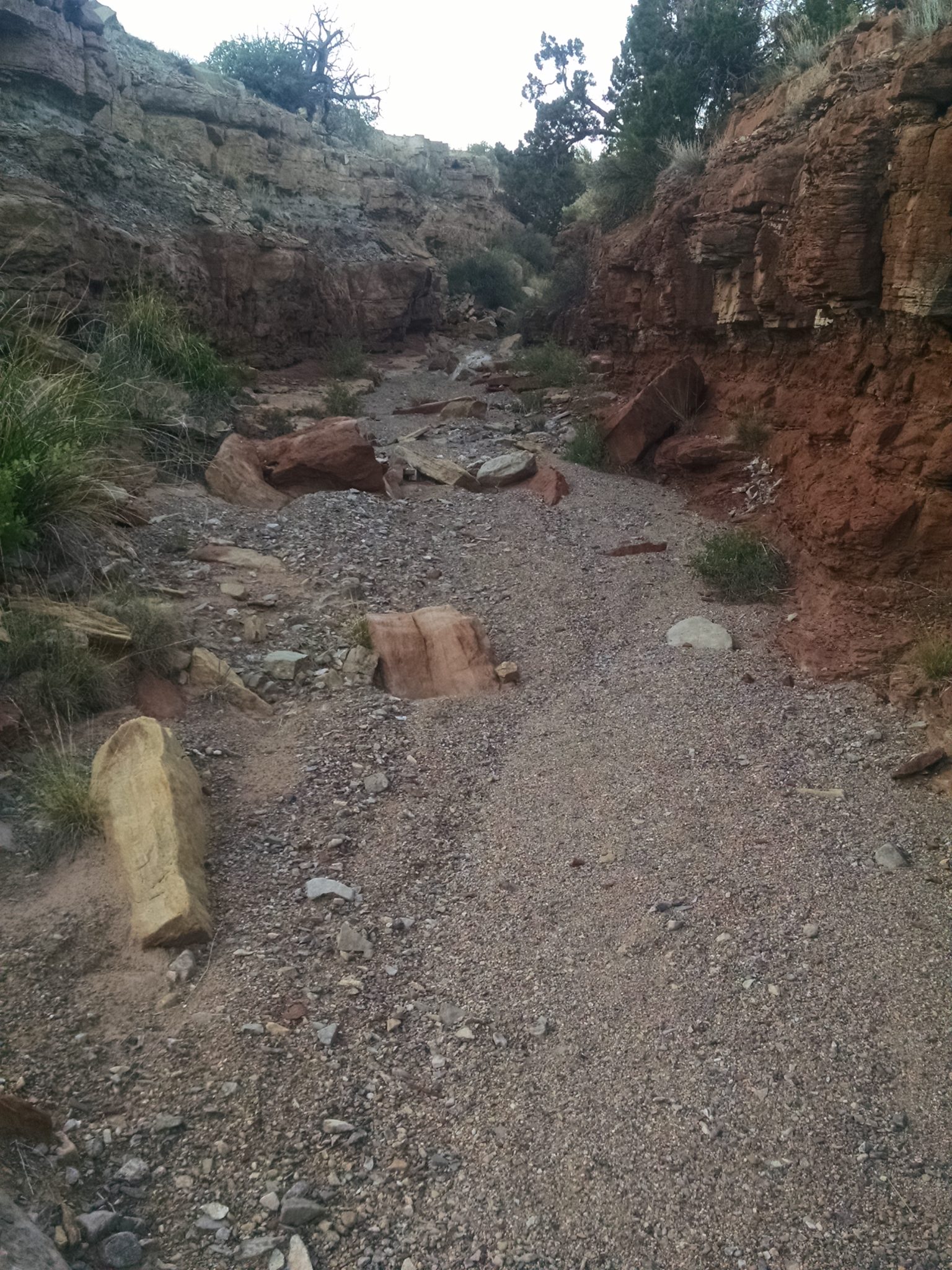 After joining a dirt road, hills adorn the route.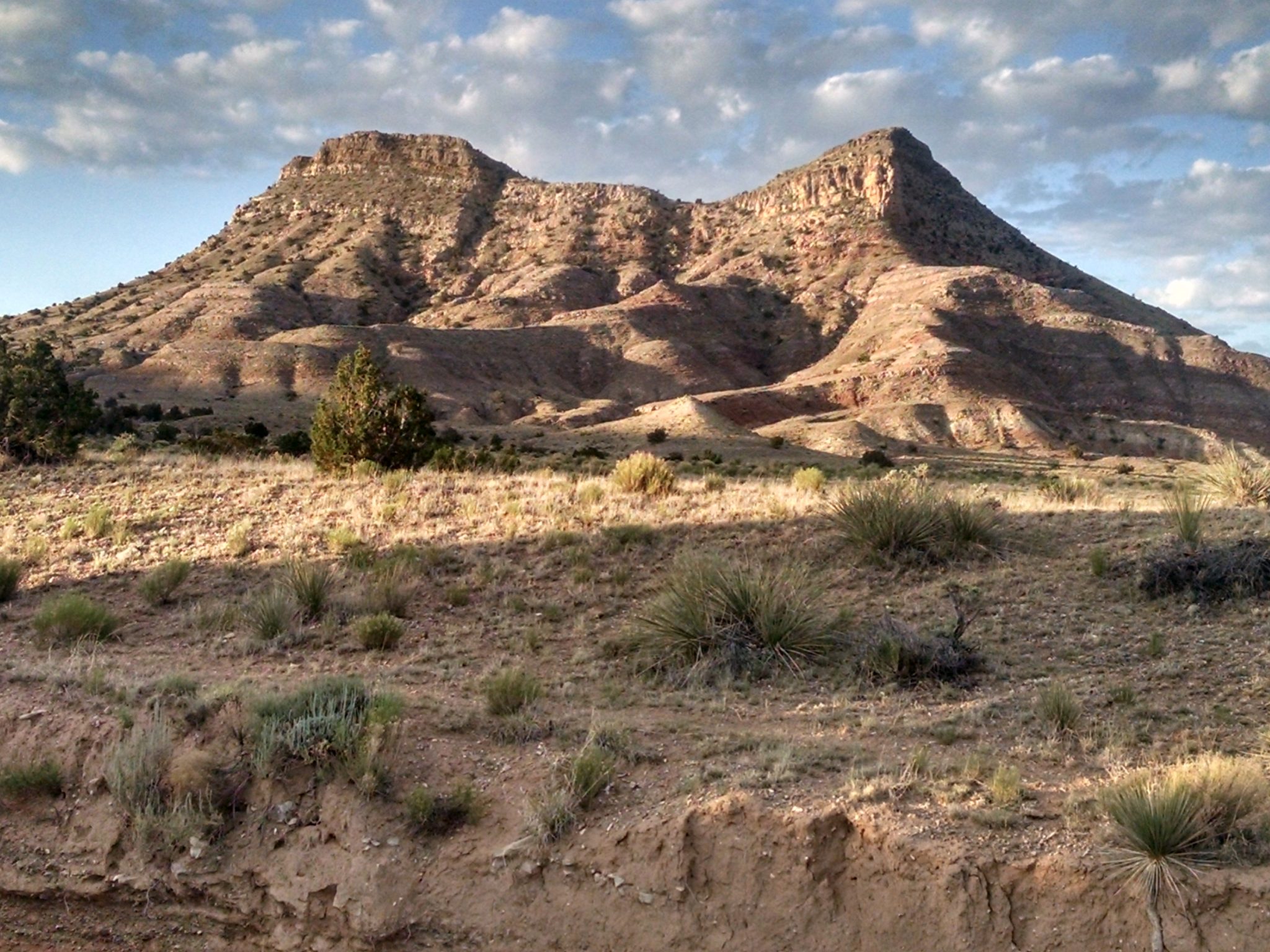 What is this device? I keep seeing them at water sources in this area, but do not have a clue what they do. A Google image search turned up no matches.
More hills and ridges along the road provide views.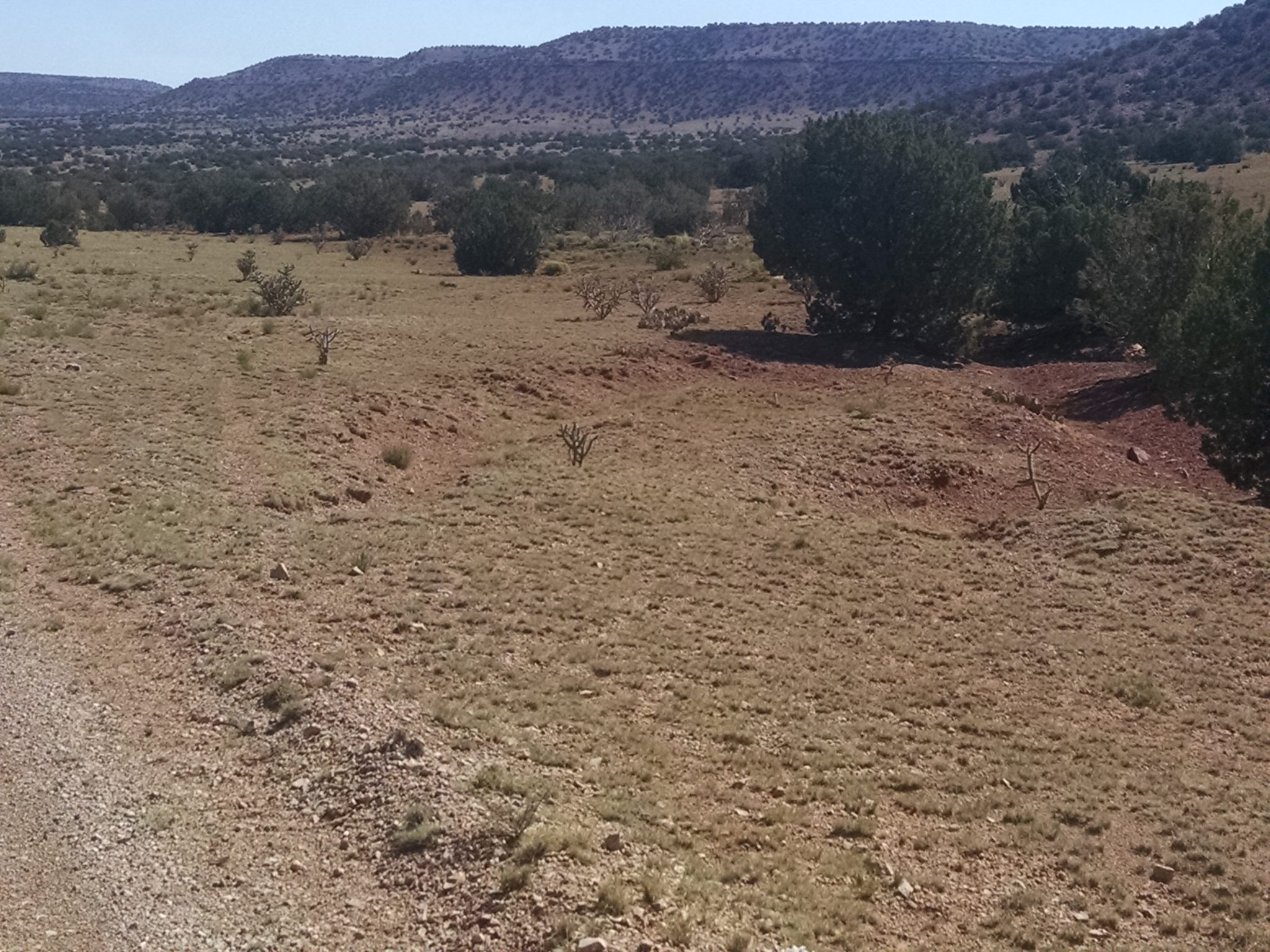 The route reaches the Sevilleta Wildlife Refuge boundary, where no camping or hiking is allowed. The refuge is huge, at 230,000 acres, but is mostly to the west and not visible from this trail.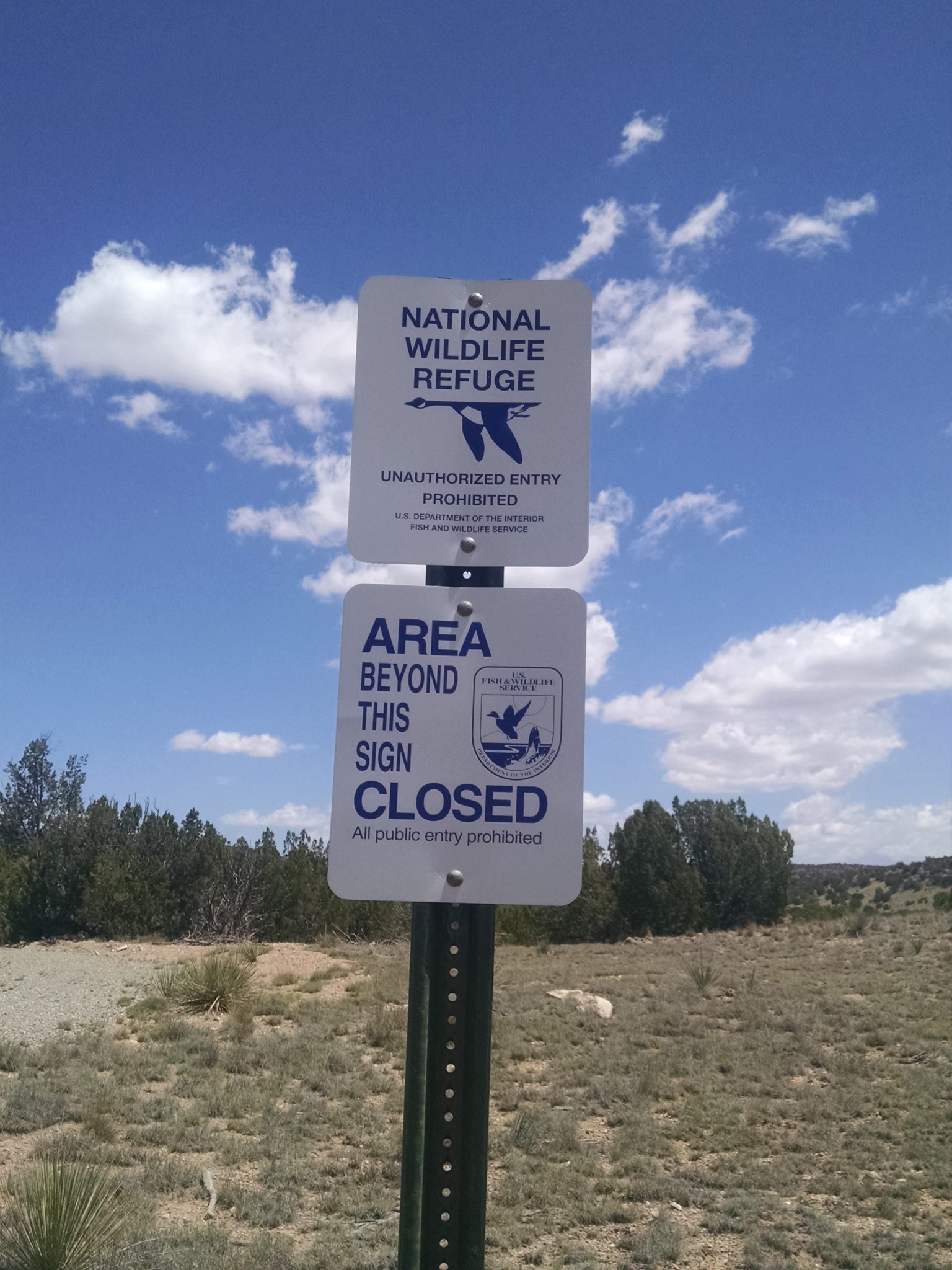 The route turns and follows cross-country fence-line for miles, straight up and down hills.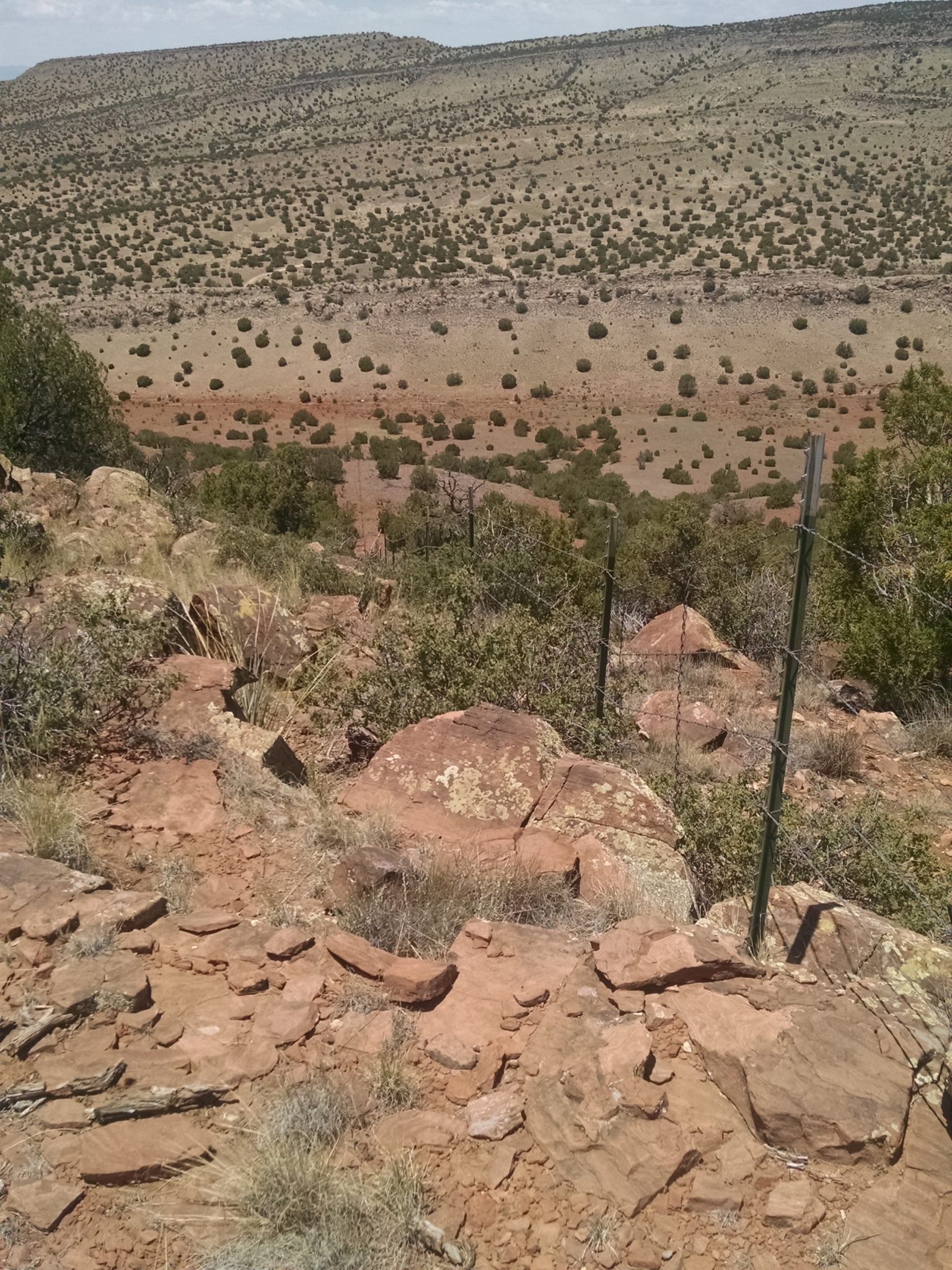 After some cross country and roads, the trail pass a ranch house with unusual insignia.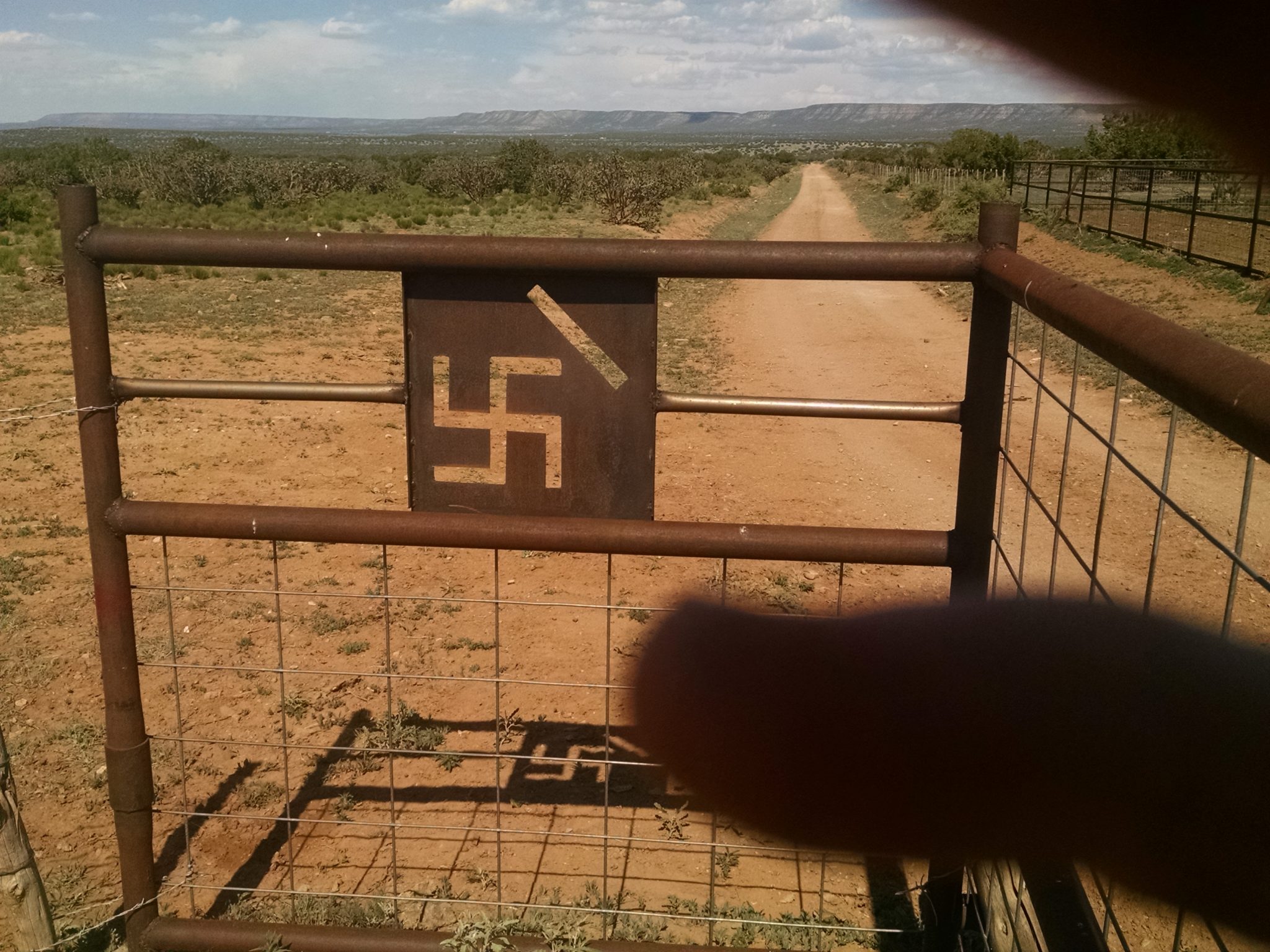 After several cross-country zigs and zags to avoid private land, the route meanders among juniper and low grasses.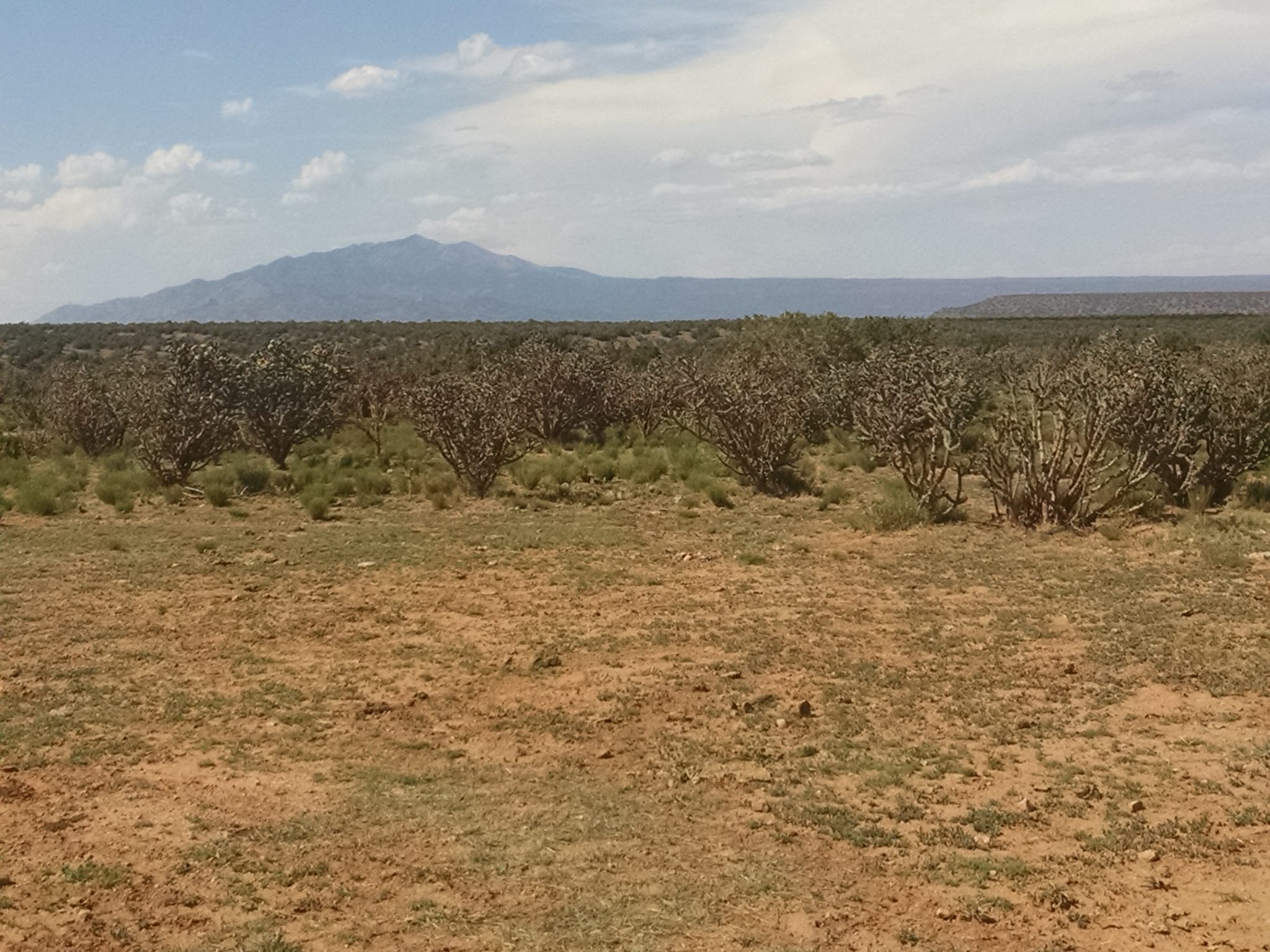 Camp is along a forest road, a couple of miles from US60 and my last food cache.
[finished audiobook Do Androids Dream of Electric Sheep, by Philip K Dick]
[finished audio story The Sky Is Falling, by Lester del Rey]