GET 2017 Day 34, June 3, Saturday.
Start San Lorenzo Canyon Segment 32 mile 23.4 of 27.6
End after 15.3 miles of Highwater Bypass Route Alt 33A, then miles 9.6 to 15.1 of Segment 33, near Stapleton Ranch ruin
Miles walked:  25
Here is Polvadera Peak in the morning from the front (east) side.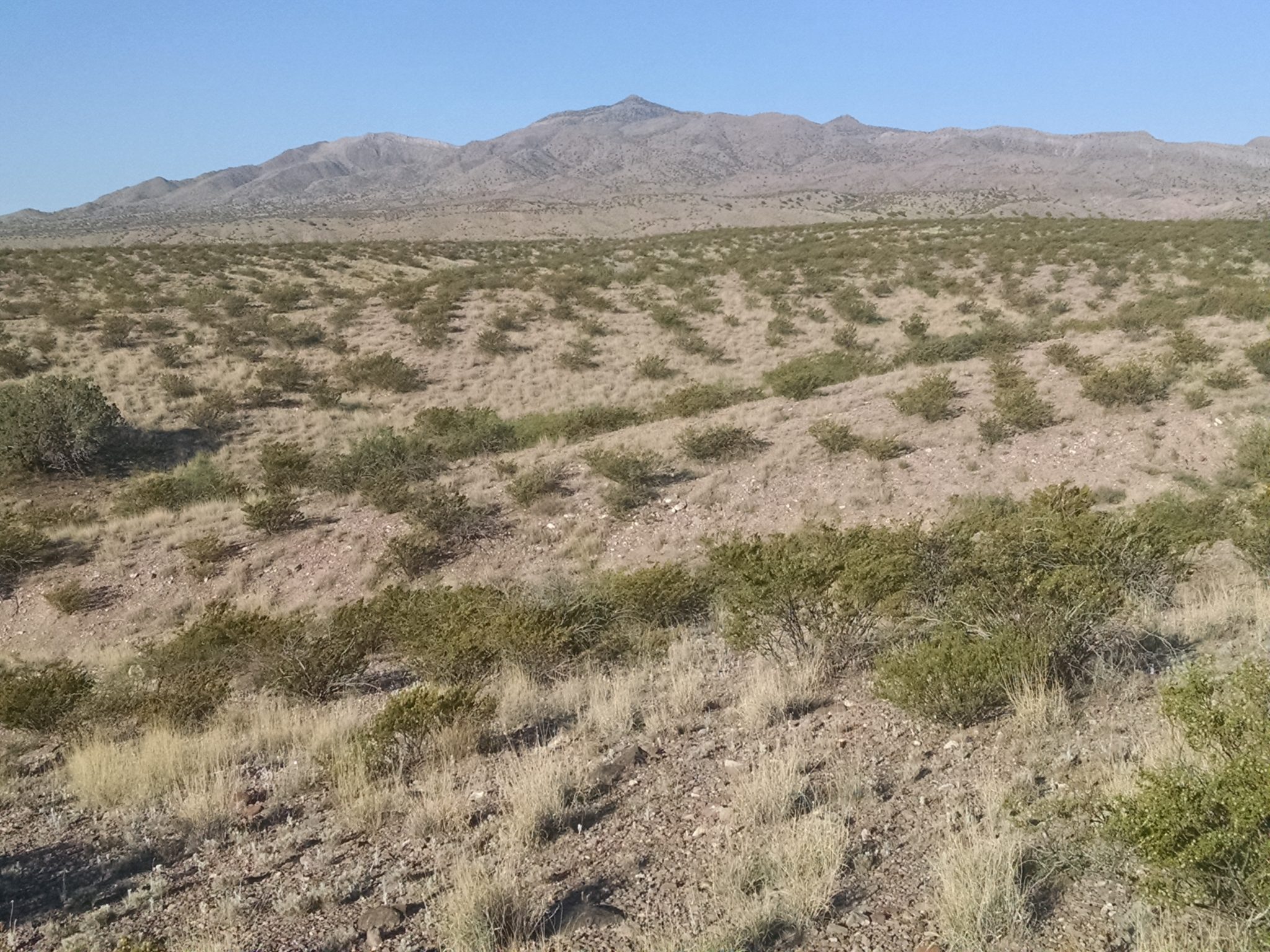 My daughter has friends from out of town, and she is taking them for a hike in the canyon. The dogs will stay on leashes to help protect from snakes.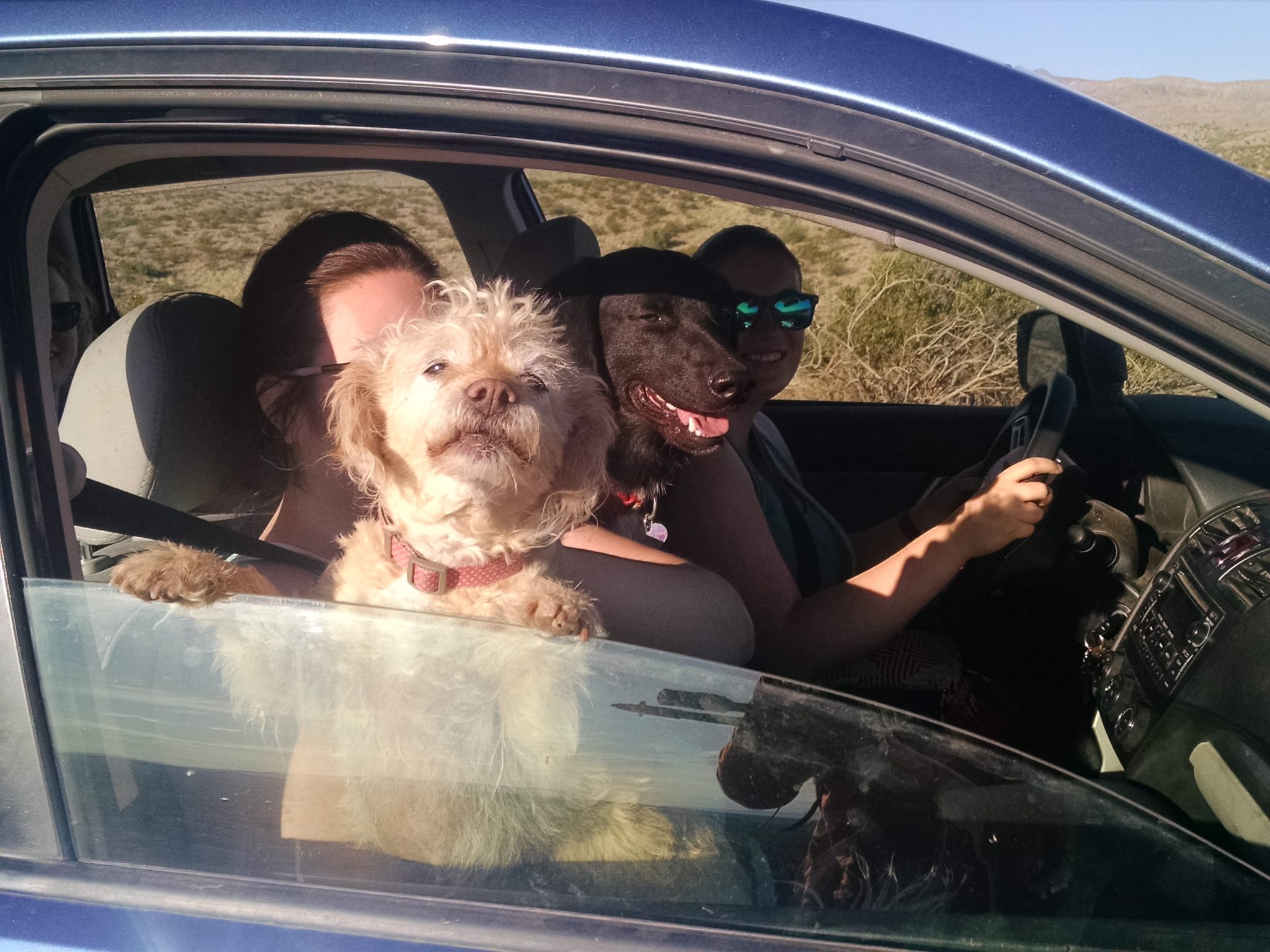 KK has a trail ride with the Backcountry Horsemen somewhere near the canyon.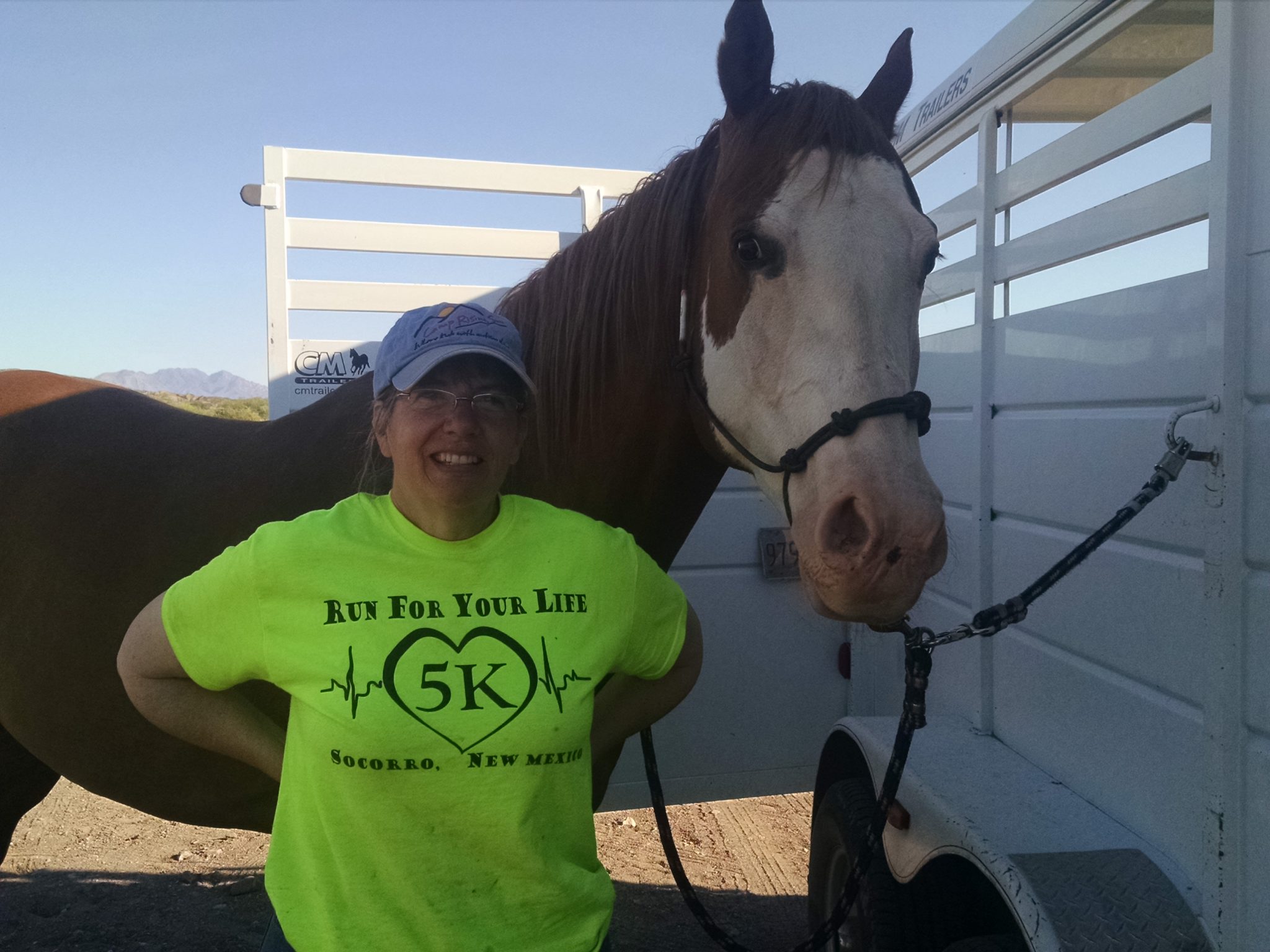 As the drainage meets the Rio Grande, you pass by agricultural fields in the village of Polvadera.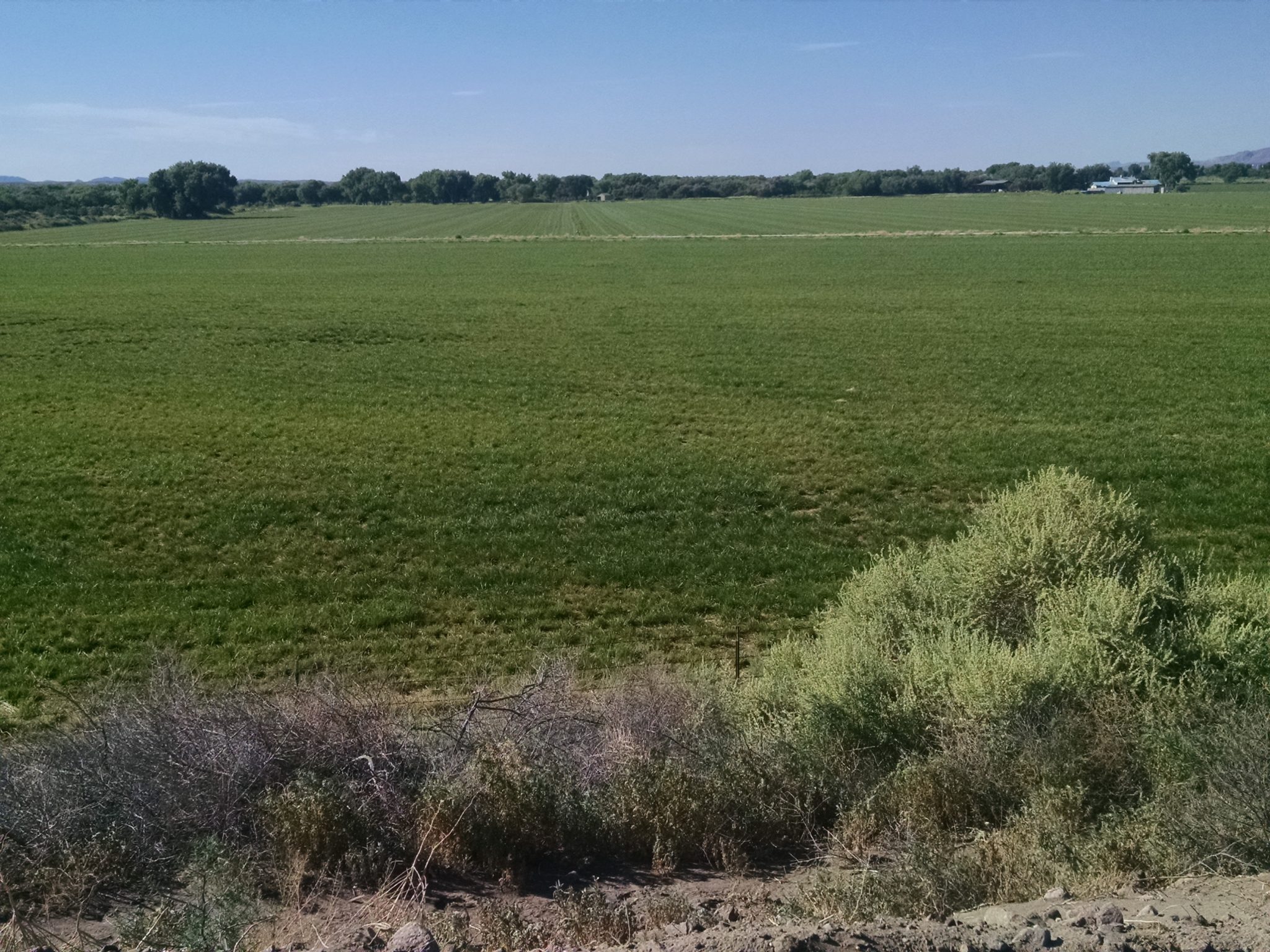 The river is way too high to ford, so I divert to the alternate Highwater Bypass Route, taking me south 6.8 miles past the villages of Polvadera and Lemitar to a bridge near Escondida Lake. The route is along a levee road with not much shade.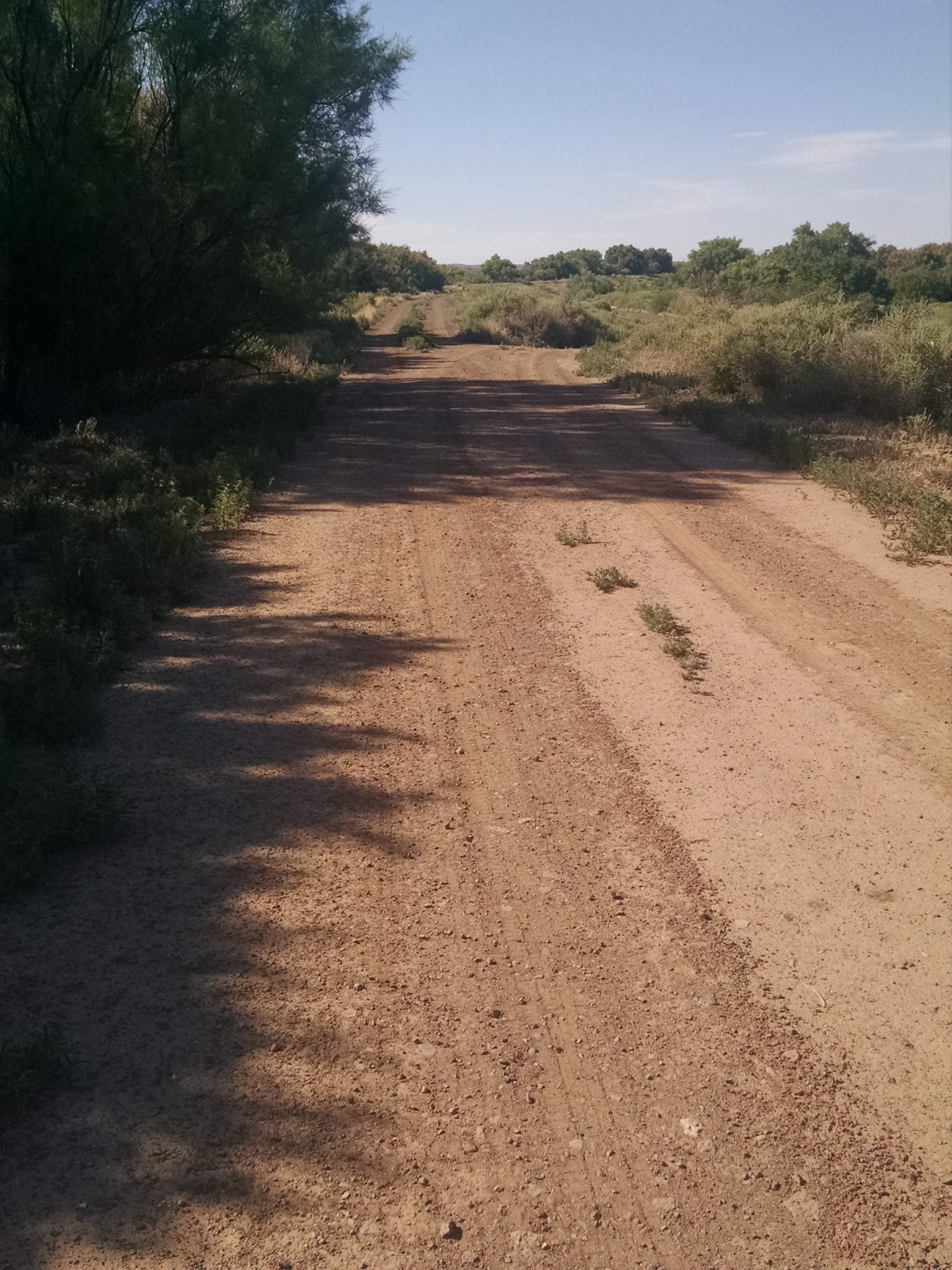 This critter gets nervous when I pass.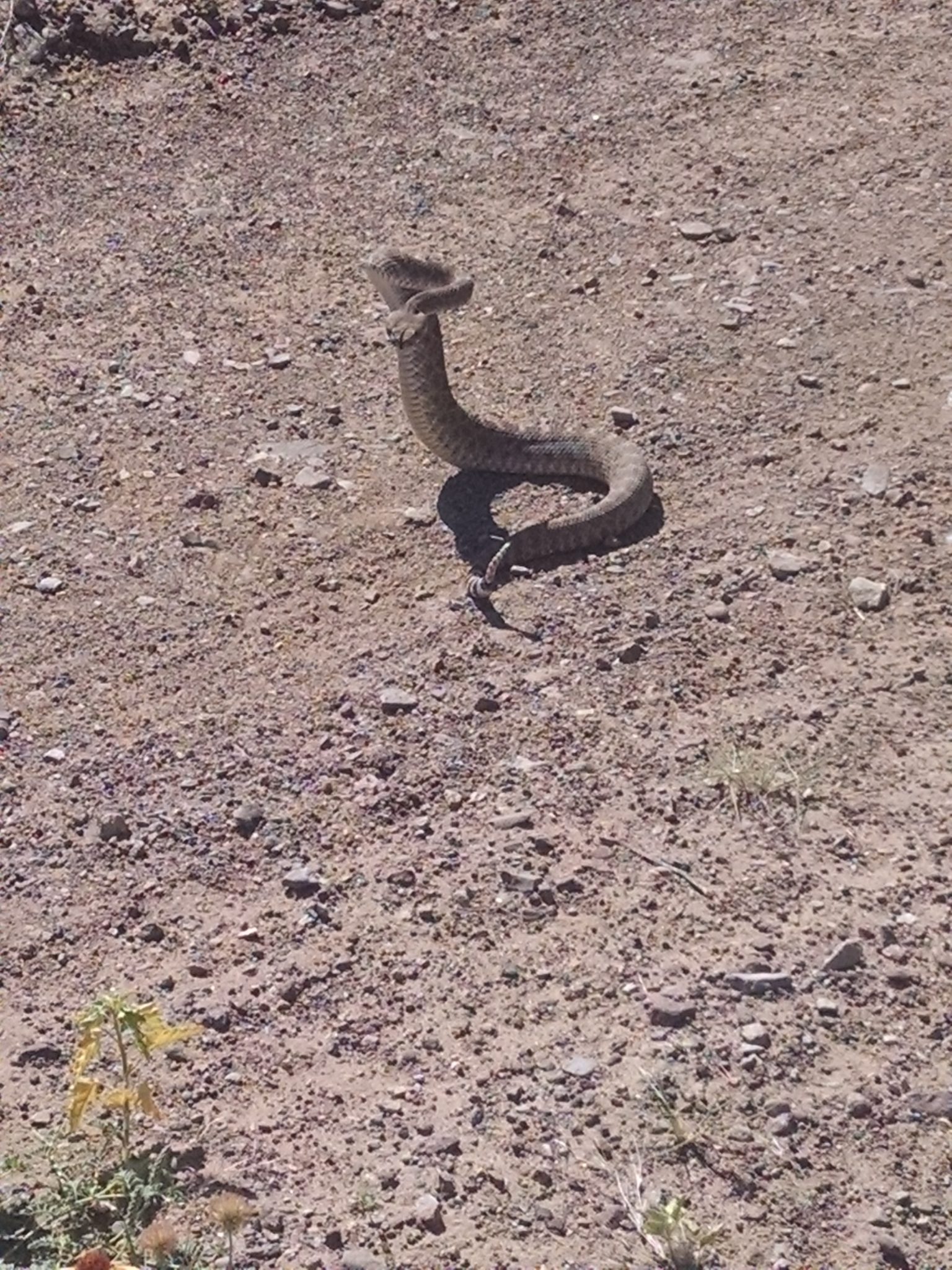 Further south one can see Polvadera Peak and M Mountain, with Lemitar fields in the foreground.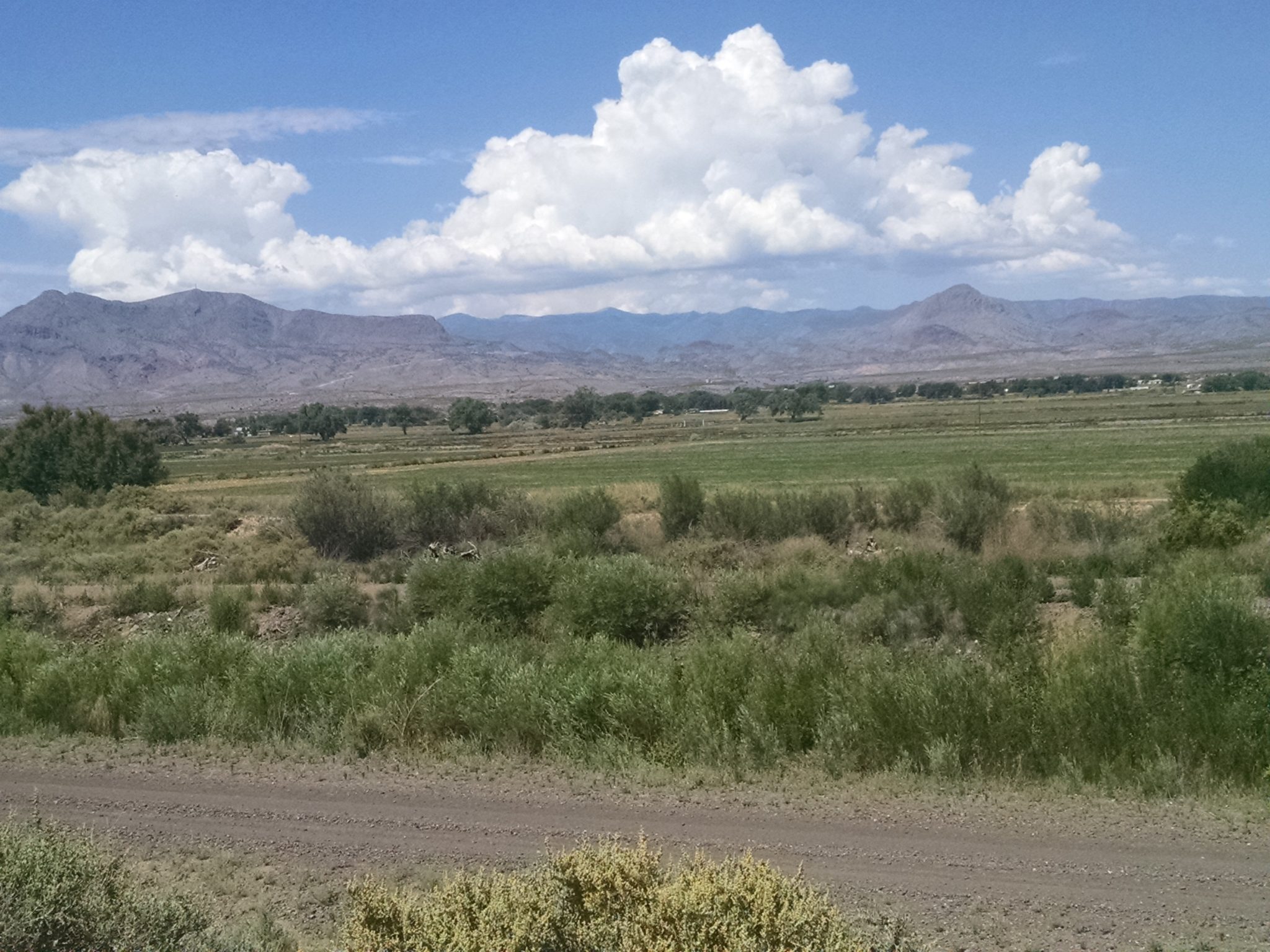 Escondida Lake, near the bridge, has fishing, camping, and a community park.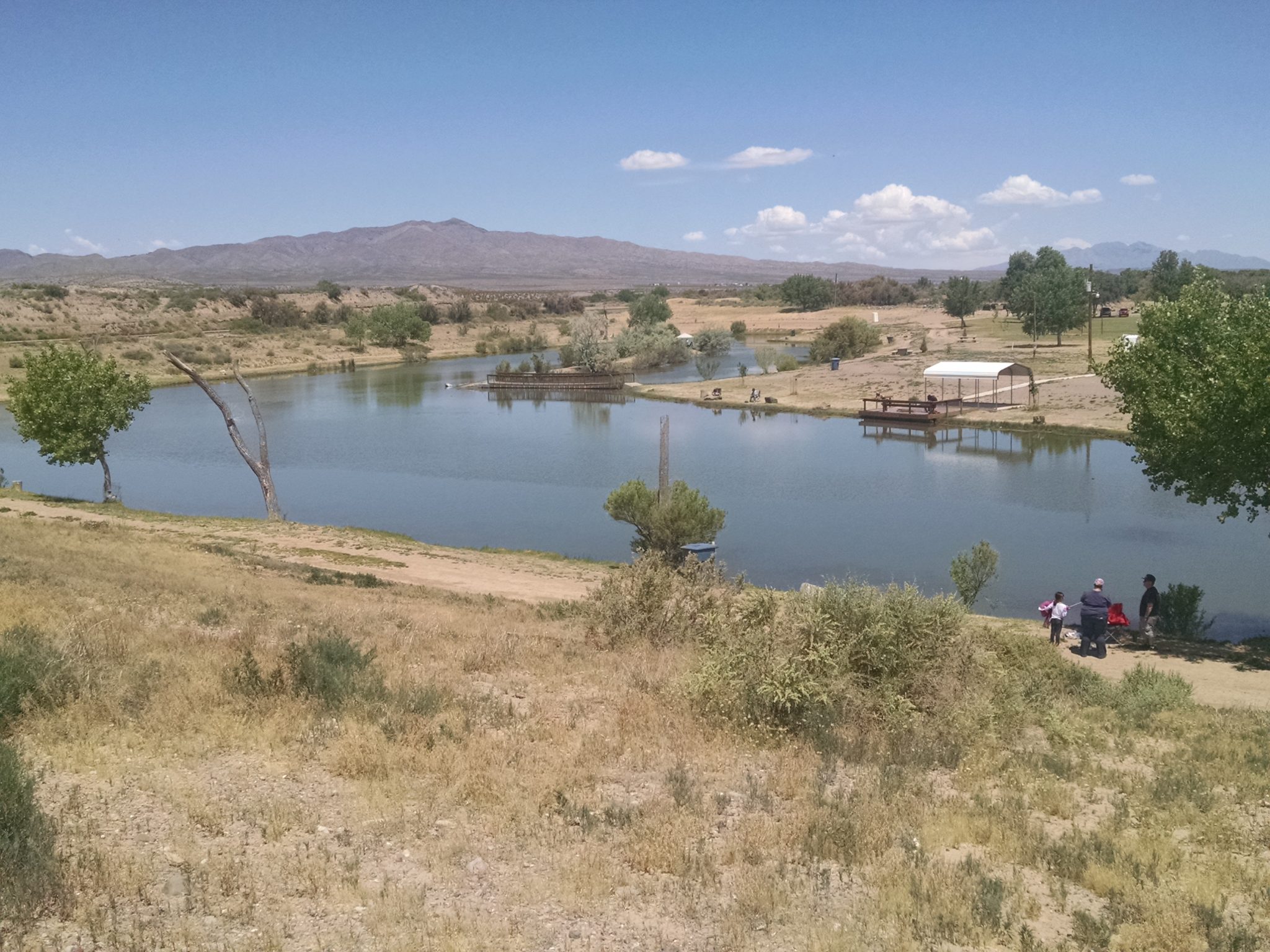 The Rio Grande at the bridge is fast moving and deep, almost whitewater speed in places.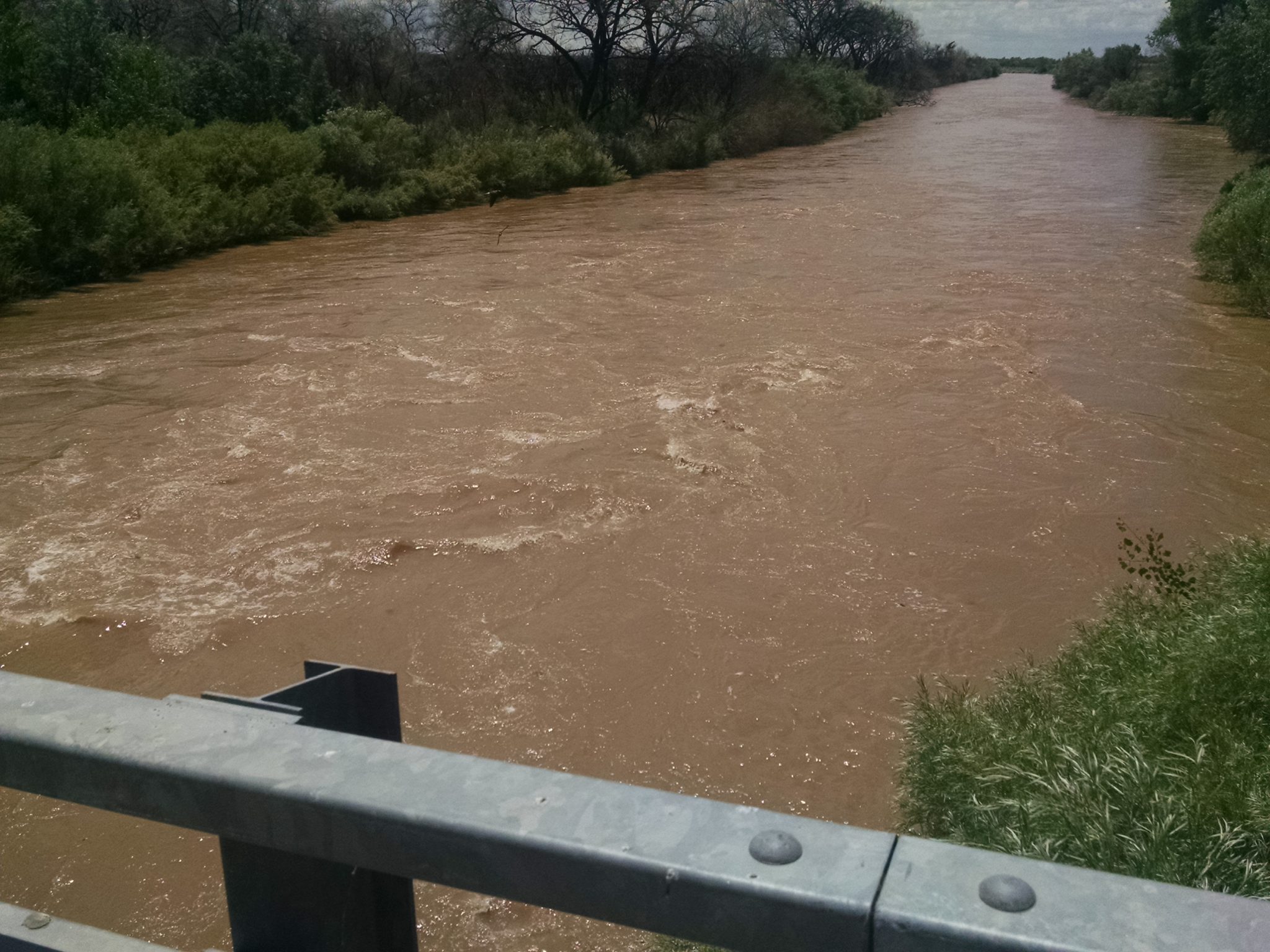 The route heads east up Johnson Hill Road, a favorite destination for local ATVs.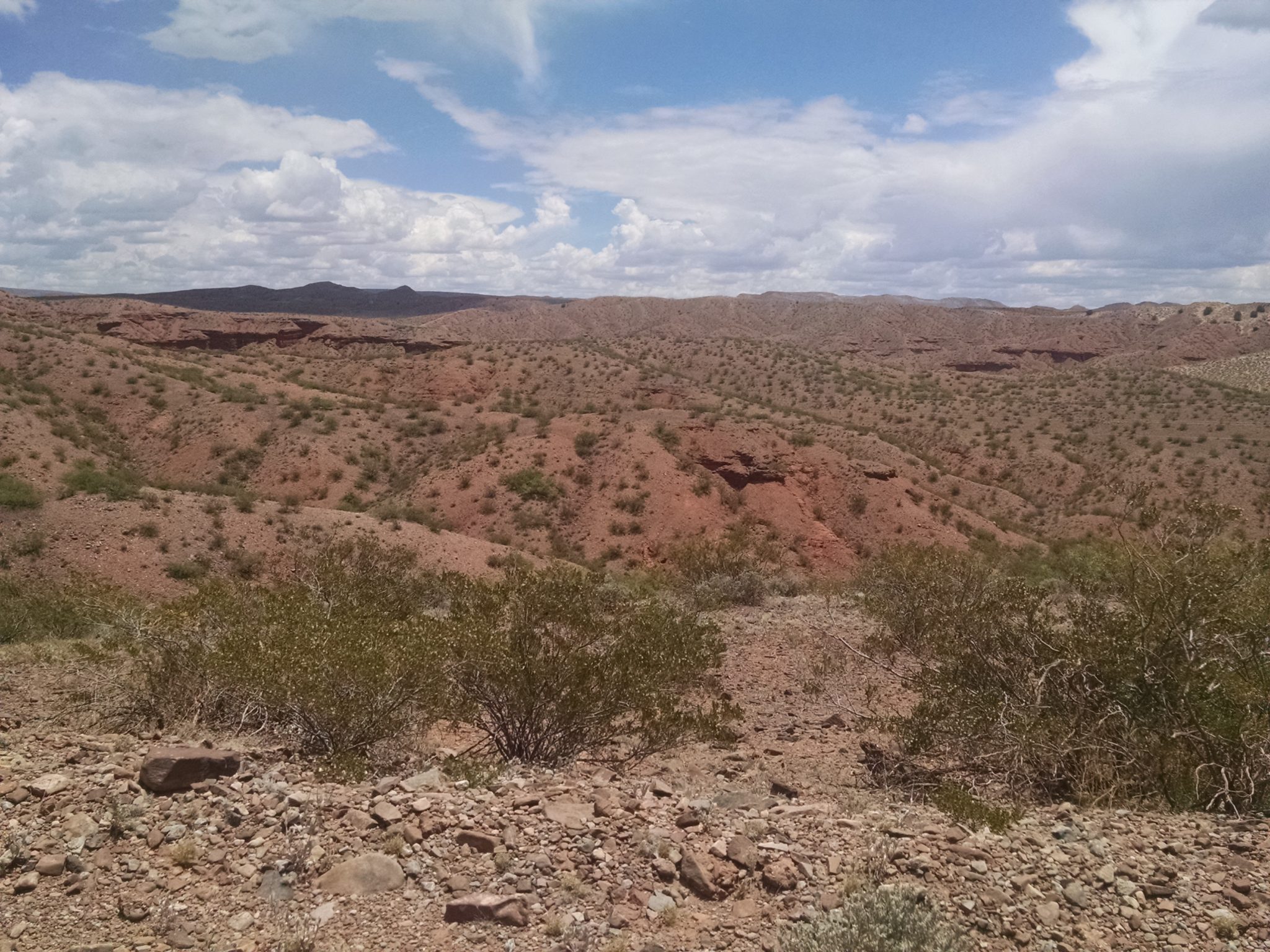 ***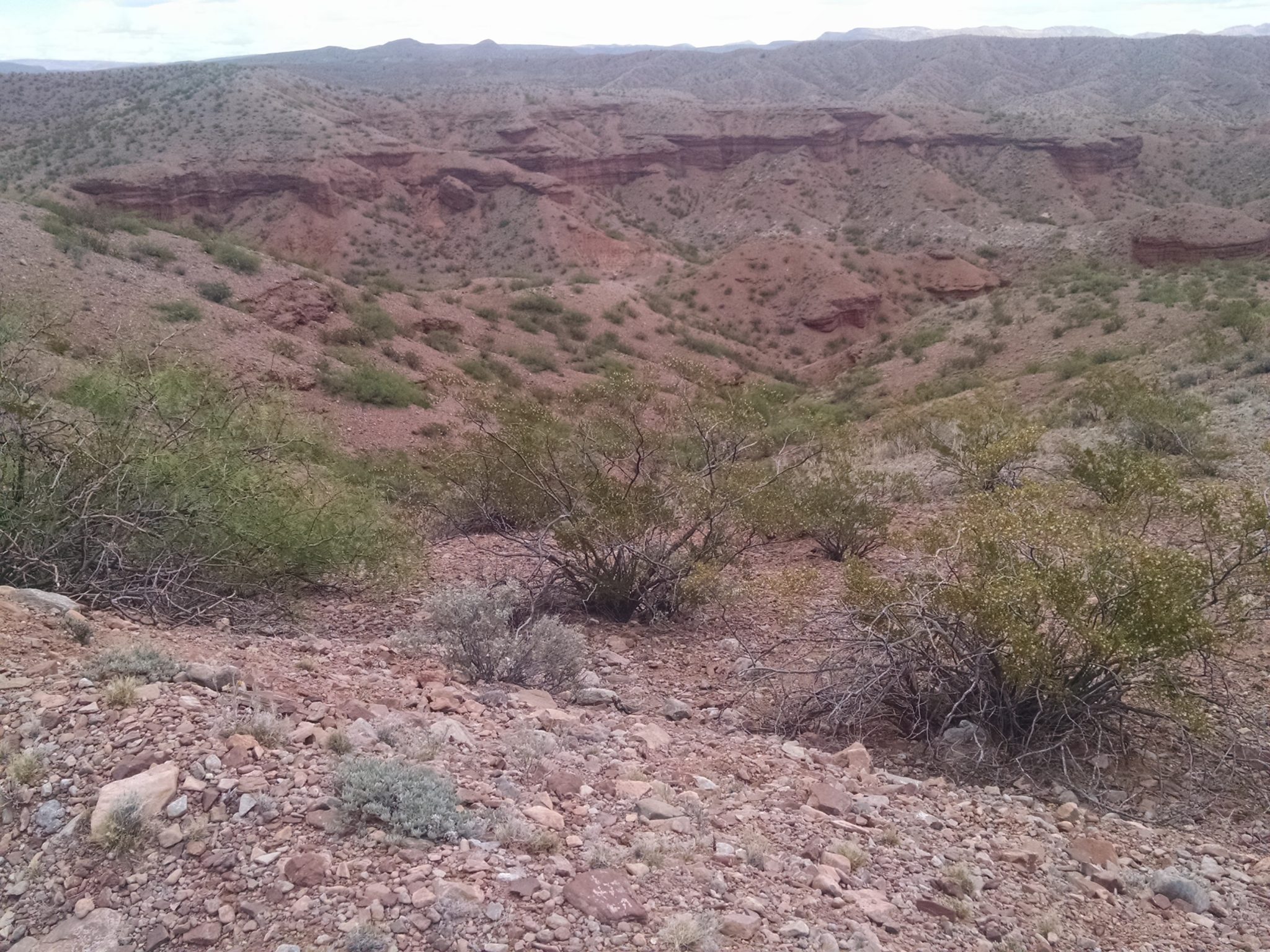 Amid scattered showers the route rejoins the main GET and passes several photogenic hills.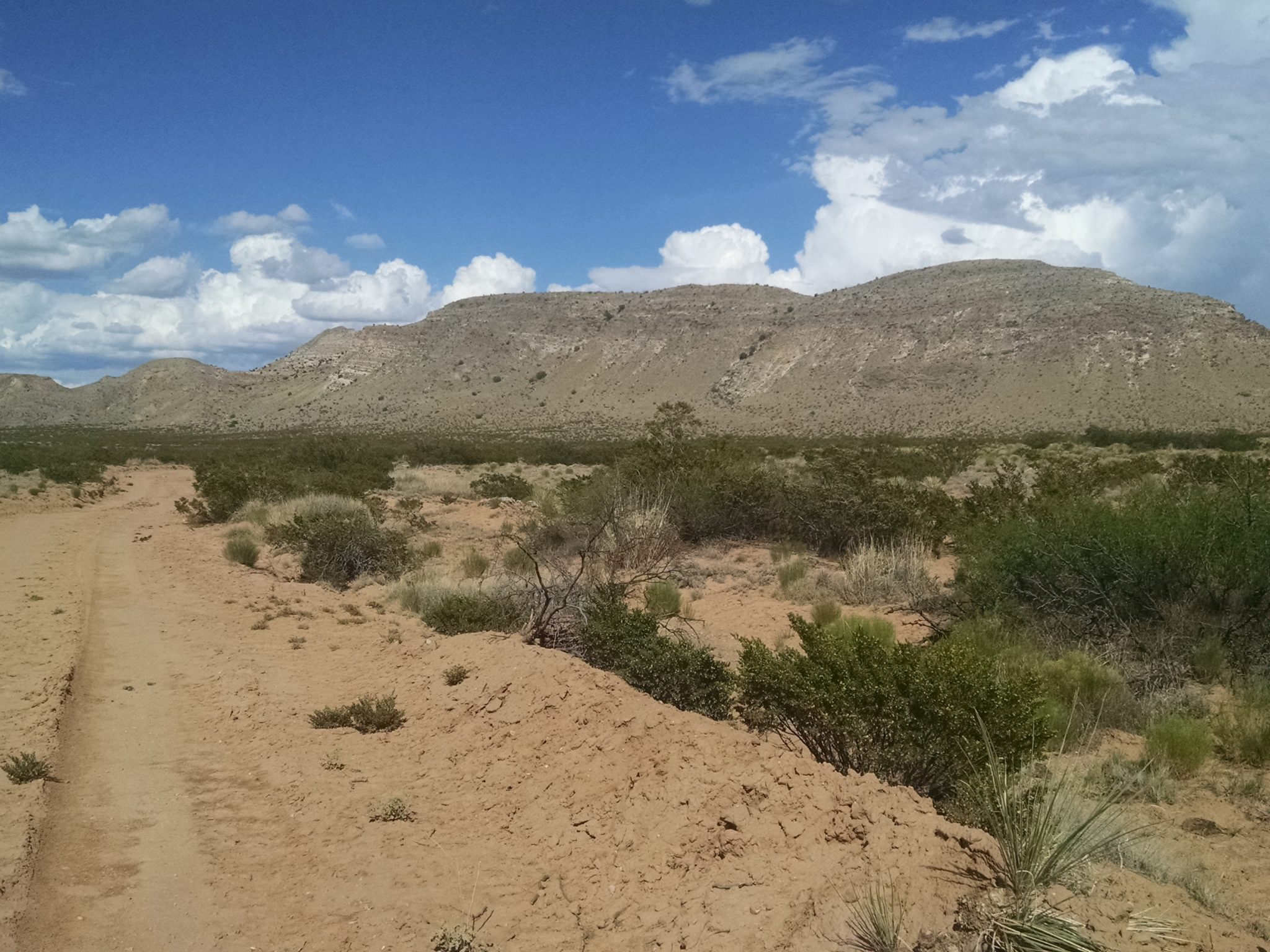 ***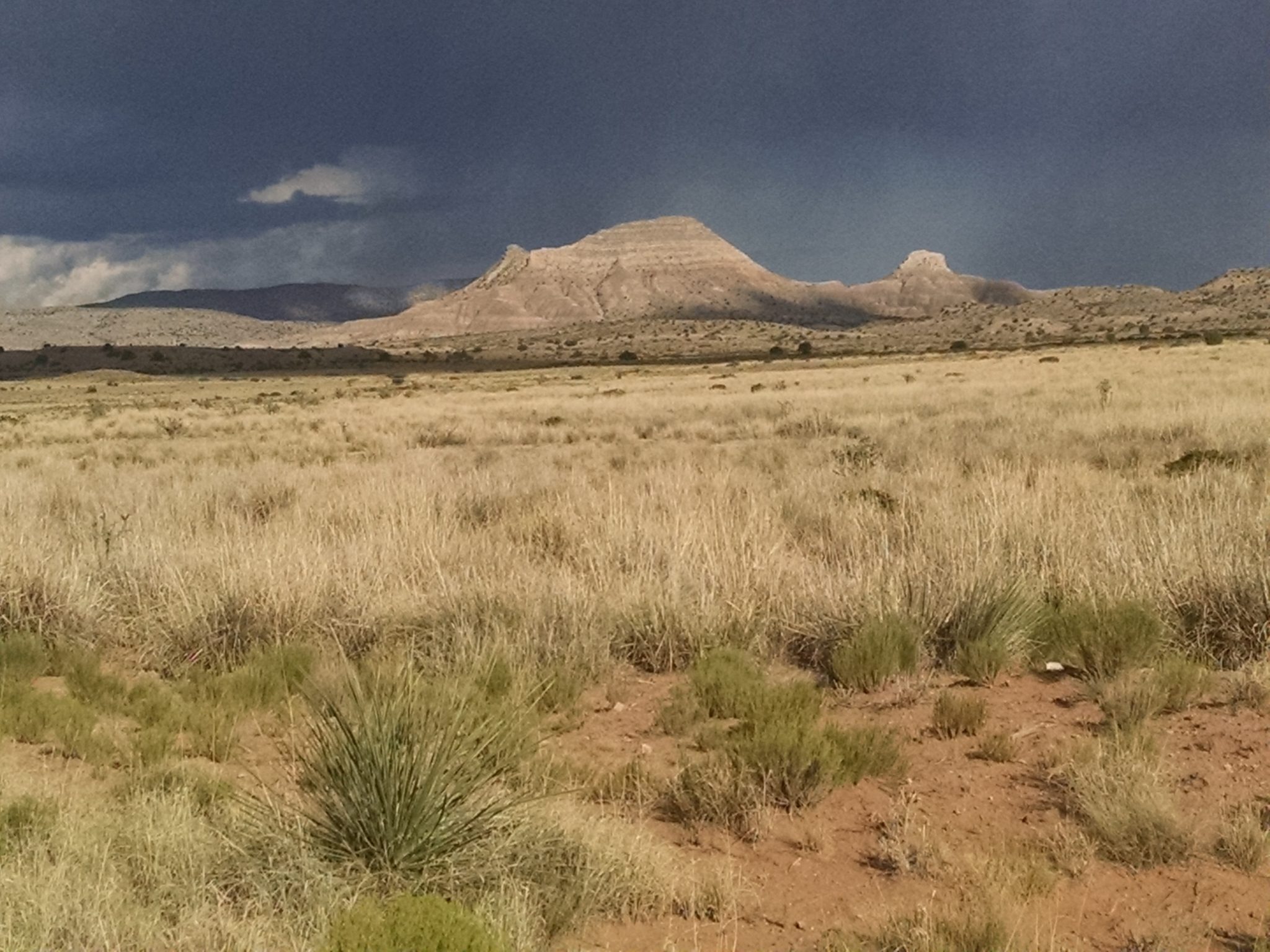 Stapleton Ranch is an old ranch-house ruin with a working wind-mill pumping fresh cold water.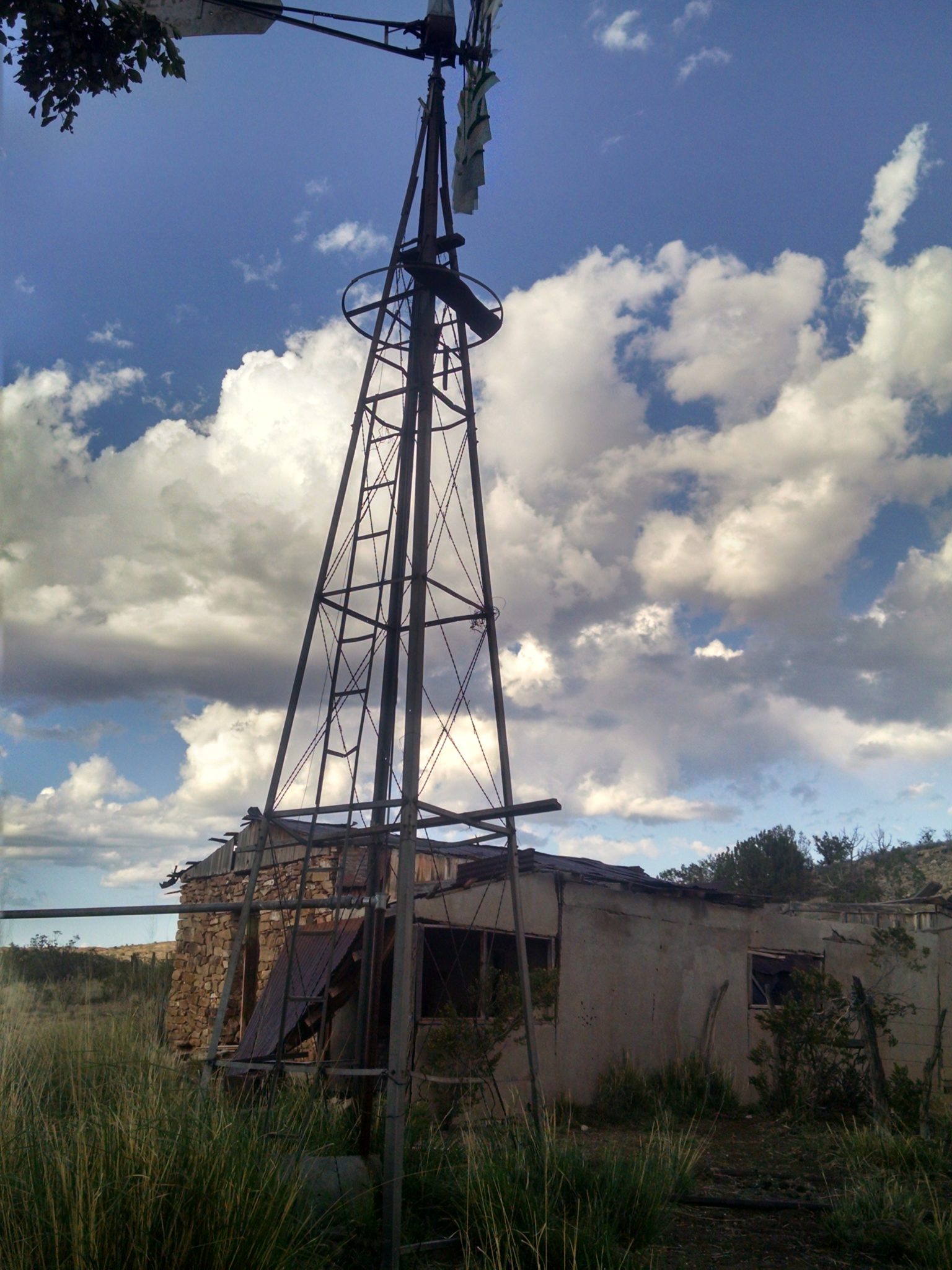 The main house was constructed from stone with mud mortar, and is mostly still standing. Other buildings are not as well preserved.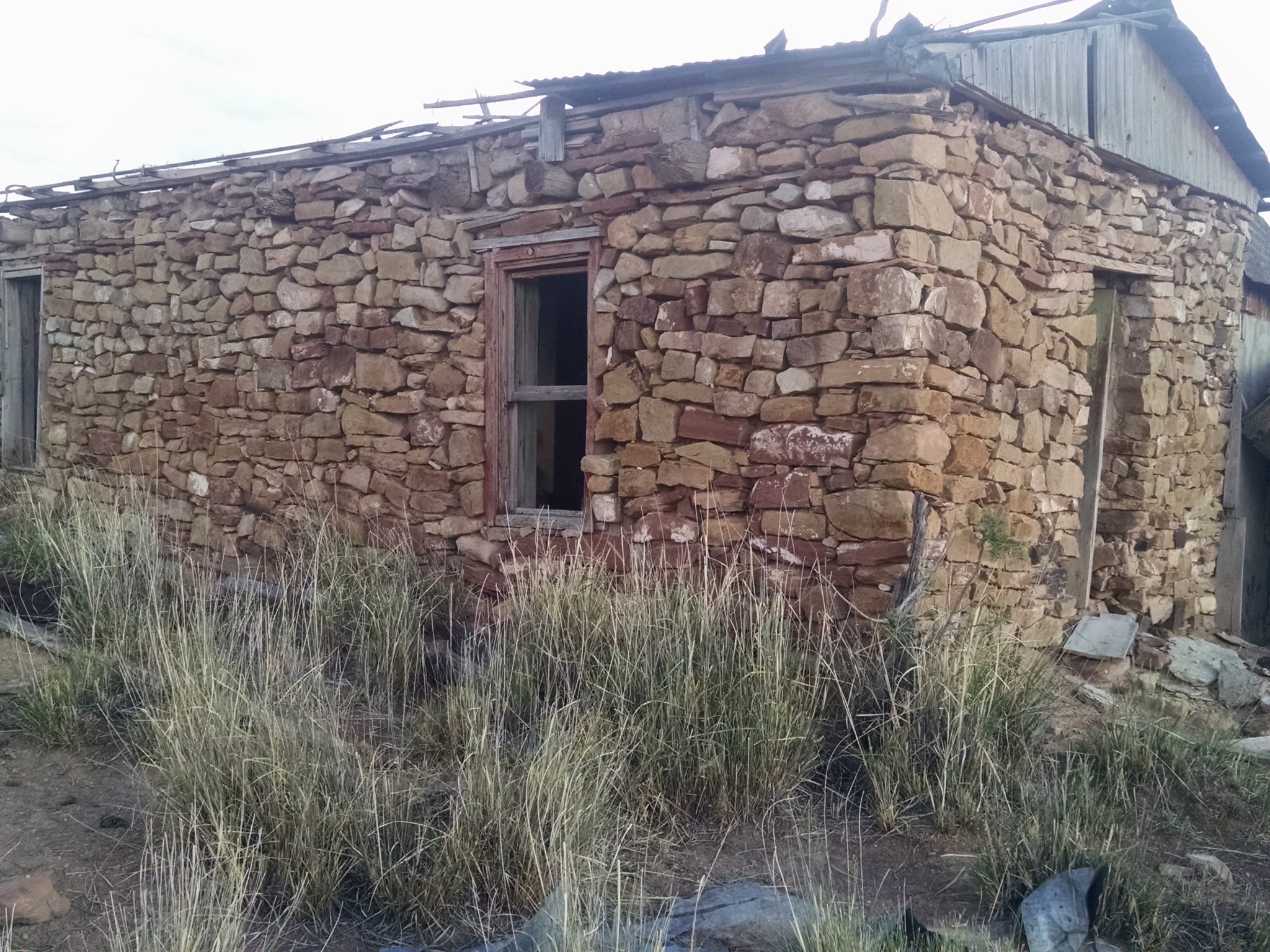 Someone put goldfish in the water tank fed by the windmill.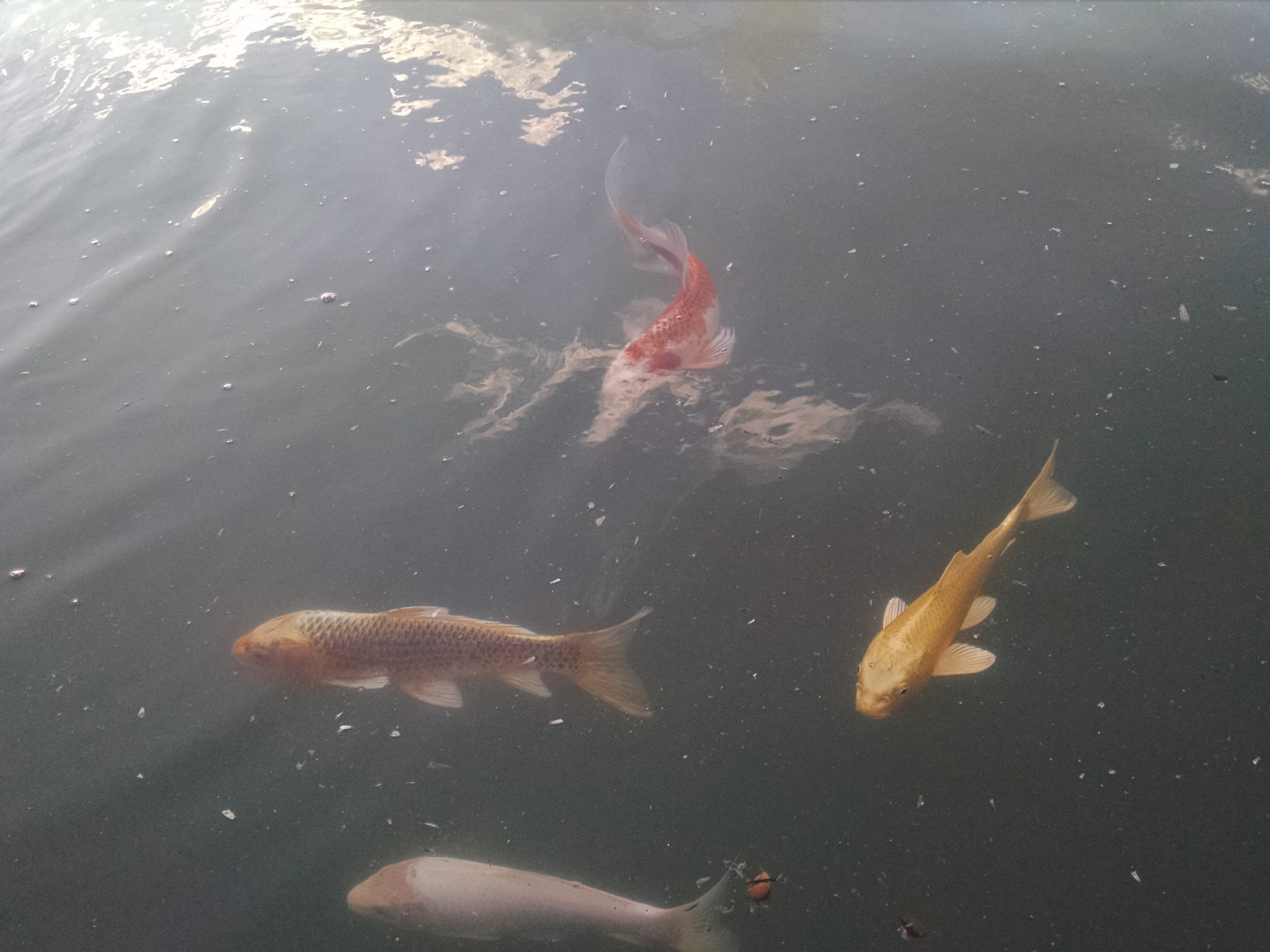 [finished audiobook Kim, by Rudyard Kipling]
[finished audio story The Variable Man, by Philip K Dick]