MRT/GET 2021 Day 26, April 30, Friday
• Start Upper Scorpion Campground, 21130
• End
• Miles walked: 13.8 + 3 resupply = 16.8
On the road walk down to Doc Campbell's for resupply, I met several CDT hikers. This is a little odd, since they are likely to hit the border with Colorado before June, a bad idea, meaning overwhelming snow suddenly at Cumbres Pass.
Doc's was not scheduled to open before noon, but they have a hiker area around the side with a picnic table and chairs, and a charging strip for our electronics. I met several hikers, but someone said there were 30 hikers at one time the day before!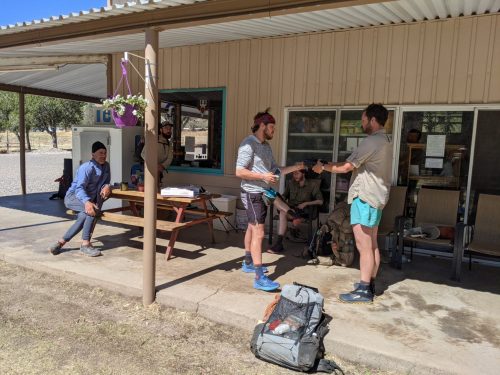 One young woman, Lightwalker, was hiking with her three dogs, with the youngest resting on the top of her pack while she hiked. She started in January. She is resting here several days with her foot in a cast/brace, using crutches, to recover from a stress fracture of a metatarsal. Other hikers I met included Aden, Bison, Delta, PDF. One group of 3 is doing a podcast during the trip: Camp Walk-Along, highly recommended.
The staff at Doc's kindly got people their resupply boxes early before the store opened, and even let me inside briefly to get a few snacks before hitting the trail again, 10:30, pretty good for a "town" day.
On the roadwalk back I spot 5 javelinas climbing out of an arroyo.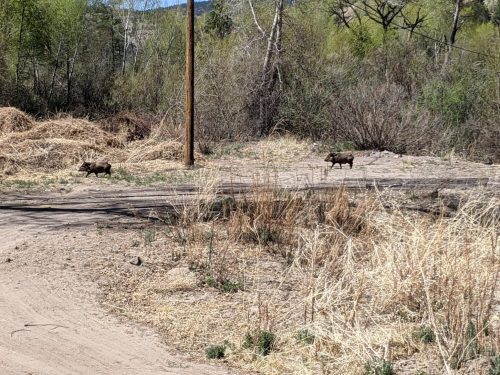 At the Visitor's Center for tho Gila Cliff Dwellings, I take the Middle Fork Trail, which is used by the CDT, and cross the river a few times. I know some people doing a trail project on the Middle Fork right now, but I do not have time to hike over and say "hi". After a short distace along Middle Fork, I divert over to White Rock, and then Adobo Springs. (I know these trail names do not mean anything to the reader, but I need to write them down to remember them, or at least to search for them later, since my friends that work on trails in the Gila name-drop a blizzard of trail names, and I want to know which ones they mention that I have hiked on.)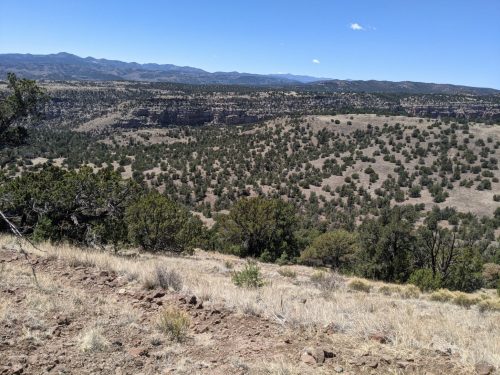 The land suddenly changes from riparian to arid when starting White Rock.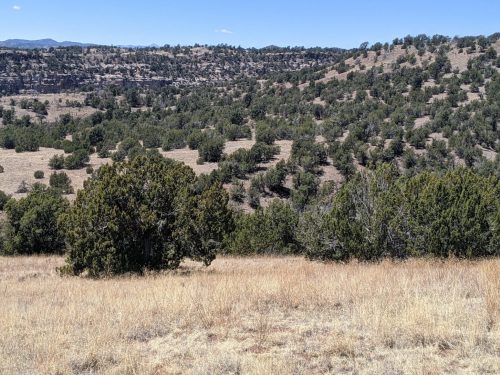 After one crossing of the East Fork of the Gila, the route joins Diamond Creek, a very twisty narrow deep creek cutting through grass meadow, with plenty of fish, sometimes lined with willow, that has carved a twisty narrow canyon over geologic time. At first one can hop over the creek, but it broadens a bit to require wet-foot fords about 80 times. I meet some fishermen camped nearby.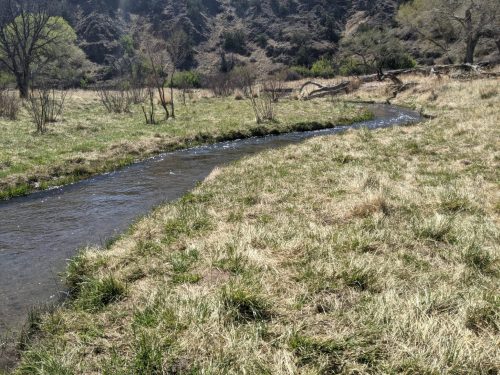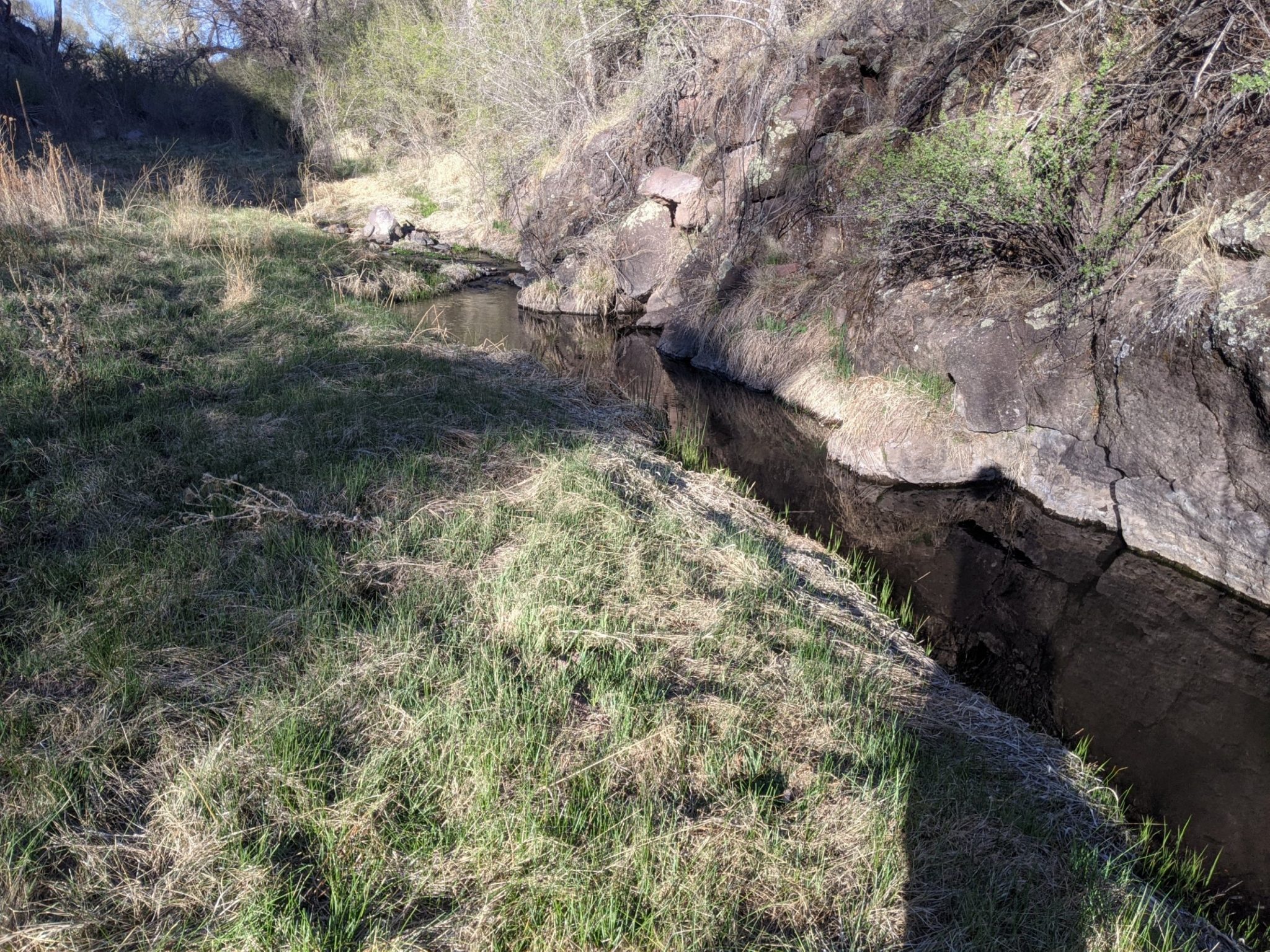 I hear a sort of quack and a splash, and see a beaver dam. The beaver must have seen me and dived into the water to shelter in its underwater lodge.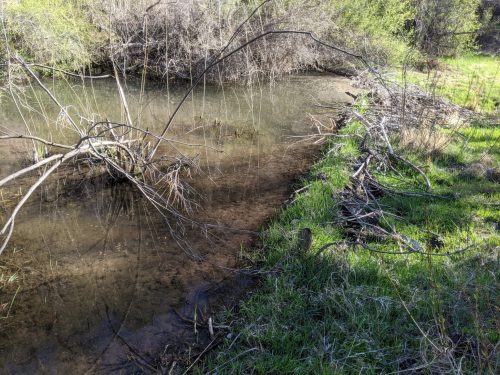 After several miles of Diamond, the route follows up a dry creek-bed of gravel, then climbs a ridge, a good place to camp.