Eleven NMVFO volunteers camped at the huge open Resumidero Camping Area on the eastern edge of the San Pedro Parks Wilderness in the Coyote Ranger District for a long weekend.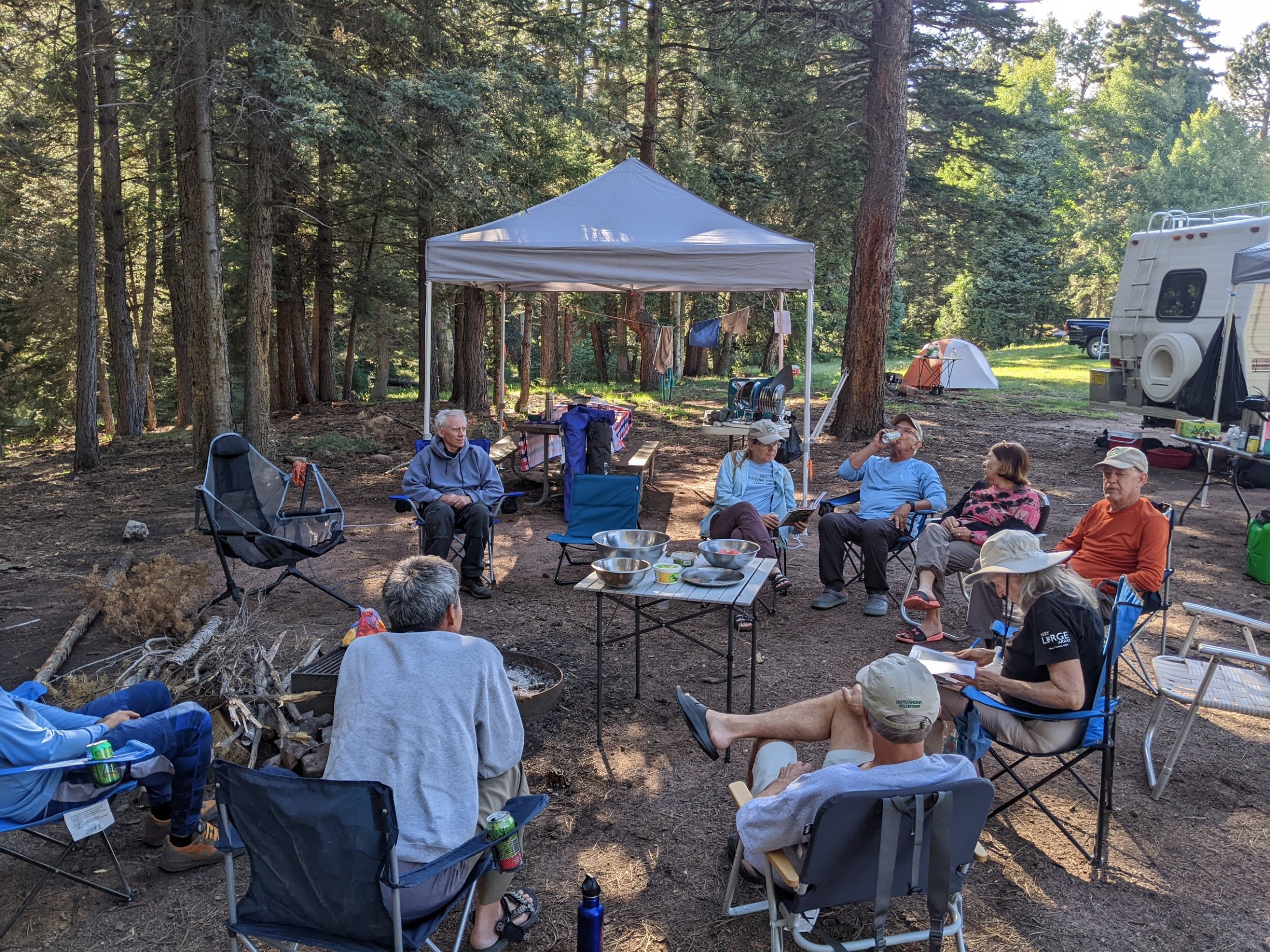 We shuttled 3 miles south to the Rio Puerco trailhead and worked on clearing trees, eventually removing over 110 trees over a 2 mile span. Several trees required a 2-person crosscut saw, and a huge 2-cut log might require up to an hour to remove. We also used Katana-Boy 650s to good effect on smaller trees.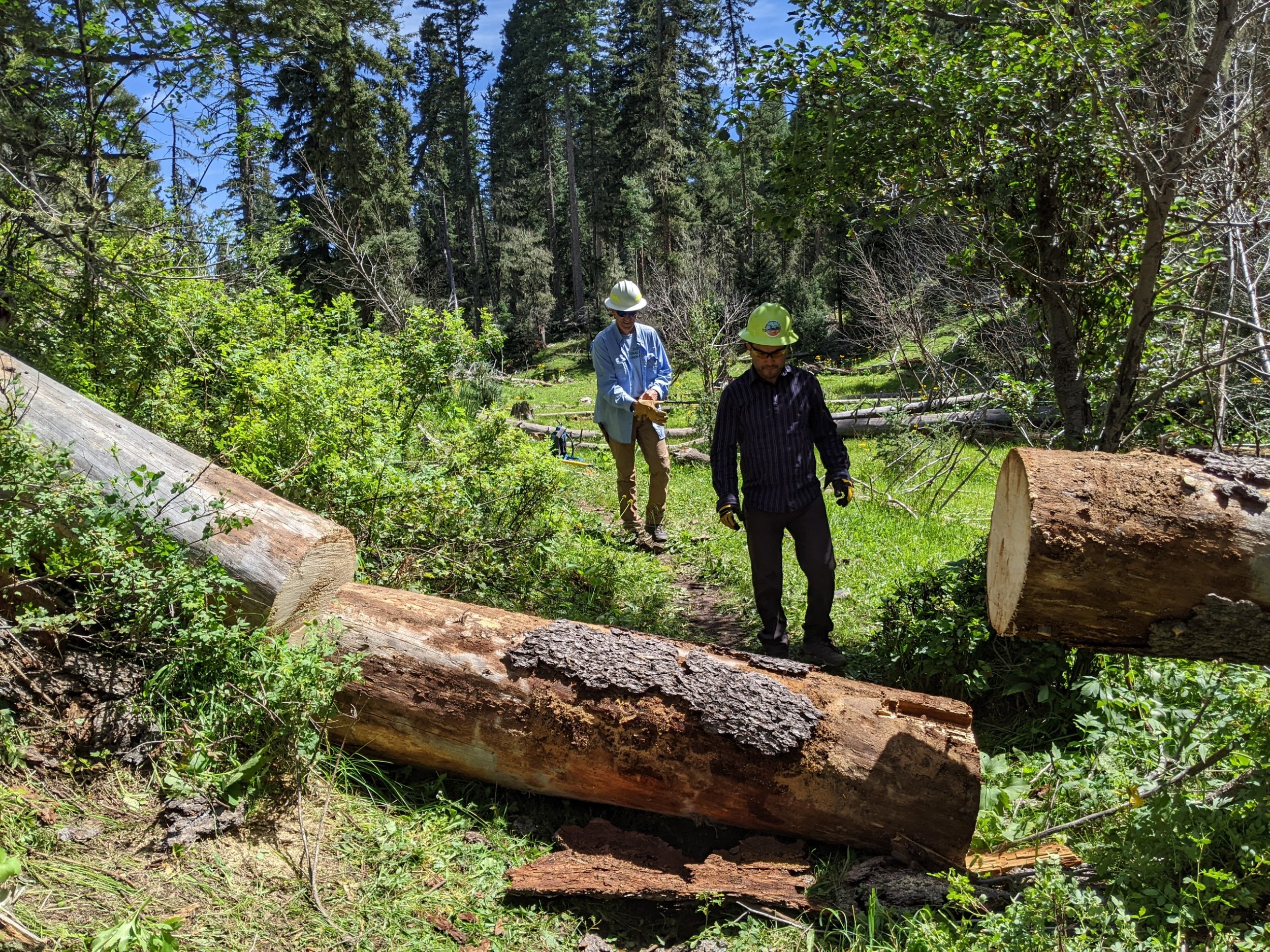 We had hoped to reach the vast meadow Vega Redonda and work on further trails, but the tangle of trees on Rio Puerco Trail was formidable. We all enjoyed the area and hope to return on future projects.
Thanks co-lead Christy, cooks Dave and Rifka, and crew Carlos, Dennis, Russ, Jamie, Paul, Sharon, and new volunteer Tom for a memorable adventure.