Volunteers organized by the CDTC (Continental Divide Trail Coalition), with help from the NMVFO (New Mexico Volunteers for the Outdoors), Heart of the Gila, and Back Country Horsemen Gila Chapter, worked to improve trail on the Middle Fork of the Gila River from May 3 to May 8. Most arrived on May 2, camping at the Upper Scorpion Campground near the
Gila Cliff Dwellings, or nearby Woody's Corral. We hiked in about 7 miles to a base camp near Jordan Hot Springs, and did work for several days along the river, lopping trees to widen the trail corridor, building cairns to mark river crossings, and doing some tread work.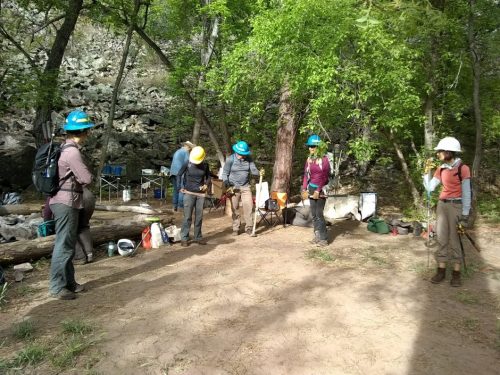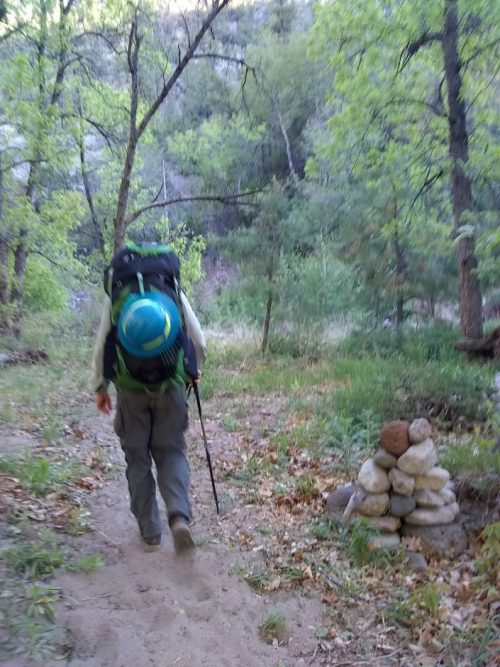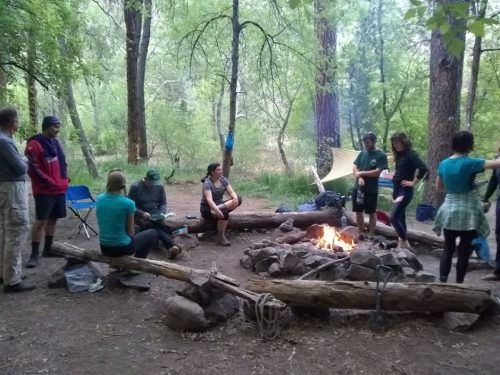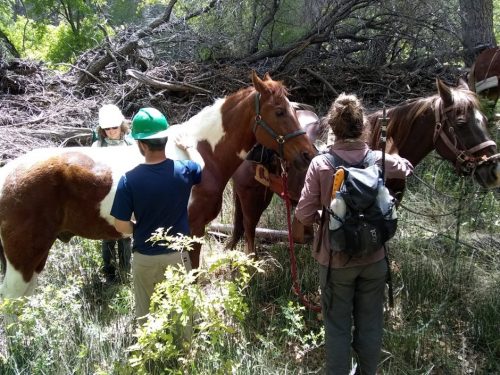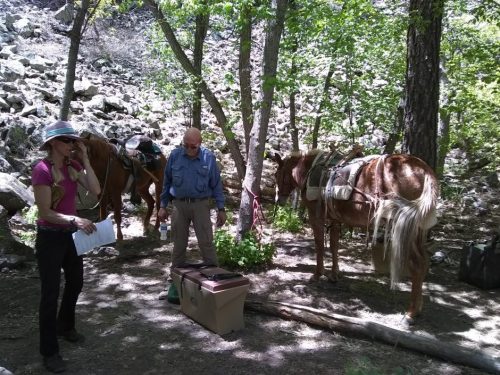 Volunteers and leaders came from Washington state, Texas, Pennsylvania, Florida, Ohio, Colorado, as well as here in New Mexico.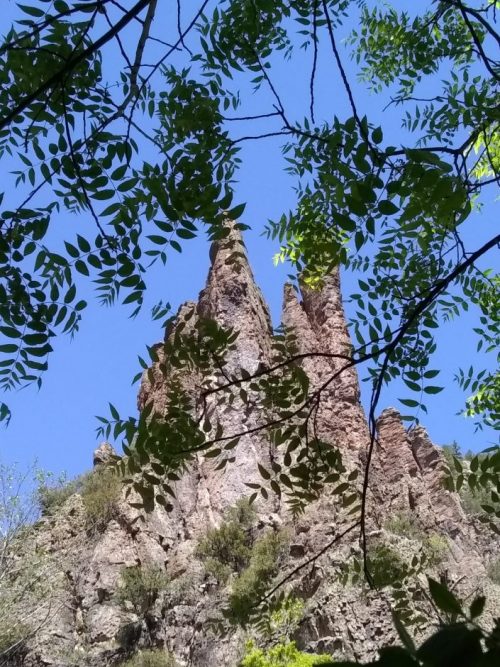 We worked as far as 33 water crossings up river and 4 crossings down river, spanning 6 miles, building around 60 cairns (!), and lopping untold branches.
I had never worked on such a lengthy trail project before, and was not sure how I would manage, normally feeling weary after one or two days. New friends, hearty cooking by the BCH, many shared laughs, and good conversation helped keep energy levels high. What an adventure! What memories of friends and outdoors to treasure.