NNML 2019 Day 15, June 24, Monday
Start along Rio San Antonio mile 224 (sec4mile14)
End near Arroyo Punche corral mile 248 (sec4mile38)
Miles walked: 24
Continuing along the Rio San Antonio, less open meadow and more shrubs and brambles are growing along the banks.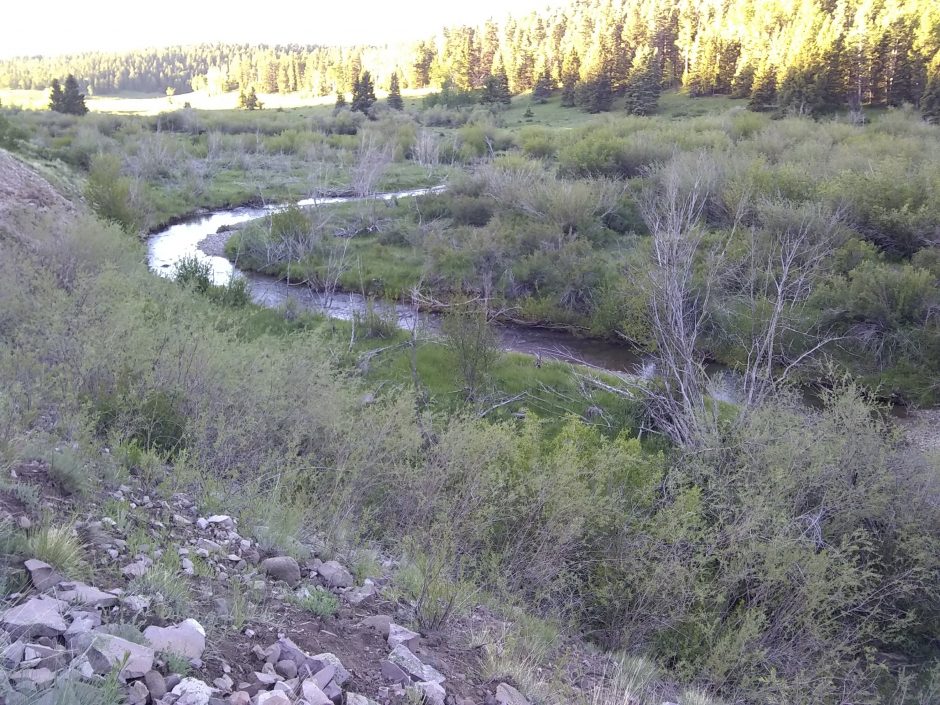 Near a private holding a large truck is thoroughly stuck in the mud. What is the story here?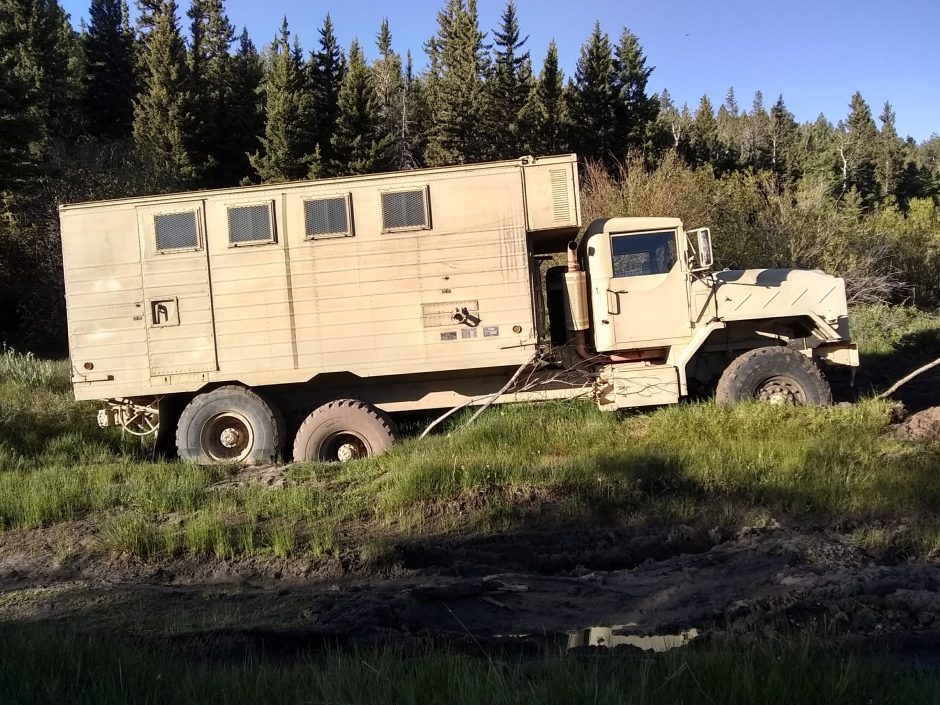 For a couple of miles following the river is rather challenging, with rocky cliffs on both sides, many downfalls, and thick vegetation.
Climbing up San Antonio Mountain means a 2.5k elevation change, both up and down. I take the alternate route up, with less cross-country, but lose trail near the top among the fallen trees.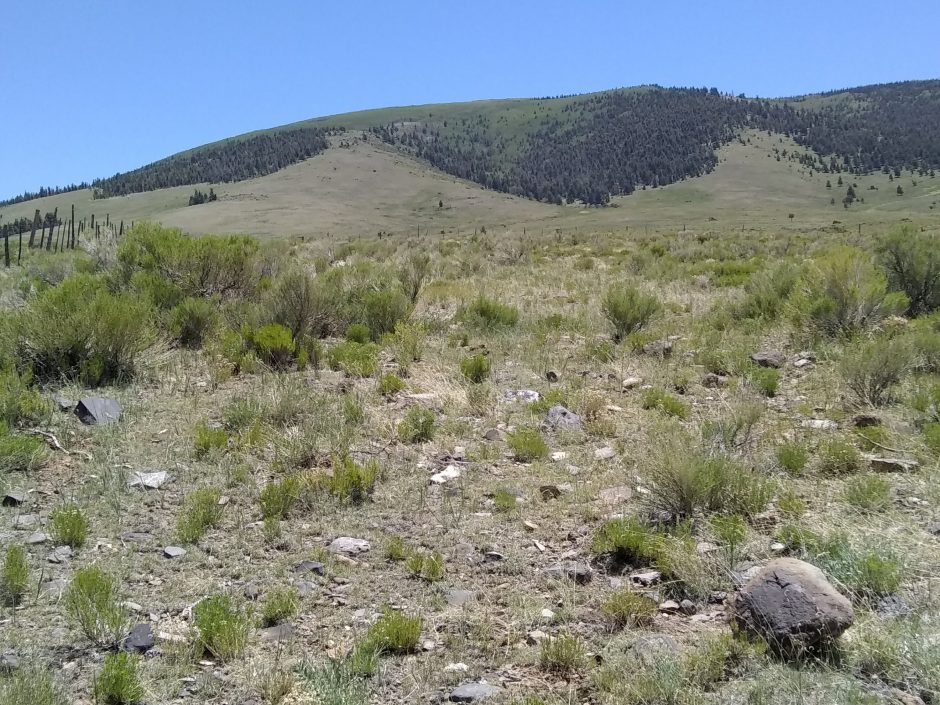 Coming down the mountain I use the alternate route that avoids private property but is nearly all cross-country navigation. The vista to the east is stunning, such a flat plain with isolated mountain, possibly volcanic in origin, and a line of huge snow-capped mountain in back.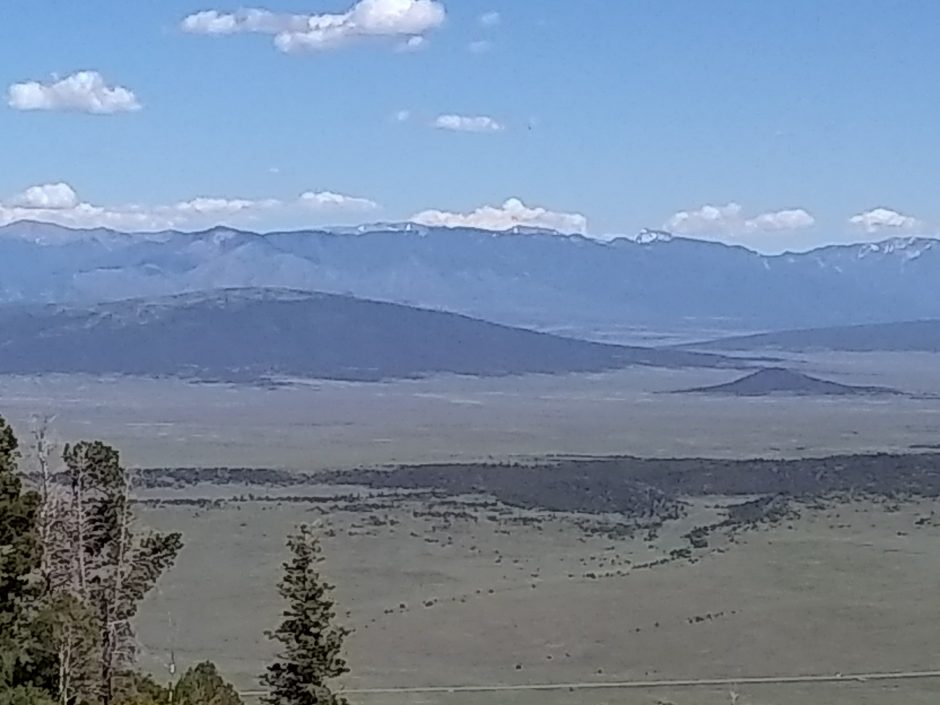 Where is the Rio Grande? Here is another view from the heights, looking more to the north.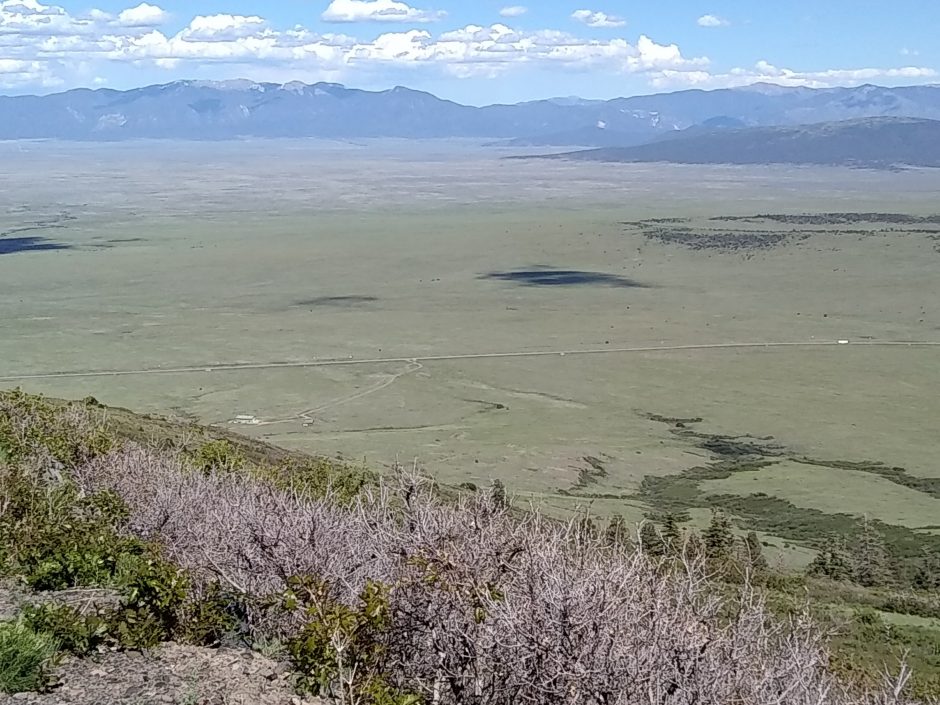 Down on flat ground, we are still at 8k elevation. Plants are scattered shrubs and grass, with a scattering of lava rock. Here is a group of yucca in bloom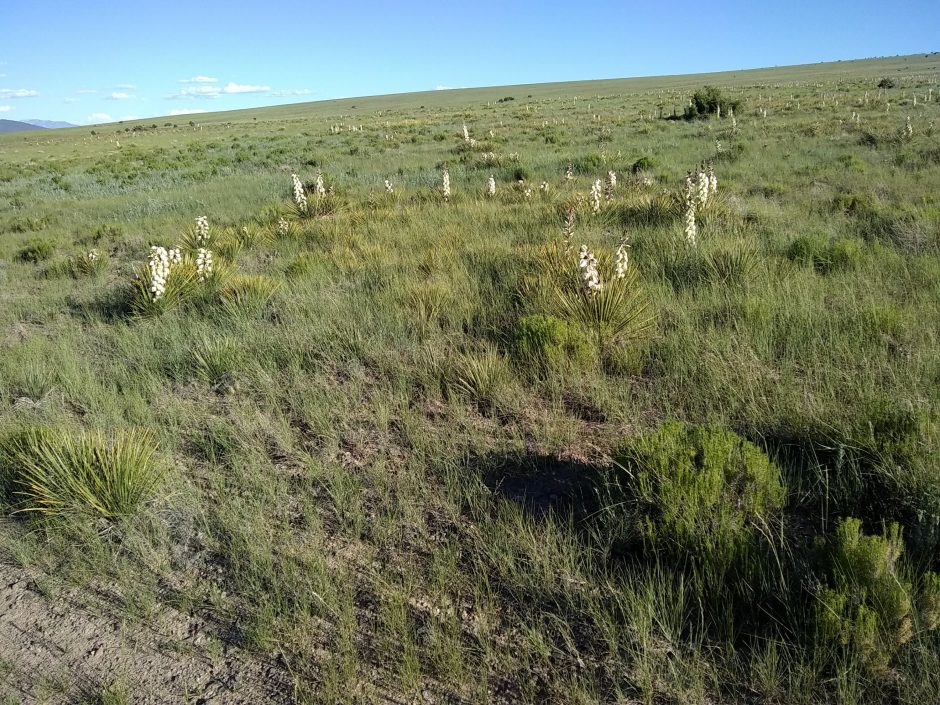 Why?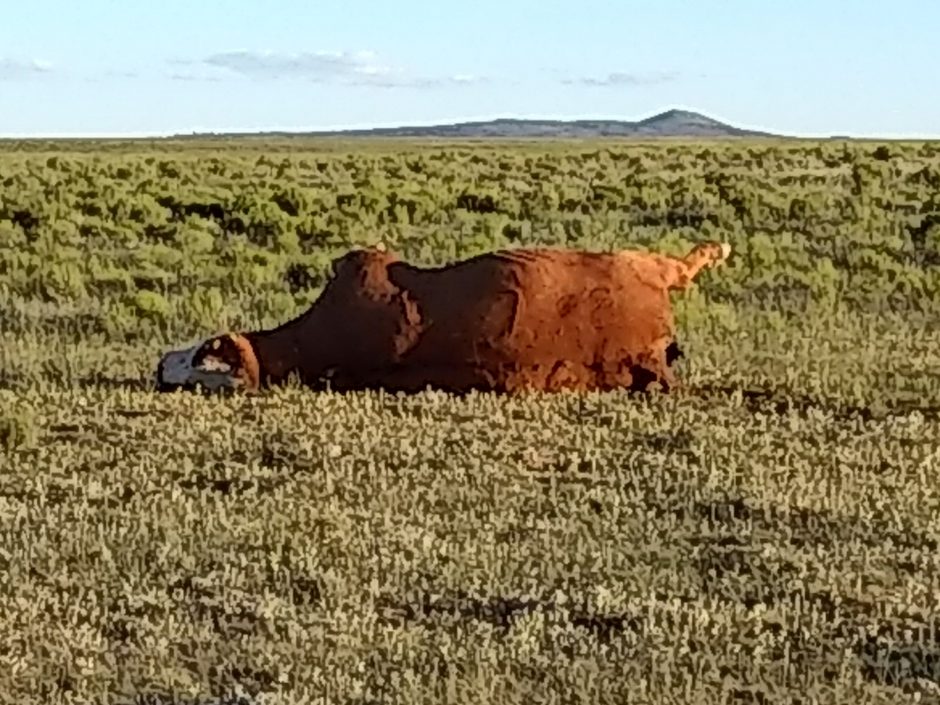 Cannot end with that. Here is another view from the top.