NNML 2019 Day 24, July 3, Wednesday
Start town of Eagle Nest, mile 375 (sec7mile0)
End Osha Peak Spring, mile 401 (sec8mile10)
Miles walked: 26
The early morning walk along the eight mile length of Eagle Nest Lake was peaceful.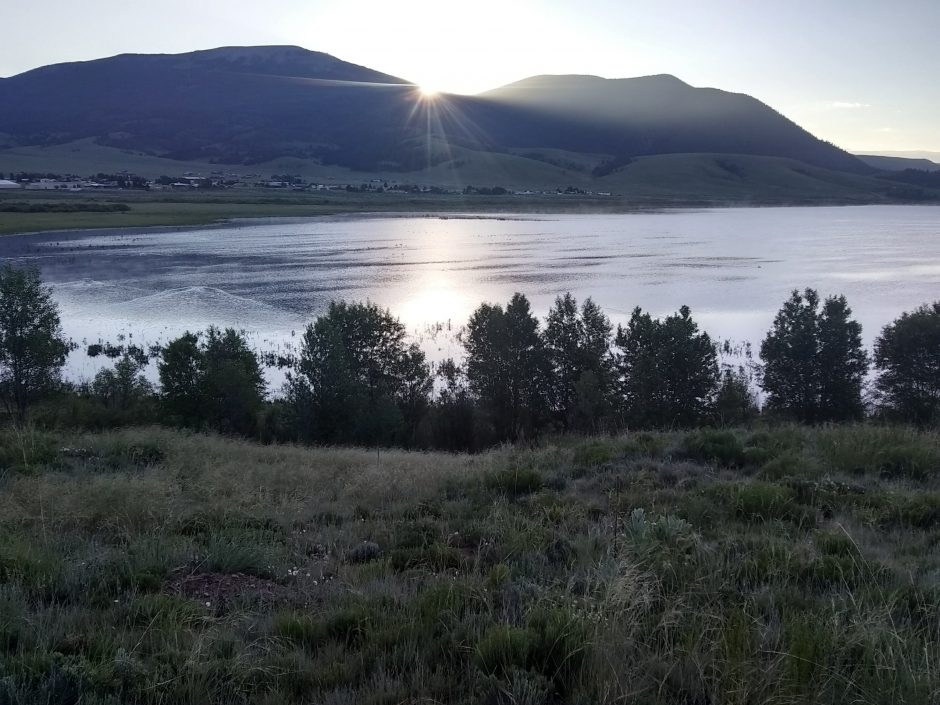 Eagle Nest Lake State Park has day use and campsite locations.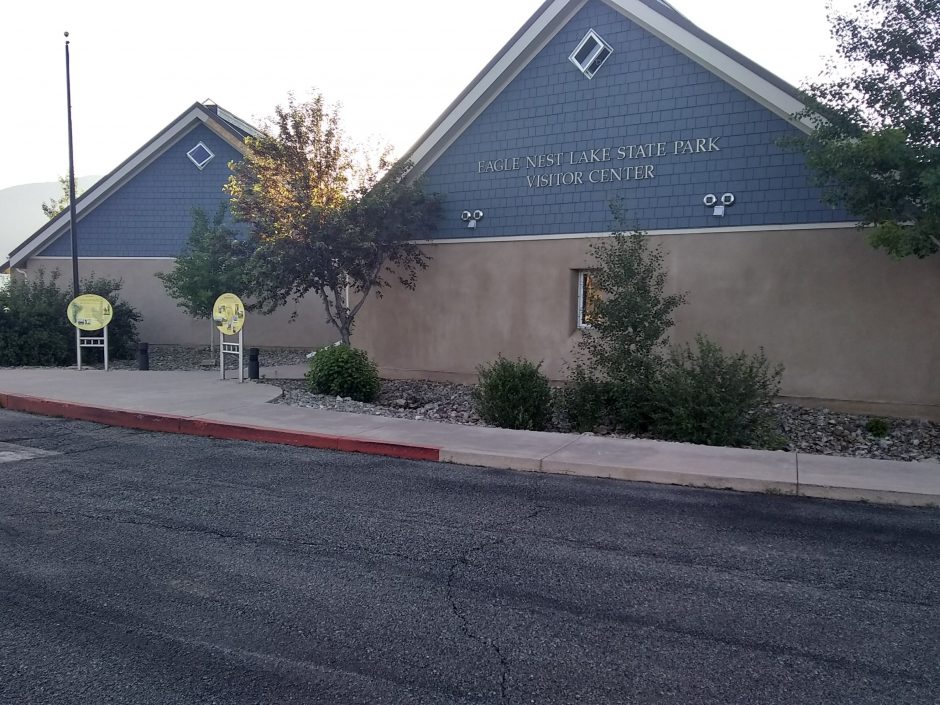 The Lakeview Trail is overgrown in places.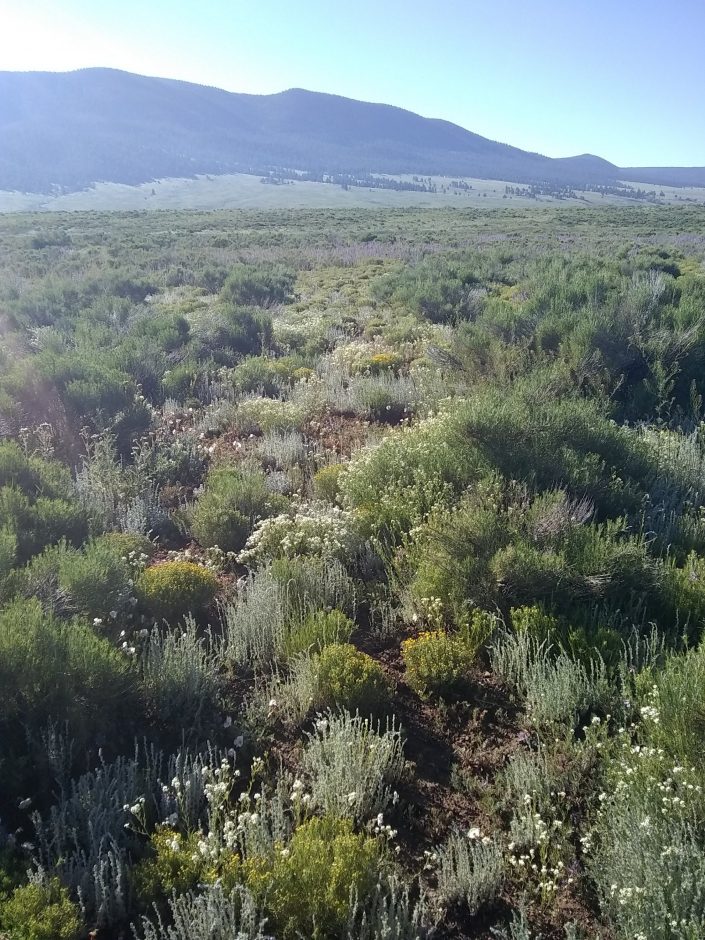 A few miles of road walk brings me to the village of Angel Fire, where I pick up my last supply box at the post office. Further down is a small ski area with condos.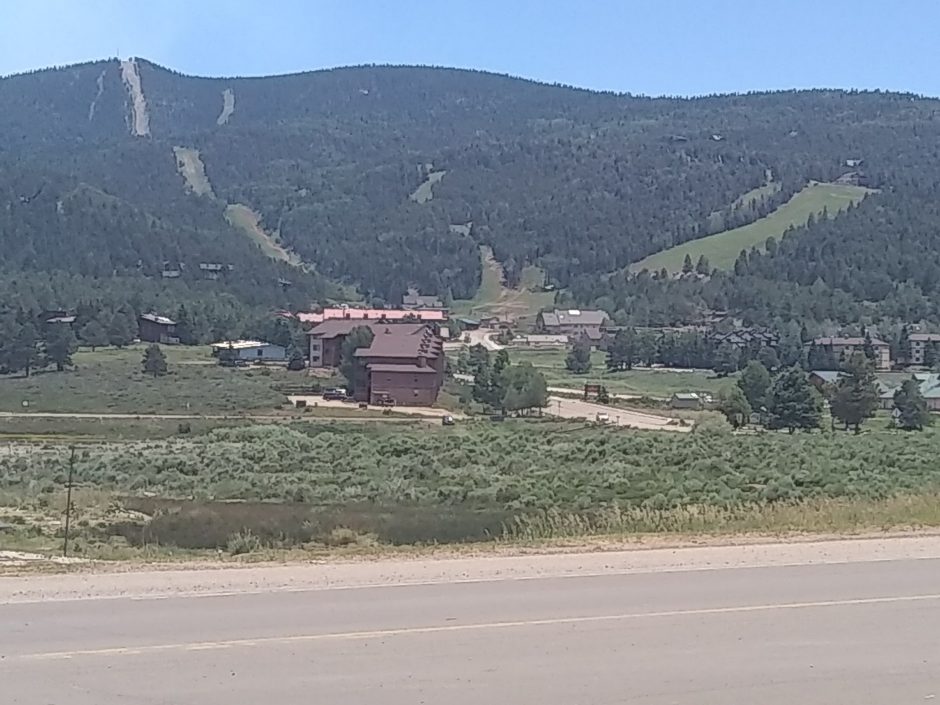 They seem to be doing a controlled burn nearby, in the direction I will be hiking.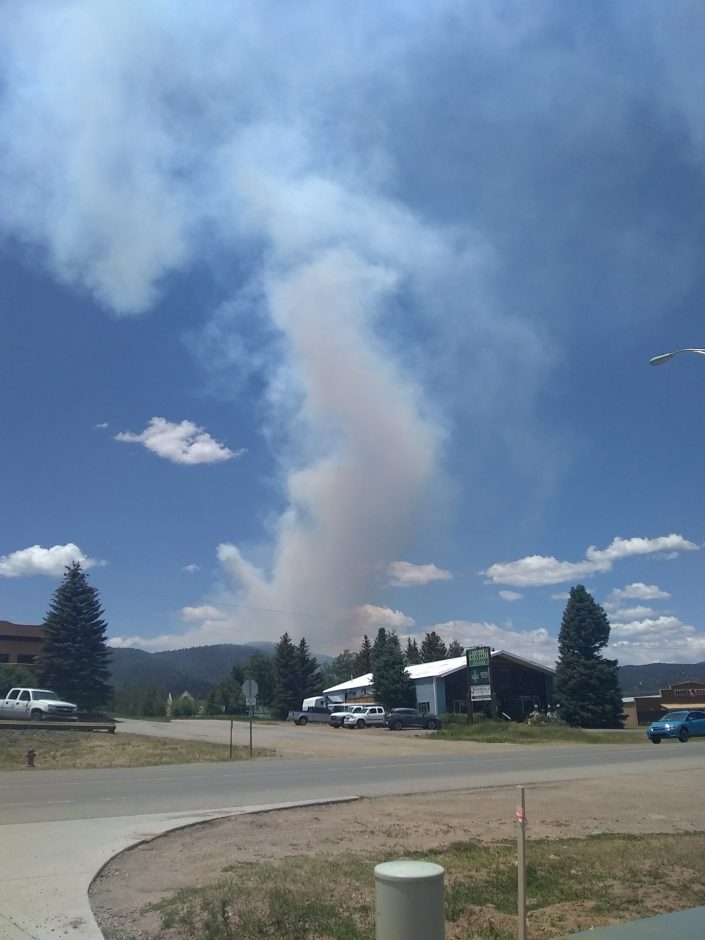 The way out of town is along a greenway trail, that also serves as a fire break.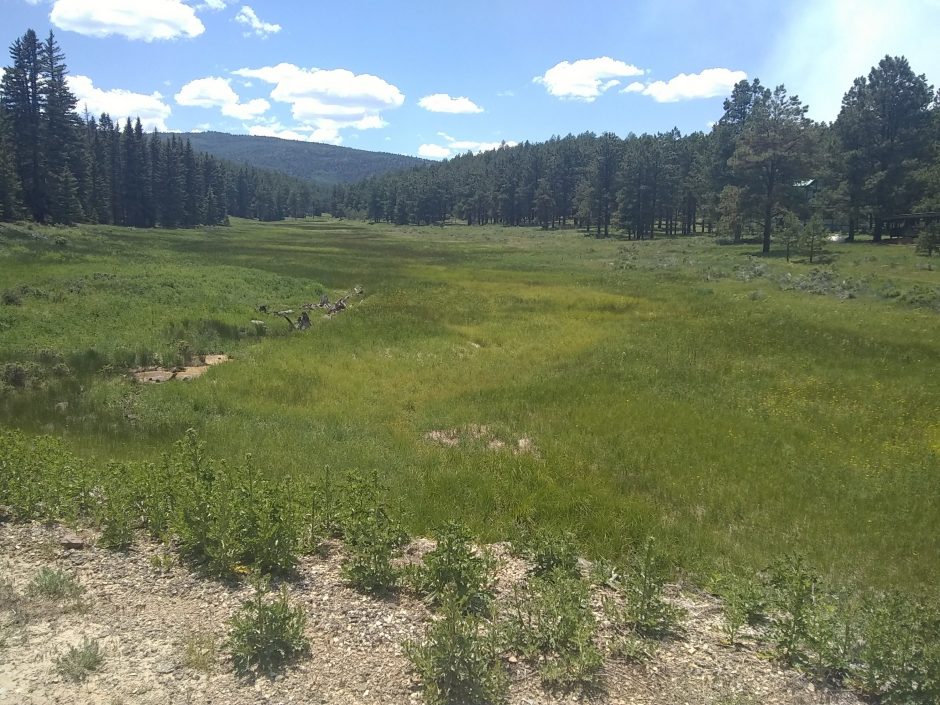 No rain today, and the weather is warmer. The forest is dense with trees, lower altitude mountains, a different brushy feel compared to before Eagle Nest, with several open meadows along Trail 1, Elliot Barker Trail.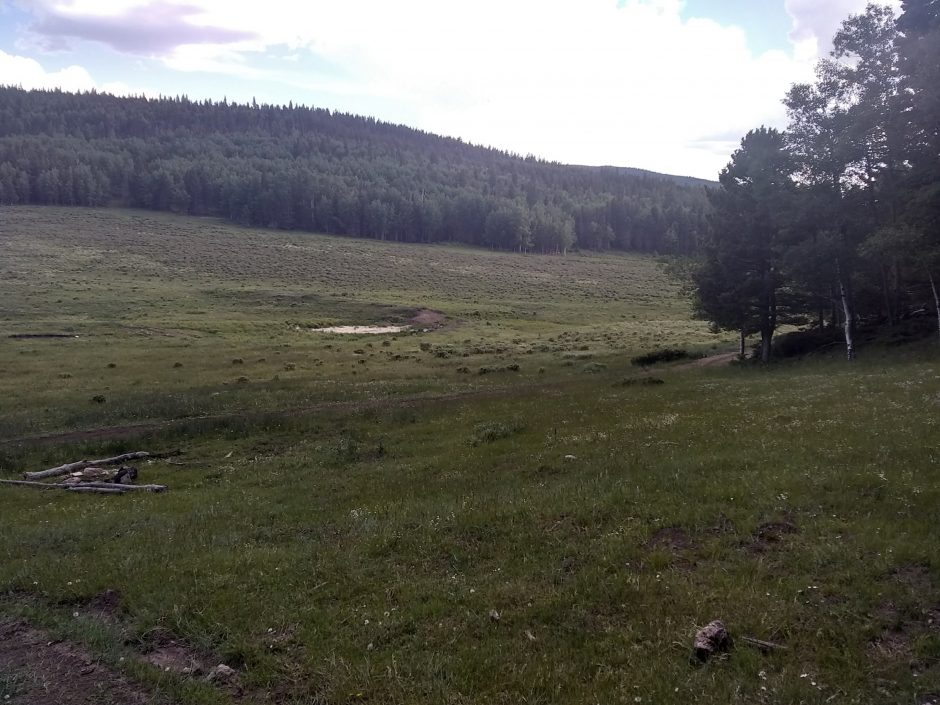 I camp near a spring and have a warmer night, for once.