NNML 2019 Day 25, July 4, Thursday
Start Osha Peak Spring, mile 401 (sec8mile10)
End Agua Piedra Campground near Sipapu, mile 426 (sec8mile35)
Miles walked: 25
Trail 1 (Elliot Barker Trail) continues south, along logging roads and some cairned trail, and eventually fades to a cross-country route. On forest road, someone is having a bad day.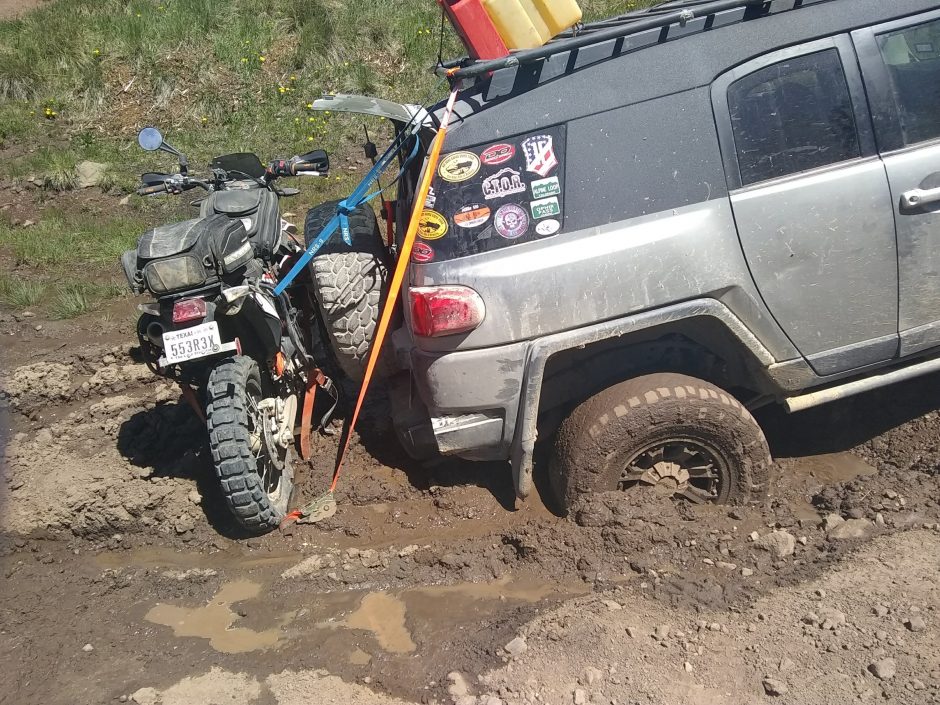 While we are talking, an ATV and Jeep come by to help, so I move on. Near Cerro Vista as the route climbs to 11.9k elevation, snow blocks the way for a short traverse.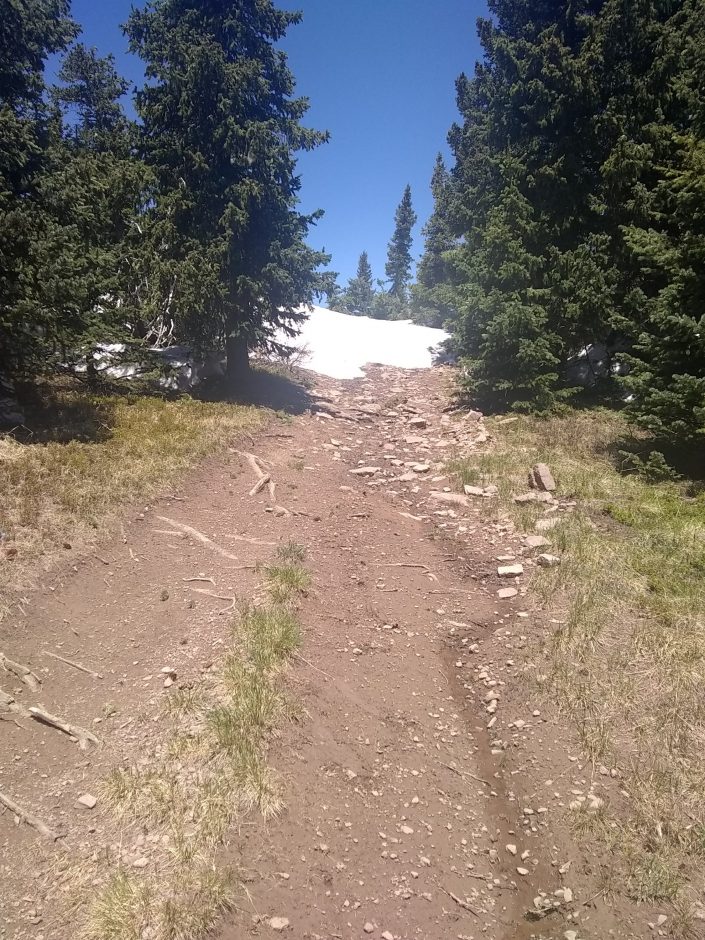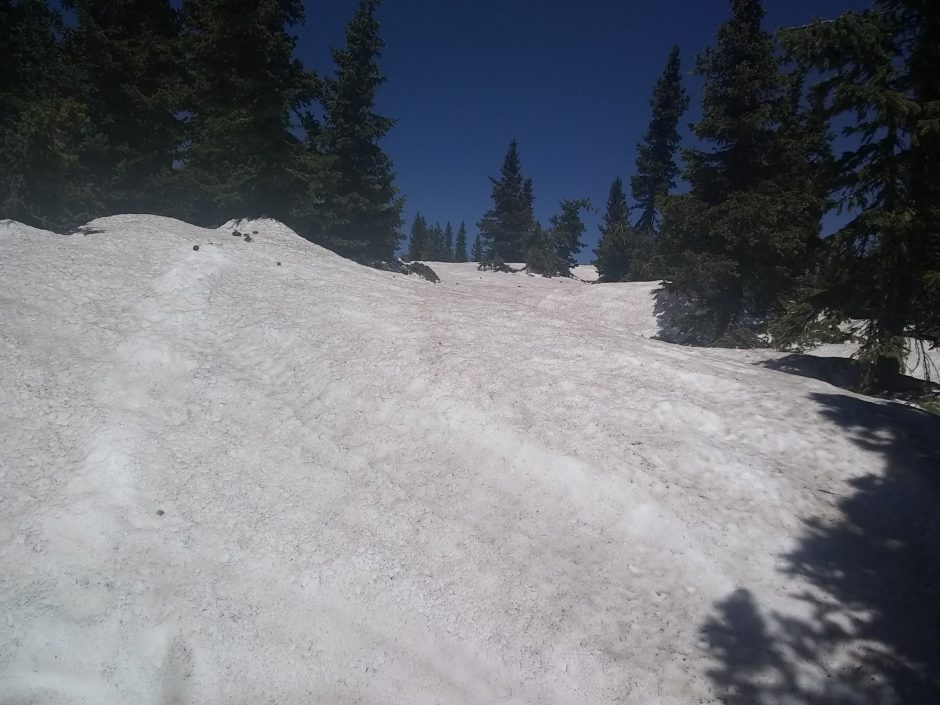 Past the snow he views from here are quite grand.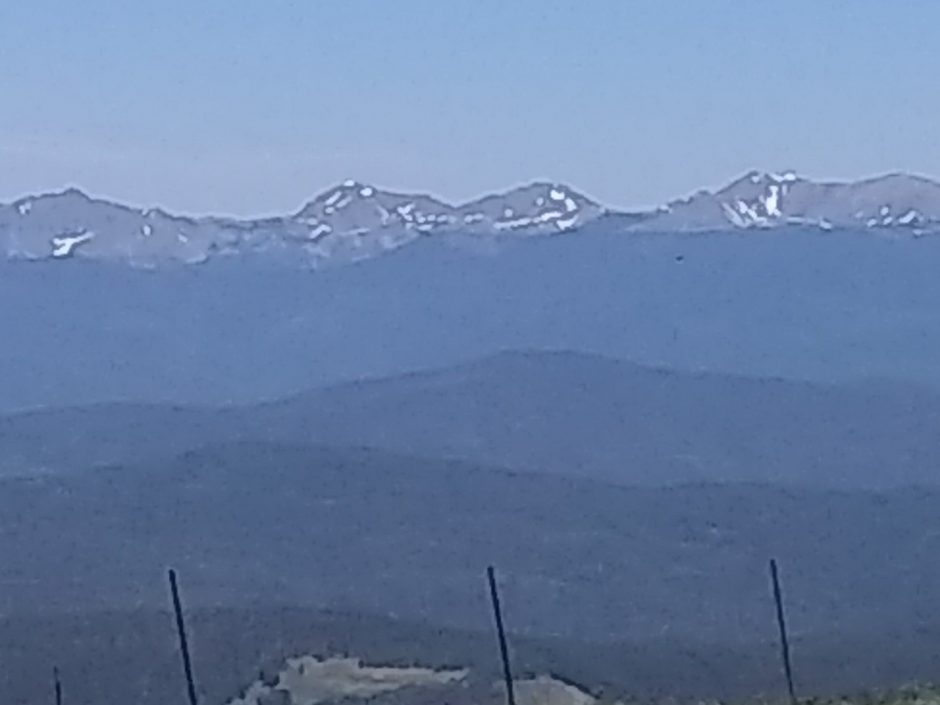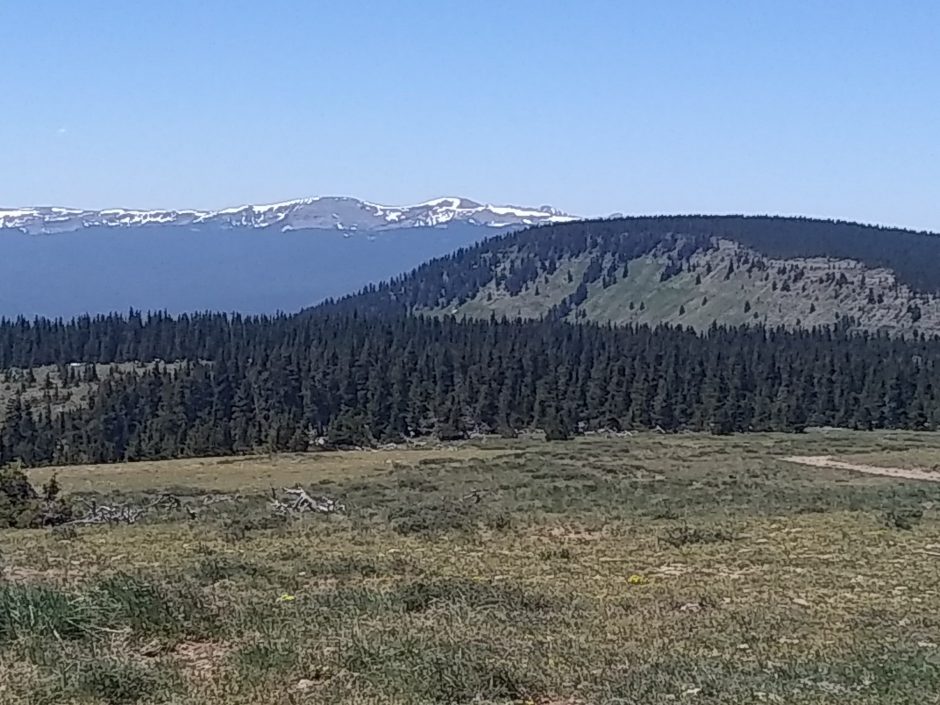 A 4WD from Texas is surprised anyone else is up here. They plan to watch the fireworks from Taos up here tonight.
At another high point, Cerra Olla peak at 11.9k, snow hides the route for a longer ordeal among the trees.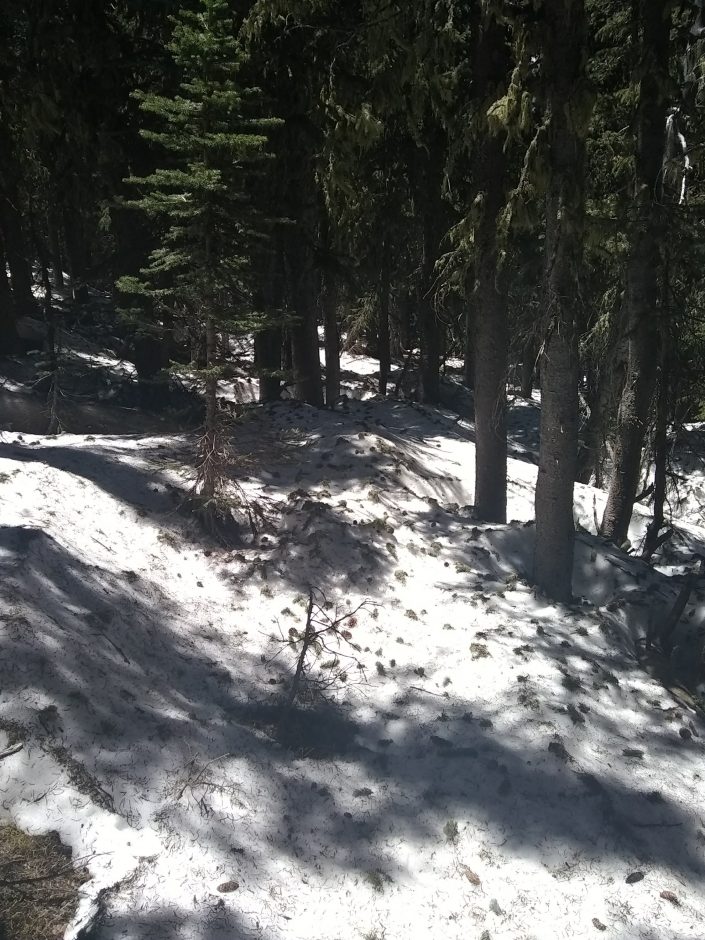 The rest of the day should be all downhill, pretty easy, right?While pausing for a snack, I get a visitor.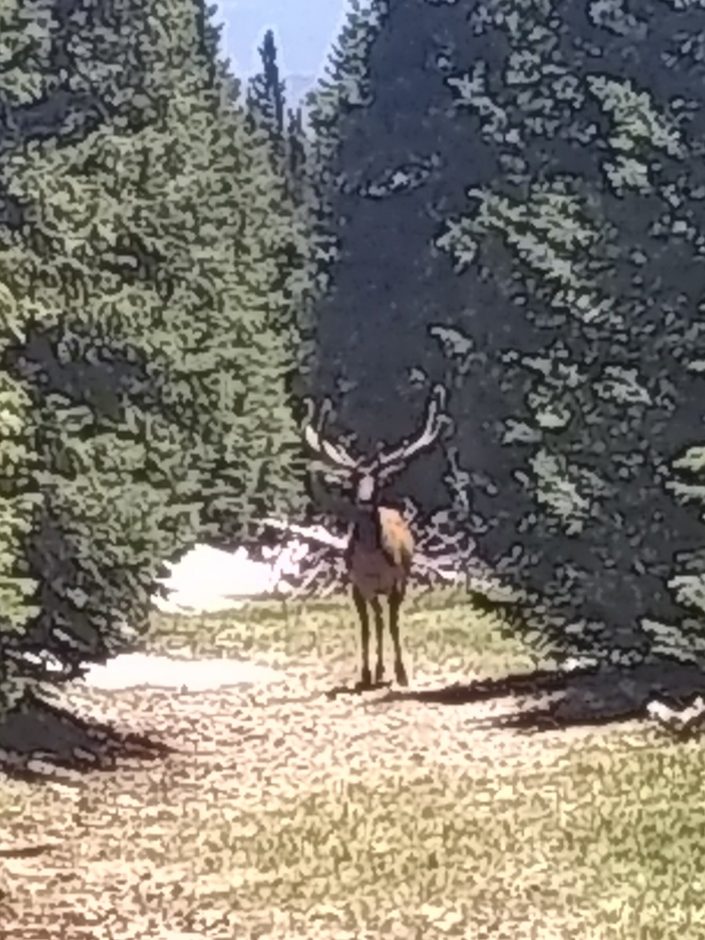 A view of a nearby mountain shows a huge number of logging roads.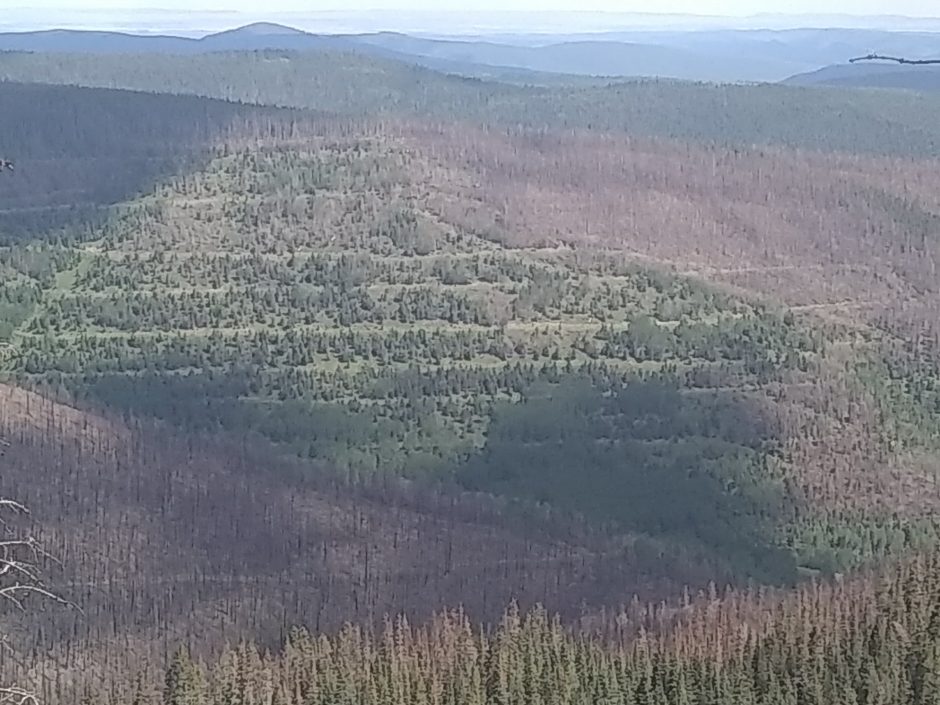 Is this an older style of logging that needs so many roads, or else what is going on here? The mountain I am on seems to have the same large network of logging roads, and on my route the authorities have apparently decided to close several of the roads by blocking with trees uprooted and laid across the road, and by making huge divots with a backhoe. This is a recent project, as some of the spruce needles are still green. When my route comes to an intersection, all the other roads are similarly blocked.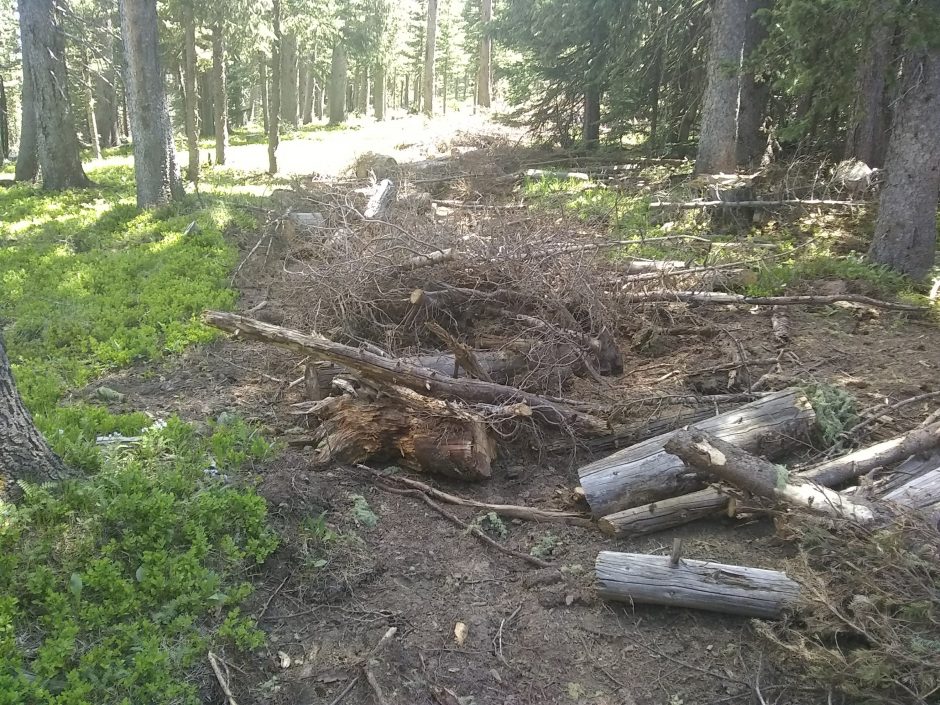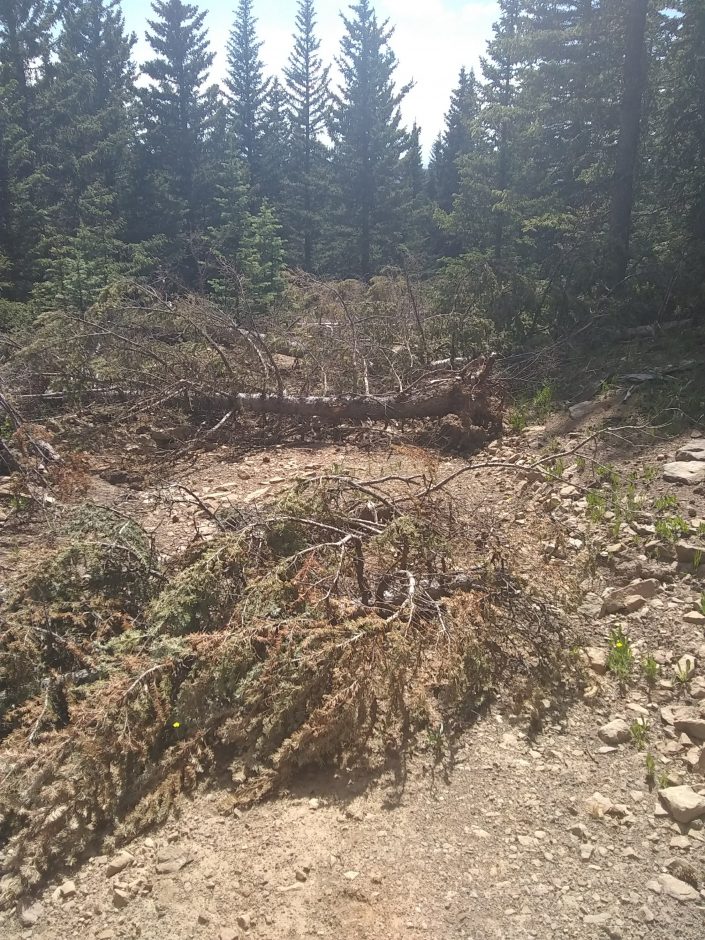 Rather than closing the road with just a few trees near intersections, the barriers are randomly placed all along the road, to absolutely prevent some determined 4WD enthusiast from cutting just a few trees to re-open a route. I am stepping over hundreds of trees, literally, to get past.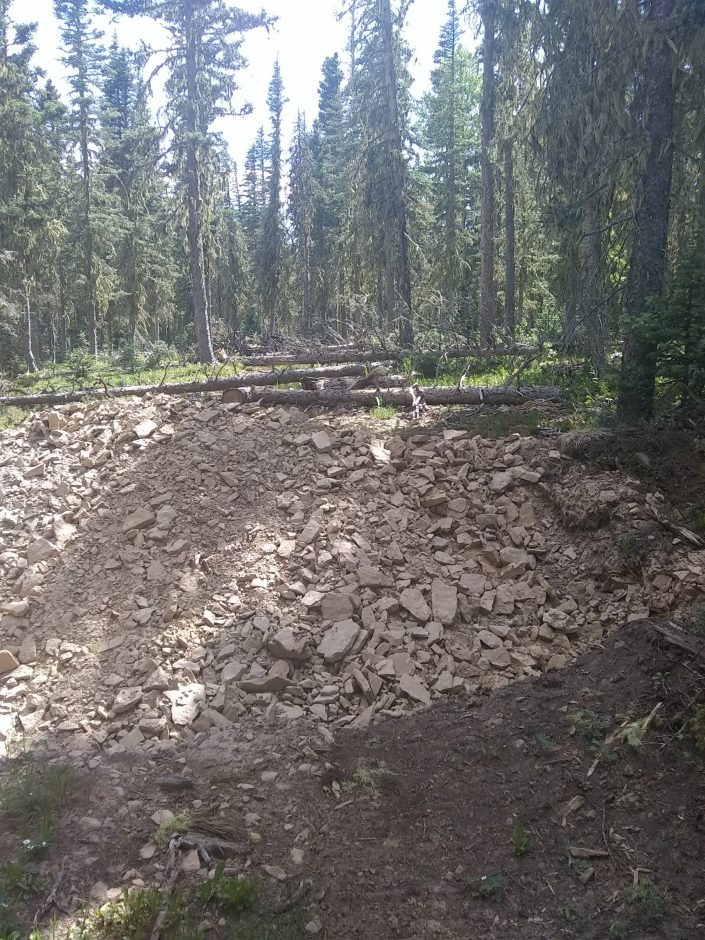 Finally I climb down to lower elevations, near the Sipapu ski resort, and decide to stay in a Forest Service campground so I can hear other families and smell campfires and hear generators, my own little way to observe July 4.