NNML 2019 Day 26, July 5, Friday
Start Agua Piedra Campground near Sipapu, mile 426 (sec9mile0)
End near Skyline Trail, mile 443 (sec9mile17)
Miles walked: 17
I had never visited the ski resort Sipapu, so walk a couple of miles on the road to check it out.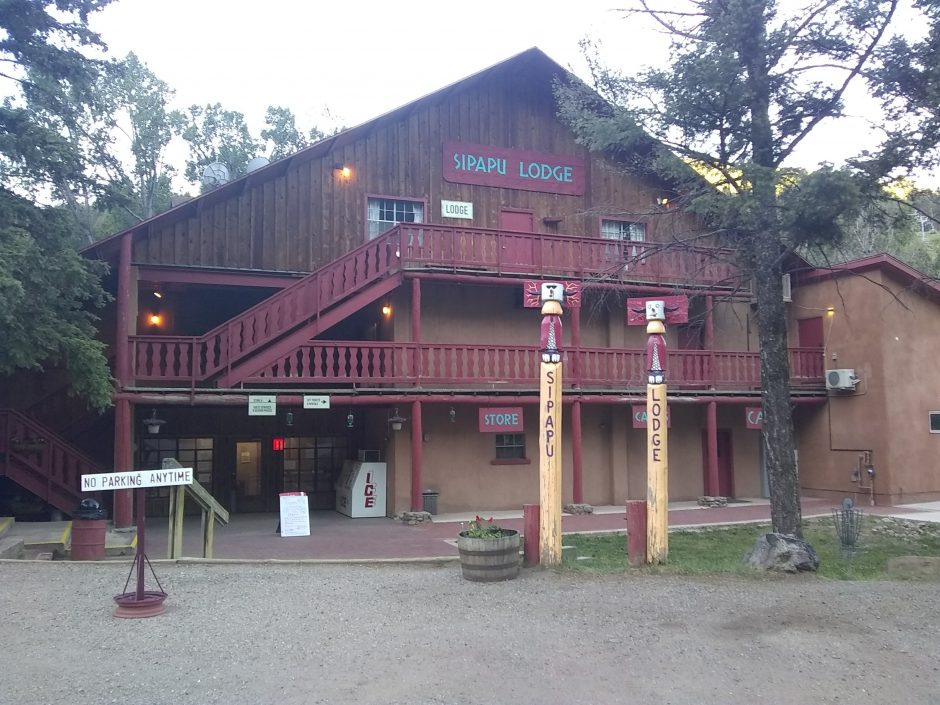 The ski trail map shows one main lift, with several black diamond trails.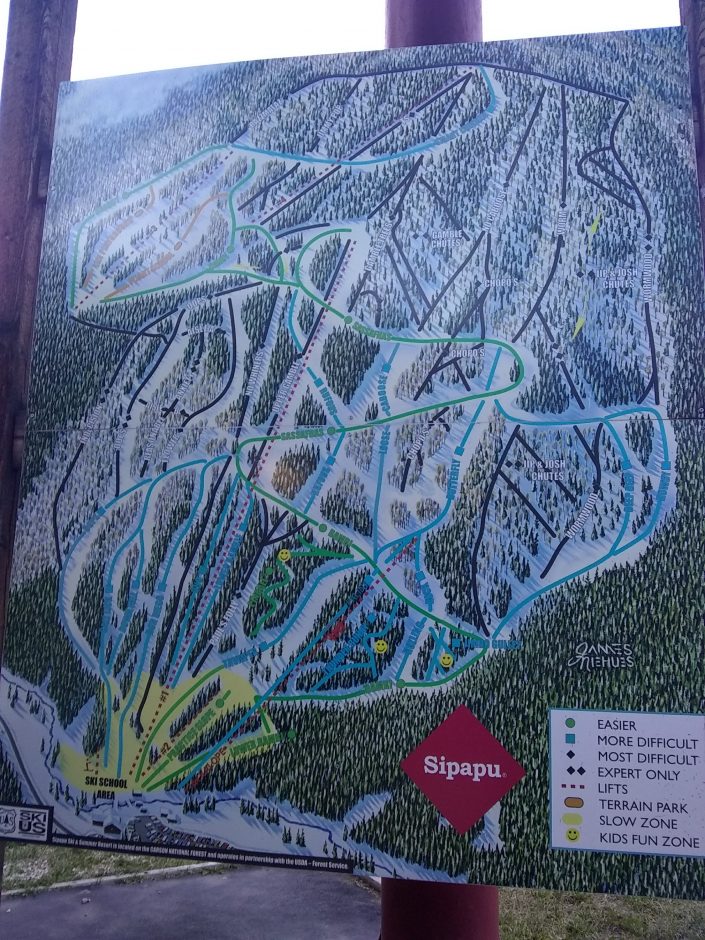 The general store and cafe are not open until later in the morning, and my trail awaits impatiently. The route climbs up 4k of elevation change to the Divide Trail, and starting at Jicarta Peak remains above treeline for 12 miles.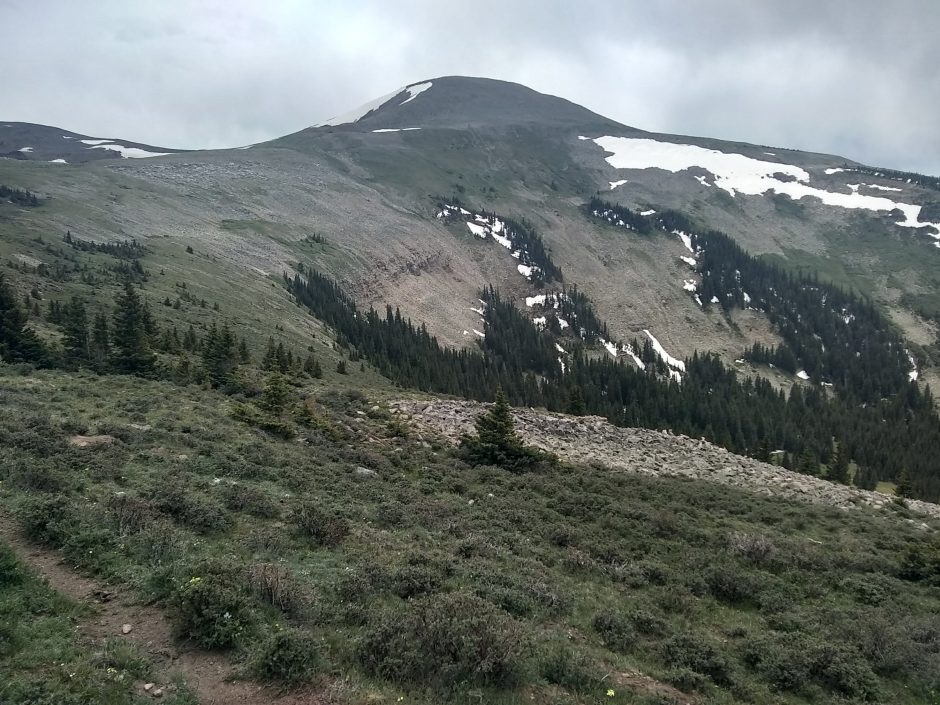 The trail is at first poorly marked with few cairns and several false cattle trails, but improves further on with good cairns. Views reward the hiker.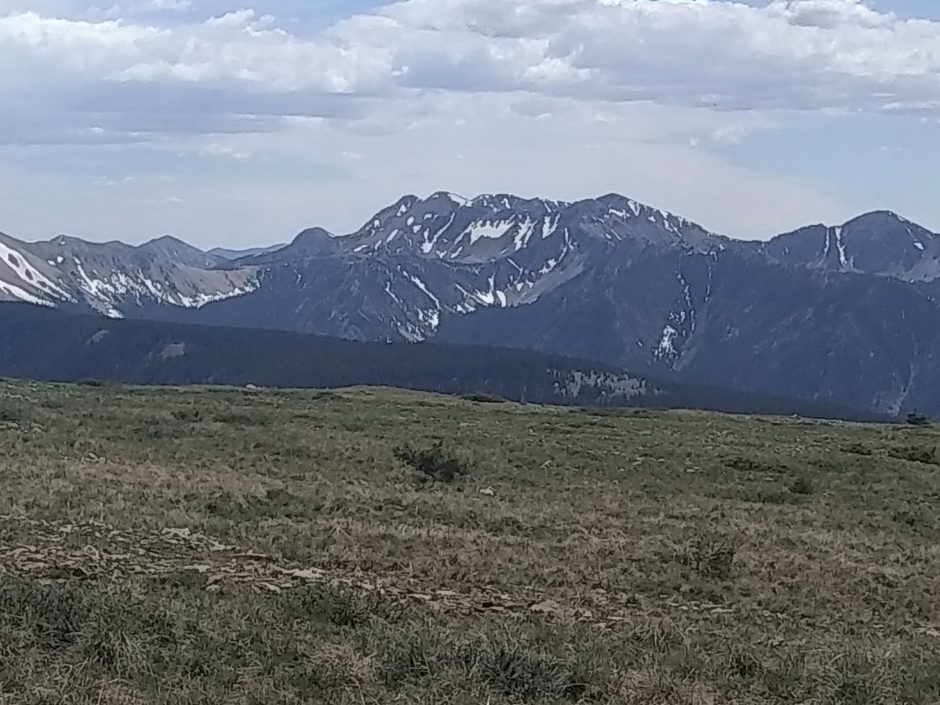 Although having hiked the Pecos Wilderness before I had never come in from the north boundary or been this far north, so this is new to me. The way is often rocky, with spans of talus, and other times alpine meadow.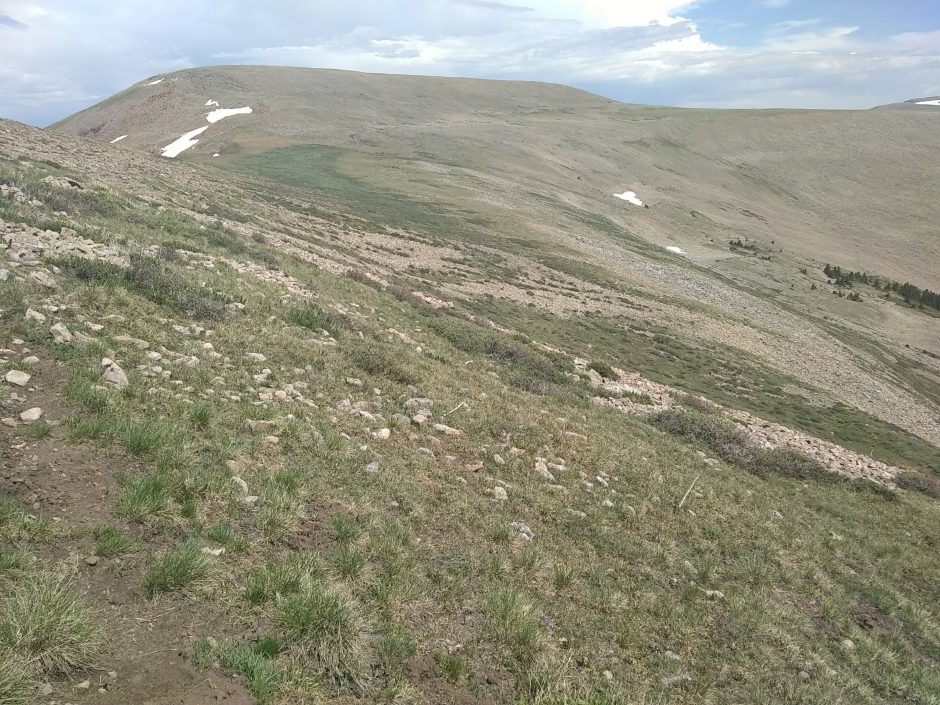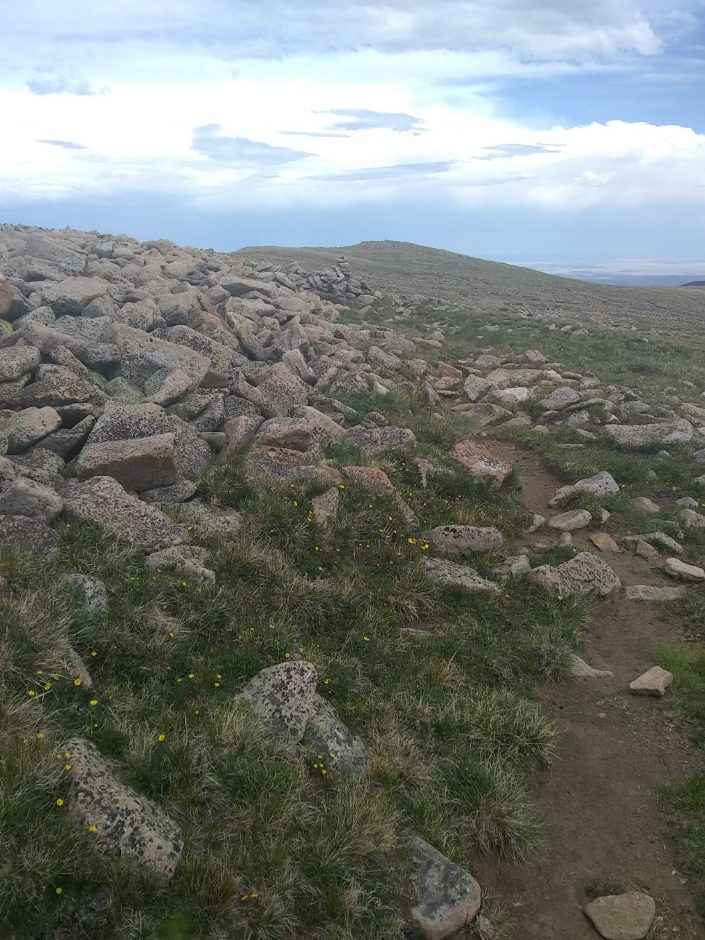 Bighorn sheep do not seem troubled by humans here.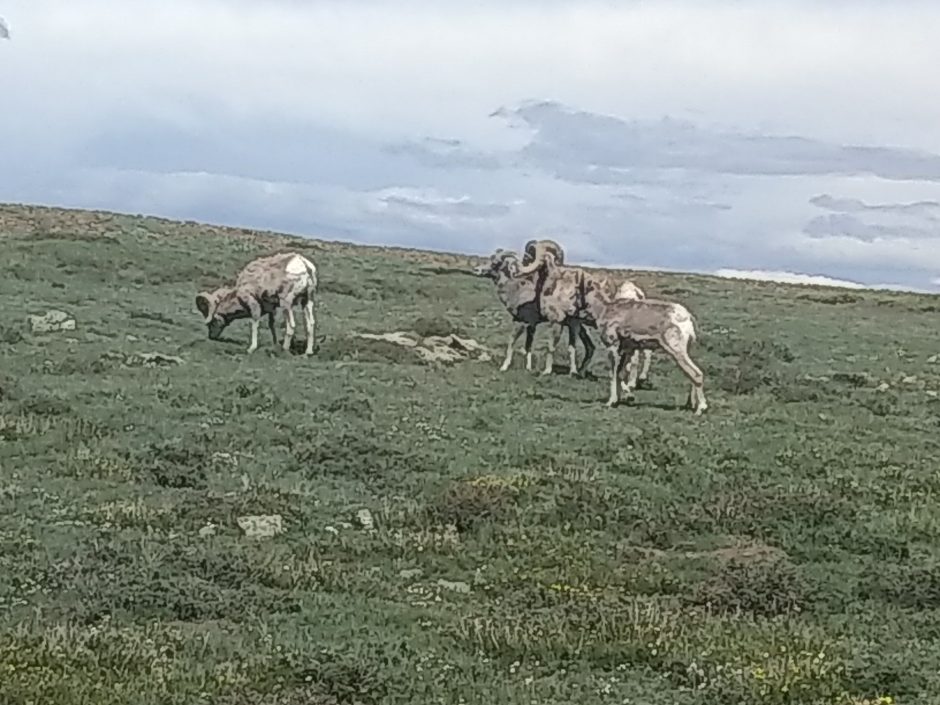 Two of these sheep looked ready to butt heads before I came along. The cairns in this section are well-built and regularly spaced, with no visible tread.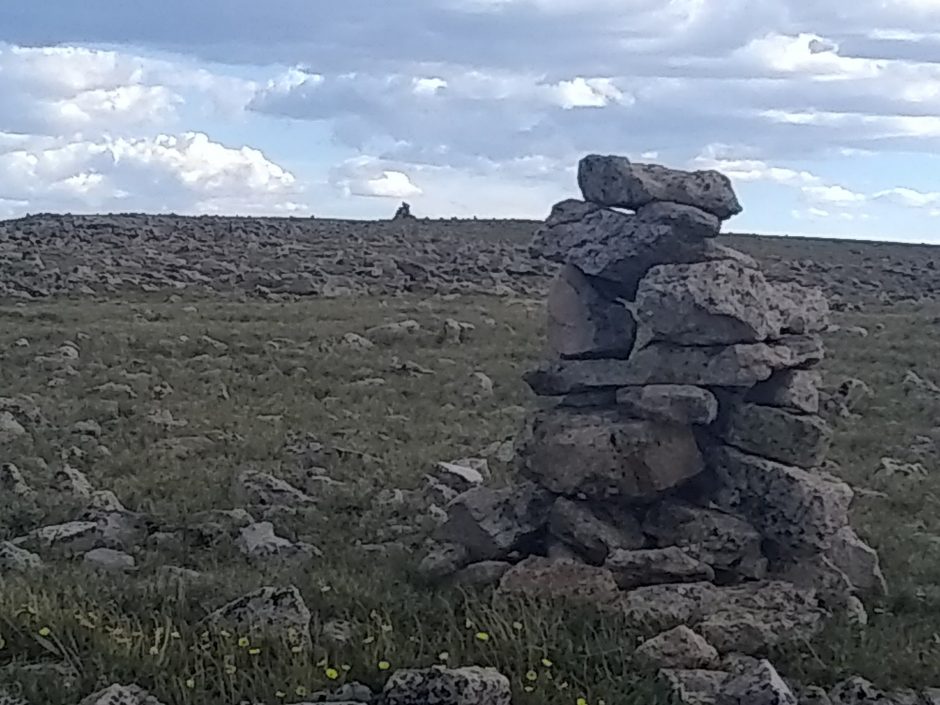 Joining Skyline Trail, I am about to go even higher, but pause and end the day early, dropping down into a meadow below to shelter from the wind and weather.