NNML 2019 Day 27, July 6, Saturday
Start near Skyline Trail, mile 443 (sec9mile17)
End just past Spirit Lake, mile (sec9mile44)
Miles walked: 27
In the morning I start up Skyline Trail.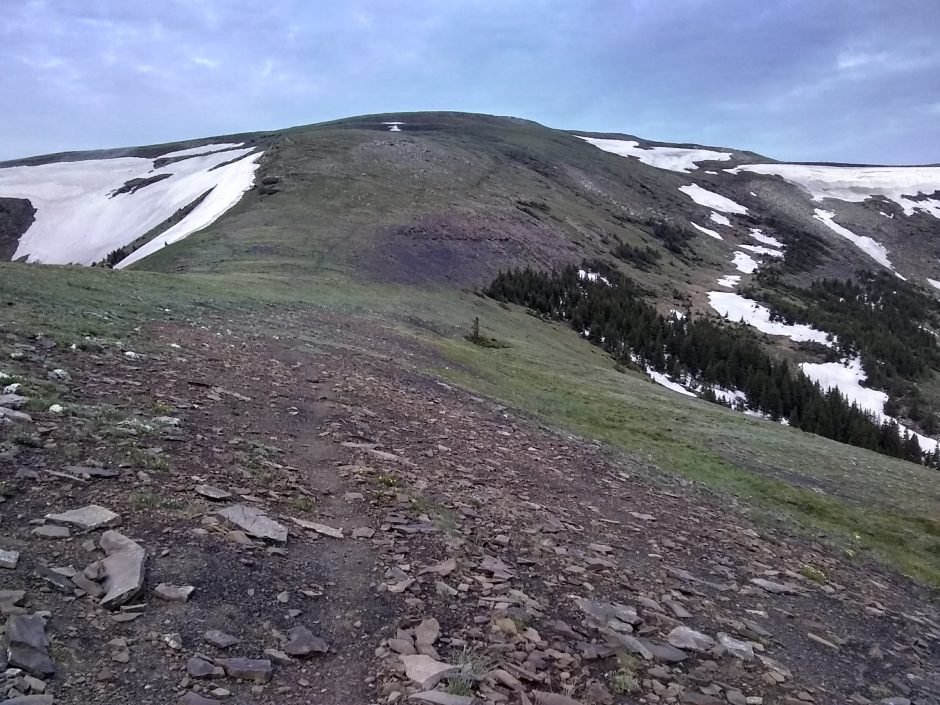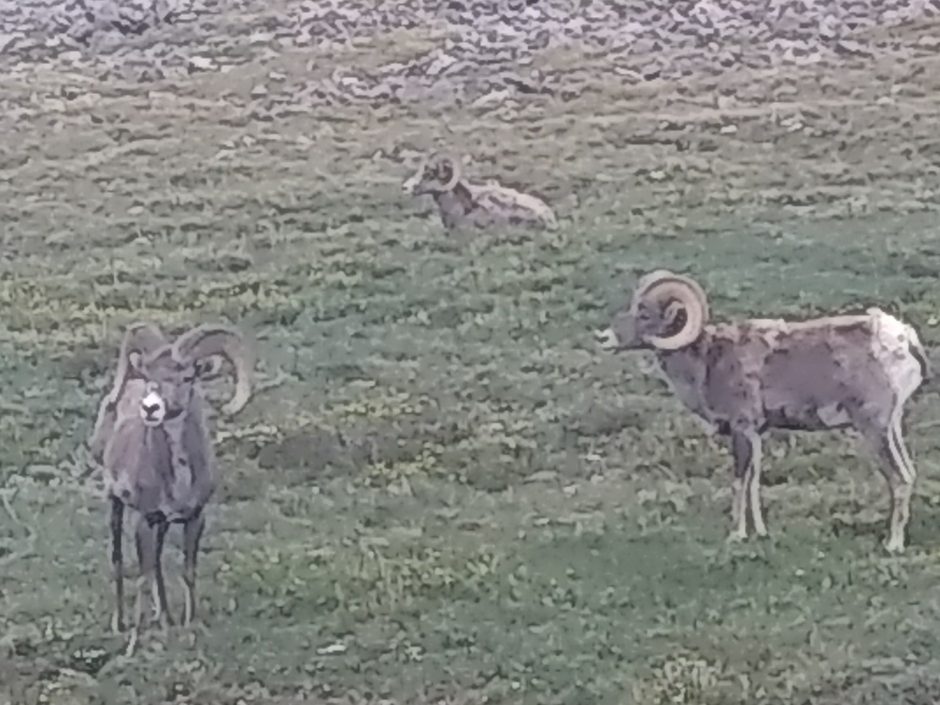 The route goes up high on a ridge, with no tree cover for some miles.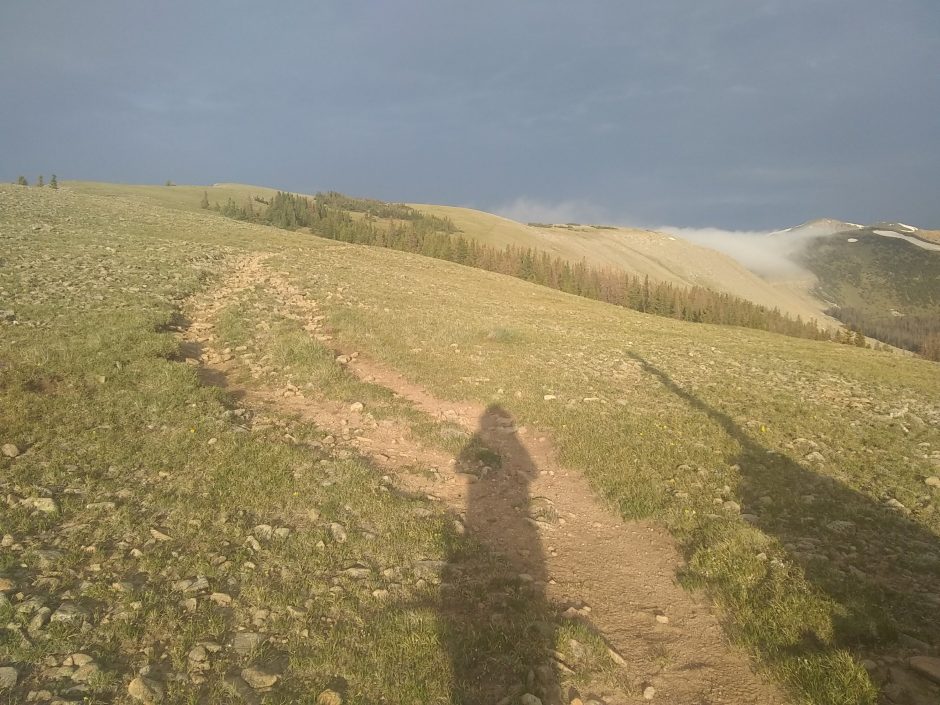 Chimayosos Peak is the first of many mountaintops to be passed today.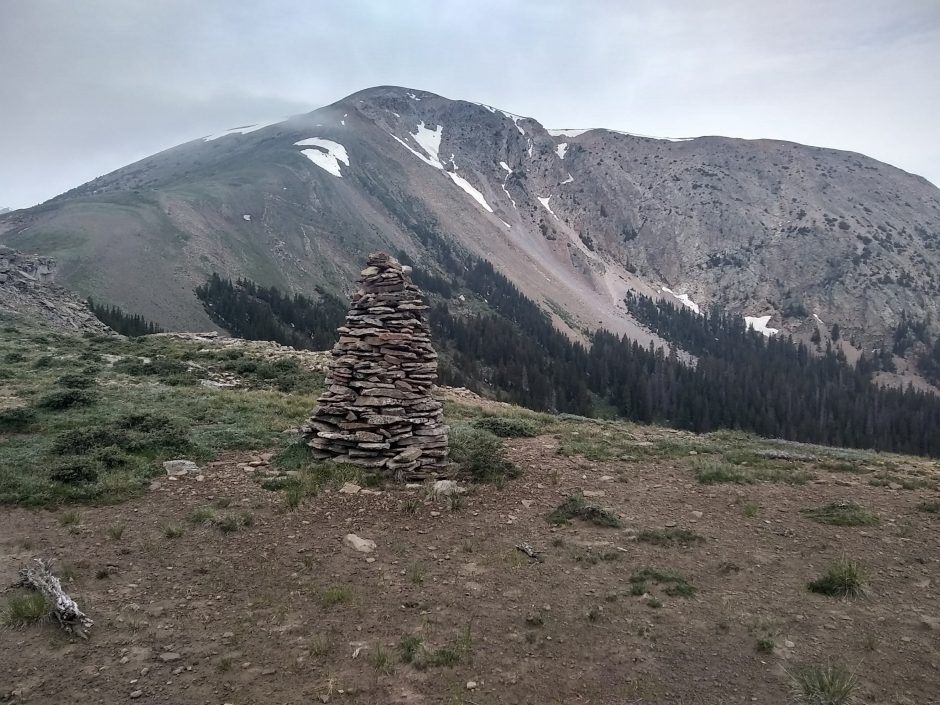 Two of the three Truchas Peaks come closer into view.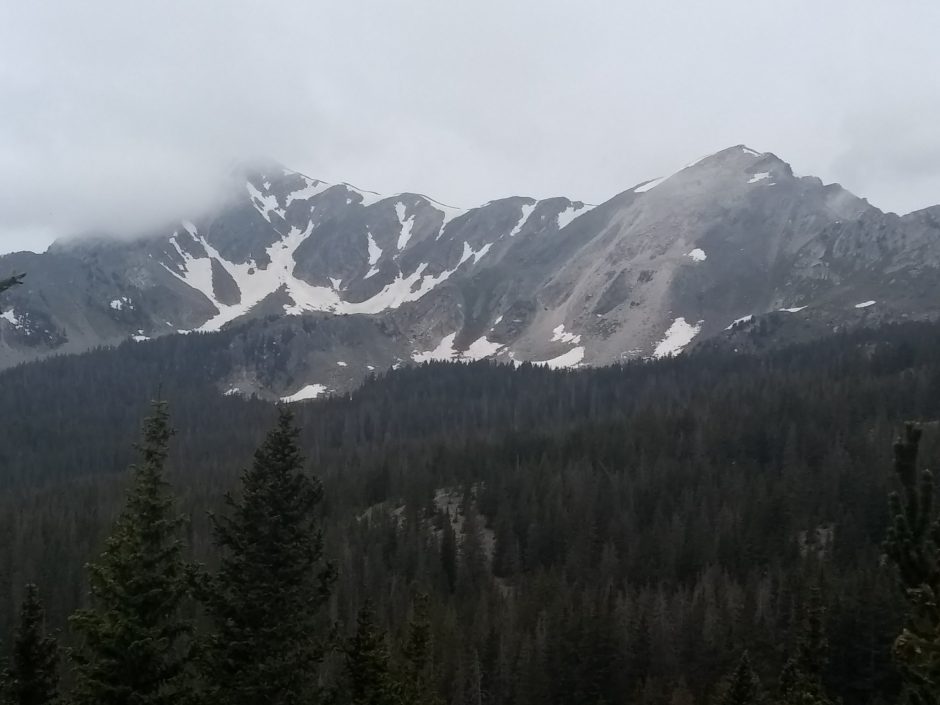 Truchas Lakes is at the base of Middle Truchas Peak, partially hidden by cloud.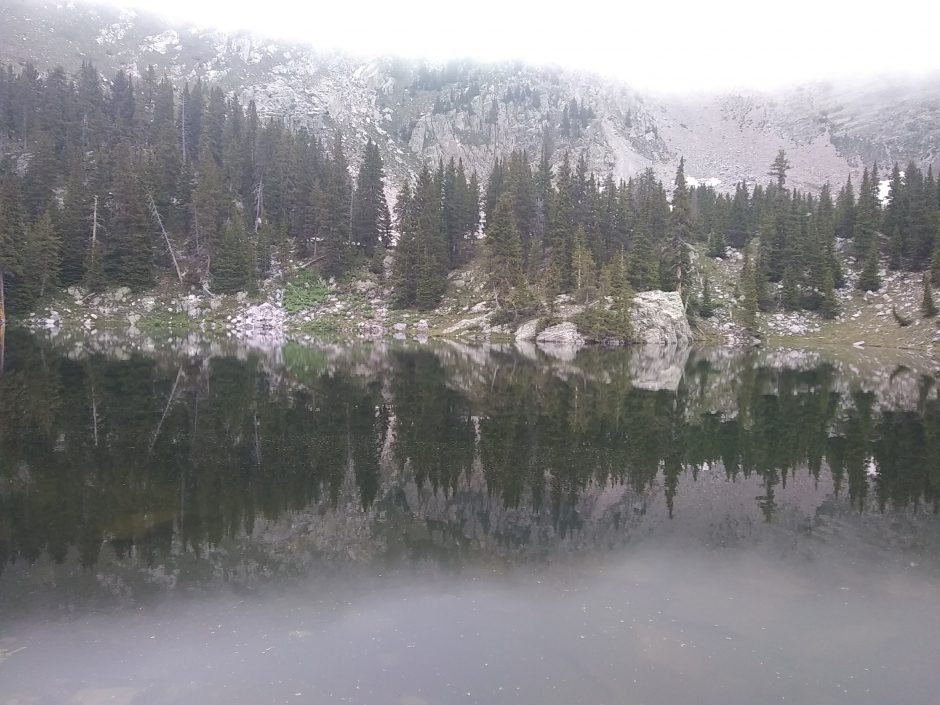 Snow hides the trail when a few trees provide shade. Be careful not to follow game trails instead of the real path.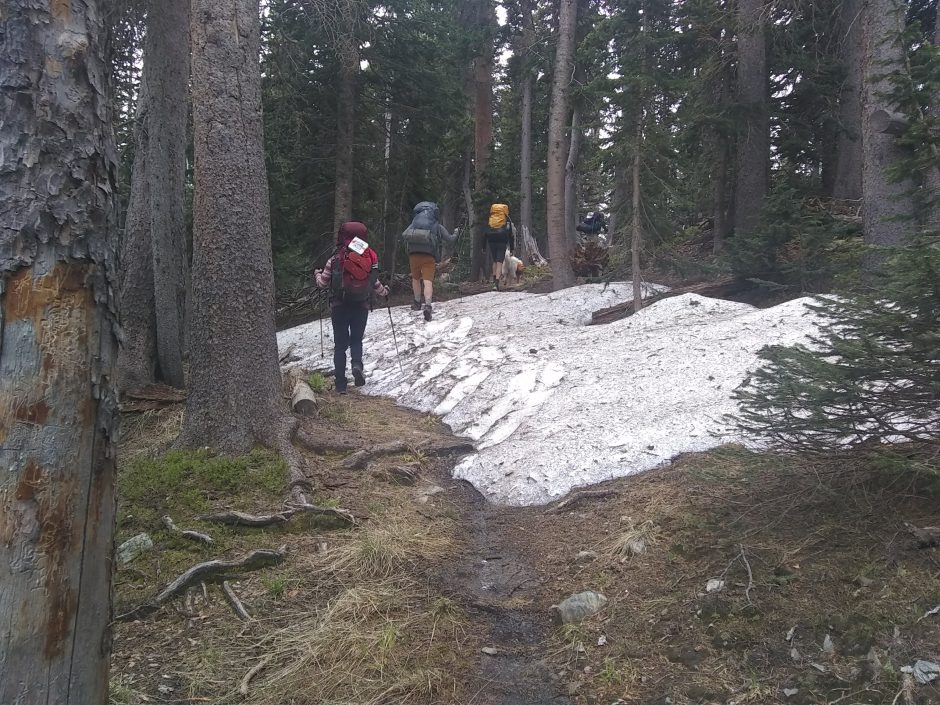 I see over two dozen backpackers out on this July 4 weekend, the most I ever saw in a New Mexico hiking area.
Thunder starts at the climb up to Trailriders Wall, a high ridge with normally fine views. Today rain starts just as I gain the ridge. These kite-flyers decide to delay their flight until after precipitation.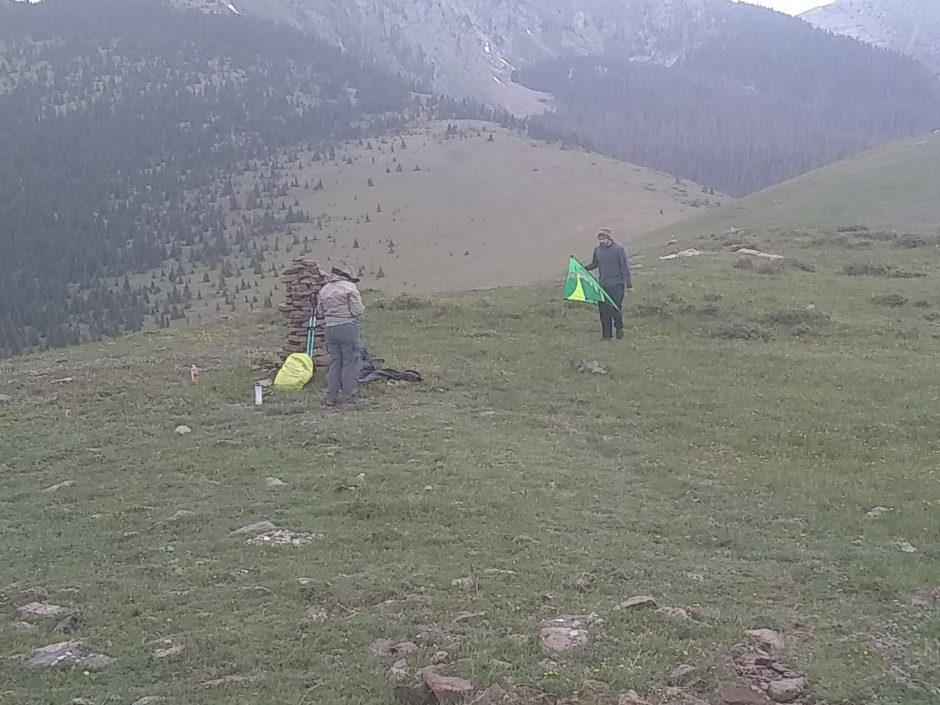 Rain continues until just as I step off the Wall.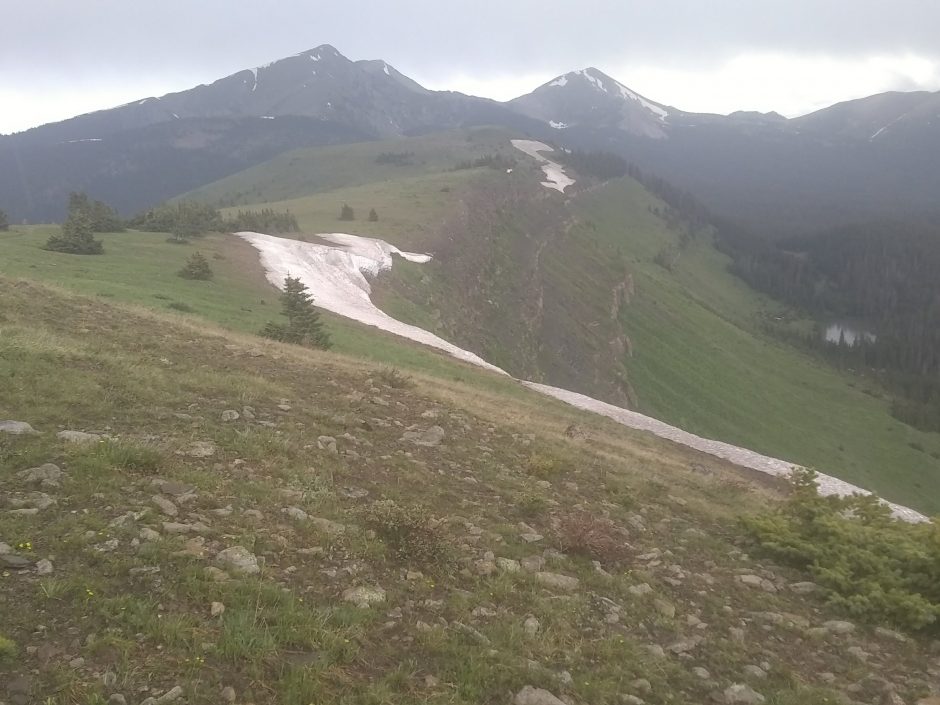 More snow remains on the Wall, then down to Pecos Baldy Lake.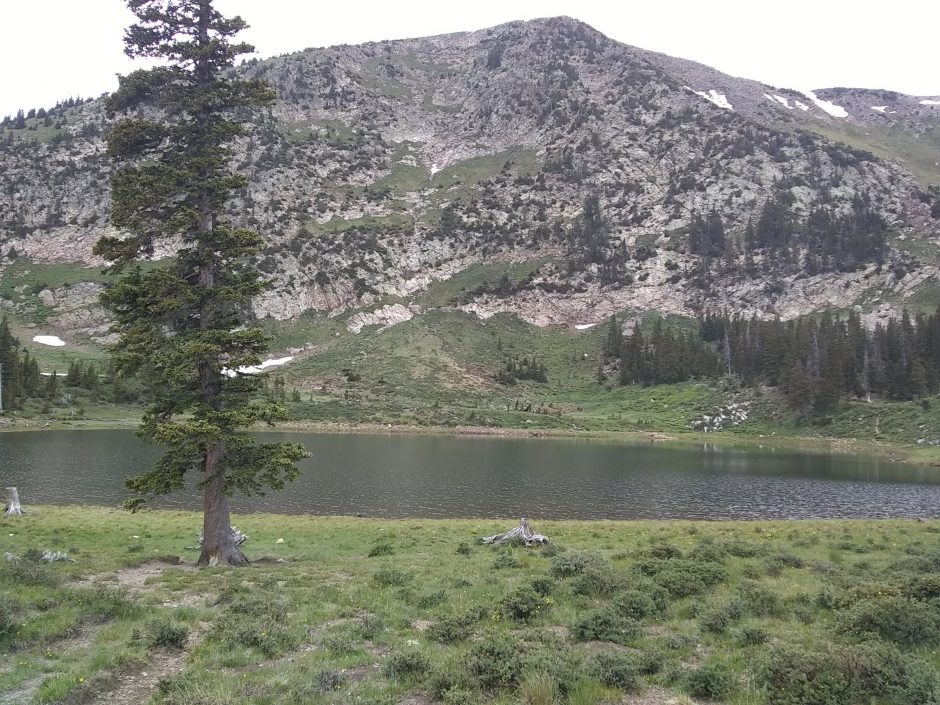 Down Jacks Creek Trail, Cave Creek Trail, to rejoin Skyline Trail at lower altitude and much rain, Stewart Lake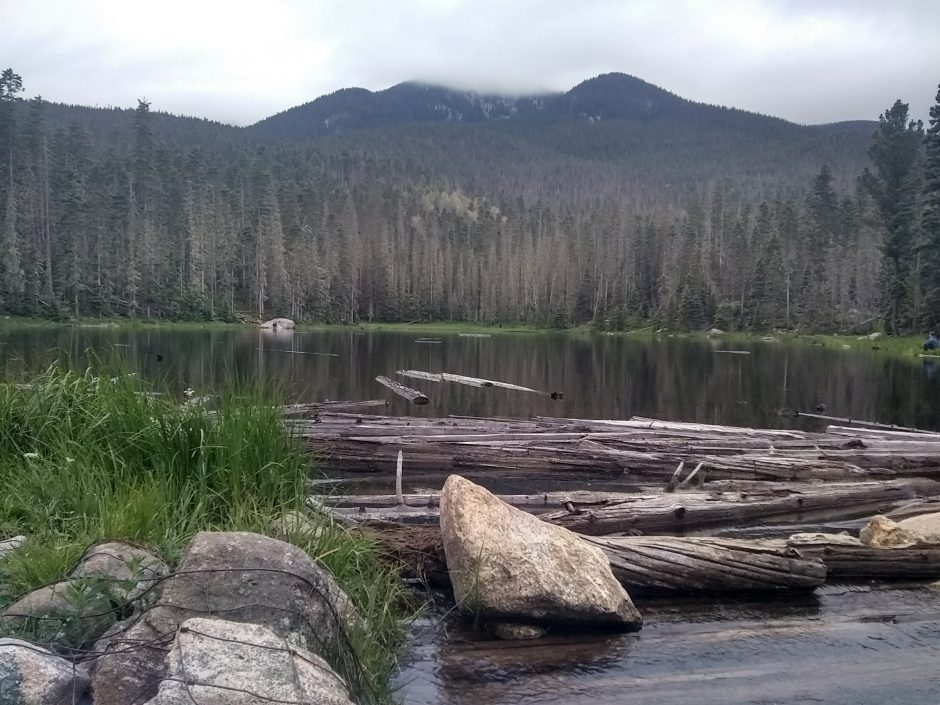 The route joins Winsor Trail. Let me skip ahead to a plaque about this name, placed outside the wilderness boundary, since signs are minimized within wilderness.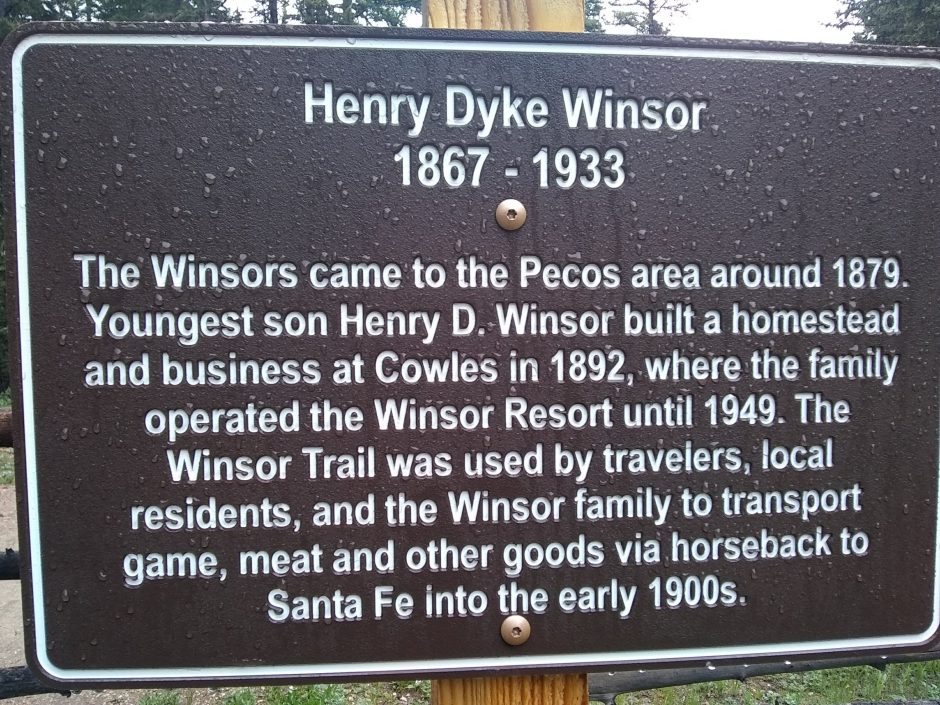 Spirit Lake shows itself late in the evening, with raindrops.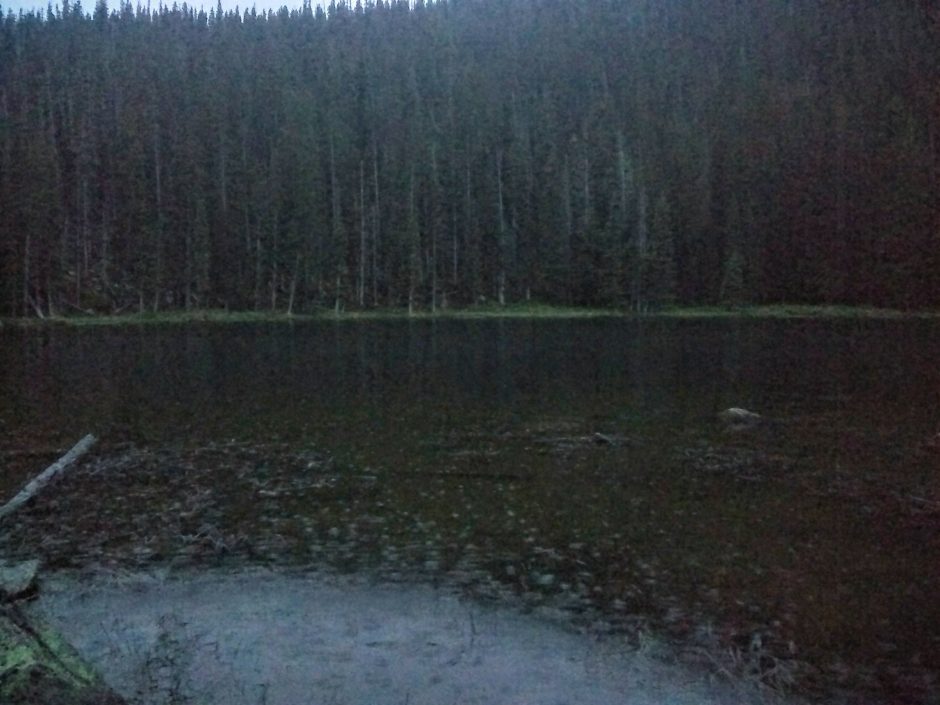 My tent goes up in the rain, very late evening, when two hikers pass the other way with headlamps, heading for Spirit Lake.
I have hiked the Pecos several times in the past, alone and with brother and son, but before this trip had not gone further north than Truchas Lakes. Many places today are old friends with treasured memories– Pecos Baldy, Truchas, Jacks Creek, and especially Trailriders Wall.