NNML 2019 Day 28, July 7, Sunday
Start just past Spirit Lake, mile (sec9mile44)
End Santa Fe plaza, (sec9mile66)
Miles walked: 22
Tent moth were attacking aspens on a section of this trail, with the trees not leafing out at all in July. Whole mountainsides of trees were bare.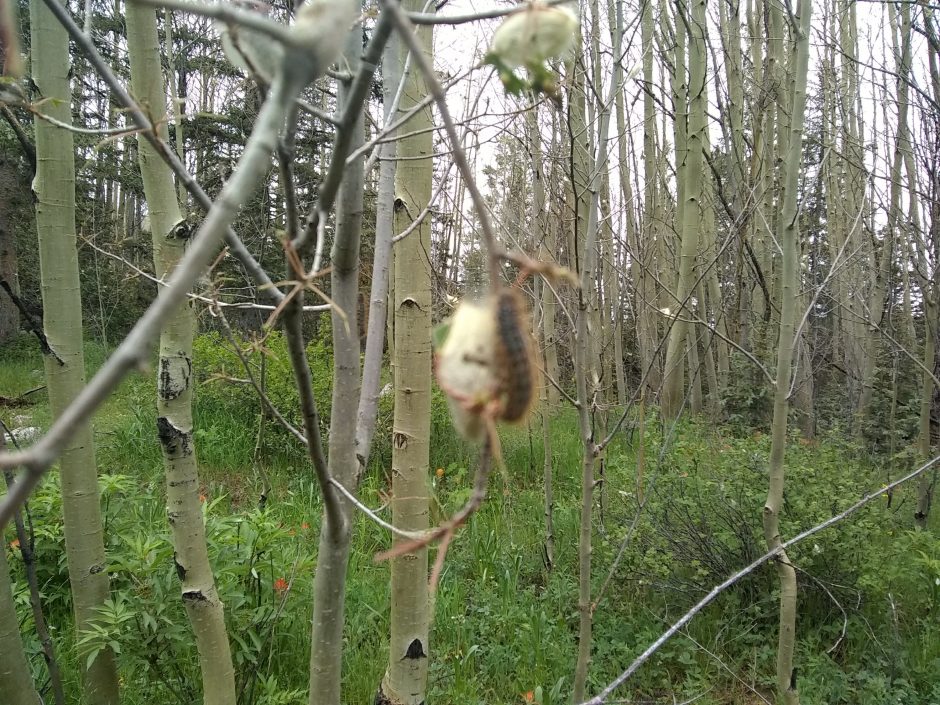 Out of the Pecos Wilderness, the Winsor Trail continues for many more miles. This next section is maintained by a mountain bike club, and today I saw dozens of bikes on the trail.
The USFS has a new restriction for trails I had not seen before.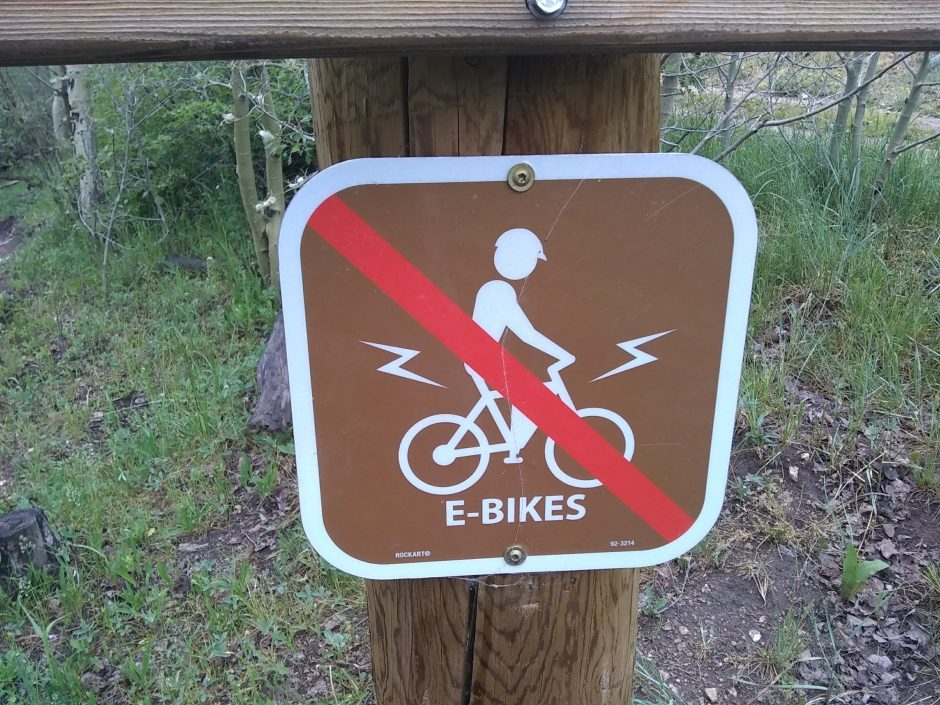 The trail here also had a type of cattle guard I had not seen before, easy for bikes to roll over.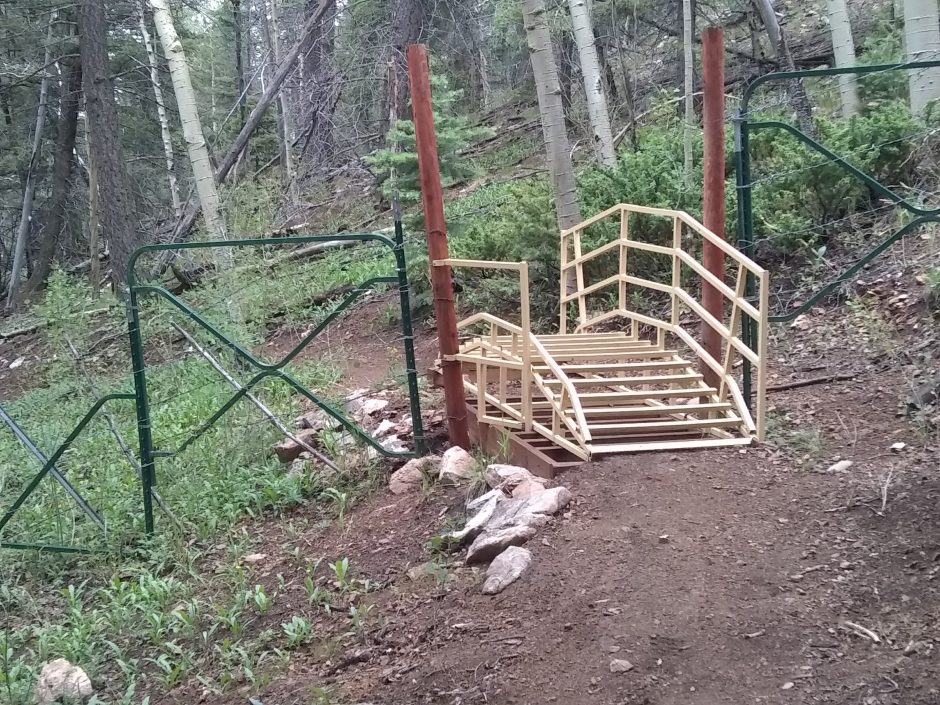 Can dogs walk over this thing easily? I did not see any to try. The trail here was getting that V-groove characteristic of heavy mountain bike use, uncomfortable for hikers and tricky for trail maintainers to fix.
The route diverts off Winsor before it ends, onto Saddleback Trail along ridge lines, where one can first see Santa Fe from the heights.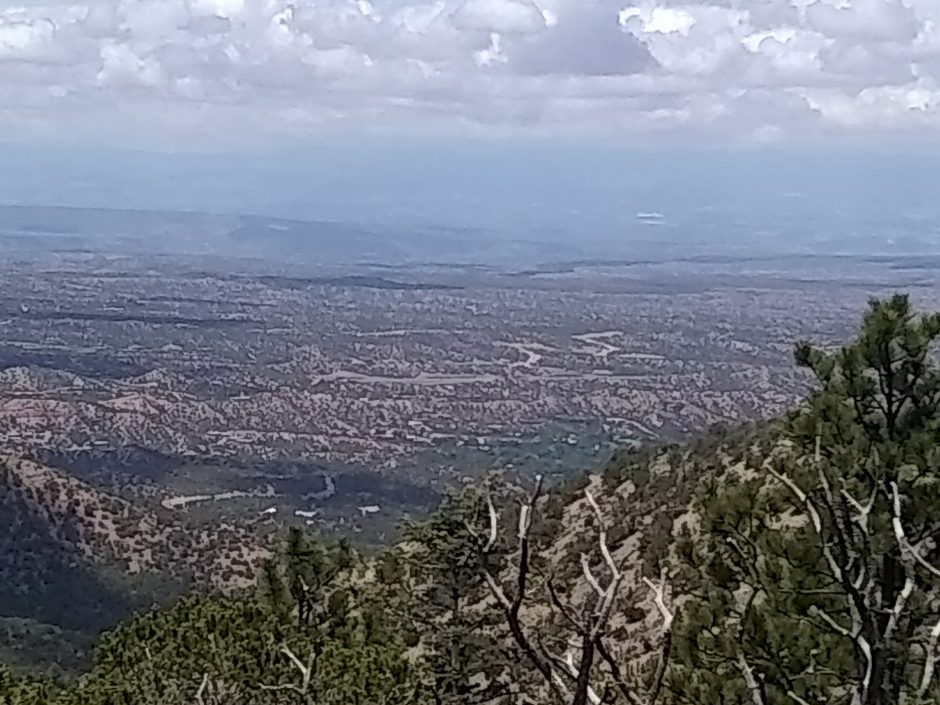 The route passes into the Little Tesuque Open Space trail system owned by the county, with lots of short steep switchbacks that could be fun for bikes.
This trail system merges into the Dale Ball trails, not so steep, more fun for hikers.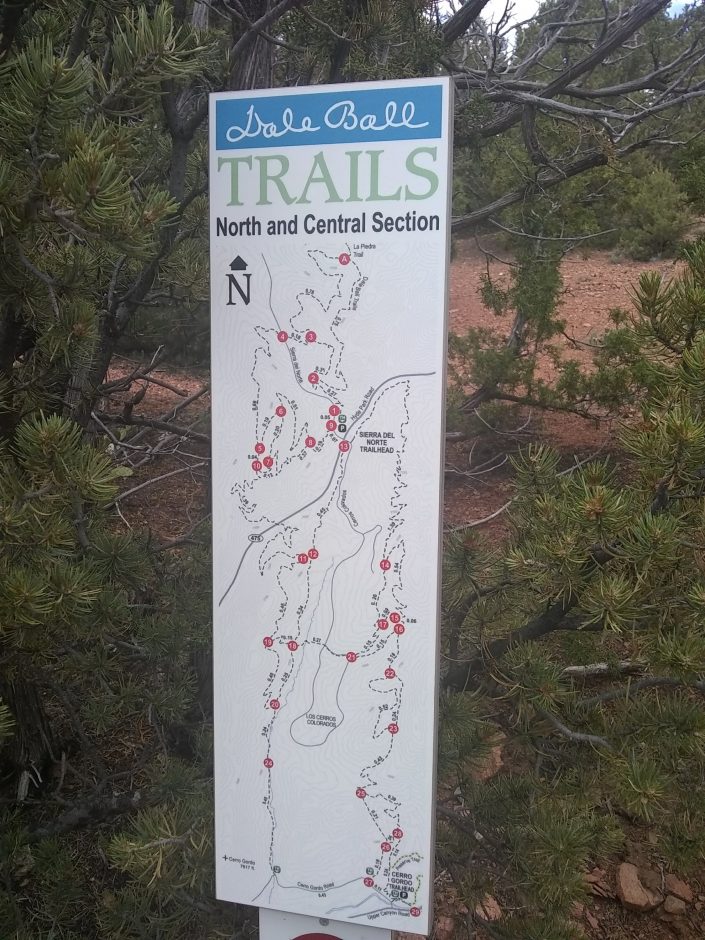 Both trail systems were heavily used this Fourth of July weekend. Although close to trails end, I stopped to chat a good long time with Terry and Mark, who had found a pleasant shady spot for a rest break.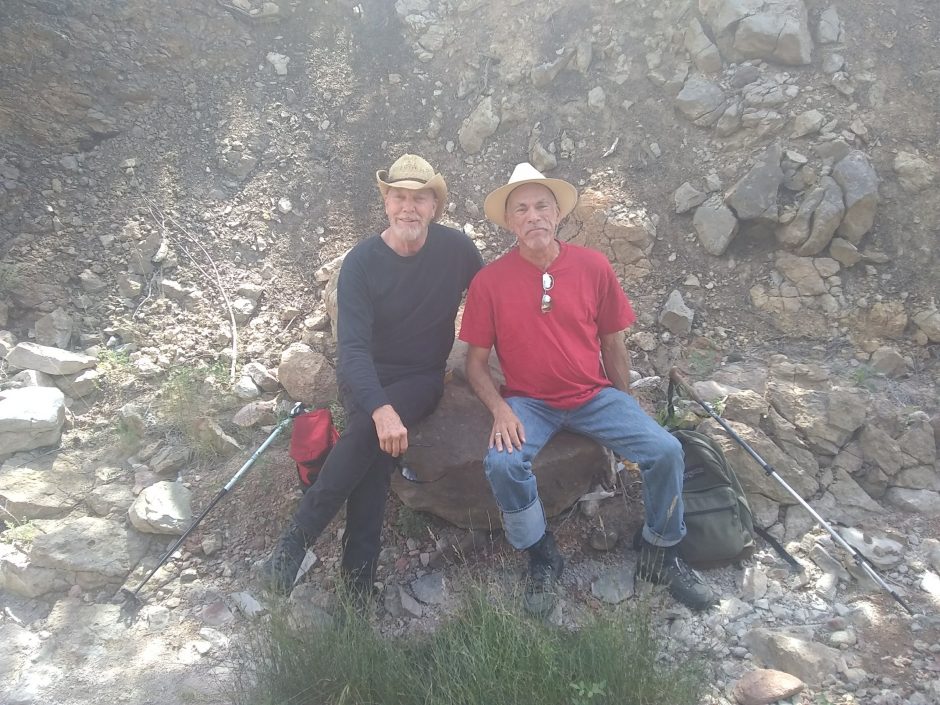 Gonzalez Road has adobe architecture details and landscaping I need to go back and study more. The River Park along Alameda is longer than I remember– must have not gone all the way on them before.
The best way to celebrate a northern New Mexico trip is an enchilada plate with red and green chile, and sopapilla, from a little place just off the plaza, with outdoor seating.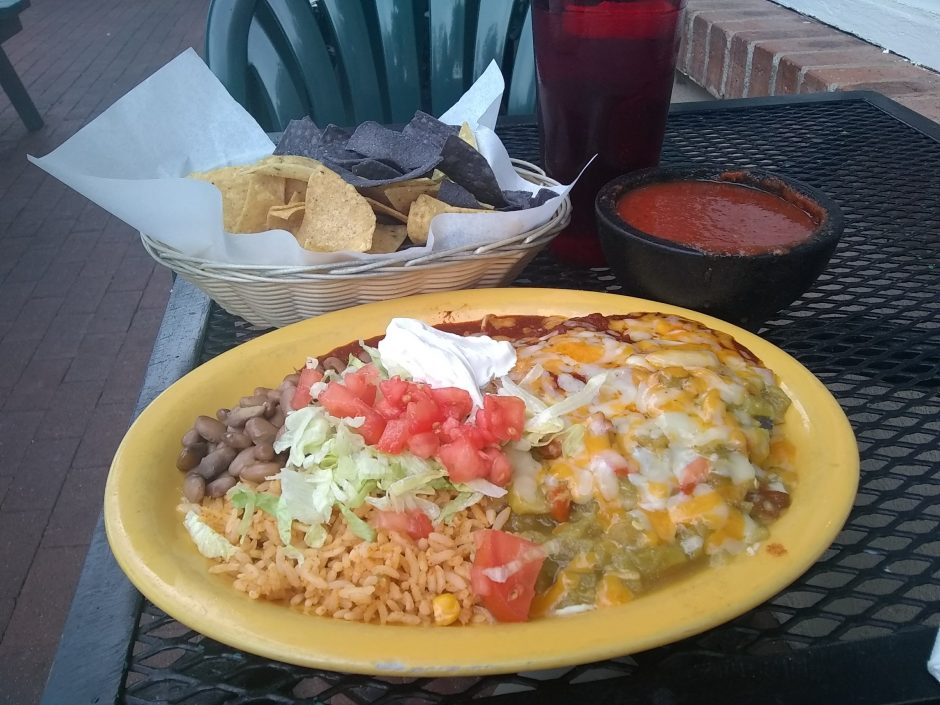 Santa Fe has a tradition of trail's end, from the El Camino Real de Tierra Adentro that went from Mexico City to Santa Fe (or earlier, San Juan Pueblo). At one point in time, the conduta, or wagon trains departed north every three years, the journey lasting six months. Later the Santa Fe Trail went from Franklin, Missouri to this city, starting in 1821 until the coming of the railroad. Today is my own trail end, and I take the Railrunner train to Albuquerque, and later points south.