NNML 2019 Day 23, July 2, Tuesday
Start on trail up to Baldy, (sec6mile51)
End town of Eagle Nest, mile 375 (sec6mile66)
Miles walked: 15
Continuing to climb, Baldy Mountain becomes visible, at a stately height of 12.4k.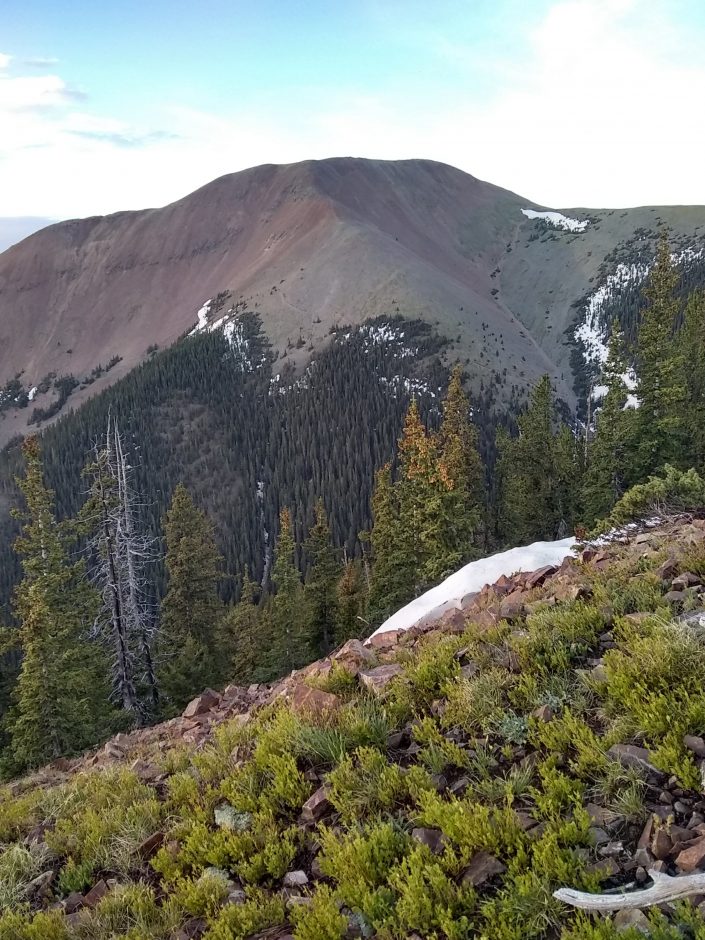 Down below, at my destination of Eagle Nest, the town and lake have a blanket of clouds.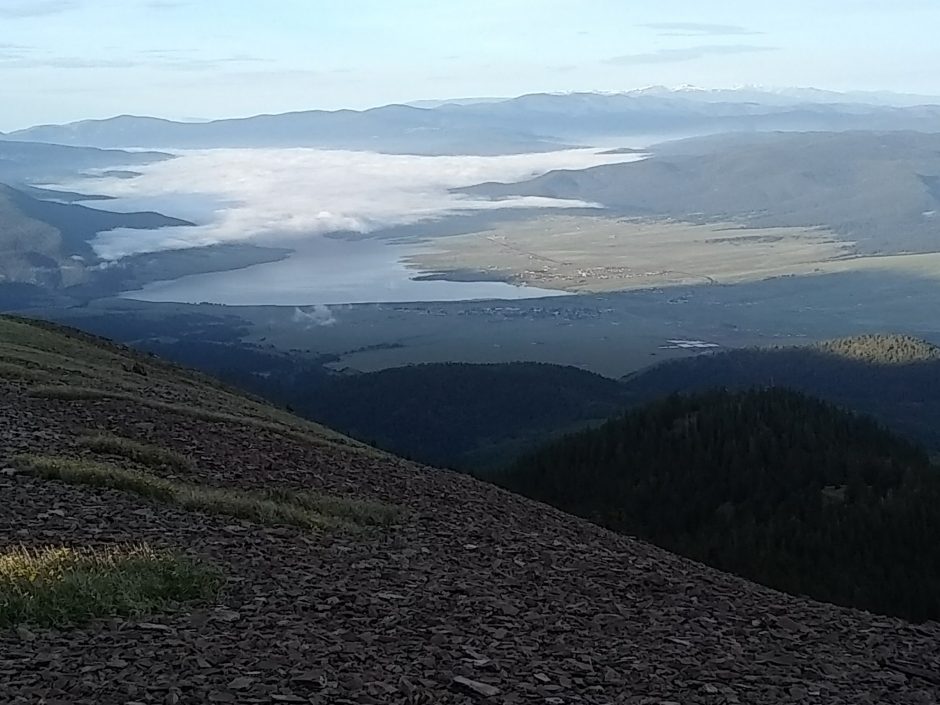 As the sun rises, I play with shadows.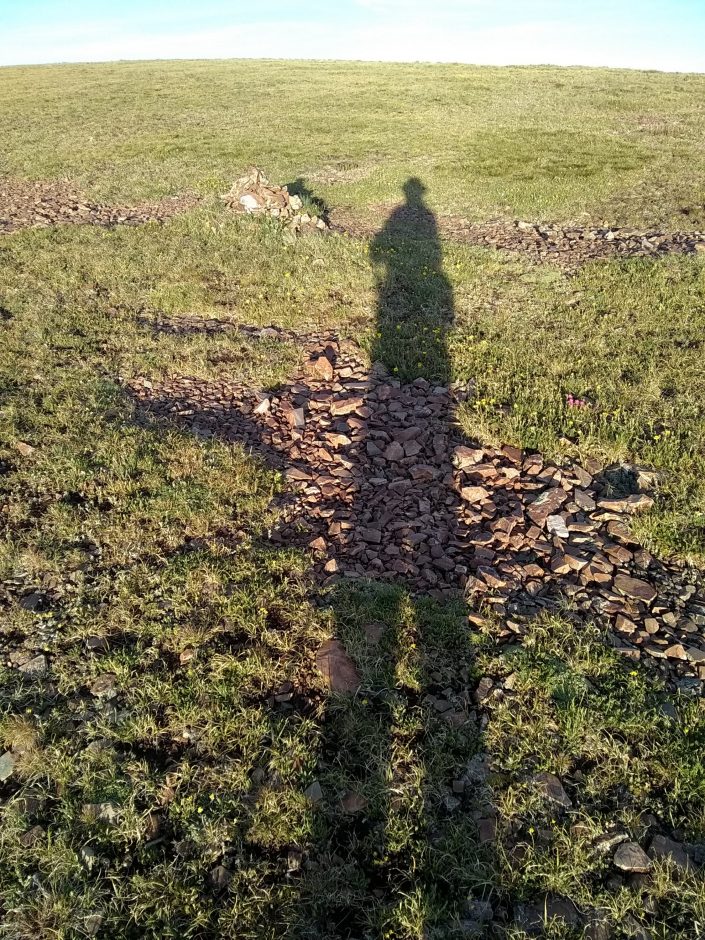 At the beginning of the final ascent to Baldy, remains of a cabin and mine are found. Are these original or a recreation?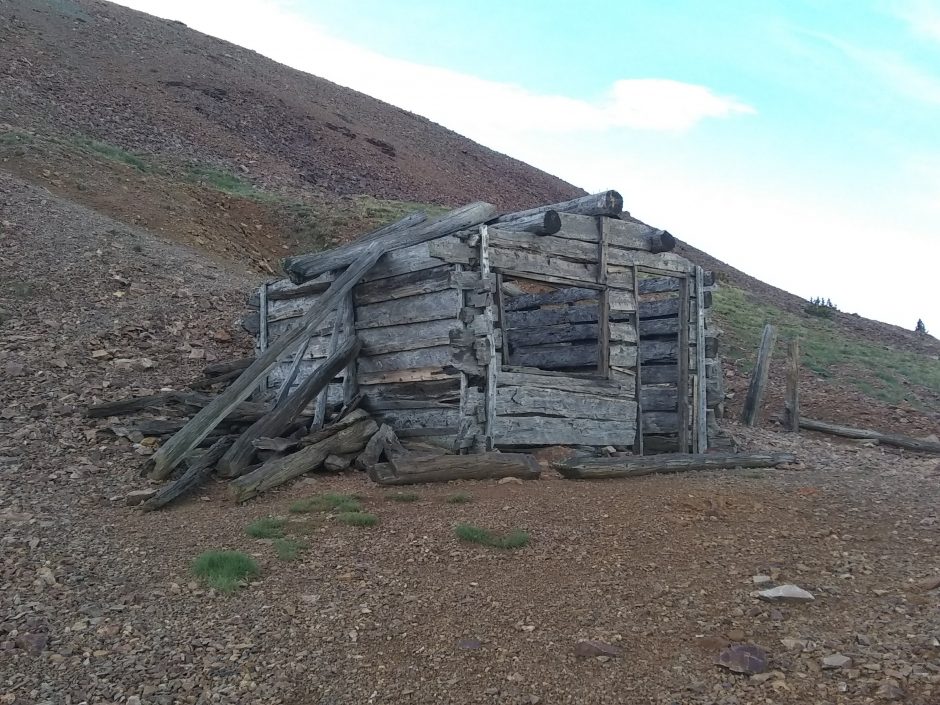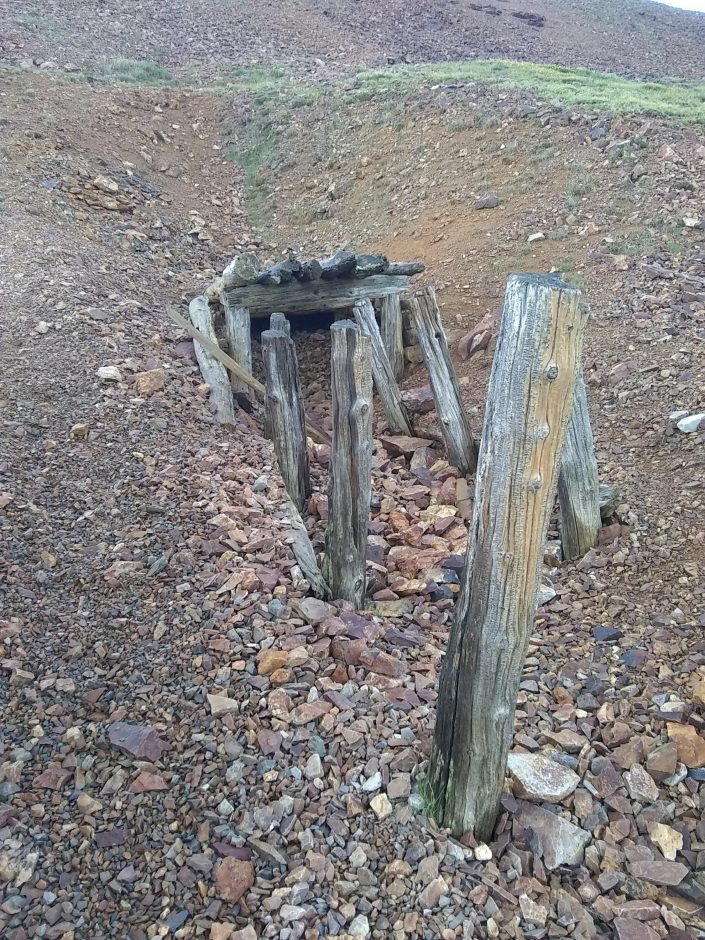 Jumping ahead, here is a historical marker in town that gives info about the mine at Baldy.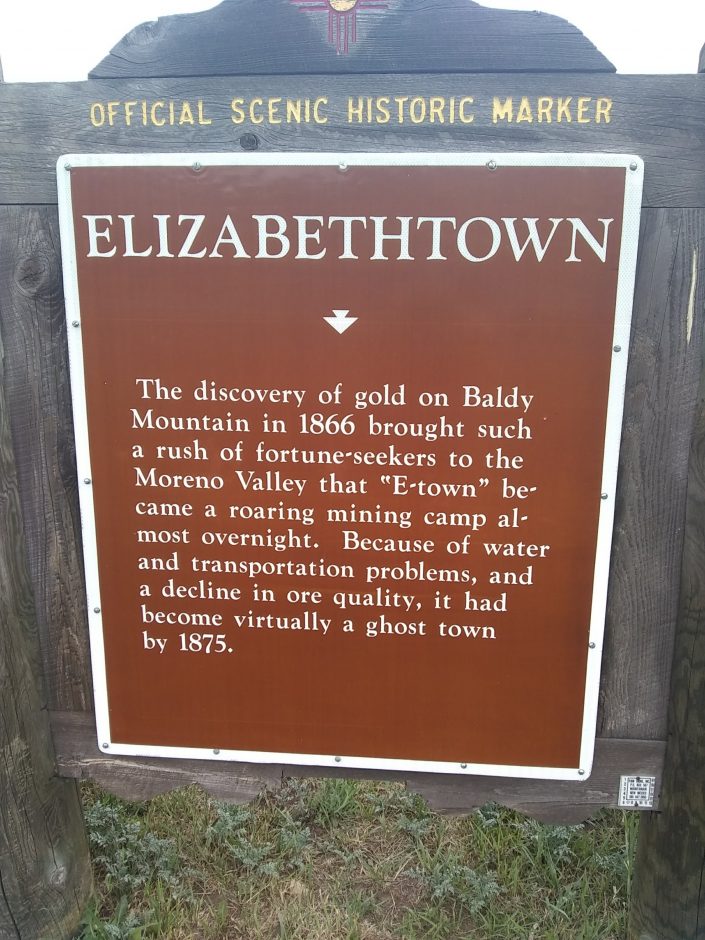 Wind picks up, and I skip the final summit to Baldy, taking the Baldy Bypass route. On the way back to the main route is a creek with unused trail, but an enormous amount of rock work to keep Willow Creek in its banks. What is the story here?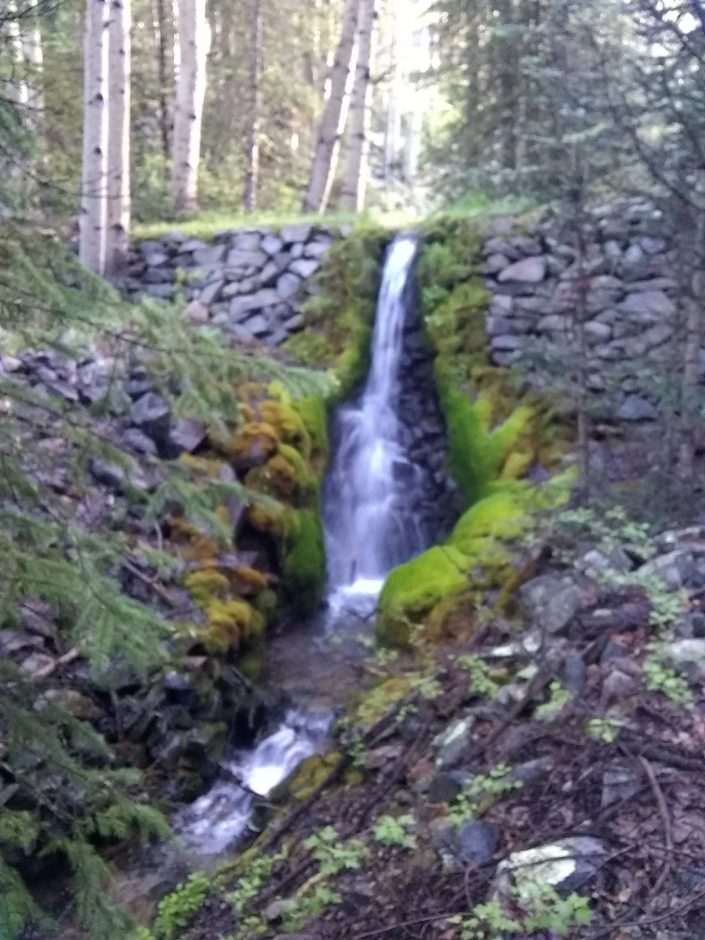 Another mine is on this route.
The route ascending to Touch-Me-Not Mountain begins in cross country across meadow, but soon enters trees closely spaced and with deadfalls, making slow going.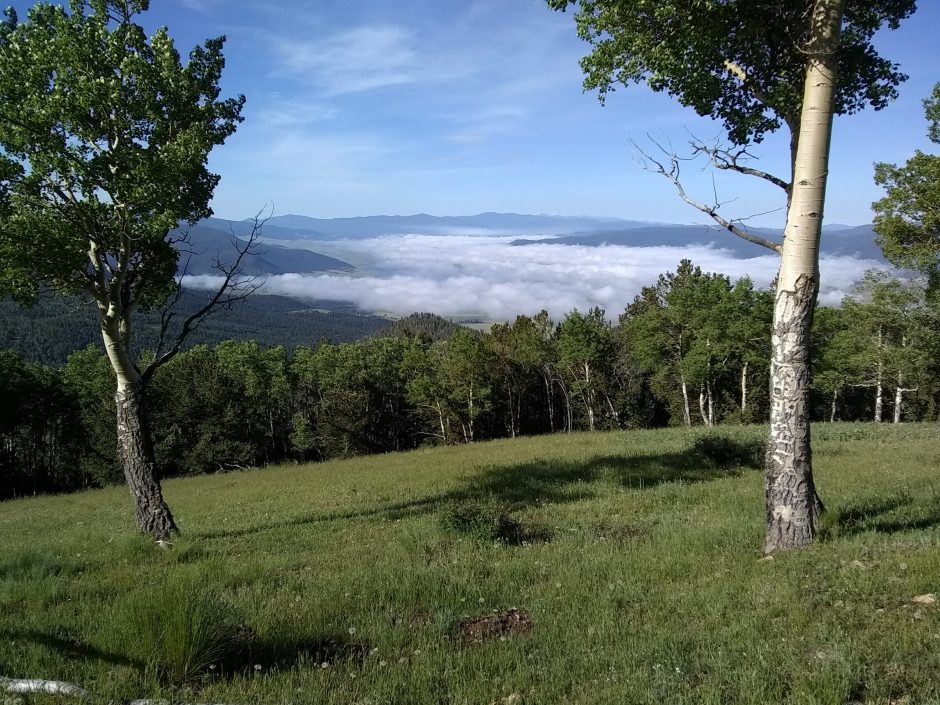 Soon fields of talus, with an occasional cairn, must be traversed.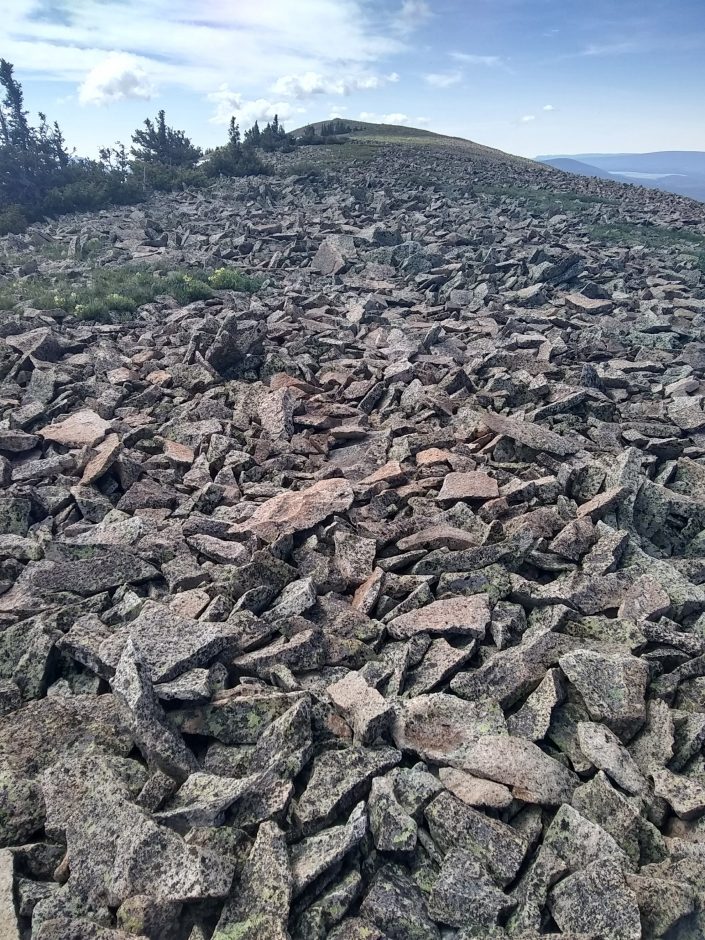 Nearer the summit little islands of alpine vegetation grow among the rocks, delicate mixtures of plants that should not be stepped on, for they take so long to get established.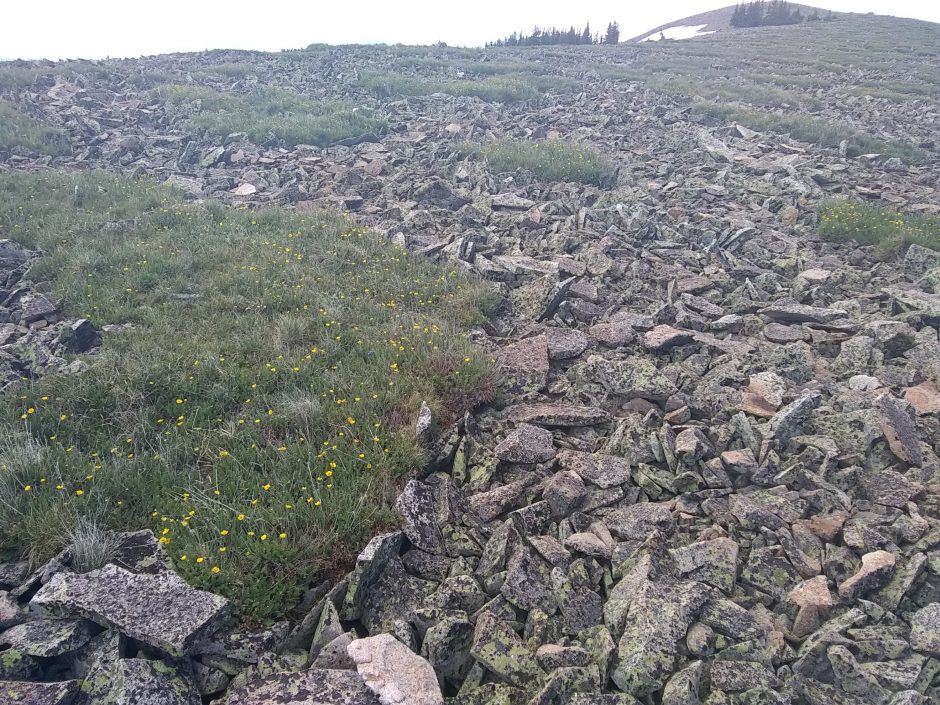 The view from the peak (12k) reaches further than my camera can manage.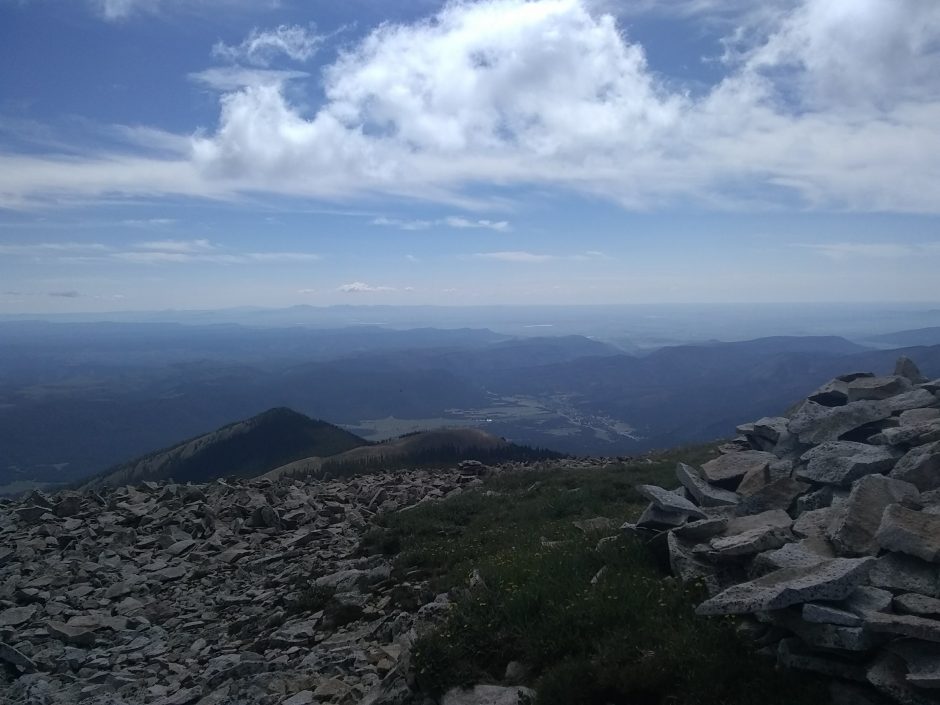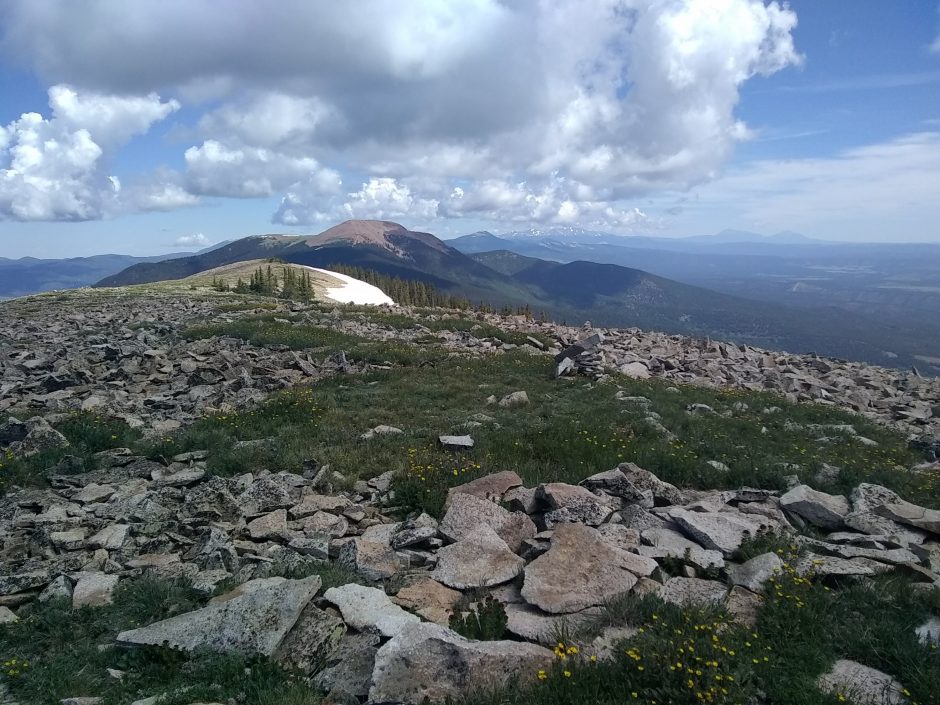 On the way down to town, it tries to rain some more. Sigh. Treated myself to a motel room to dry off and recharge.