NNML 2019 Day 8, June 17, Monday
Start mile 135, near Living Museum Ranch (sec2mile70)
End mile 137 (sec2mile72)
Miles walked: 2
The Living Museum near where I camped seems to be defunct now, and the route should now bypass them. The Ghost Ranch welcome center would not open until 8AM, but hiker Zipperhead was there to give me info on wifi, showers, laundry, meals, and so forth. She would depart later in the morning, with a huge pack.
(No photo at request of hiker.)
After the office opens, I get signed up for a tent site and lunch ticket. More than one meal in the cafeteria would cause me to overeat and feel awful all night, from previous experience in towns. The staff does not allow campers to pick a tent site and set up before 2PM, but I can shower and do laundry and sort out my supplies that were mailed here, and have a snack, all of which greatly improve morale.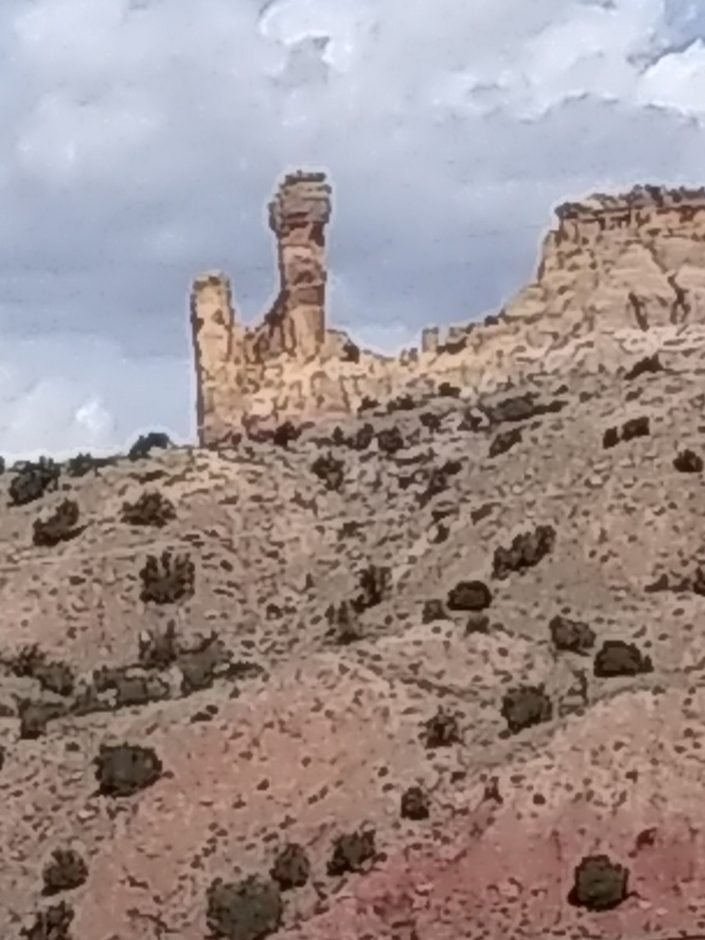 On a walking tour of the history of Ghost Ranch, I learn about its early days in cattle rustling and dude ranching, and Georgia O'Keefe's stay here, and poker games and saucy dalliances.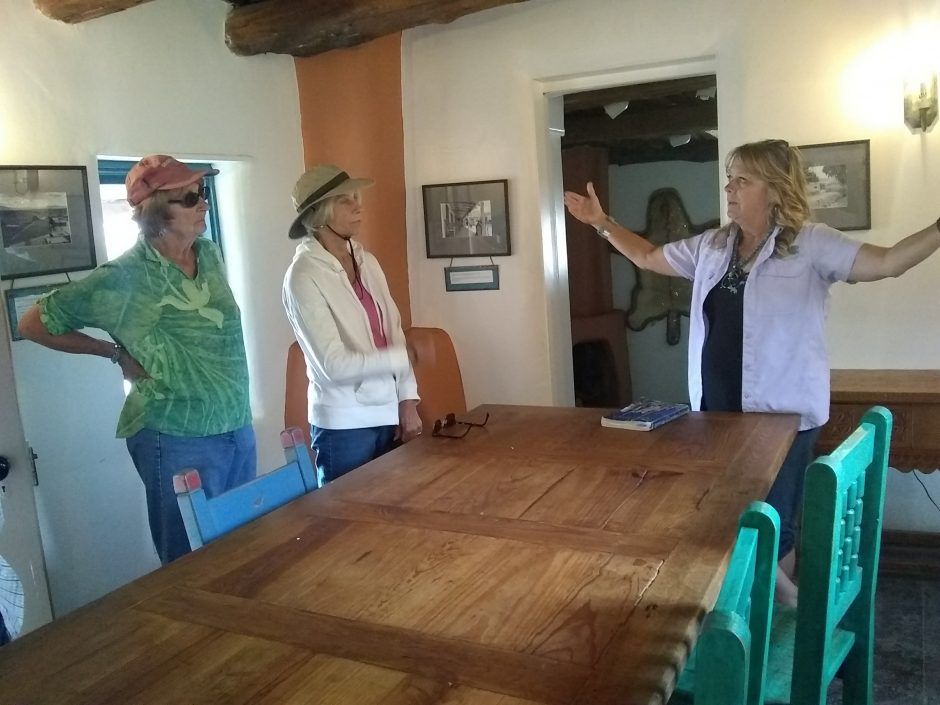 After lunch in the dining haul, I tour the paleontology and cultural museums, quite well done.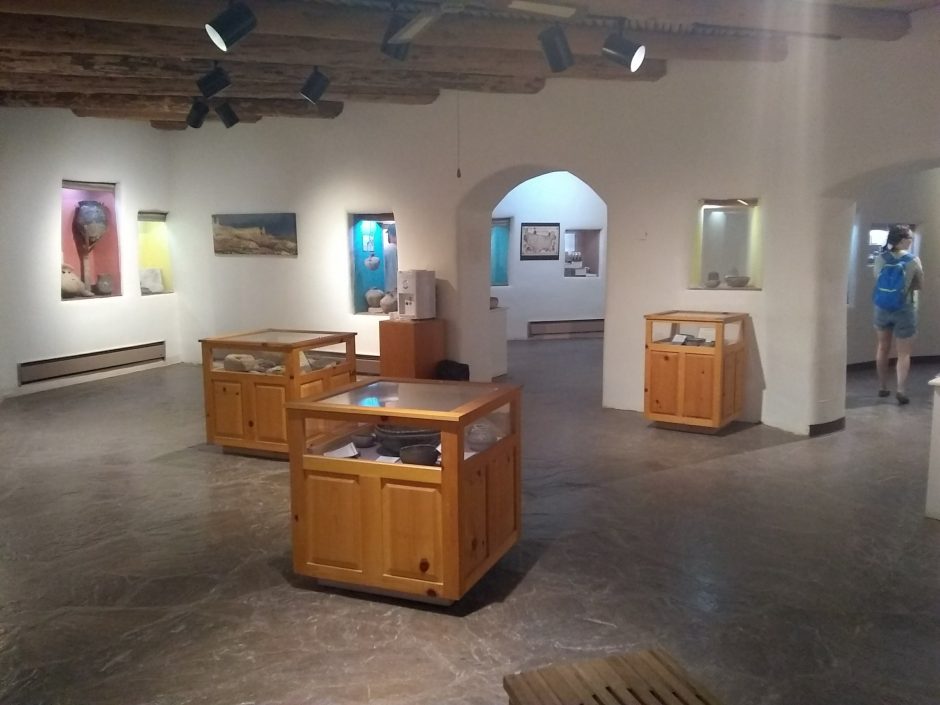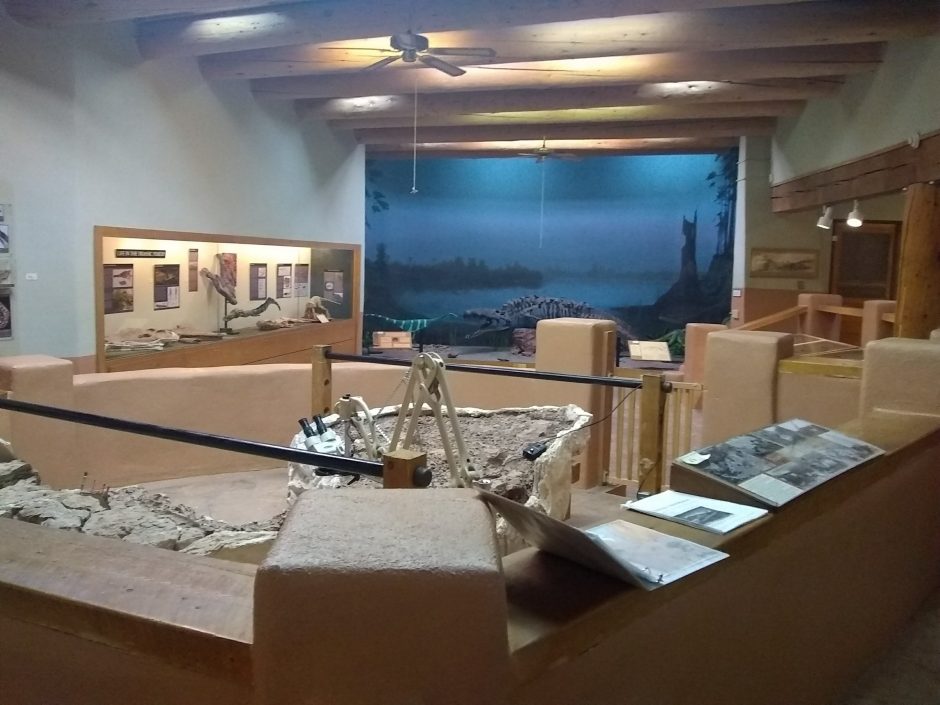 Upon setting up a tent, much of the afternoon is spent in equipment repair. The campground has a common room and kitchen, handy for working while escaping the afternoon rains.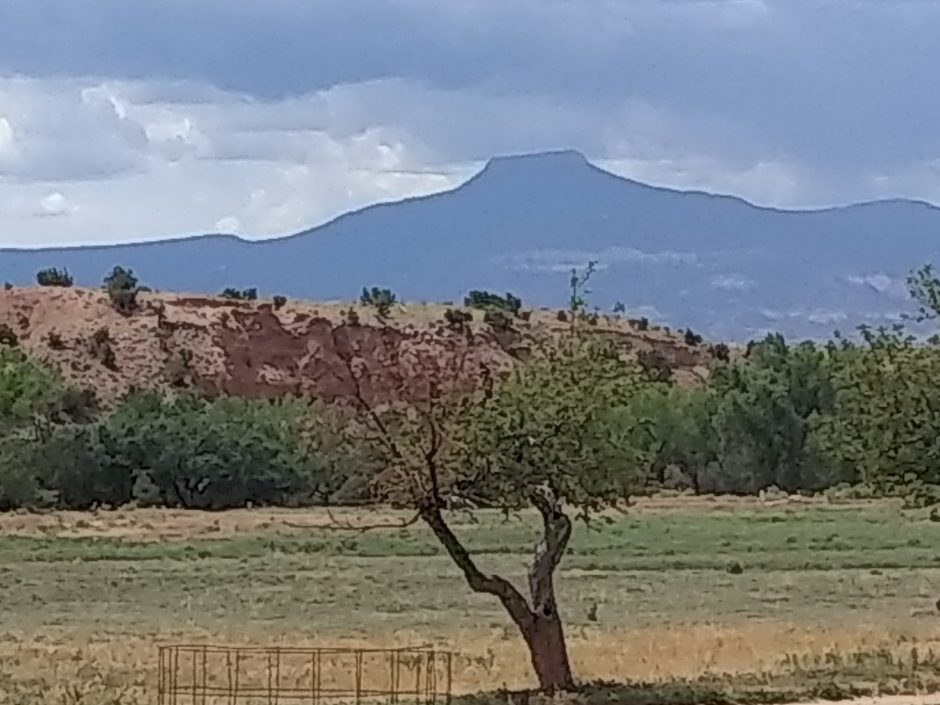 ("Nero" means nearly-zero miles walked in a day.)