NNML 2019 Day 5, June 14, Friday
Start near mile 57, past NM4 crossing
End mile 80, Calaveras Well
Miles walked: 23
Trail 137 comes out to Jemez Falls Campground, and continues on to McCauley Hot Spring, really a warm spring, but still nice.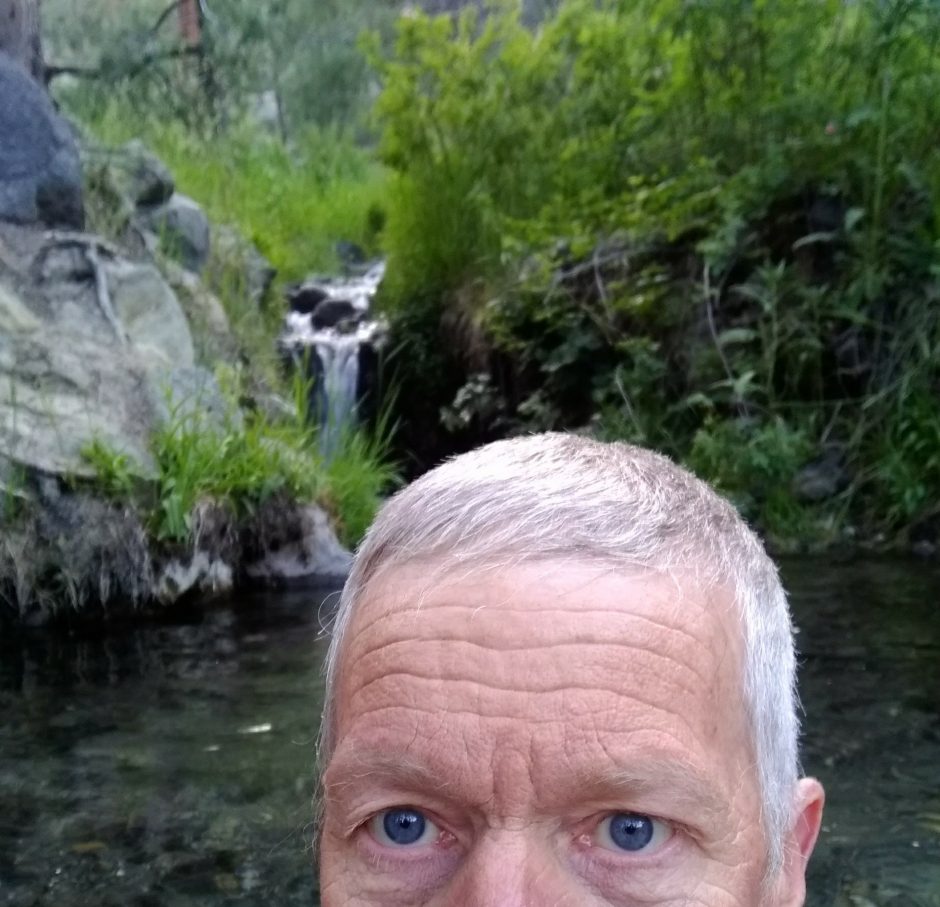 Trail 137 ends at Battleship Rock Campground.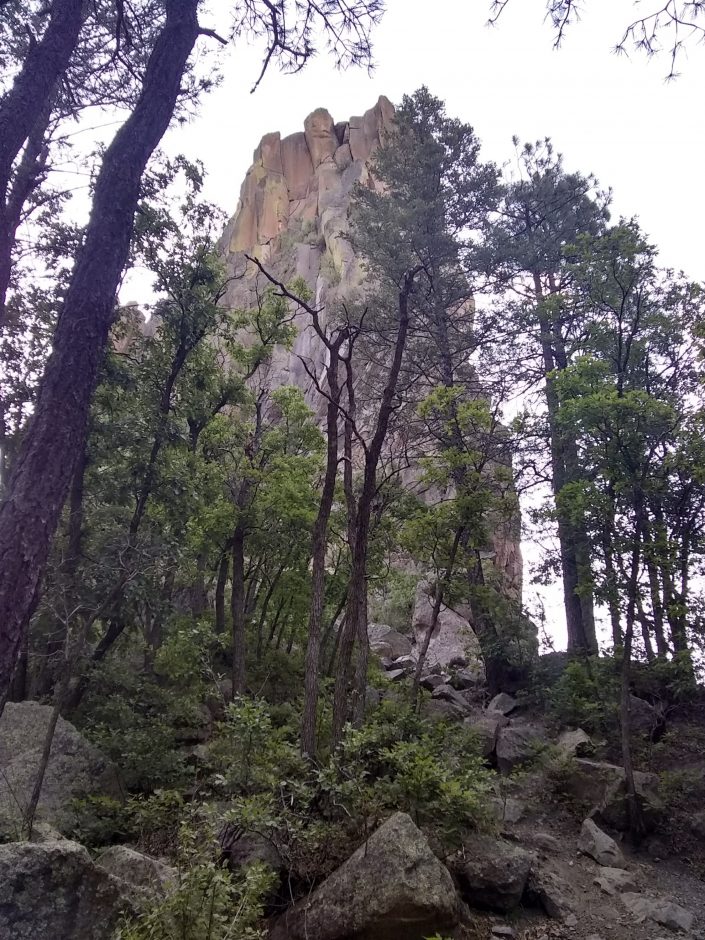 After a couple mile roadwalk on NM4, I get to La Cueva, and a country store where I can resupply and get wifi. No cell signal gets down these deep canyons. Afterwards I road walk some more, and then follow trail along the San Antonio Creek to the San Antonio Hot Springs.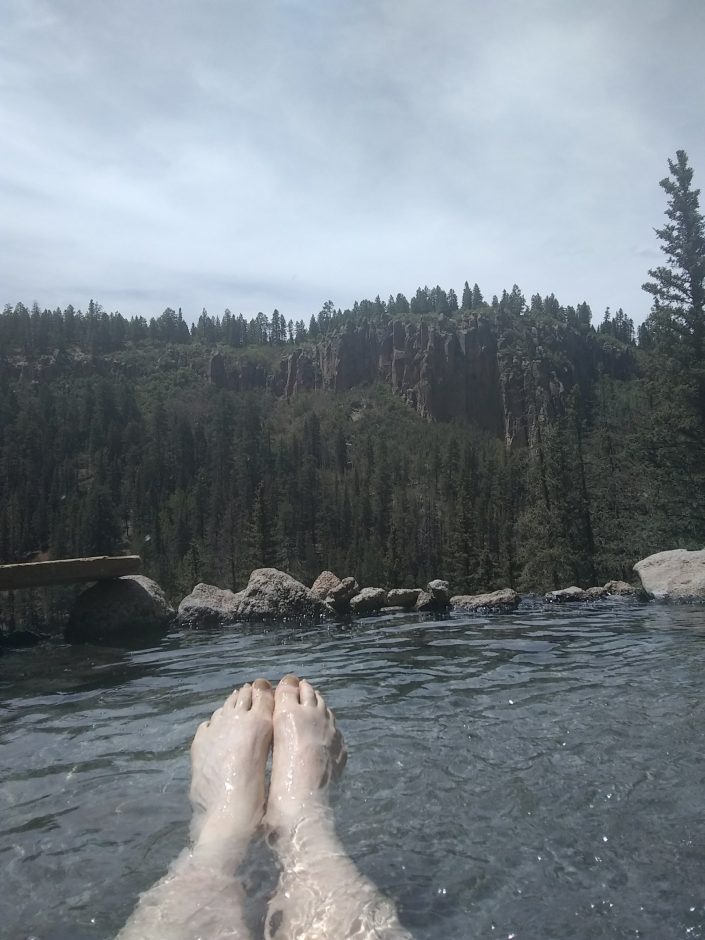 Three other people are at the springs, but no one tries to talk over the sound of falling water.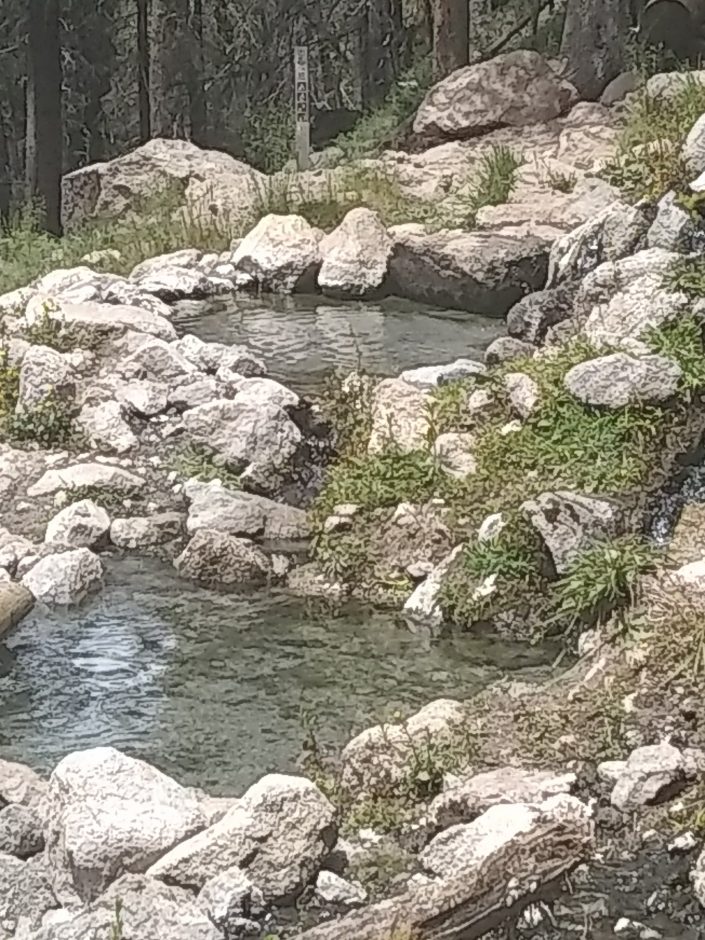 Following the long green valley along the creek, I connect up to another narrow long river valley following the Rio Cebolla, with a lot of cattle grazing.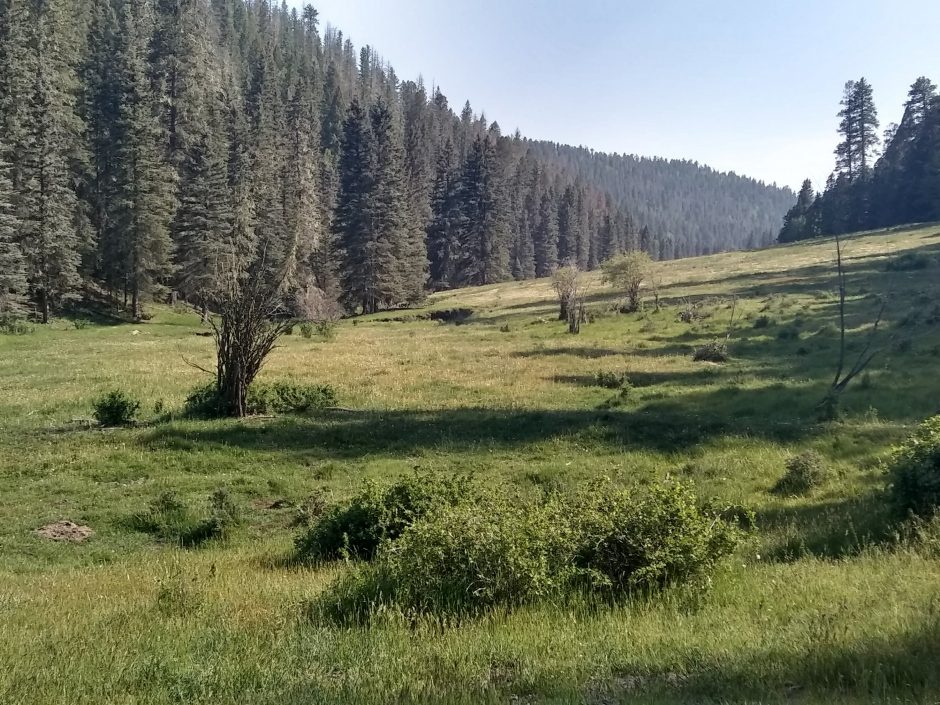 Camp is near Calaveras Well, marked as a dry well, but now a solar pump with full tank.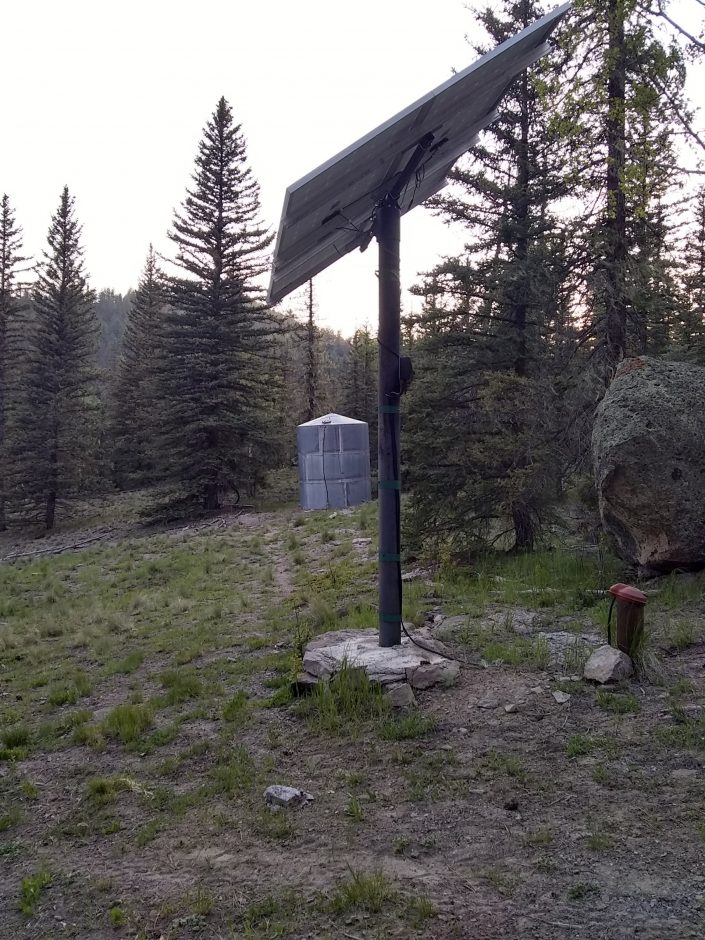 The day has been filled with sweet memories. When the kids were younger, we often went out to the Jemez for hikes or car camping, so Jemez Falls Campground, Battleship Rock, La Cueva, and the hot springs all call to mind family trips.