NNML 2019 Day 10, June 19, Wednesday
Start mile 160 Caño Canyon (sec3mile23)
End mile 183 near Turkey Lake (sec3mile46)
Miles walked: 23
Climbing higher, the oak is replaced by aspen and mixed conifer, and the grass meadows remain.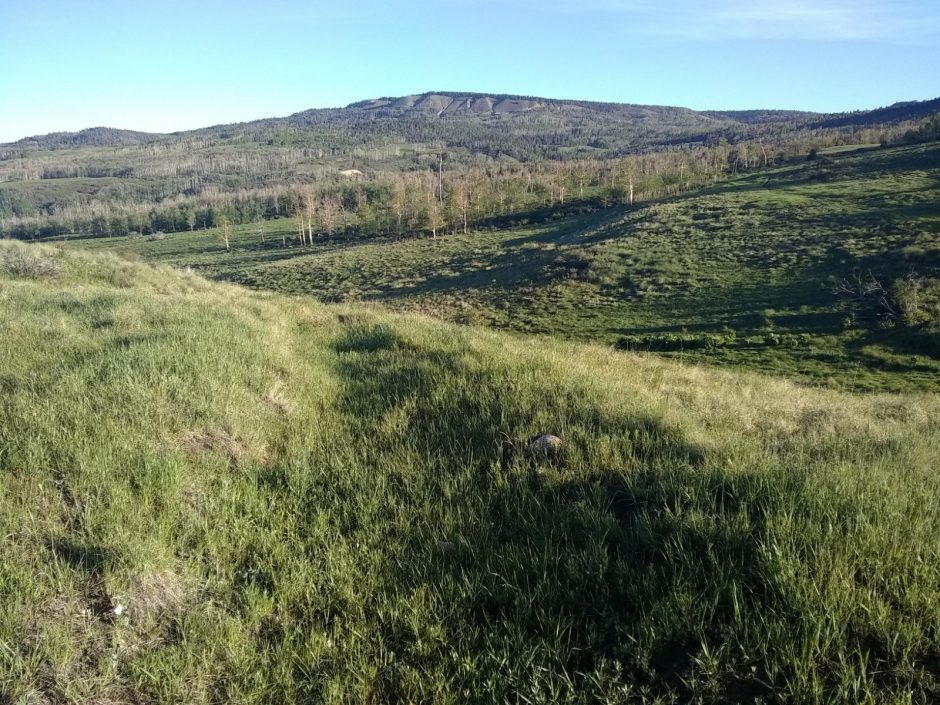 In the distance is the village of Canjillon, and the trail goes by Upper Canjillon Lake.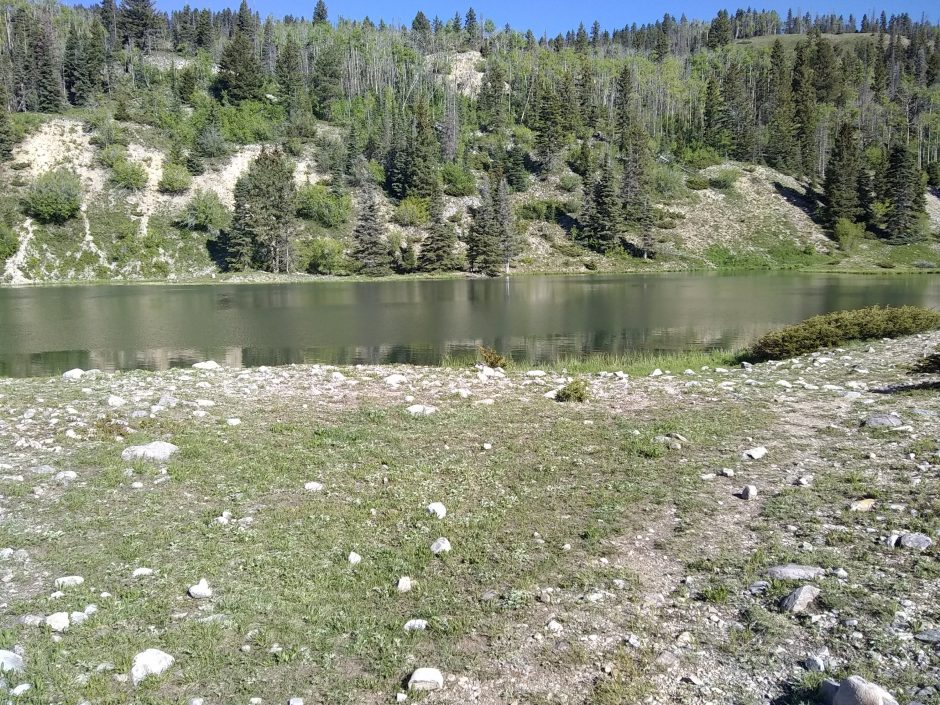 In the shade of trees at 10k elevation some snow remains on the trail, but only for a brief segment.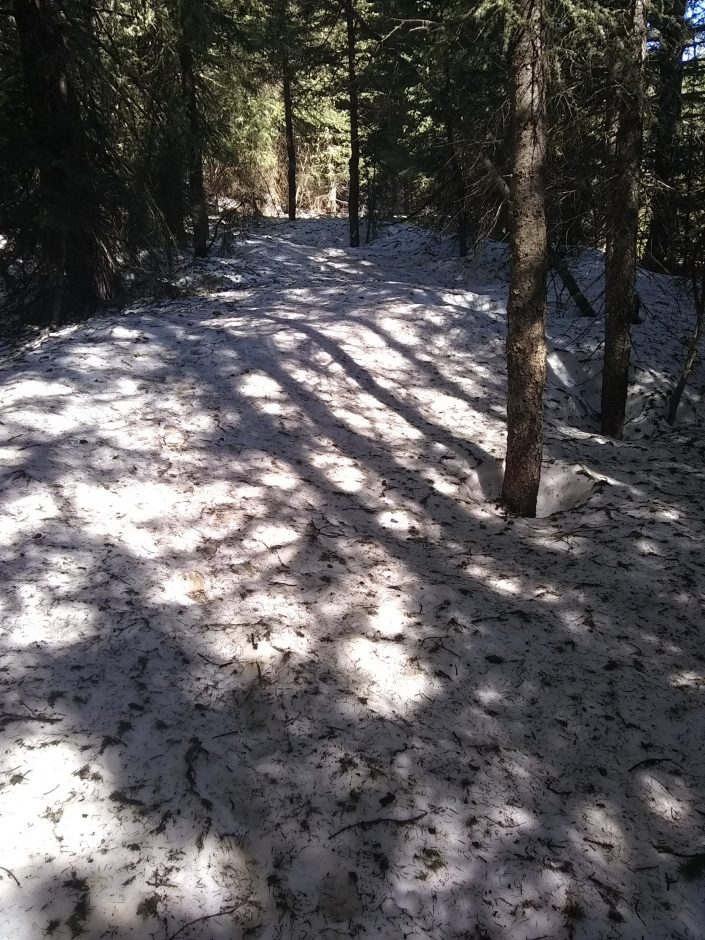 Much of the day is spent walking along creeks in grassy canyons, bordered by stands of trees. Plenty of water sources were running today, perhaps helped by recent rain.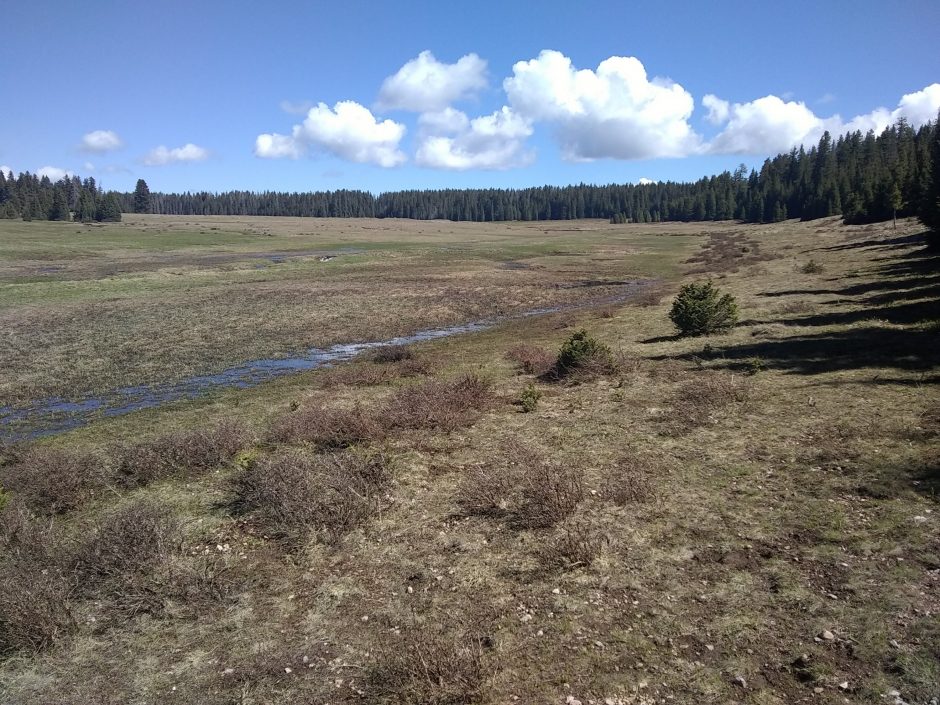 The NNML departs from the official CDT in more places than noted on our maps, perhaps due to the CDT moving more route off of dirt roads and onto dedicated trail each year. I saw one hiker toward the end of the day snacking beside a river, but got the impression she did not want to talk, so smiled and walked on by. No rain today, after several days of precipitation.