NNML 2019 Day 12, June 21, Friday
Start mile 208, 3 miles from Chama spur trails (sec3mile71)
End mile 17 of Chama spur trail at Cumbres Pass, then hitch into town
Miles walked: 20
The terrain remains bunch grass meadows bordered with aspen and spruces, though now the ground and pathway is often rocky.
As the hiker Al warned, deep snow hides the trail, starting about 7 miles from the end. Some post-holing happens, though not as much as anticipated. A large number of downed trees enhance the challenge.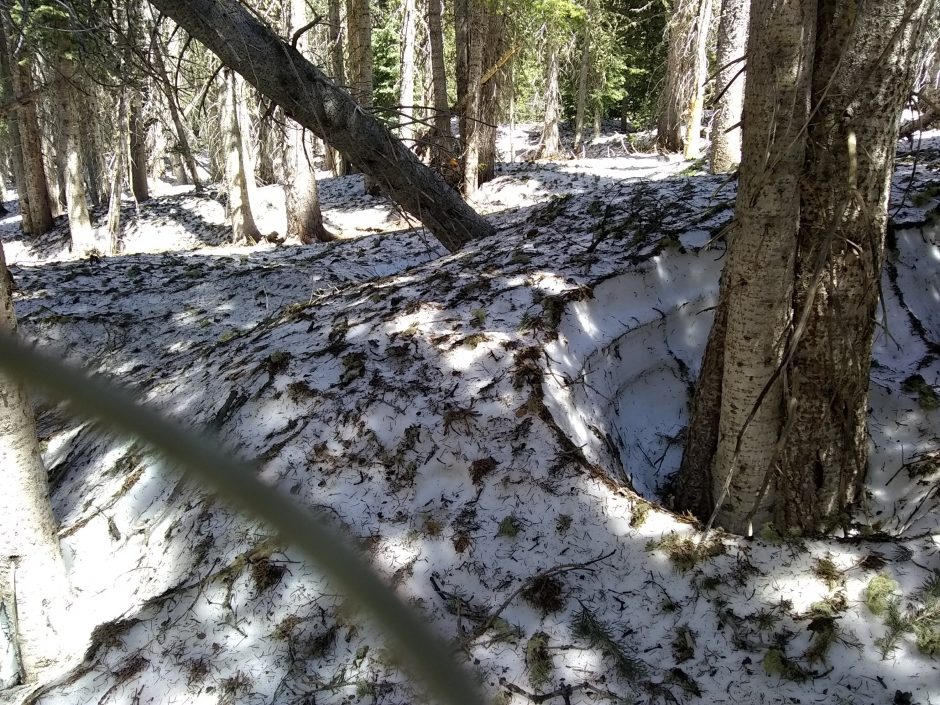 Eagle Eyes and Pretzel are section hiking north from Cuba. They have a couple more weeks left, but (wisely, I think) will not hike further north into Colorado, because of the snow. Love those Australian accents.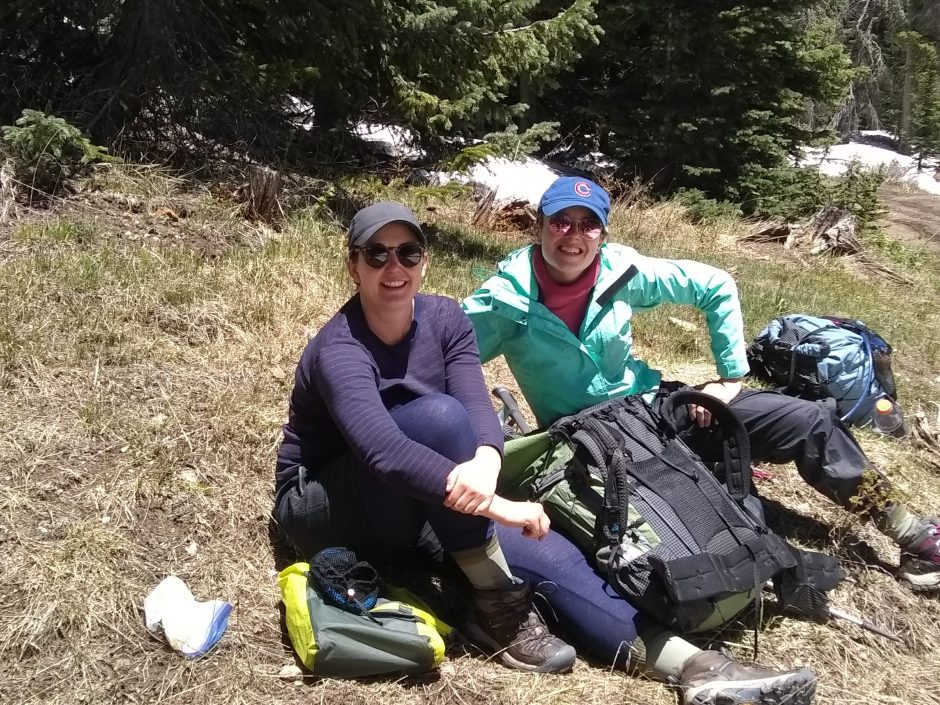 The view down to Cumbres Pass is quite pleasing. Snow is still lurking to hide the trail, to frustrate hikers trying to get out fast and hitch early enough to finish town chores.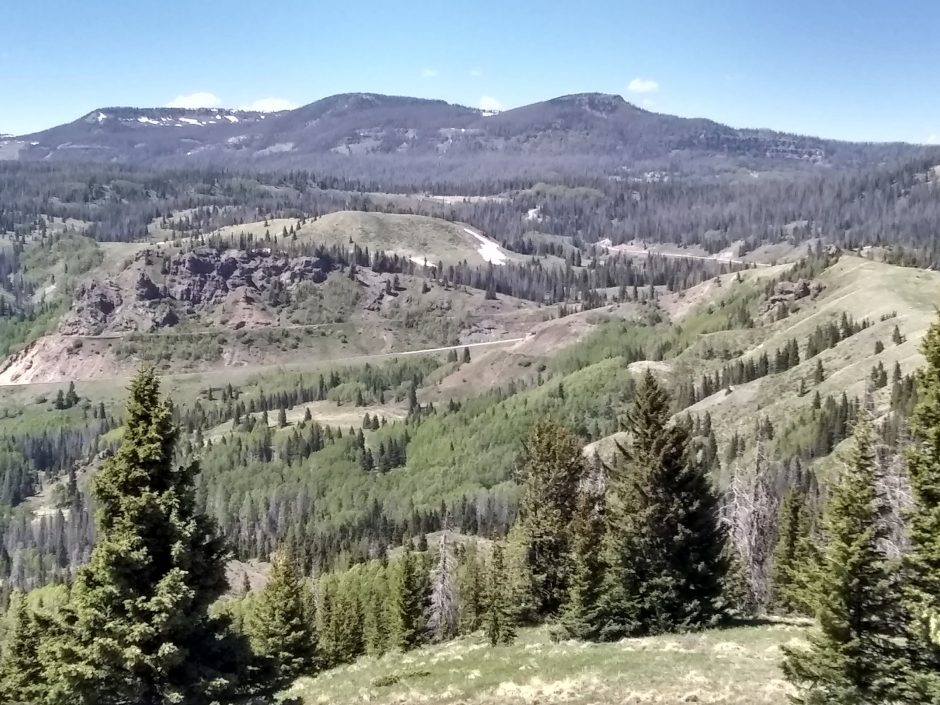 Few cars are on the highway (CO17), but I finally get a ride after a 45 minute wait. During my last visit I stayed at Fosters, but they are full up today. Instead, I try the Y Motel at the other end of town, across from the supermarket, about two miles from the train station.