NNML 2019 Day 13, June 22, Saturday
Start mile 17 of Chama spur trail at Cumbres Pass
End mile 10 of Chama spur trail
Miles walked: 7
The Cumbres & Toltec Railroad runs a vintage coal-fired steam engine with train up a 4% grade, over Cumbres Pass, between Chama and Antonito, CO. That's my way back up the mountain after resupply, much more fun than hitching.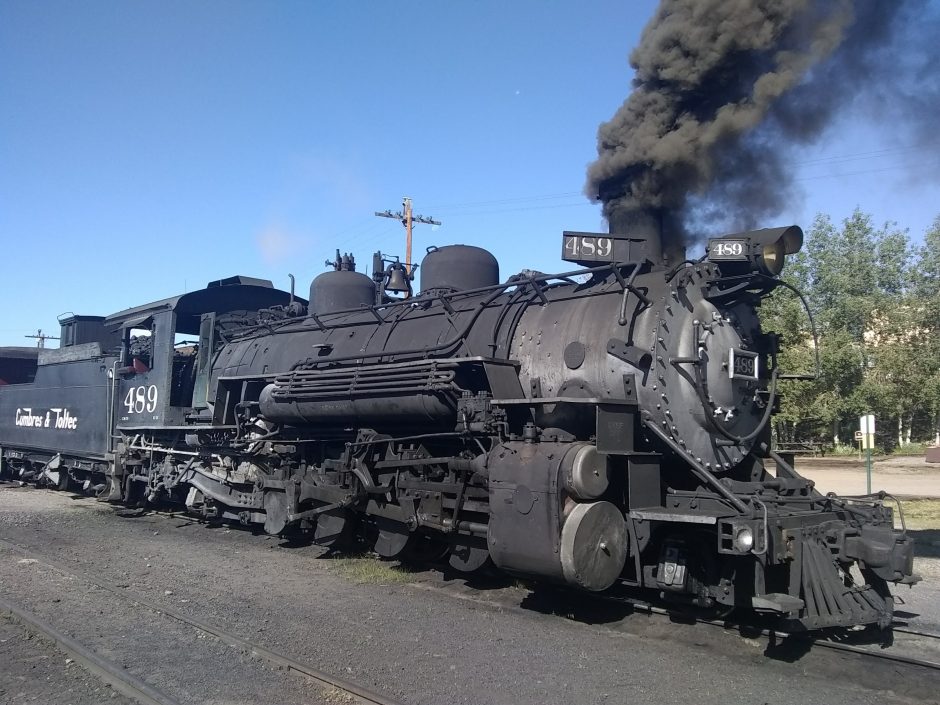 The passenger cars, with their stained wood and cast metal features, bring the passenger to an earlier time.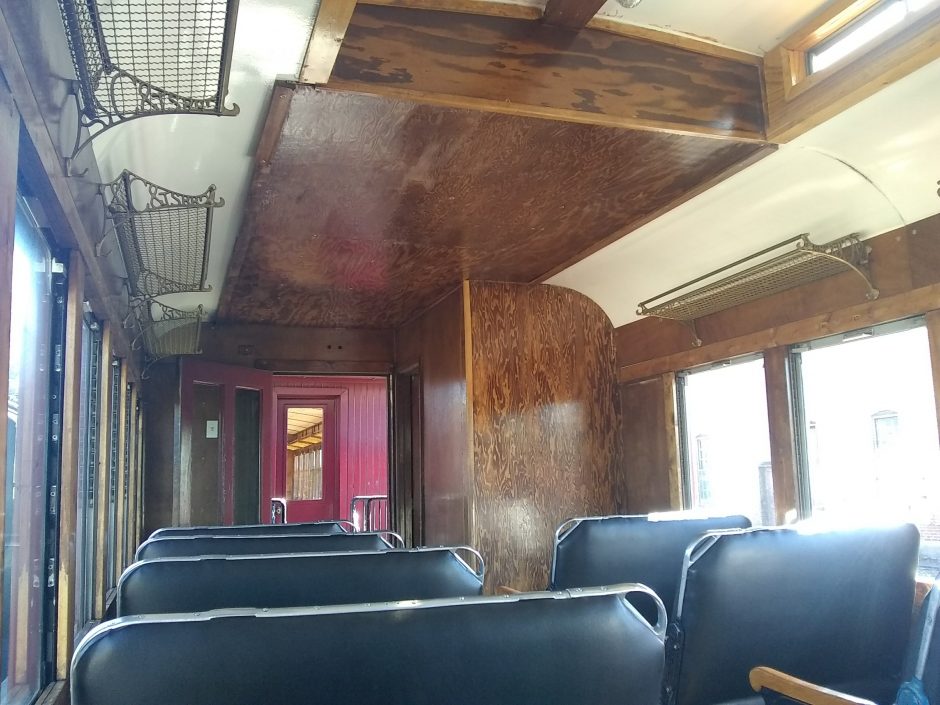 The views are memorable.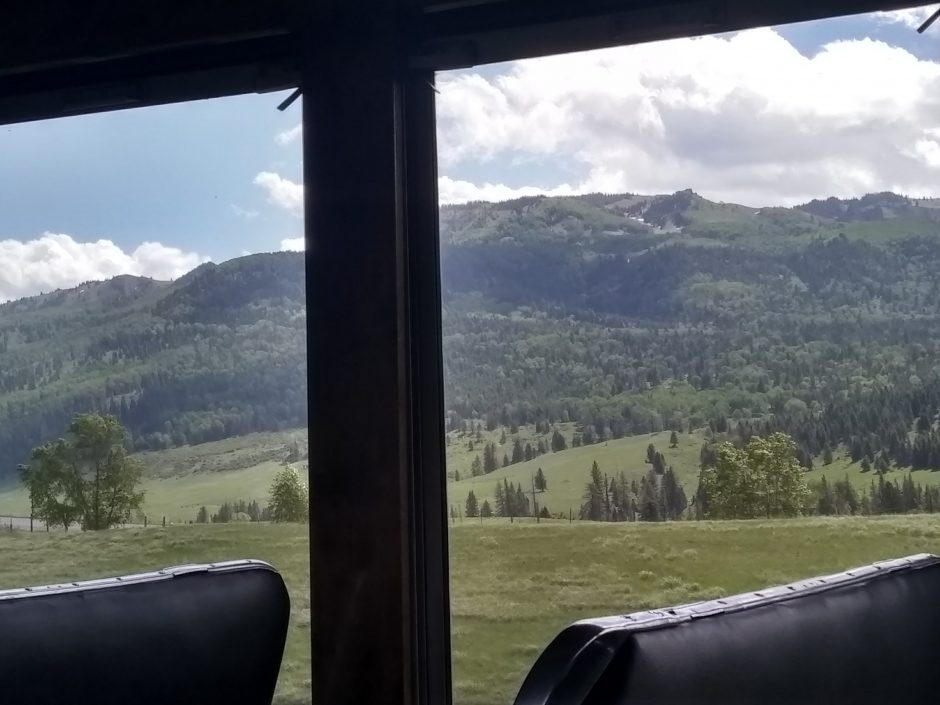 I have a choice on how to get back to the NNML. My ticket takes me to Osier Station, and after a provided AYCE lunch in their cafeteria return to Cumbres Pass. At Osier Station the trail back to the NNML is shorter and lower elevation, with no snow likely, BUT has a ford of the Rio de Los Pinos shortly after starting. The trail back from Cumbres Pass is longer, and since I already hiked in this way I know it has snow hiding the trail and several downed trees, and will be frigid at higher elevation.The train goes along the Rio for several miles, and it is clearly very high and fast with the large snow-melt this year. The conductor says hikers have left recently from Osier Station, so a crossing is possible.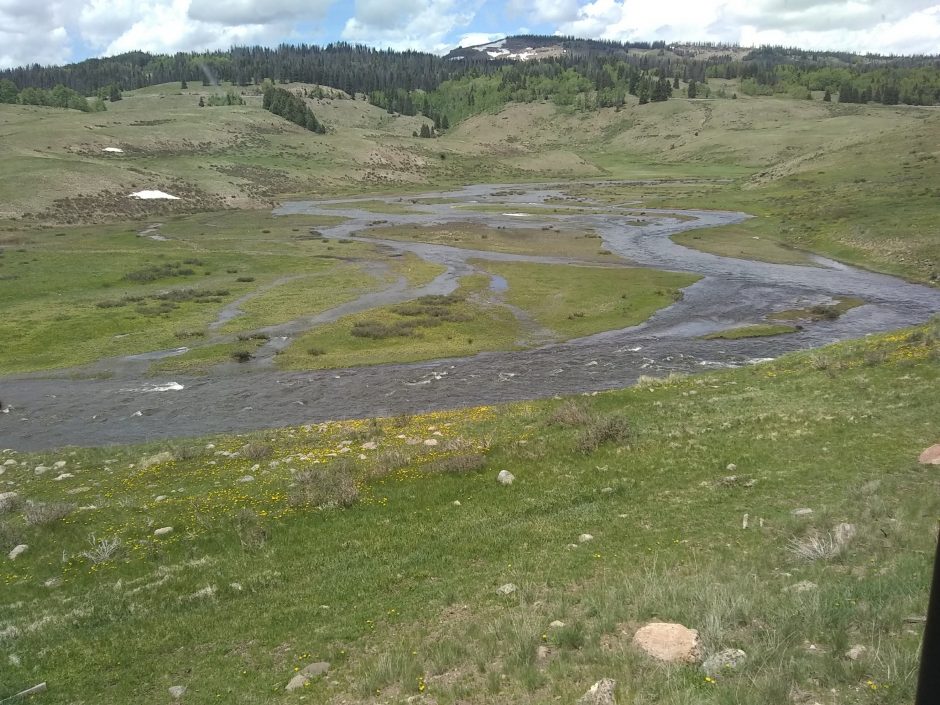 My gut says go back to Cumbres. The train stops there at 3PM, so my hiking time is limited, meaning camping at high elevation.I meet the dog Mars and his hiker buddy, north-bound on the CDT. Southern Colorado has huge snow, so they need to figure out what to do.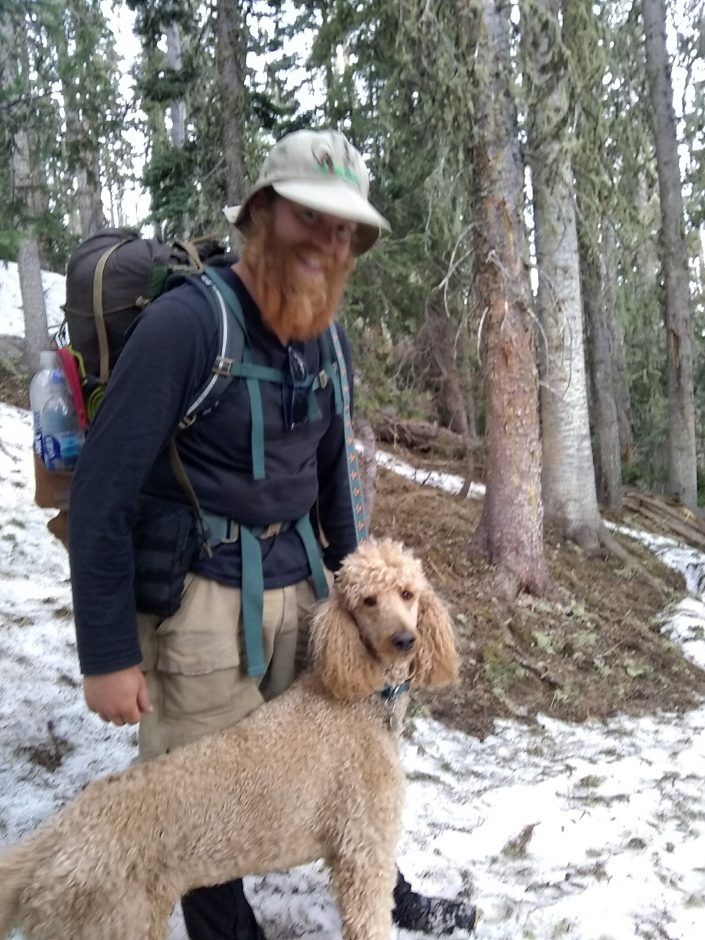 FooHiking with a canine friend has extra complications, such as skipping up to Wyoming like some hikers is harder if you cannot ride Greyhound.Heavy snow starts suddenly around 7PM, so I quickly put up a tent on uneven ground and climb inside for a cold night.