Day 32, Saturday July 18, 2015
Hitch 7 miles from Grant Village to 20-271TH trailhead, mile 1984.5
End Outlet Campsite 8S1, mile 1989.6
After rising early, while most in our group campsite were still sleeping, I silently packed up and got food out of the communal bear box.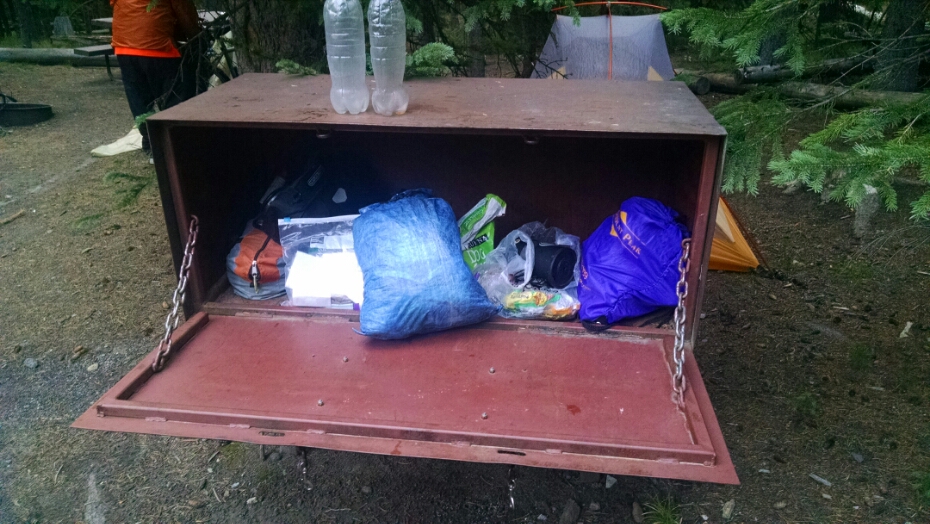 My plan was to go to one of the lodges, purchase a few hours of wifi, and camp out and snack and charge most of the morning while uploading blog posts and downloading podcasts and an audiobook.
After sending out postcards, I went to the ranger office to ask the location of 8S0, my campsite destination. Ranger Tony shuttled me over to the backcountry office, where a different ranger determined my itinerary had been lost in the system.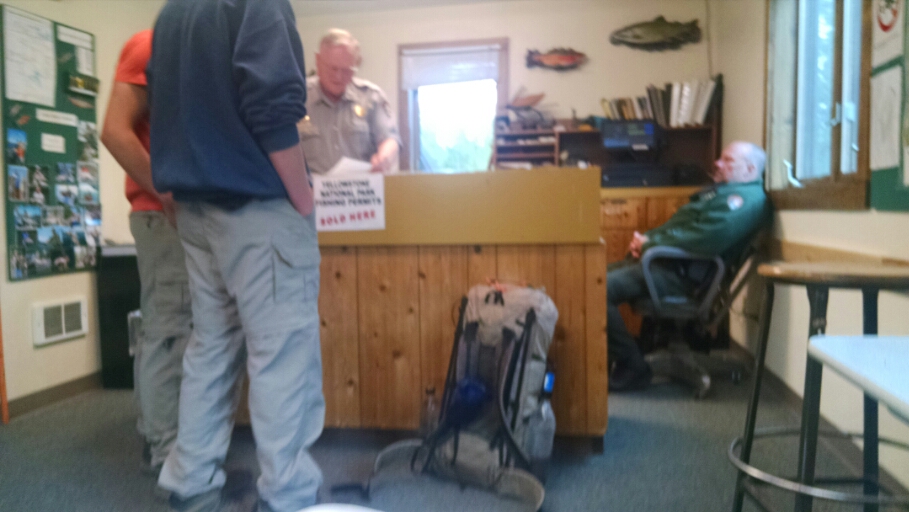 After a long while that got cleared up and he wrote me a new backcountry permit. Ranger Tony then took me out to the main South Entrance Road and informed me that hitchhiking actually was allowed in this park, and employees did it all the time. Good to know.
A young fellow picked me up, even though his car was completely full of gear.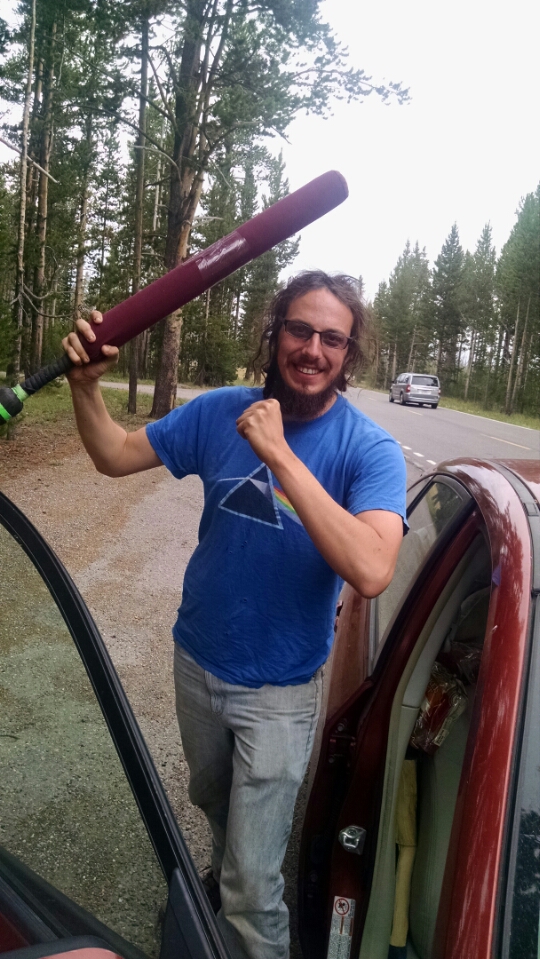 It turns out he is a larper (live-action role player) and headed to an event lasting several days. He showed me his spears, one made from carbon fiber.
The trail, Dogshead, was carefully groomed, six feet wide with fine gravel in the path. The park service does things different.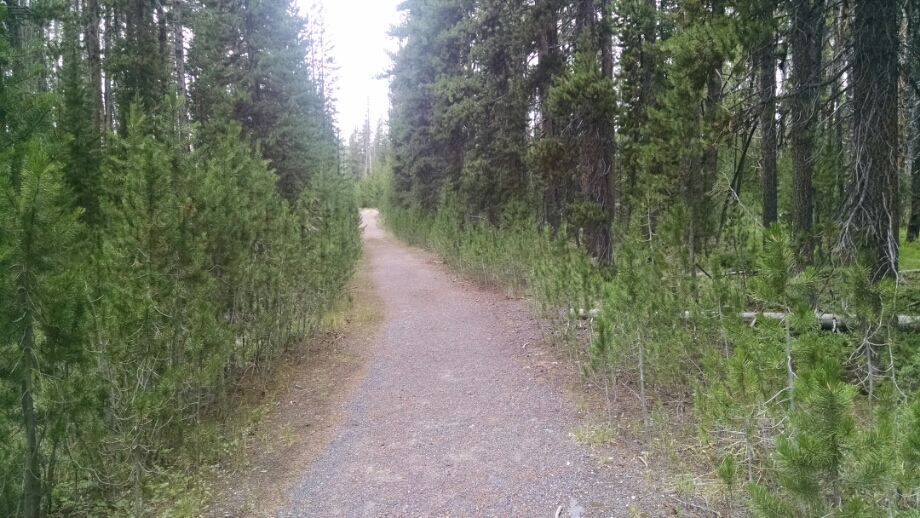 I met a thru-hiker who appears to be about my age, Race.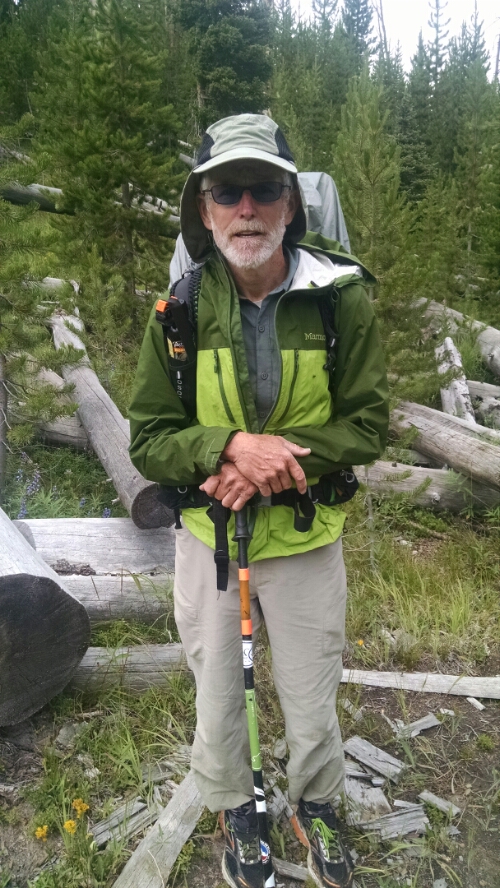 He warned me about some useless up-and-down in southern Montana, useful to know for next year. He is thinking of quitting the trail this year after Wyoming and doing Colorado next year.
I get to the campsite and find the bear poles and fire ring by 4PM, a short day to allow injuries to heal.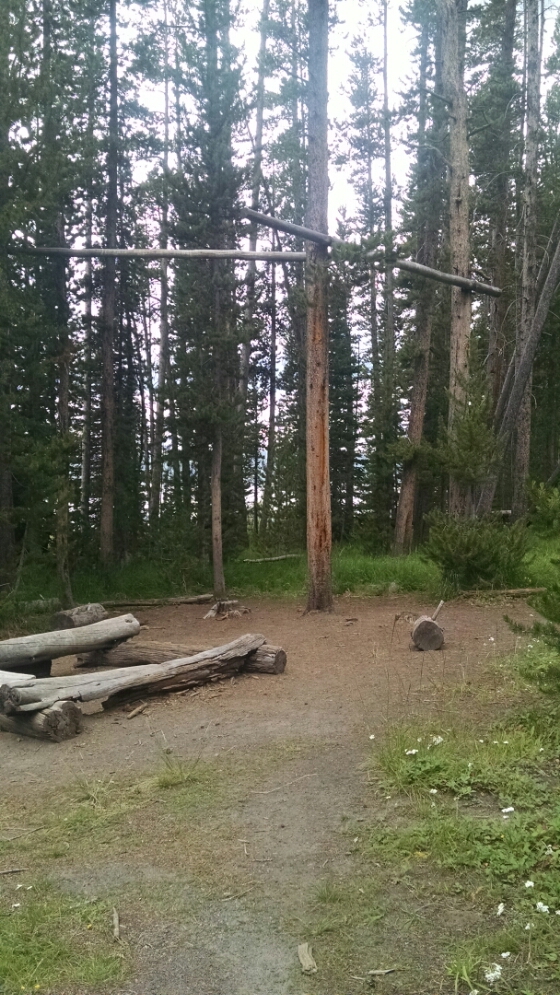 Shoshone lake is quiet.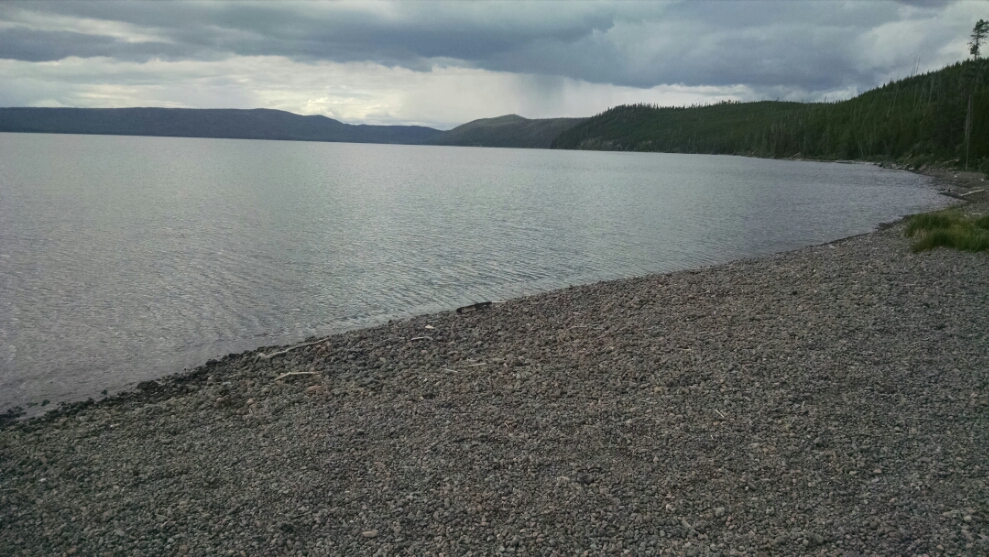 Too quiet.
Geysers tomorrow.