Day 33,  Sunday July 19, 2015
Start Outlet Campsite 8S1, mile  1989.6
End Upper Firehole Campsite 0A2 21-208WT, mile 2005.3
Rain last night means wet grasses and willow bushes means morning wet feet. Fog plays over Shoshone Lake.

The path climbs through lodgepole pine forest.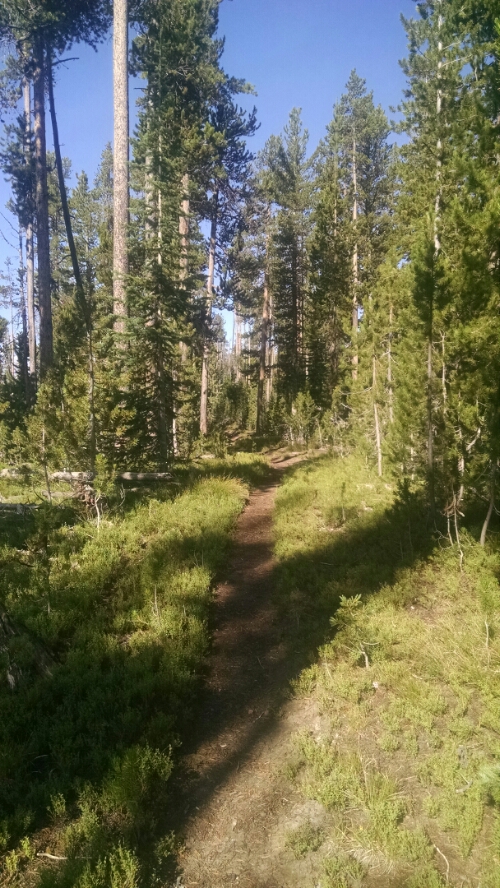 Rejoining Shoshone Lake on its far side, see how clear the water it near the shore.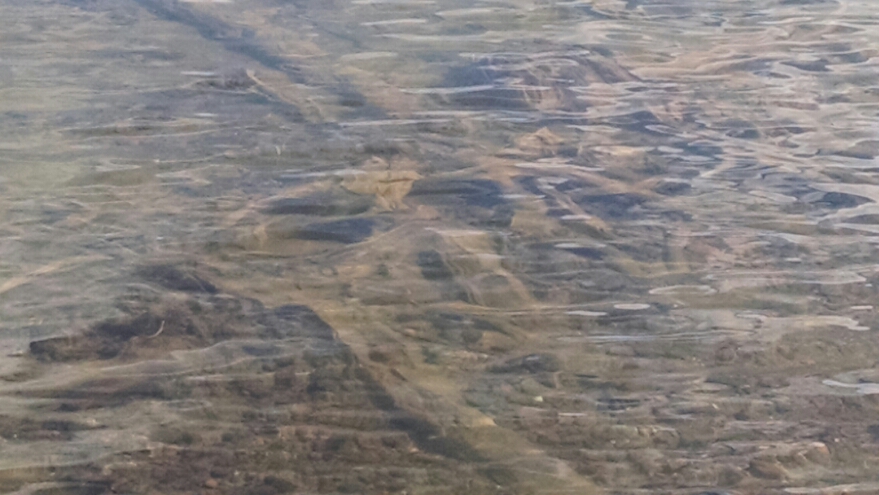 We walk along the west beach of the lake.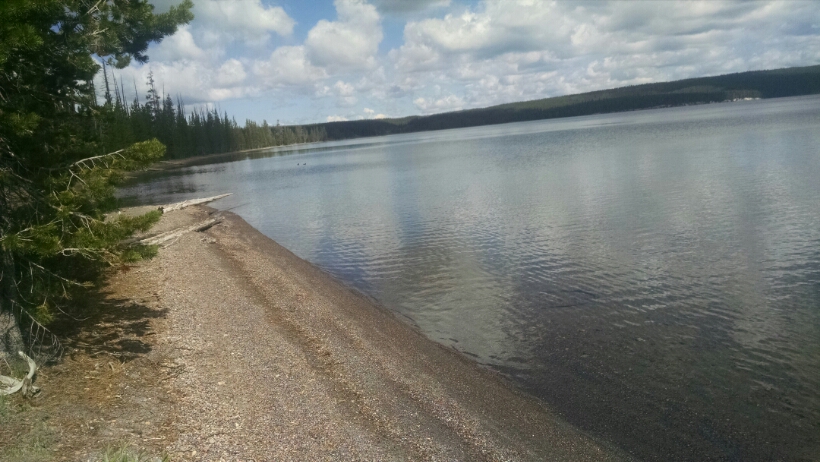 Back in the woods, a mama grouse (or whatever) postures while the chicks run for cover.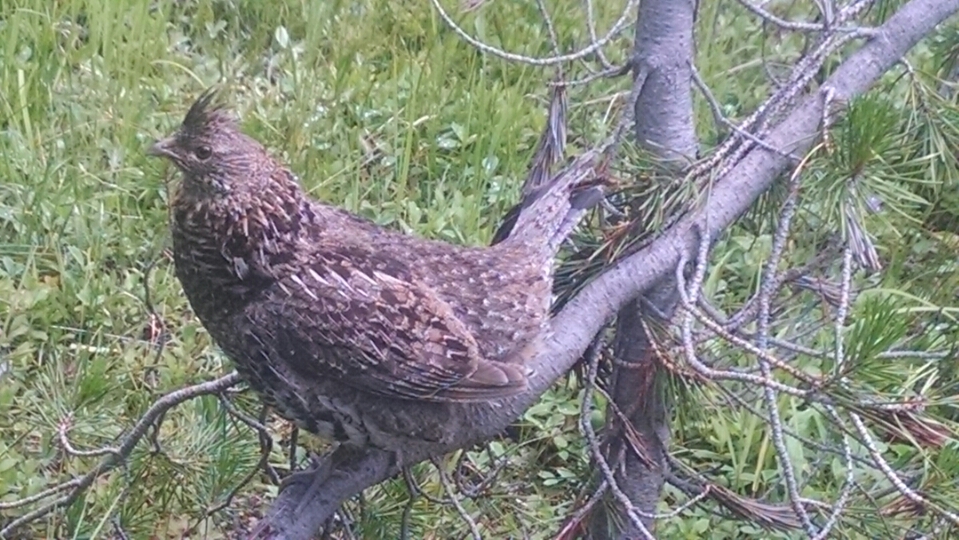 At Shoshone Geyser Basin, you can see a series of steam plumes from geysers and hot springs.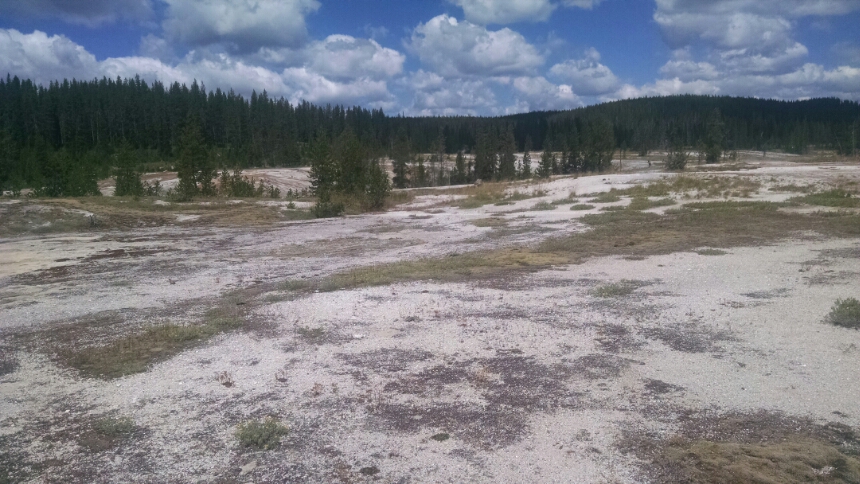 This geyser stays low, but erratic and rapidly changing in height.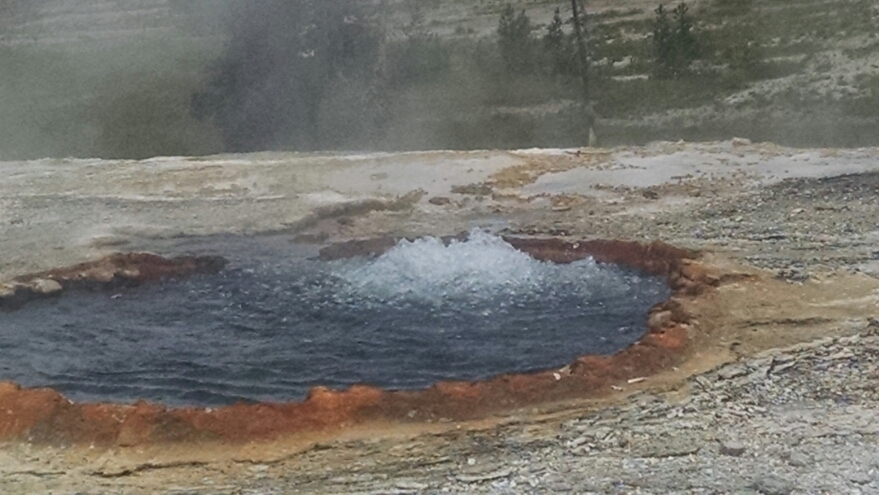 Further in, you can see more steam sources venting.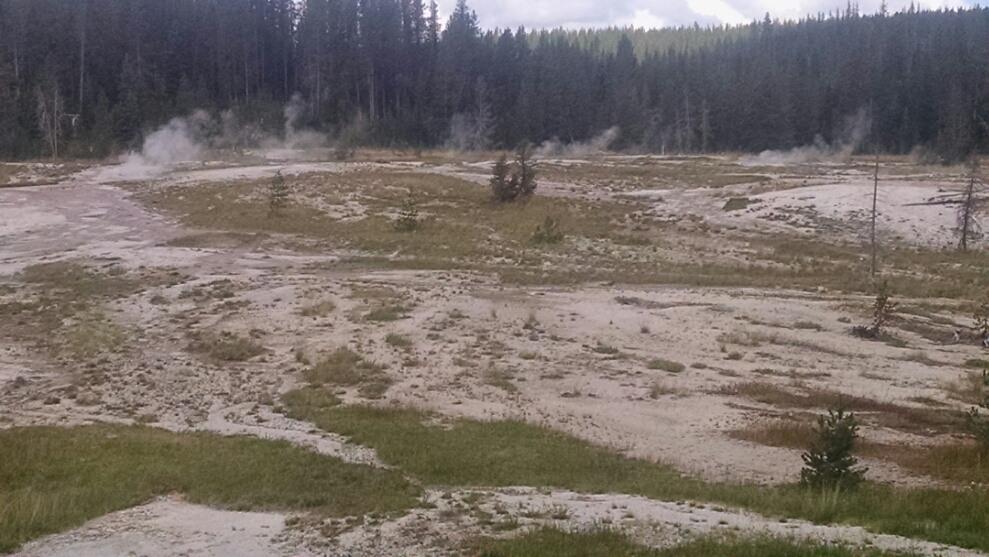 A geyser has the classic conical opening.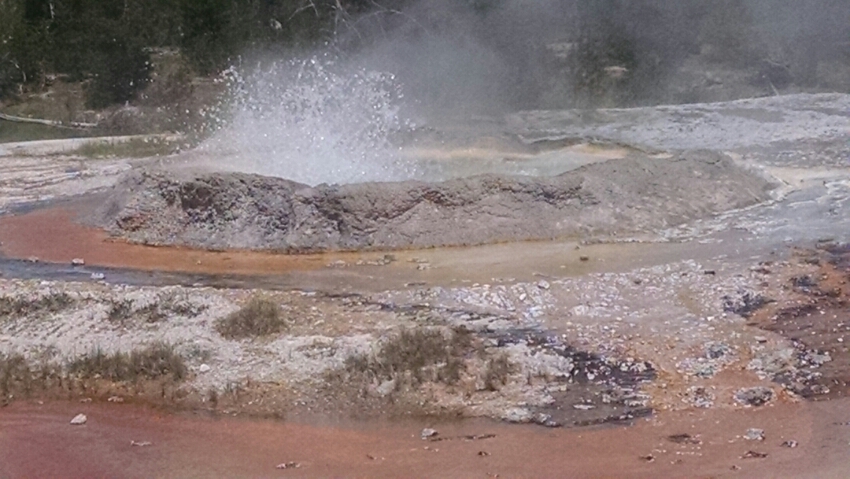 After more pine forest, I reach camp, near a smaller series of hot springs with characteristic mineral deposit on the earth.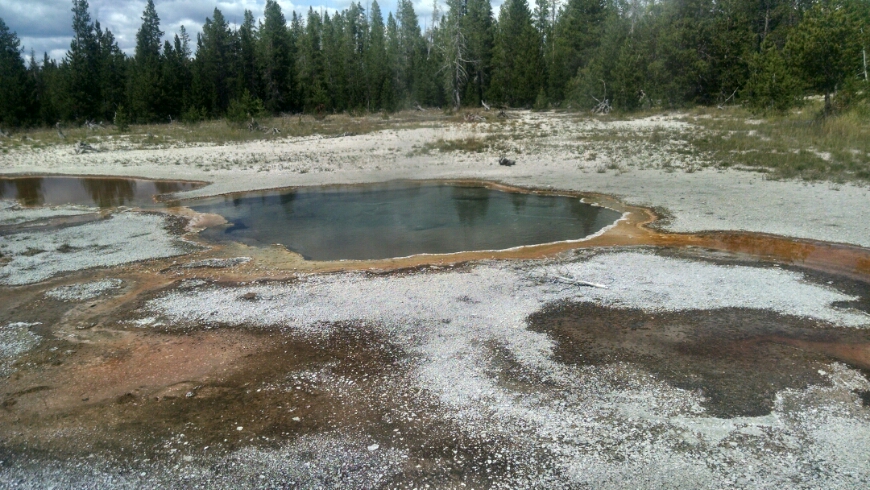 I pitch my tent at the very edge of this field, out of sight, and will take care not to sleep-walk.