PCT 2018 Day 43, June 4, Monday.
Start town of Mammoth Lakes, and take a free bus to Horseshoe Lake trailhead, then hike 3.2 miles to PCT mile 903.2
End campsite at mile 915.9, 8.7 miles from Island Pass
Miles walked: 15.9
Bible joins me for breakfast in the "Village", a ski resort area of town.
We take the earliest shuttle up to Horseshoe Lake, arriving at 9:30AM.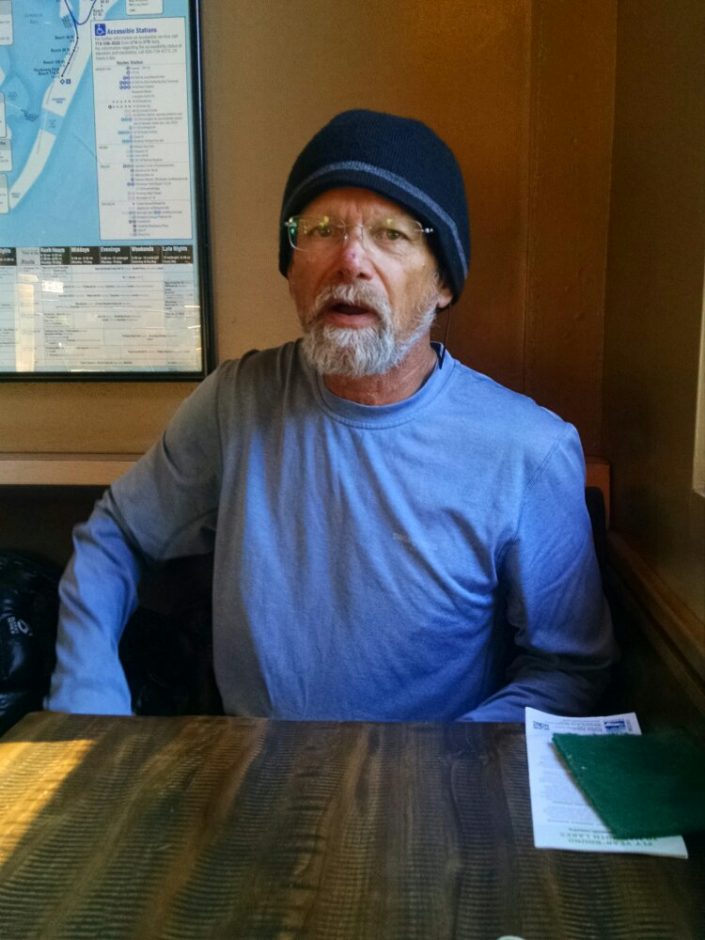 Bible is not leaving today, just making a practice run.
The day is very warm and sunny, with mosquitos and gnats present in places, and many deer wandering around. How different from the cold snowy trail of two days ago. The Devil's Postpile shows an unusual geologic formation that looks like a huge pile of wooden posts.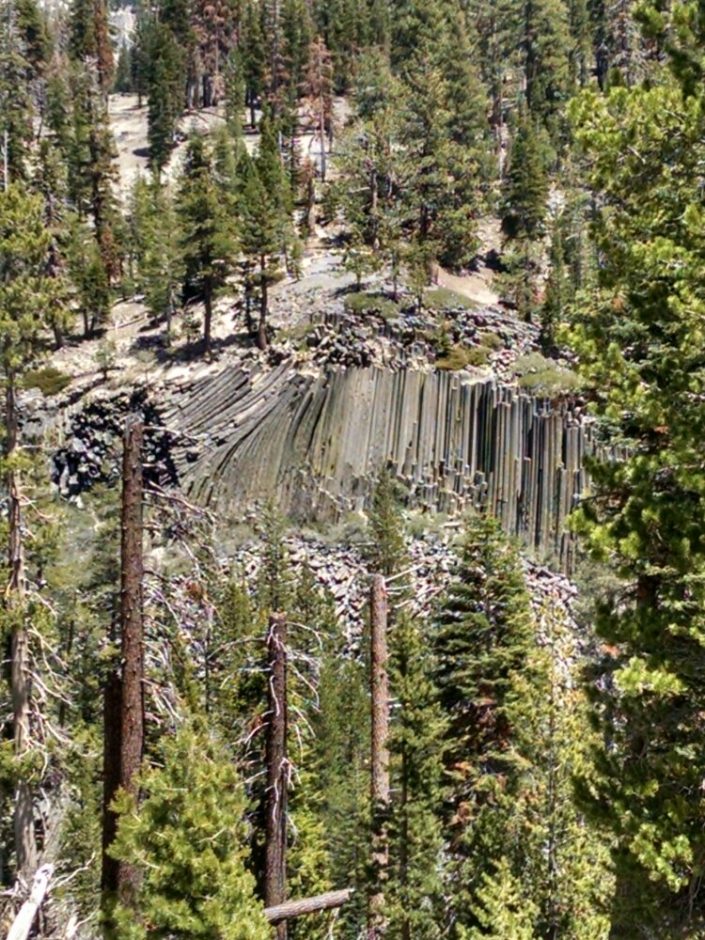 The trail goes as low as 7.4k elevation, climbing to 8.8k on the way to the next pass tomorrow at 10.2k.