A last look around the hostel common area.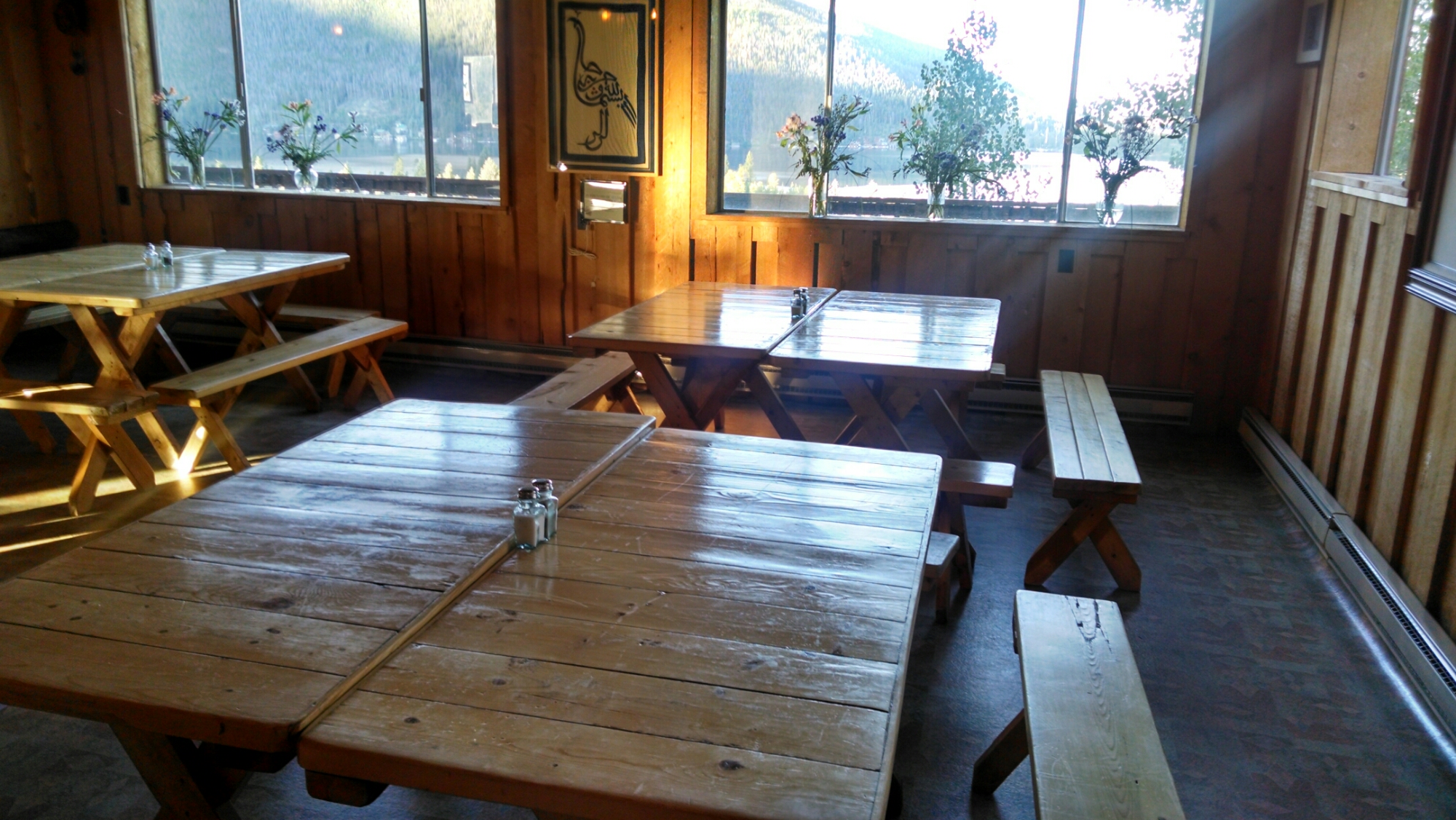 I am leaving before other people are stirring.
The night before, I arranged with the staff what to do to check out.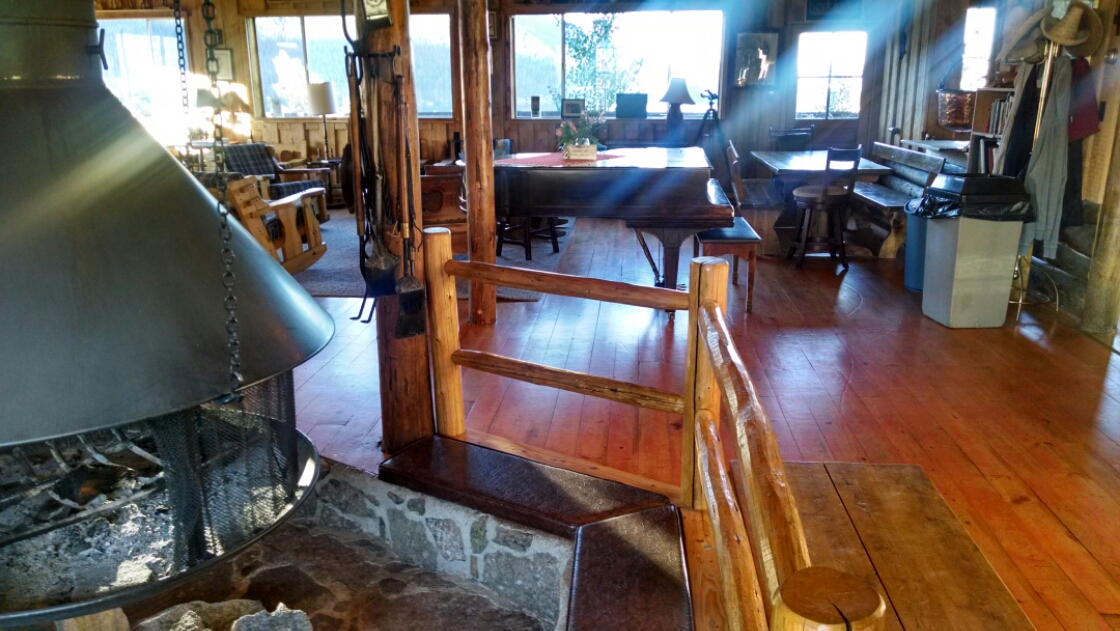 And a last look at Grand Lake.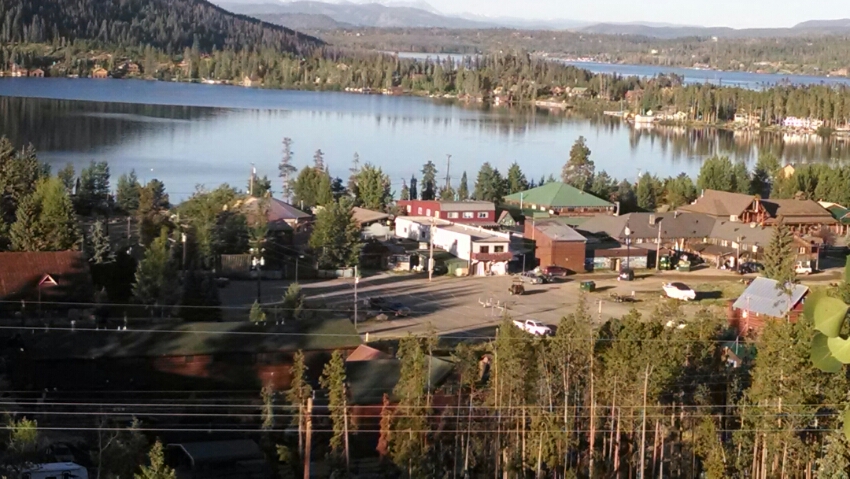 The CDT makes a 27 mile bight into RMBD from the hostel. I do not have a back-country camping permit, and the ranger office is not on the route, and 27 miles is too long to hike in one day.
RMBD also has a network of trails,  Tonahutu Creek Trail makes a shortcut, an option often taken by CDT hikers.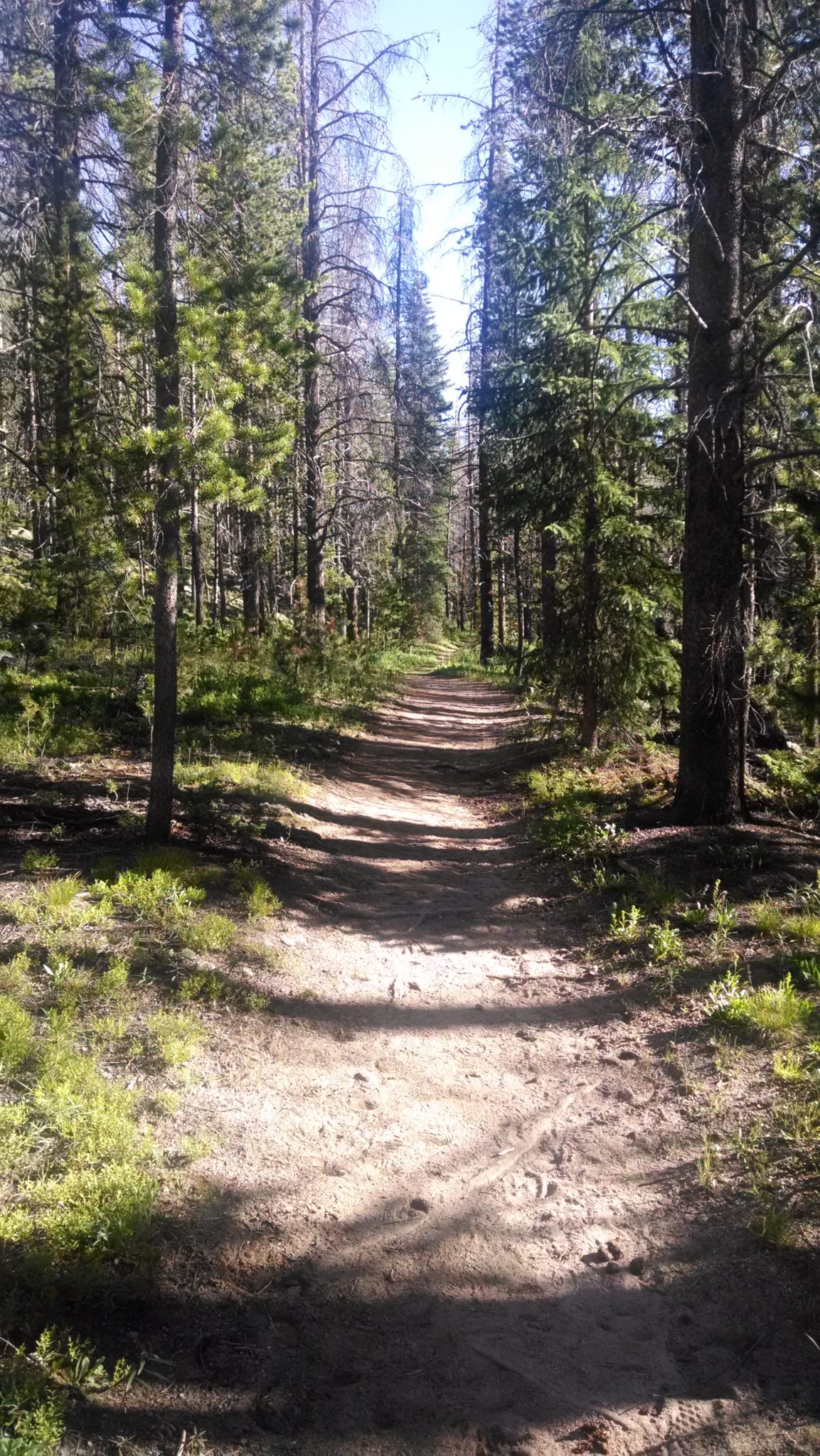 Park trail is wide, solidly engineered, and well-marked.
I meet a guy hiking with an antenna.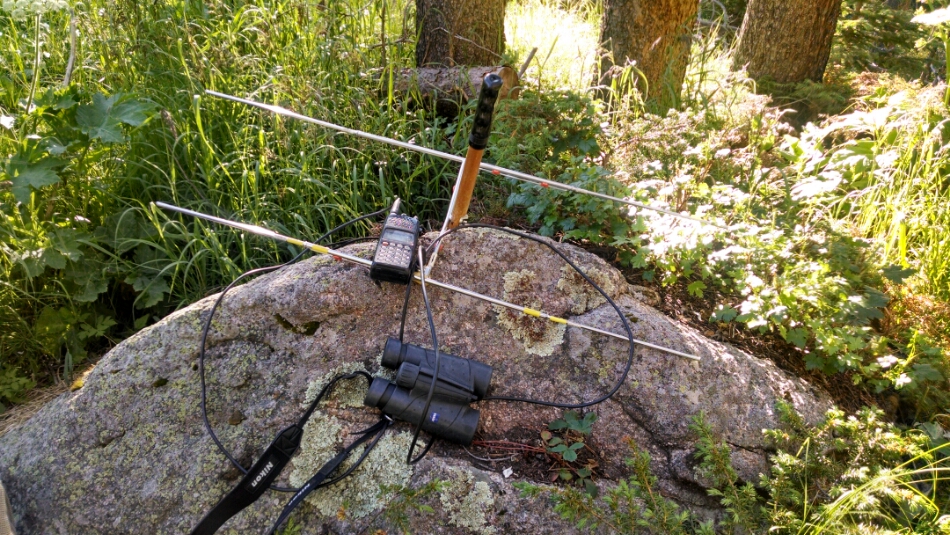 He normally looks for elk, but this morning he may be tracking a dead elk. The transponder signal is suggesting ex-elk.
He works for the park service, Biological Services Division, out of Fort Collins.
The trail goes past a big meadow.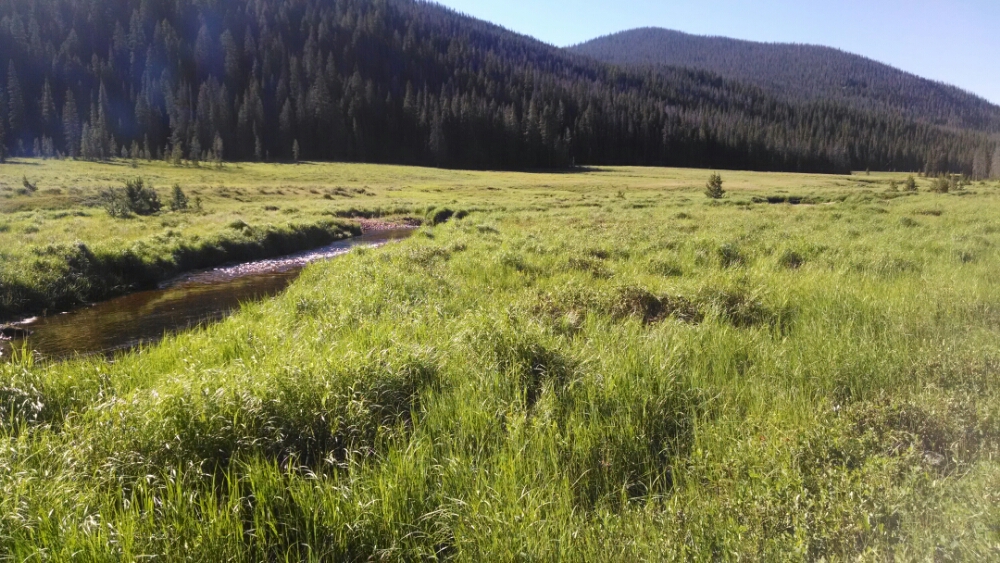 Later I meet several day-hikers asking if I had seen moose, and later realized they were probably headed for this meadow.
Finally out of the park, and headed up Bowen Pass.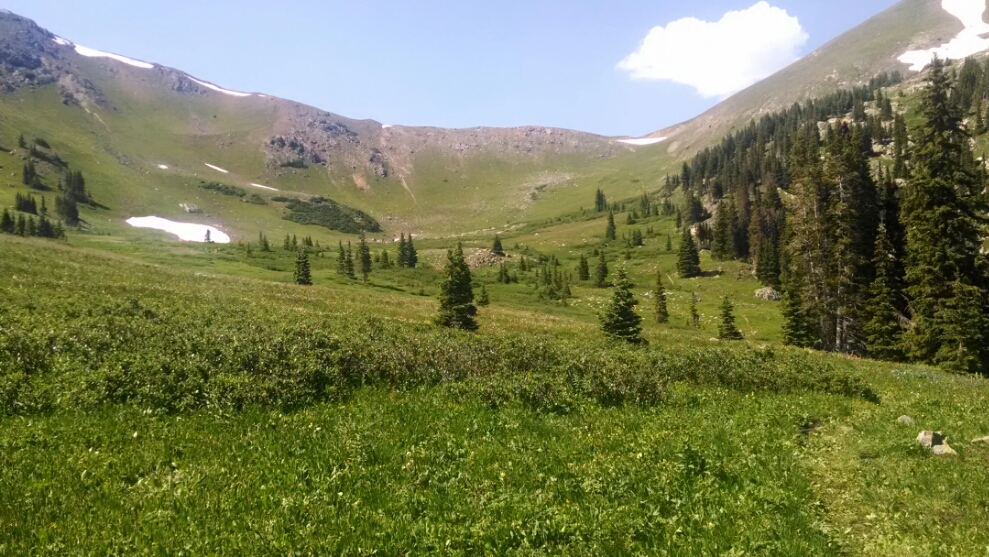 Climbing is tough after being bloated with town food. The pass is not even 12k, but it is nice to emerge above tree-line for a while.
The other side of the pass looks thusly.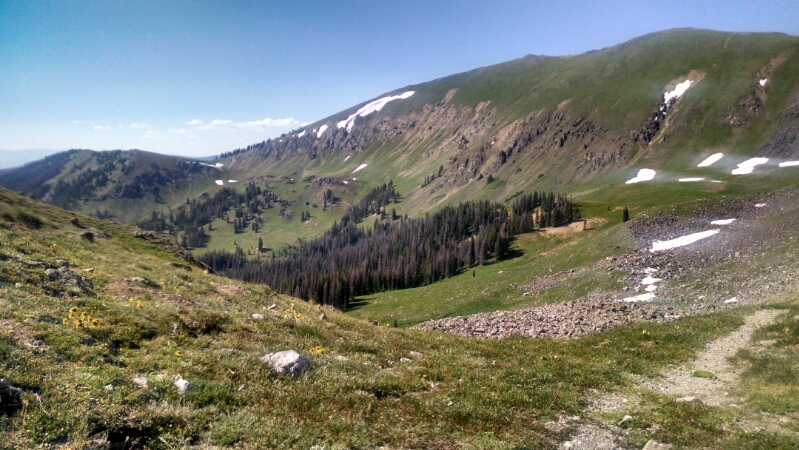 The high meadows are really showing off with the flowers lately.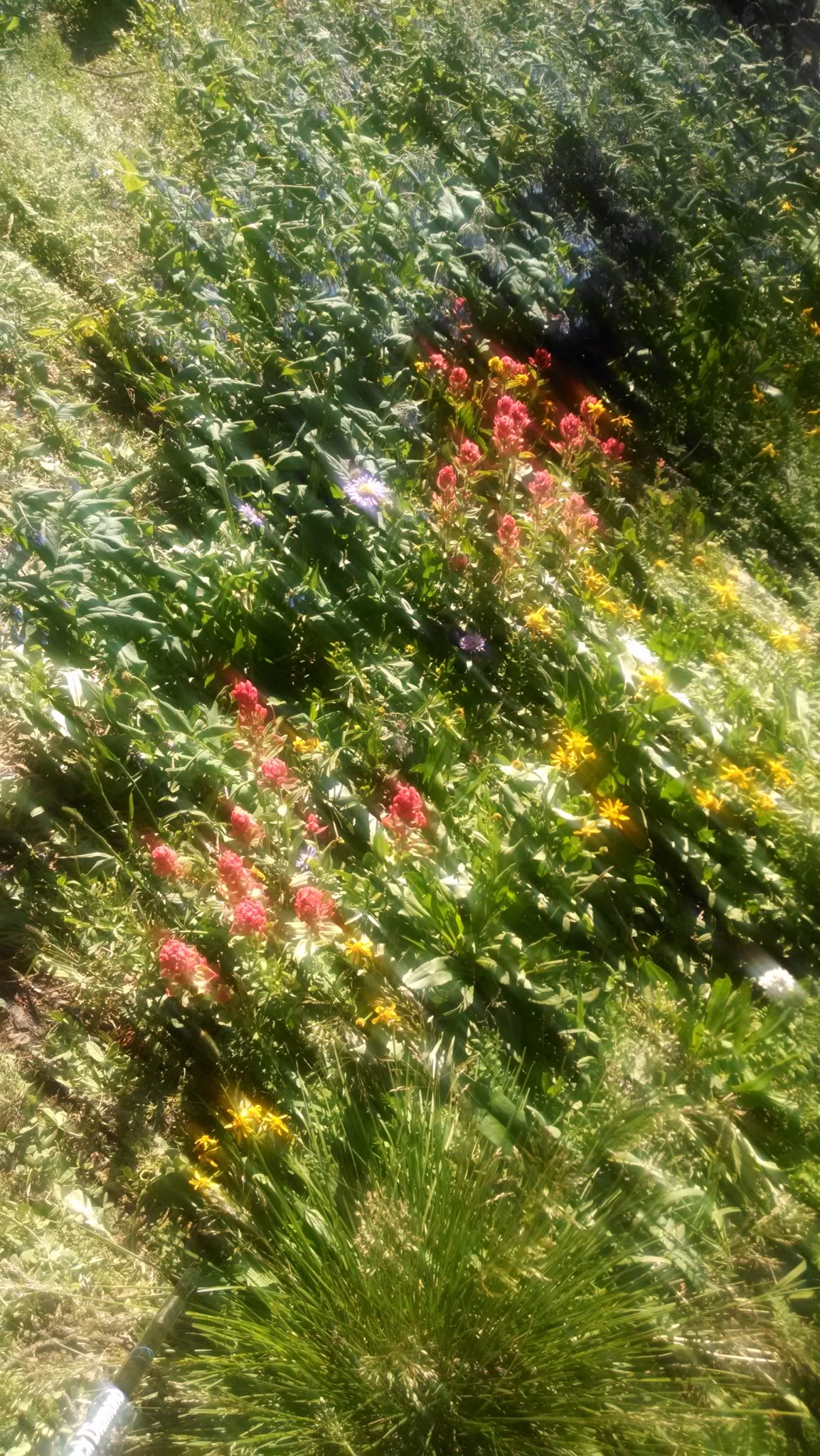 Day 35, 7/22/2014, Tuesday
Start 36-020XR Shadowcliff Hostel, mile 1356, elevation 8519
End 37-088WT, mile 1390, elevation 10983
(Took shortcut through RMBD, so miles walked is different)