Last night the sailboat that was around the bend anchored closer to my tent site, so this is what I saw when breaking camp.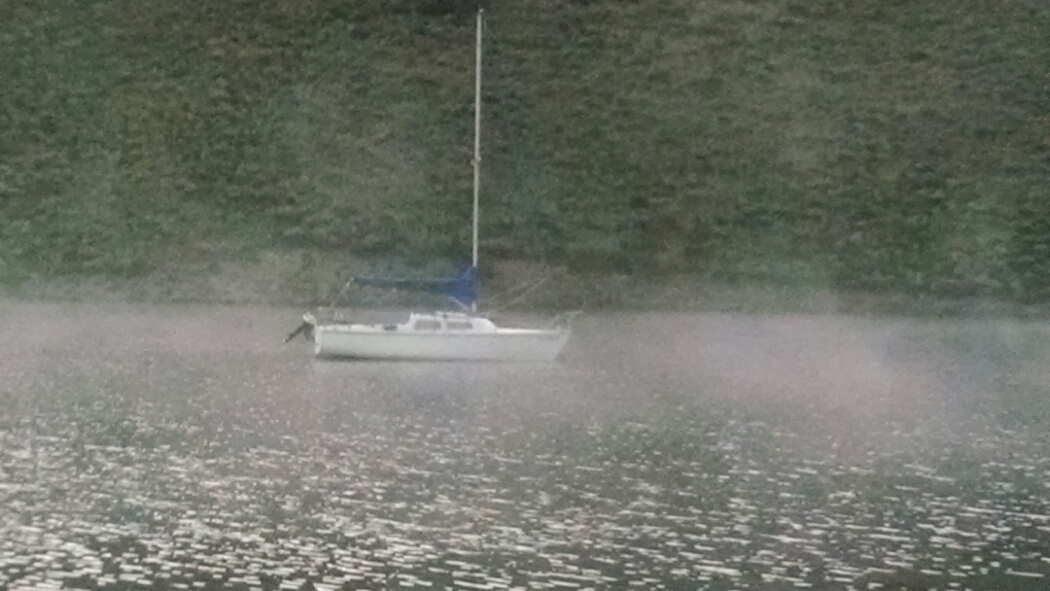 Grand Bay part of Lake Granby looks so peaceful early in the morning.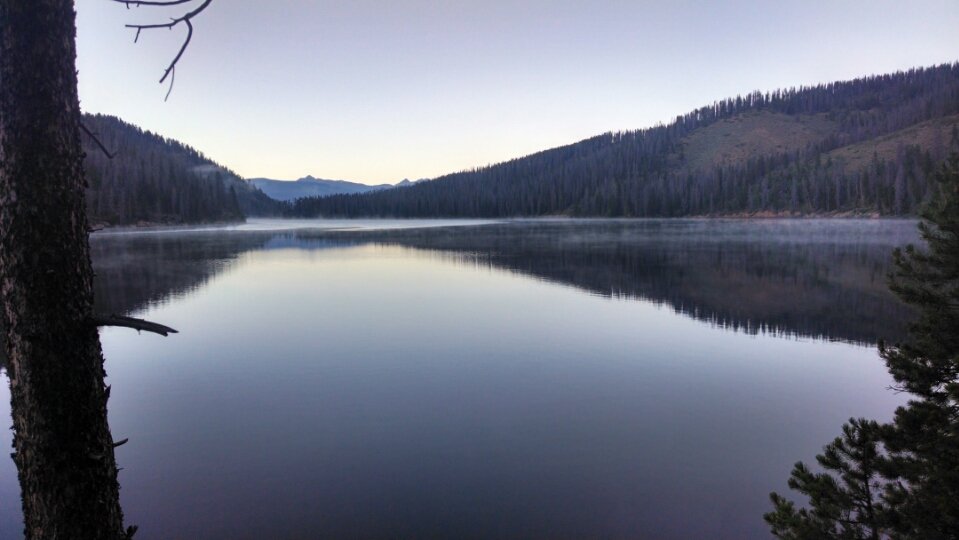 The trail moves away from lakeside for a time, and goes through a really marshy area and my feet get soaked. Oh well, if I were a moose now I would be happy, since they seem to like standing in lakes and getting wet feet.
Suddenly I hear a loud stirring to my right. Because of downfalls and thick undergrowth It is not possible to get over there to find out what large critter made that noise, so I say aloud, "Here, moosie moosie moosiee." Silence.
After a few more steps I see this to my left.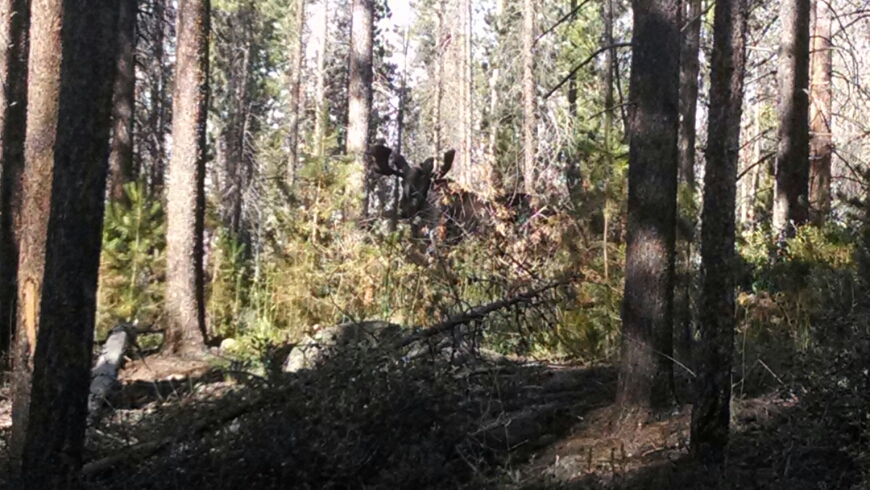 He regards me for a moment, then moves on. Hard to see in this photo, but he was huge.
The next lake is Shadow Mountain Lake, which is developed on the side not within RMNB borders.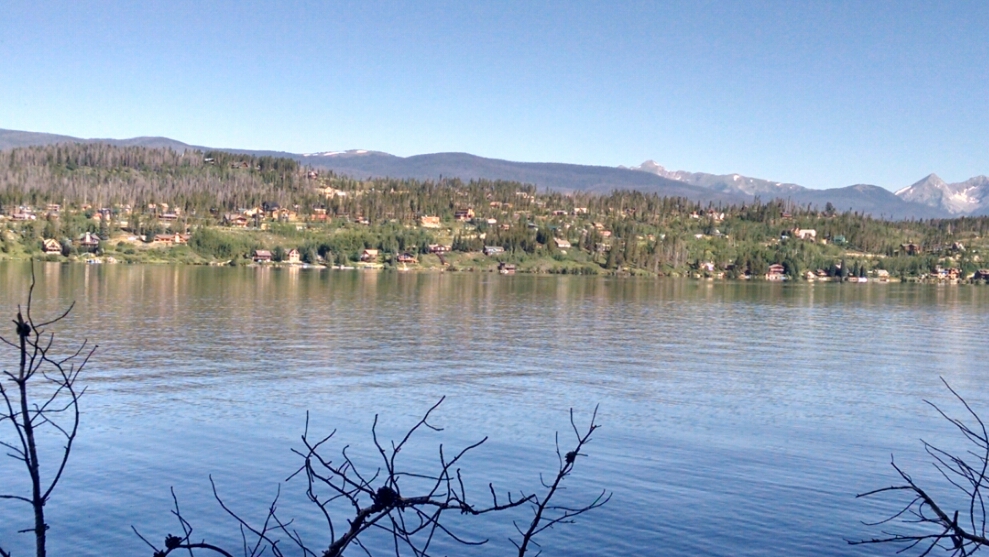 Getting closer to town, the trail passes through this development where garage doors in the back of houses open right on the water, for storing boats.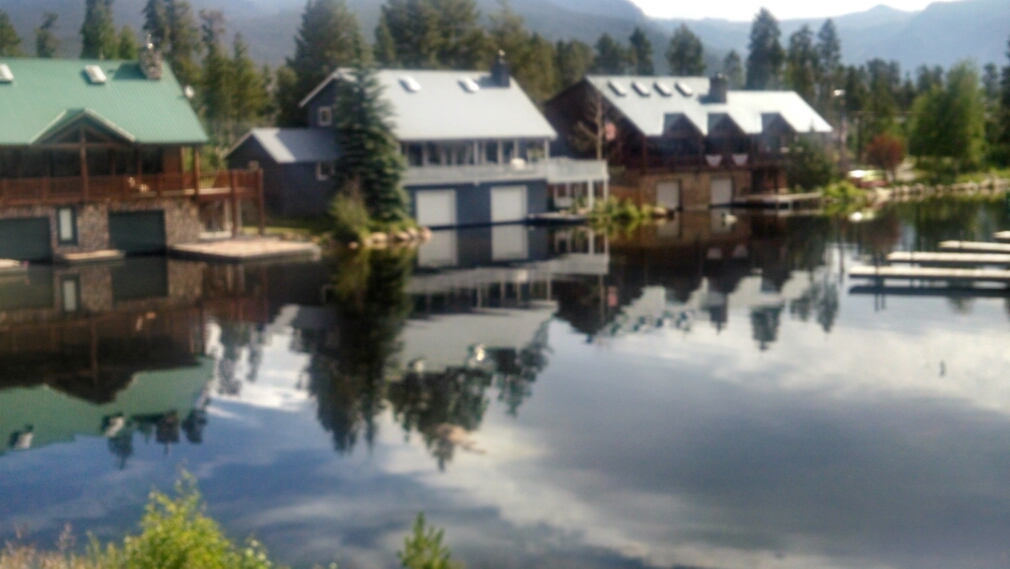 The community of Grand Lake is cute and touristy. Sidewalks downtown are built of wood.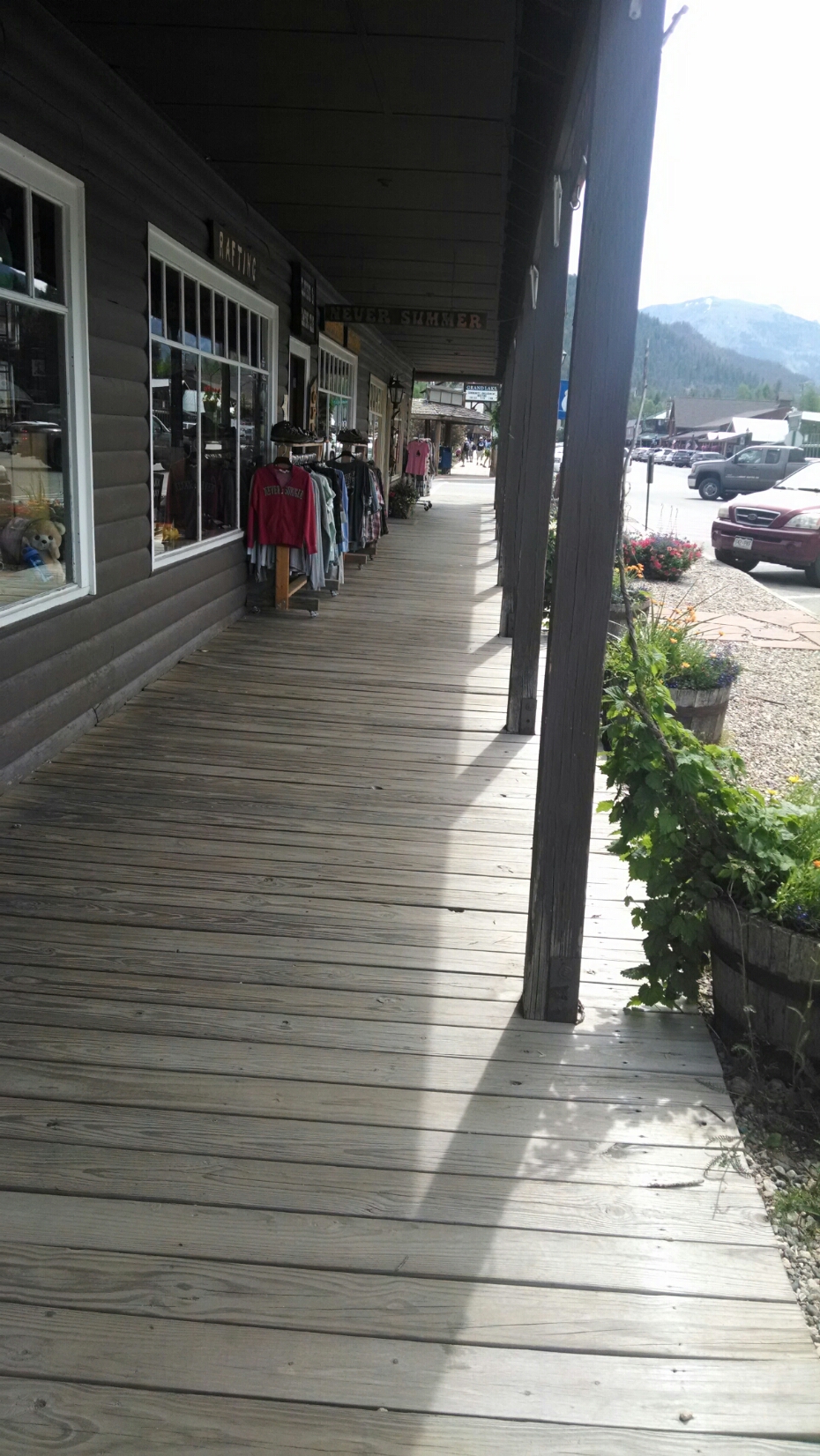 Here is a view of downtown shops.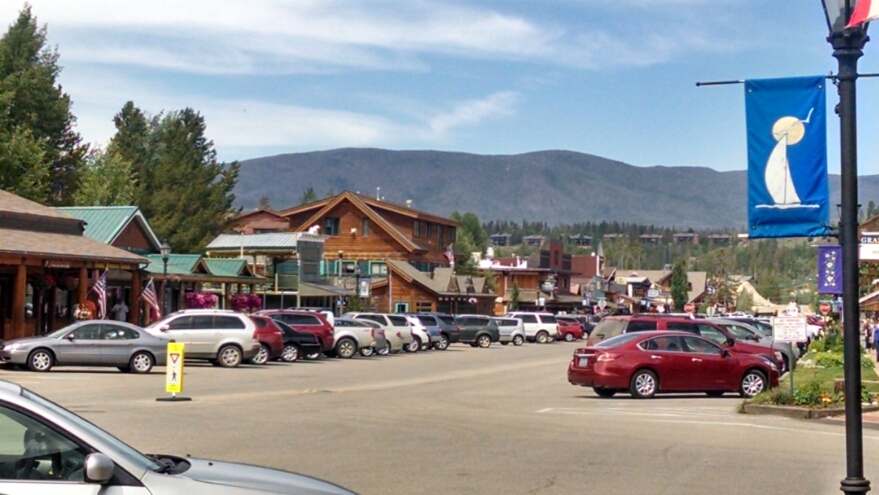 I meet Inspector Gadget, a thru-hiker just leaving Shadowcliff Hostel. He was the only person in the men's hostel bunks last night, and expected the same for me.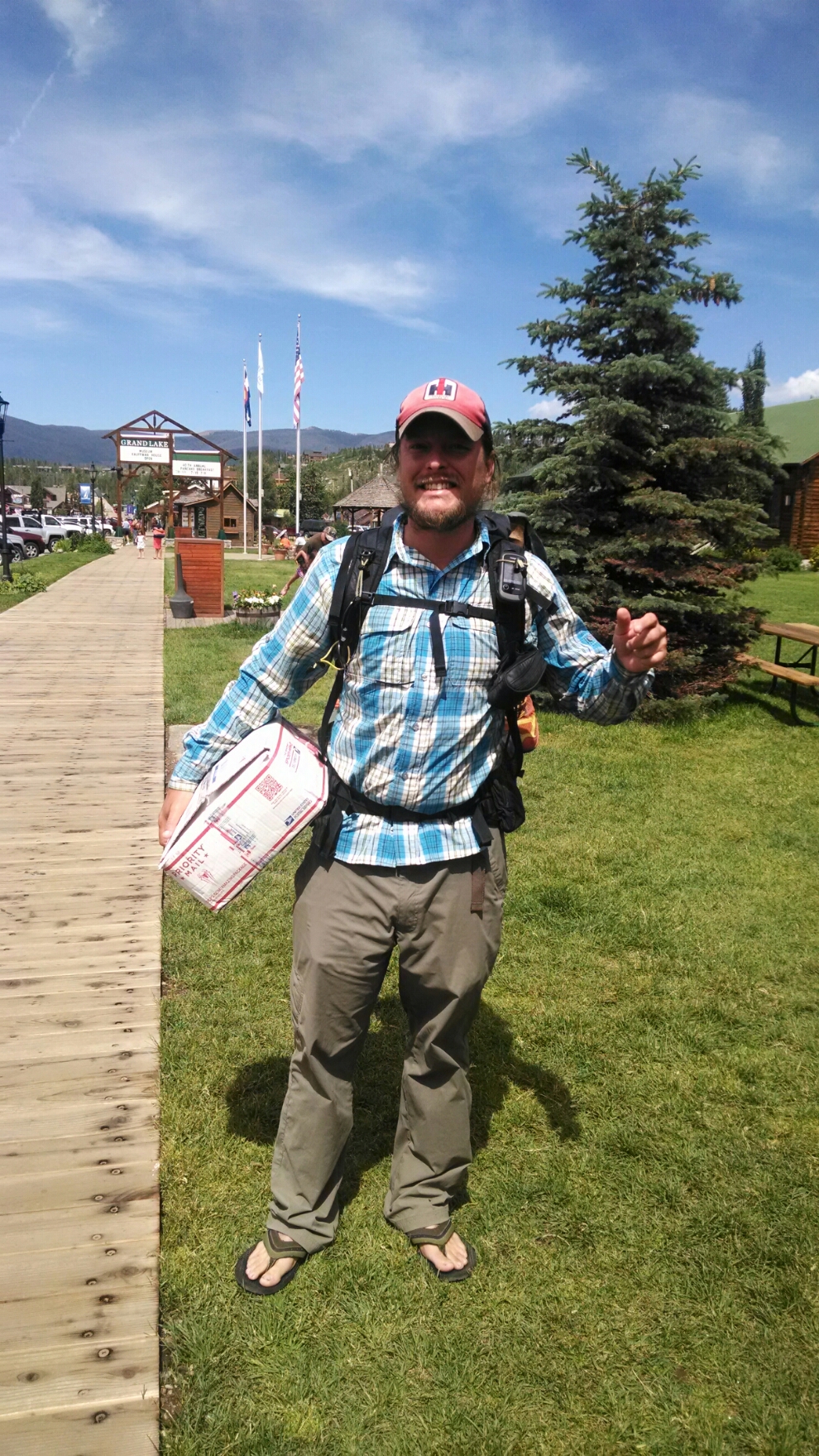 Too bad we could not meet for longer. He was off trail for a couple of weeks to tend to an injury, so is a ways behind the main group of thru-hikers.
The hostel and related cabins are on top of a high rock cliff, really quite striking.
A view of Grand Lake from the hostel common area window completes my tour of lakes for the day.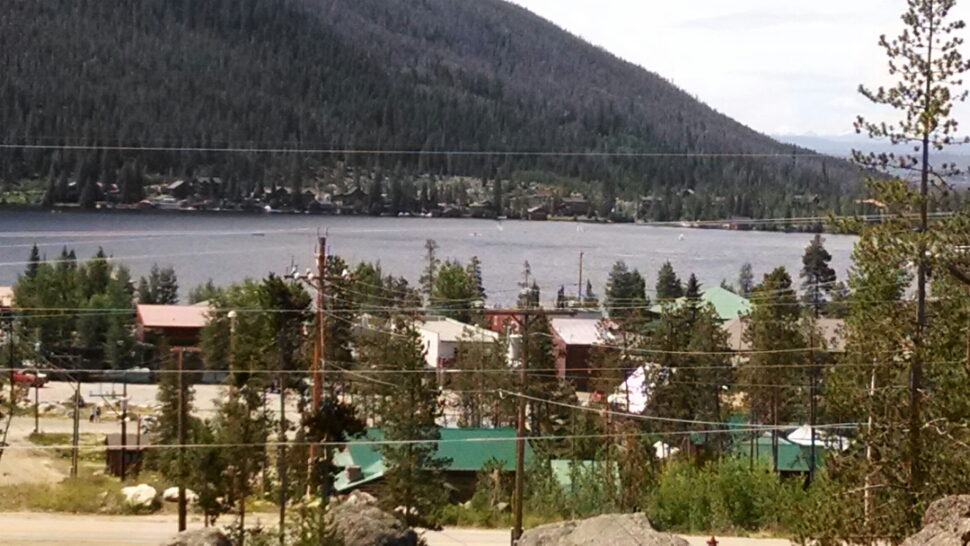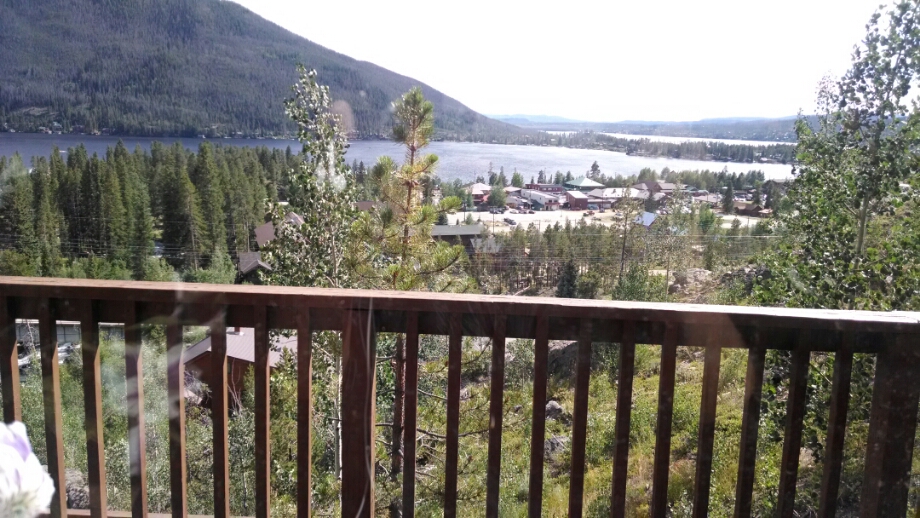 Day 34, 7/21/2014, Monday
Start 35-075WT near Twin Creek Ranger Station, mile 1347, elevation 8291
End 36-020XR Shadowcliff Hostel, mile 1356, elevation 8519