AZT 2020 Day 12, March 20, Friday
Start mile 244.9, near junction to Ripsey Ranch (passage15mile10.2)
End mile 272.5 along Gila River (passage16mile10)
Miles walked: 27.6
After some road and trail the route goes up a ridge between two great washes, or arroyos as we would say in New Mexico.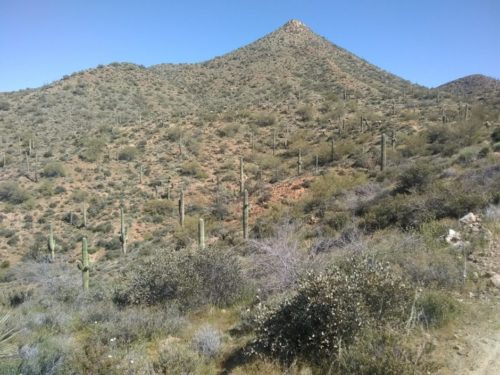 At the top are 360 views of mountains, canyons, and a copper mine.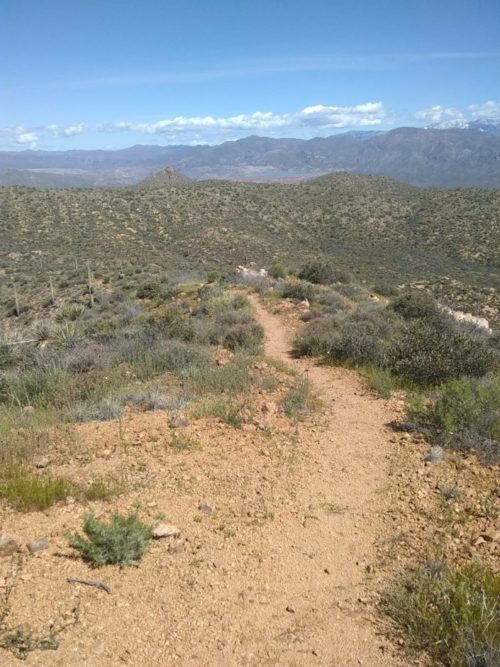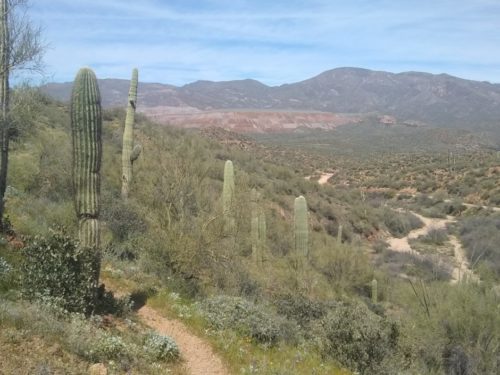 Descending down to the Gila River Canyon, the route crosses a bridge and follows the Gila River. I did this river section as part of the Grand Enchantment Trail in 2017, but in the opposite direction.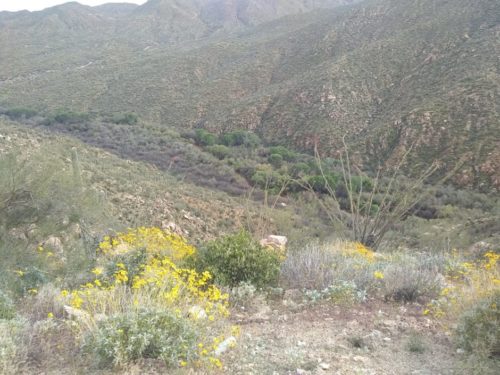 Often the trail climbs high up the river canyon on switchback, then back down again, as the river winds near one side of the canyon walls and then the other. The plant diversity is awesome here. Trees and shrubs near the water are grown so thickly together that it would be nearly impossible to reach the bank of the river by bushwacking.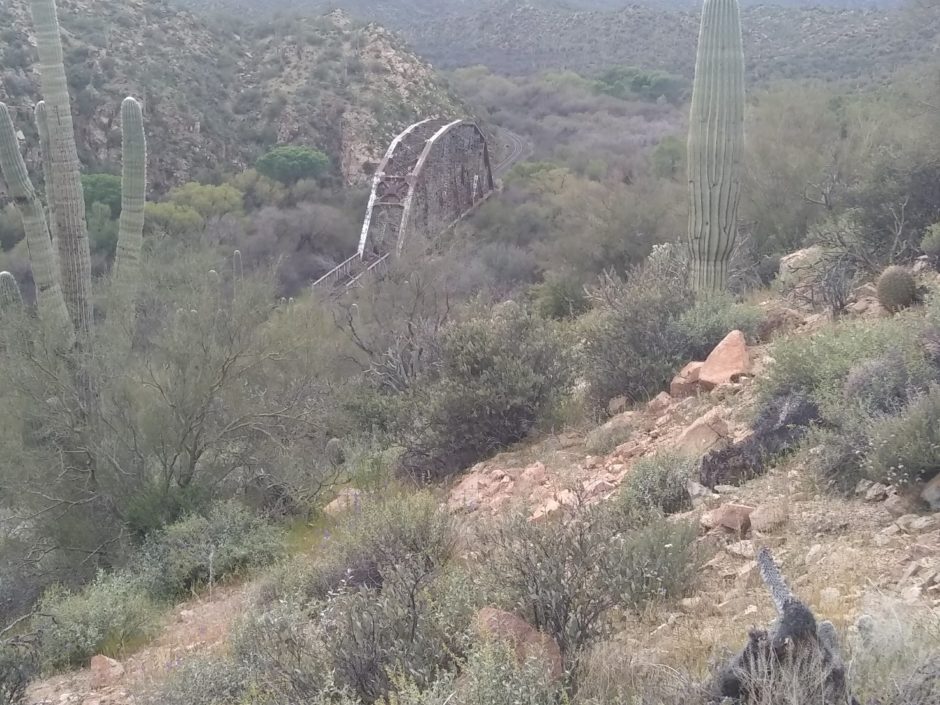 Here is an opportunity for crosscut saw that we do not have in my own state.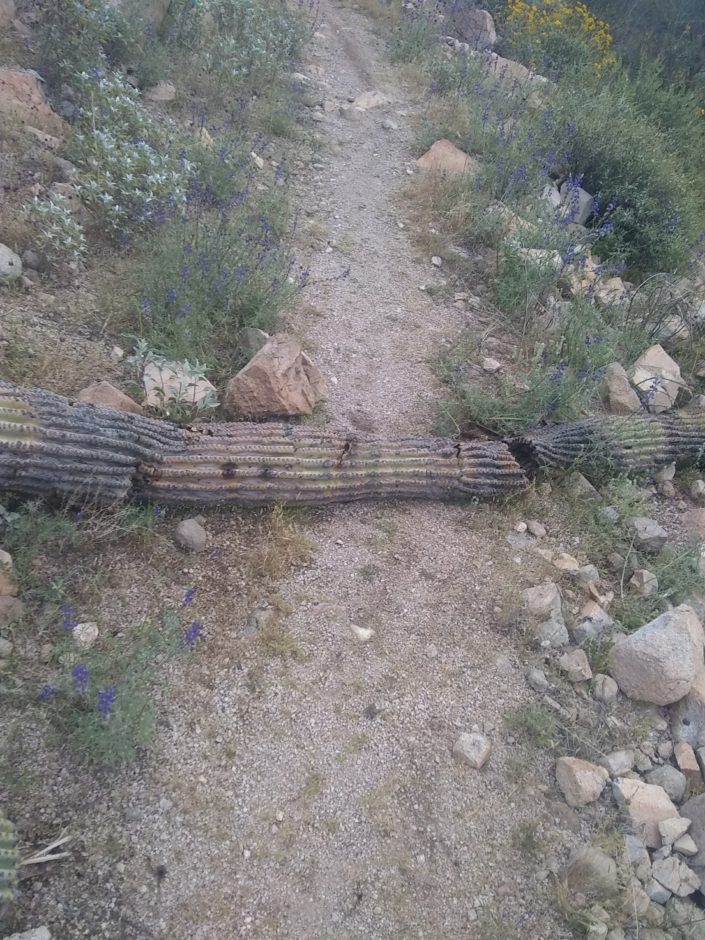 Good night.