AZT 2020 Day 13, March 21, Saturday
Start mile 272.5 along Gila River (passage16mile10)
End Picketpost Trailhead mile 300.5 (passage17mile11.7), and then trail angel ride into town
Miles walked: 28
The trees at the bottom of Gila River Canyon, manzanita and willow and some mesquite, are not very green yet like the canyon walls. Perhaps it is the types of trees, or maybe they get less sunlight until the sun goes higher in the season.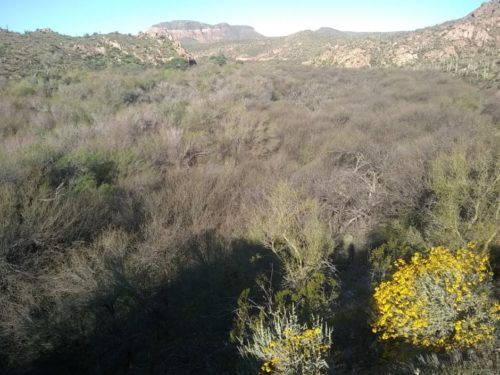 The route leaves the Gila River and starts climbing into some truly splendid high canyons. The route is different than on the Grand Enchantment Trail, which explains why it all seems new to me.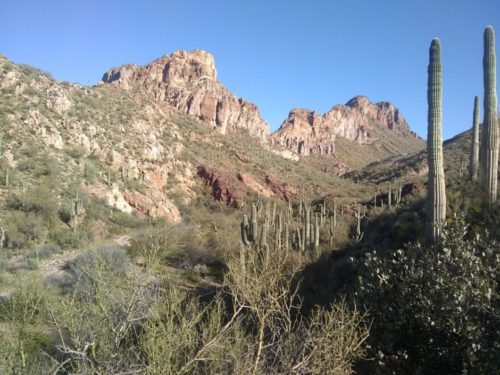 After meeting hiker "Sparkly Mañana", later I chat with cyclists Justin and Danielle.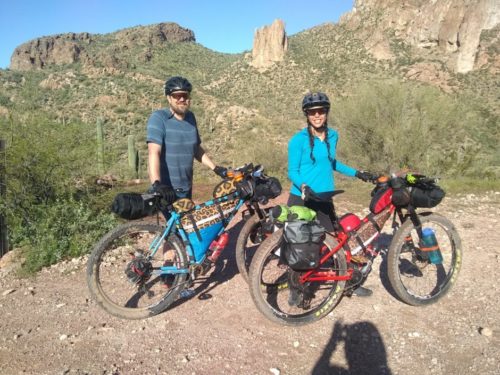 Still later meet thru-hiker Ross, hiking a couple of sections with his mother Becky.
I take so many photos of gorgeous canyon views.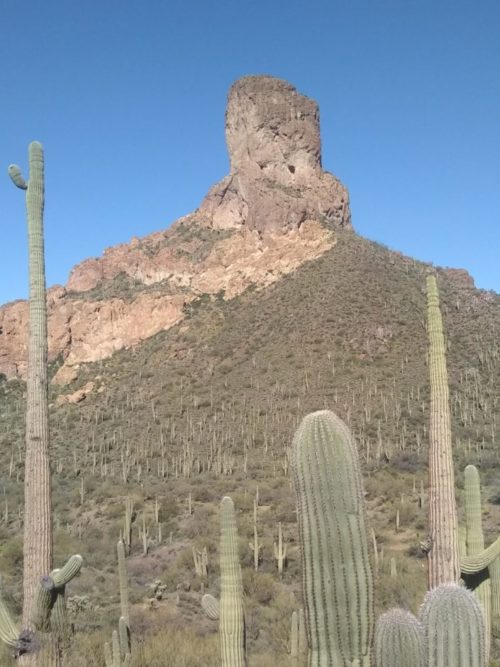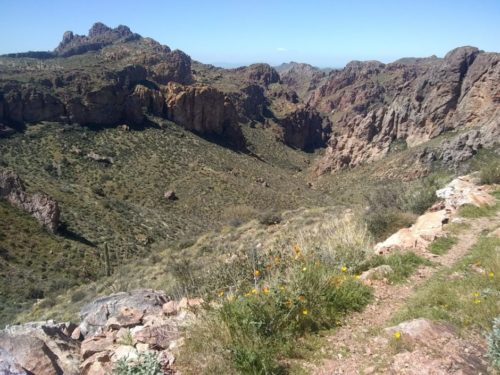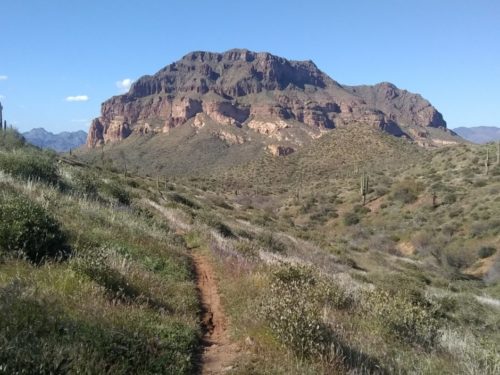 At the trailhead I meet young thru-hiker Palmer, soon to start college.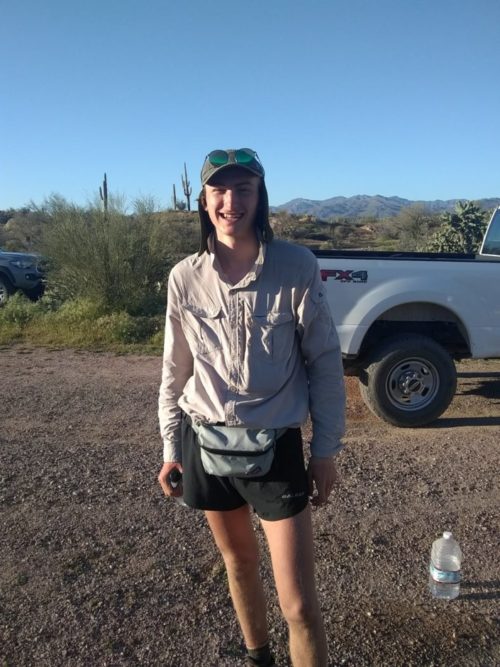 Trail angel and camp host Aliza briefs us on the irrational hoarding triggered by covid19, which will prevent hikers from resupplying in small trail towns, where store shelves are becoming bare. She arranges a ride for us into the nearby town of Superior, which I visited before on GET2017. I get my supply box from a motel to which I mailed it, but rooms are allegedly full. Palmer and I are invited into the home of trail angel MJ for the night, and we get showers, clean clothes, dinner, and good talk.