AZT 2020 Day 14, March 22, Sunday
Start Picketpost Trailhead mile 300.5 (passage17mile11.7), and then trail angel ride into town
End mile 320.6 on Reavis Ranch Trail (passage19mile1.6)
Miles walked: 20.1
Trail angel MJ brings me back to the trailhead after a substancial breakfast, and hiking starts around 9.
Our route goes up Reavis Canyon, crossing the stream several times.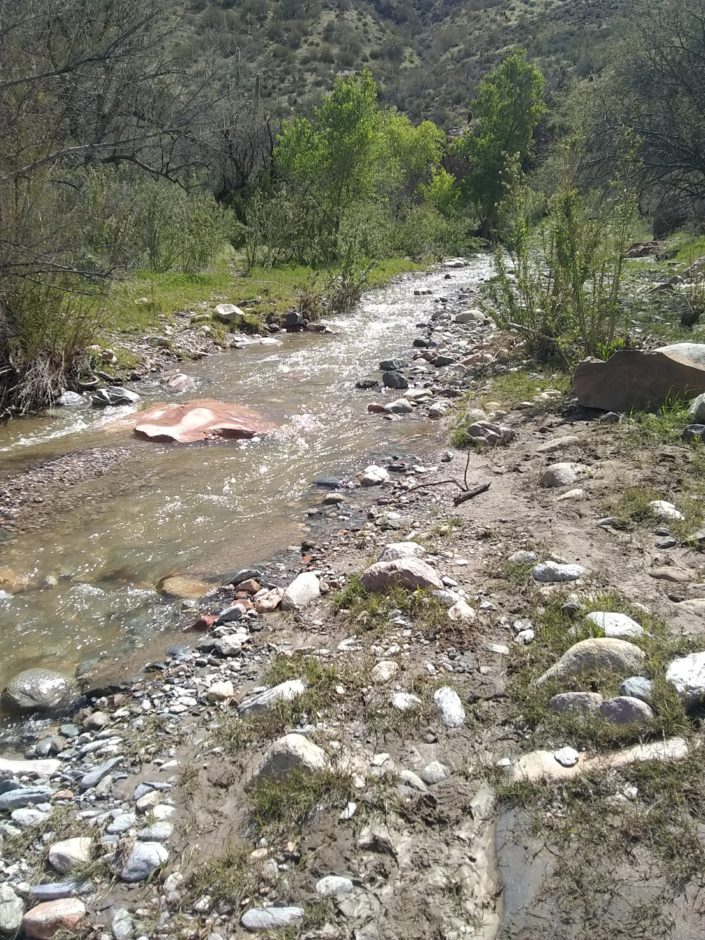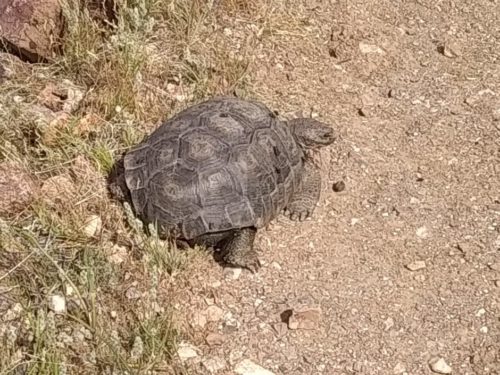 ATVs and 4WDs are out today, vrooming about the canyon. Eventually the route climbs out of the canyon, with some views.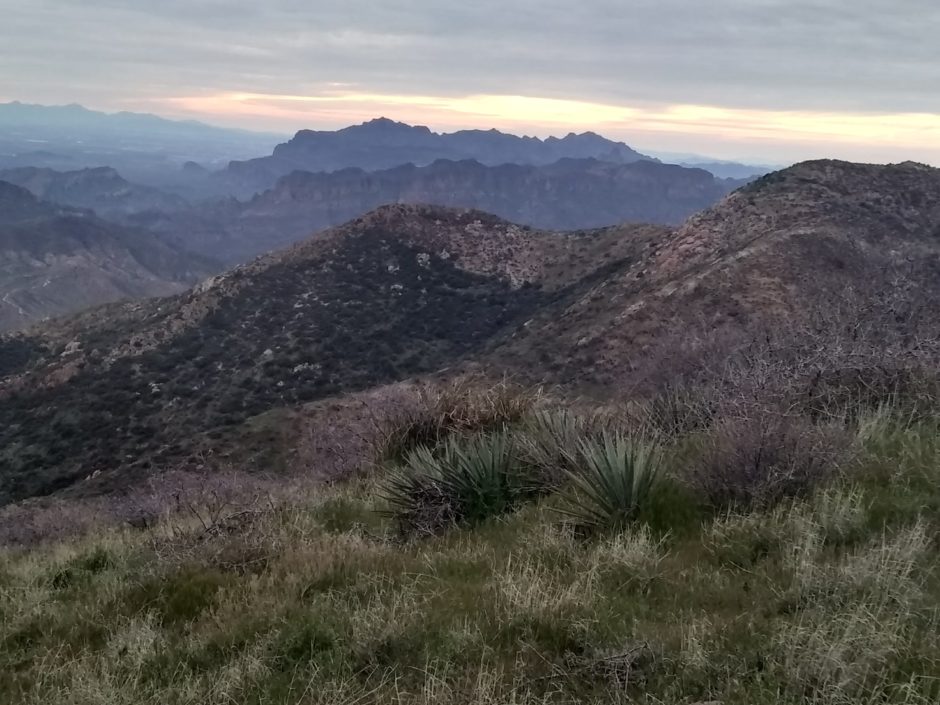 Down the passage goes on the other side, along Reavis Ranch Trail, along and often crossing a fast-flowing stream going straight down with few turns, with many exposed rocks from flooding. Burned forest along the stream has not grown back enough for ground cover to reduce erosion.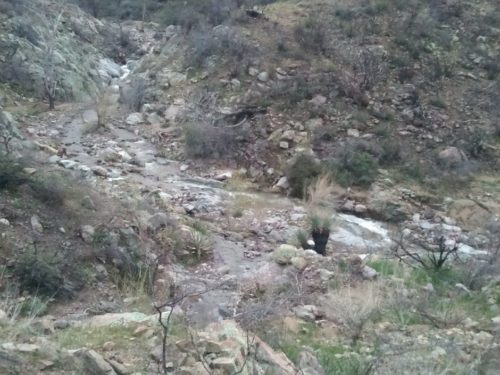 The trail here has less room to wind around and often goes straight down slope, with few erosion control features,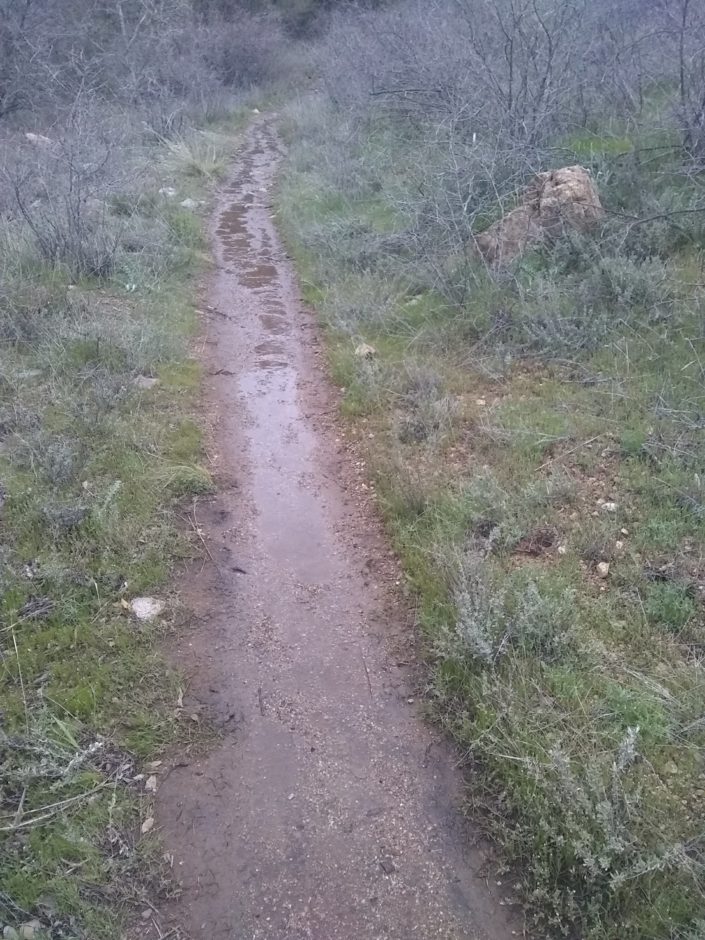 After crossing the fast water several times, darkness falls and I make camp on bare sand at the edge of burned low trees. Two night hikers pass by as my tent goes up.
Finished audiobook A Prefect's Uncle, by P G Wodehouse.