AZT 2020 Day 15, March 23, Monday
Start mile 320.6 on Reavis Ranch Trail (passage19mile1.6)
End mile 342.4 forest road 341 (passage19mile23.5)
Miles walked: 21.8
Today the route continued to cross back and forth across streams, often wet-foot crossings because the water is so high or the bank is washed out. But I don't want to include a picture of that, so here is a cool rocky bluff characteristic of the Superstitions.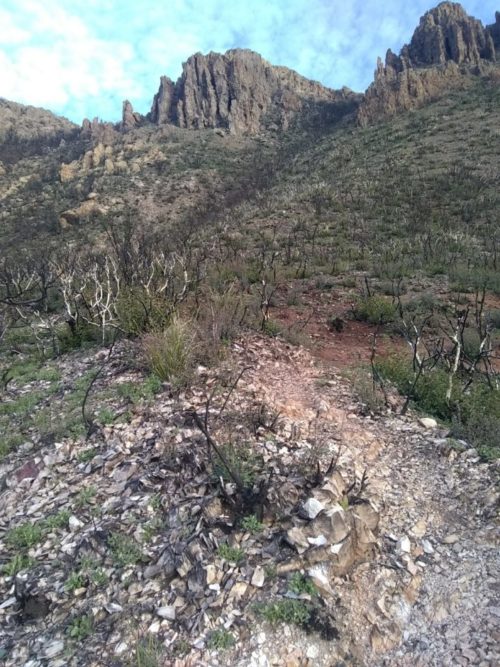 The trail condition today is unusually rugged, with plenty of large rocks, poor drainage, mud, and PUDs (pointless ups-and-downs). Or maybe this is the new normal? We will see tomorrow. I could not make my usual mileage today– it was tough going, guys.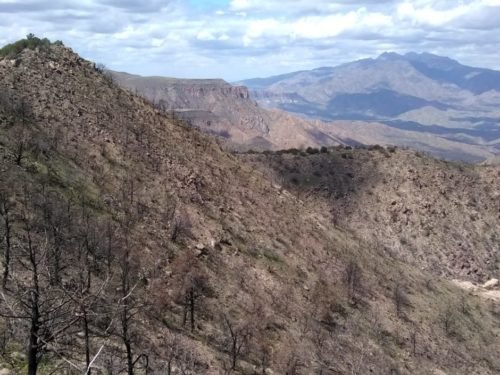 In the distance here is huge Roosevelt Lake, which perhaps we will see better tomorrow. We are really high up from surrounding lowlands, but the altitude here is only 5k, but the lowlands is so much lower.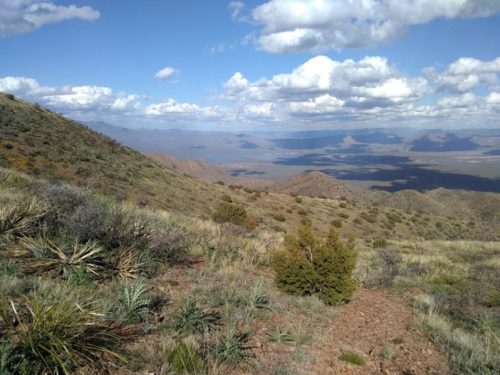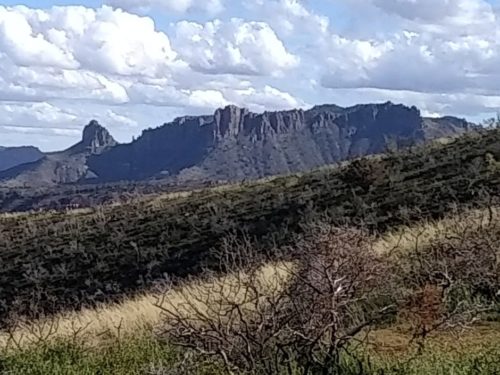 Homer ius a pack goat on a practice hike. Jason and Richard were camping with Homer at Cottonwood Creek, heading toward Picketpost, near Superior. If Jason has a good hike he will be trained as a pack animal.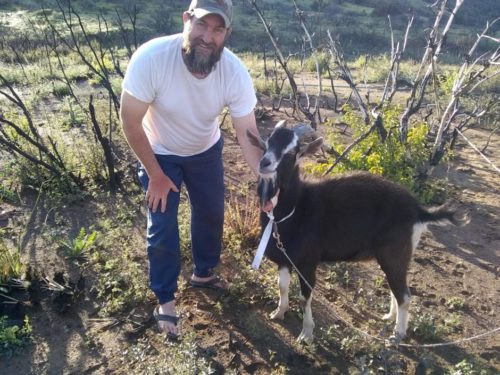 I criss-crossed Cottonwood Creek for several pleasant miles. The creek just had a tiny bit of water, an unusual condition for the last couple of days.