AZT 2020 Day 16, March 24, Tuesday
Start mile 342.4 forest road 341 (passage19mile23.5)
End mile 366 near junction to Bear Spring (passage20mile17.9)
Miles walked: 23.6
Road and trail lead me to Roosevelt Lake, a man-made reservoir on the Salt River.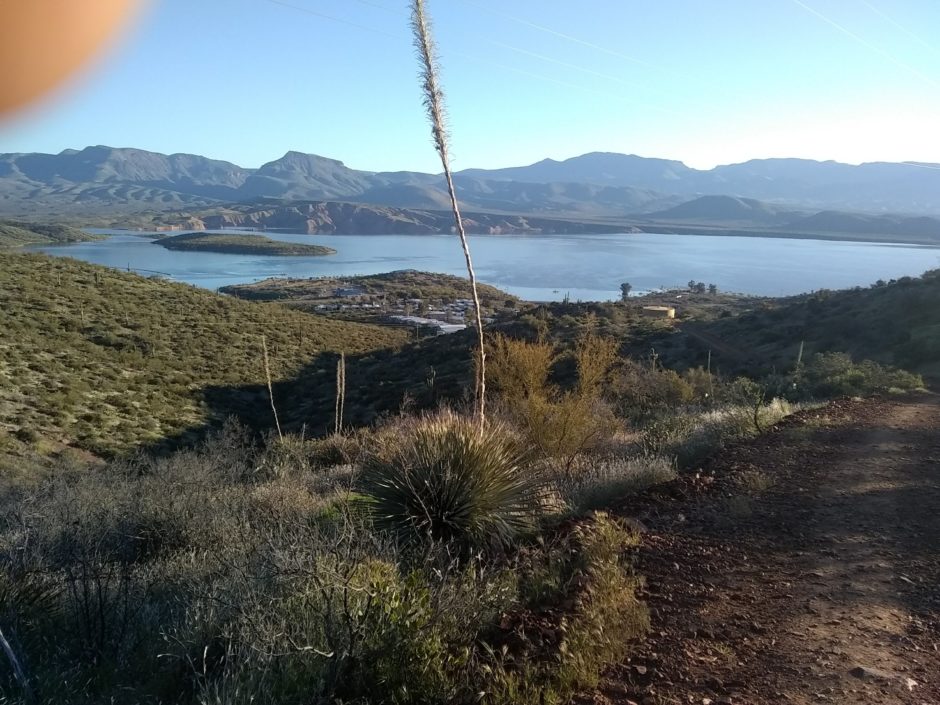 I do not go down to the marina for snacks or resupply, for "social distancing". Next is walking on a suspension bridge, near the dam at the outlet of the lake.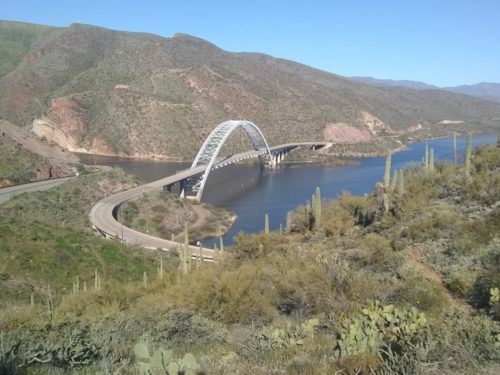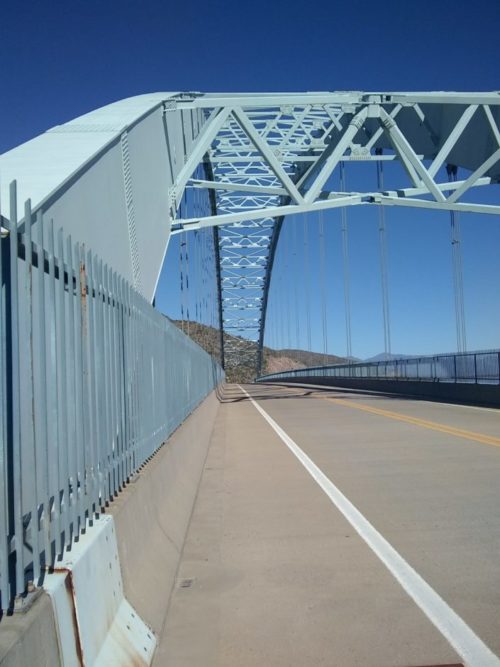 The trail now heads west and later northwest to go around the lake. climbs a series of ridges forming a buttress to the Mazatzal Mountains.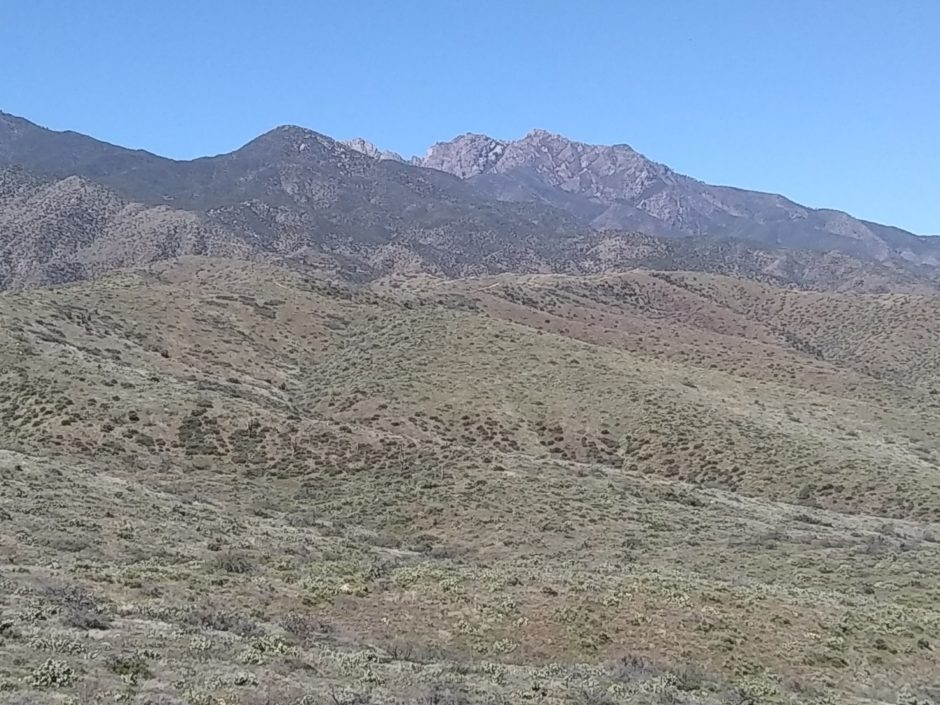 Trail conditions today are rather good, with lopping and sawing needed on the heights. The path is often rugged, crossing many rocks and talus fields. After a 3k climb from the lake, the route actually stays fairly level going along the side of mountains.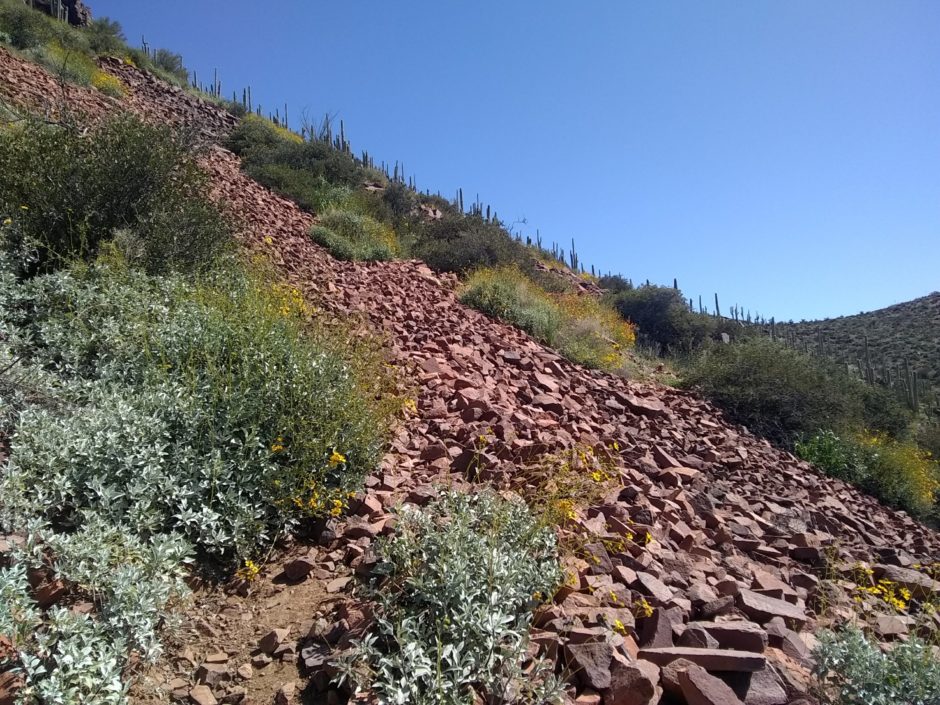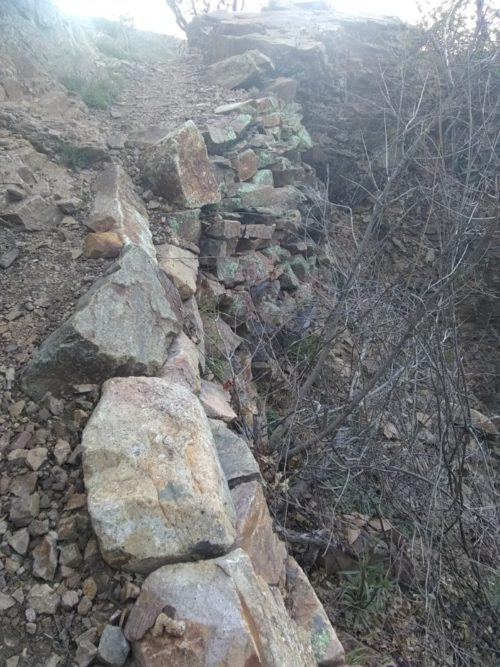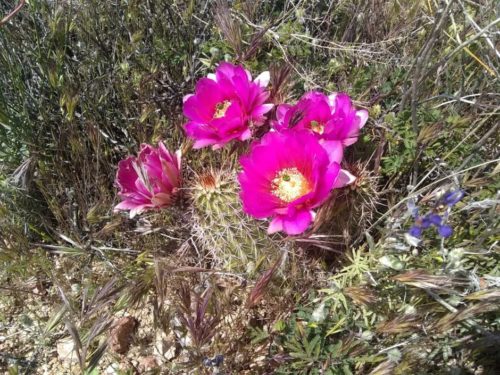 Until darkness falls, I can still see Roosevelt Lake below.
Finished audiobook I Will Repay, by Baroness Orczy.