The NMVFO improved trail at Ute Lake State Park on October 6-8, our first project at this site. We camped at a group site overlooking the reservoir.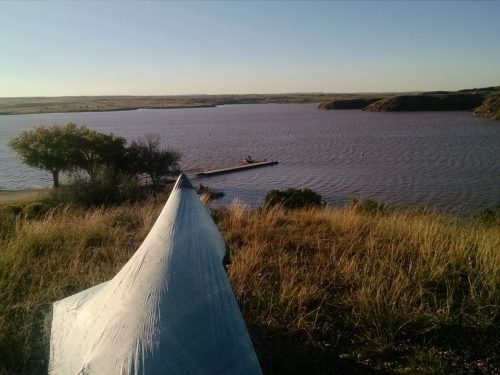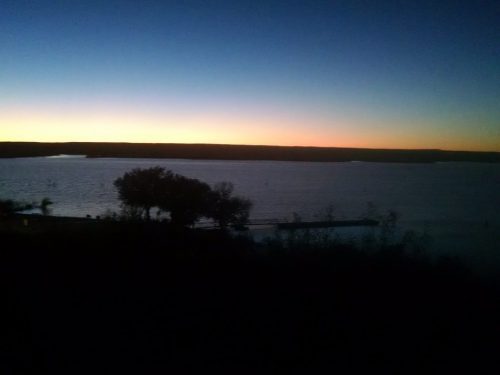 Raccoons stole tortillas and other food the first night, so someone had to go into nearby Logan for replacements.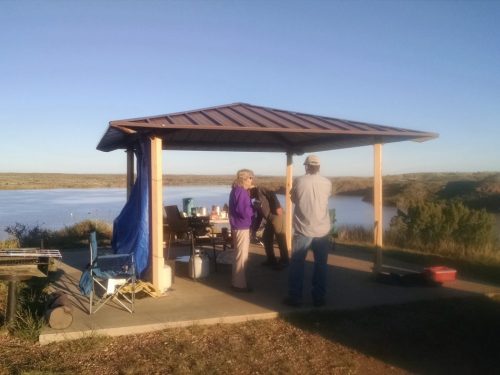 The lake was at an unusually high level due to recent rain, and the spillway was overflowing for the first time in decades. Fisherman started arriving very early Saturday morning for an angling competition.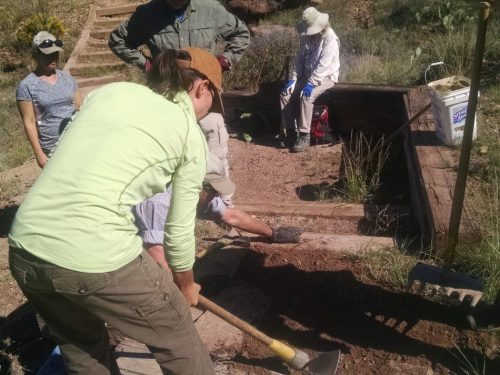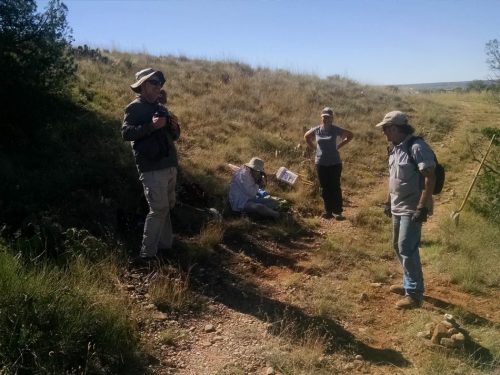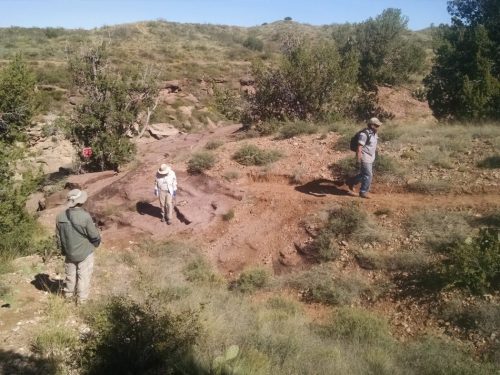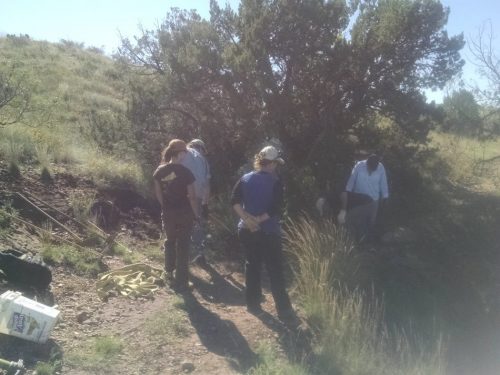 Chris was group leader, and Nelly served as cook.