Twelve NMVFO volunteers met at the Santa Fe ski area parking Thursday, June 25, at Winsor Trailhead and hiked into the Pecos Wilderness along Winsor Trail 4 miles to the junction of Skyline Trail. We set up a base camp in a meadow known as Puerto Nambe. For the next few days we used crosscut saws to clear 67 fallen logs along 2.5 miles of the Skyline Trail towards Penitente Peak. The Pecos chapter of the Backcountry Horsemen helped by transporting our tools and equipment to the base camp, and then departed, planning to return Sunday.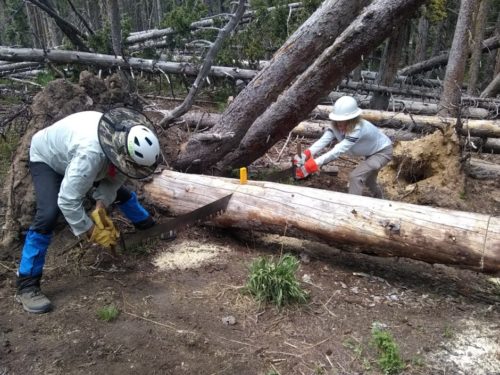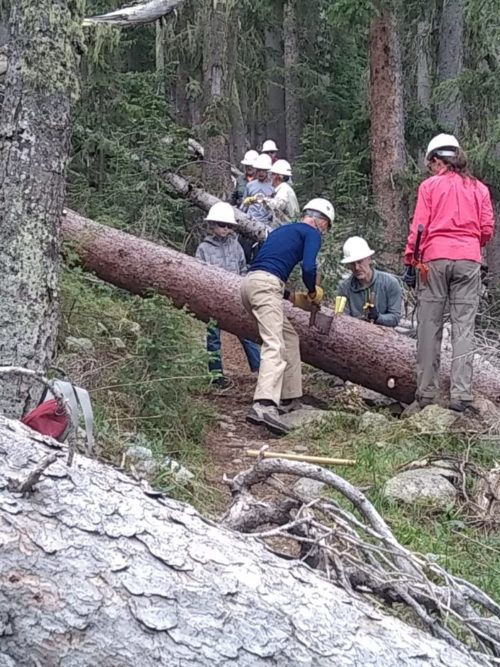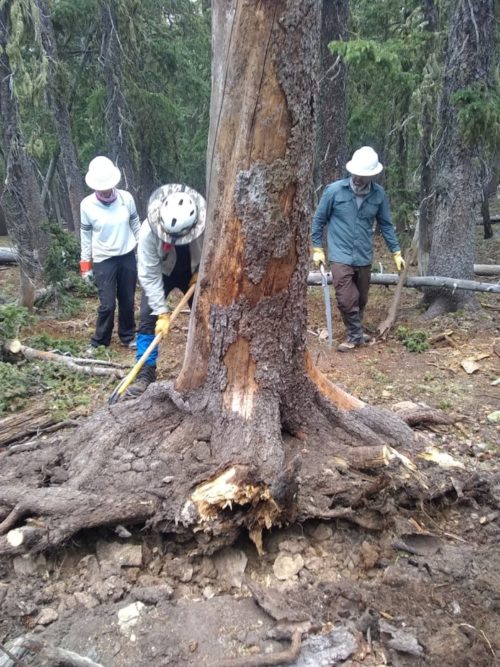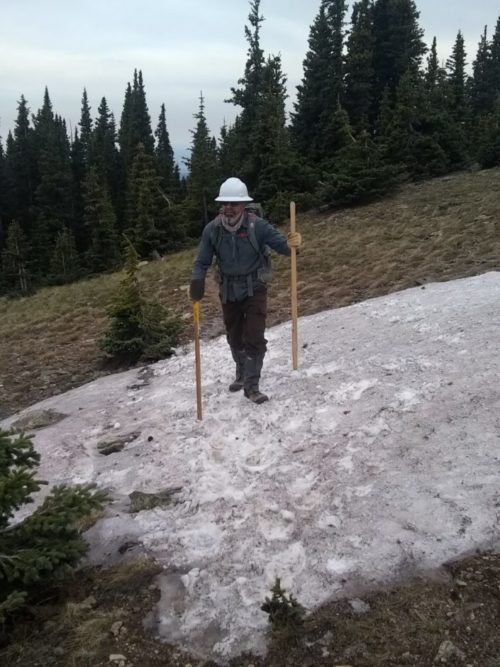 Following Santa Fe forest coronavirus protocols for trail work, we all brought and cooked our own food, and tried to maintain social distancing and use proper PPE.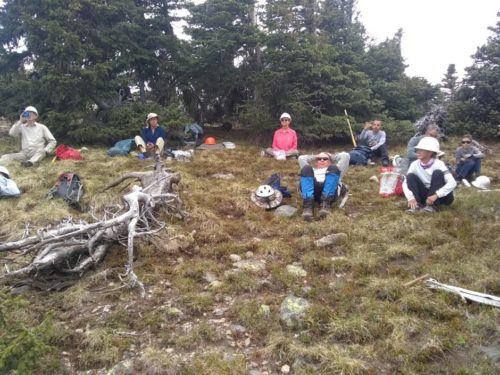 On Friday we ran out of logs early, with such a large group of hard-working and talented people (!), so hiked to Spirit Lake along Winsor looking for more sawing opportunities.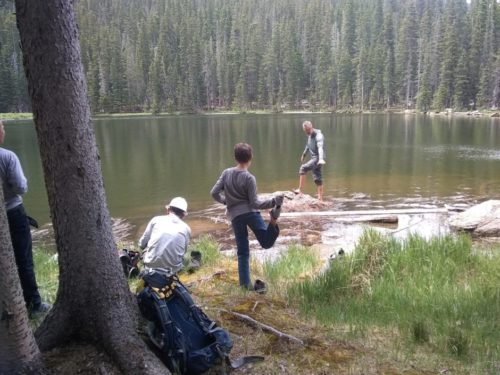 Saturday a few people left early, and several did a day hike to Baldy and then departed, and I scouted for a future project. A couple of people remained Sunday and met the Backcountry Horsemen to transport our equipment back to the trailhead.
Mike, Karen, Vann, Mark, Brian, Brian, Ruth, Uwe, Jamie, Dominic, Tom, and Nick: you are all brilliant!
Related Posts: