The NMVFO worked on a single-day project on a Tuesday, to replace an old log crossing at Nambe Creek on the Winsor Trail, about 2 miles into the Pecos Wilderness from the Ski Santa Fe trailhead.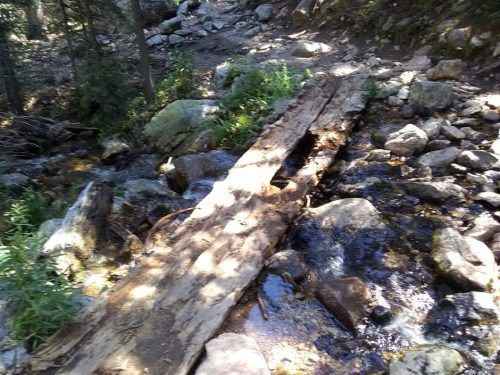 The old split-log bridge was rotting and water-logged, with questionable footing.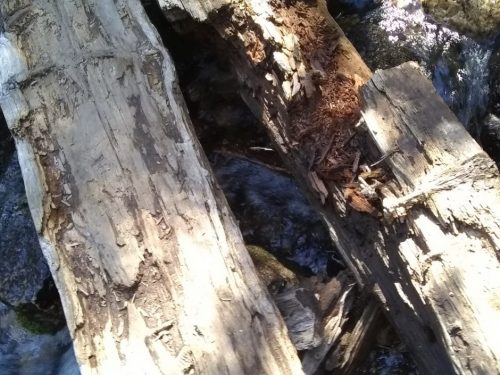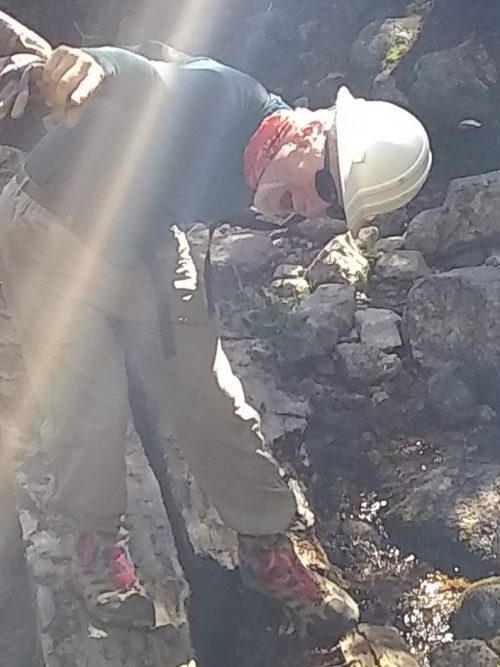 Boulders were levered in place with rock bars, to use as stepping stones.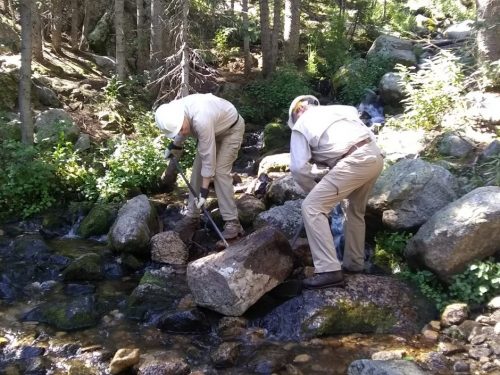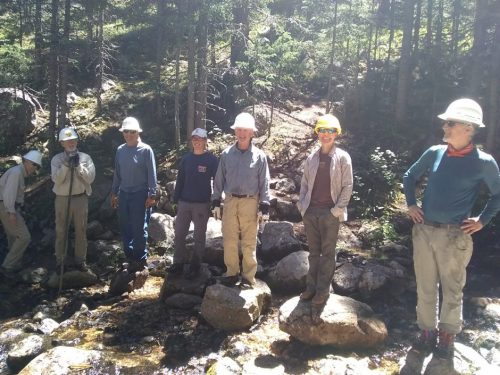 The old logs were sawed and removed. Waterlogged, they were surprisingly heavy to lift, and needed to be cut into small sections.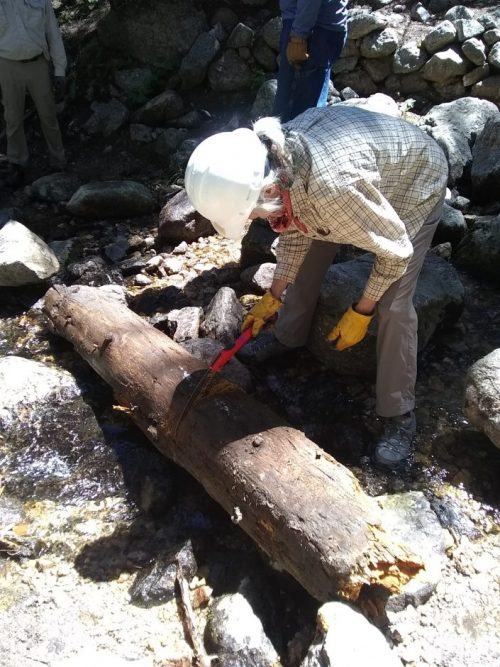 Along with agency contact Jennifer and leader Mike T, Dan, Walt, Dennis, Katie, Nancy, Doug, Anna, Jenny, and Paul all did good work today to improve public lands.
I hiked this section of trail this year, as part of the Northern New Mexico Loop.