The New Mexico Volunteers for the Outdoors (NMVFO) returns for a weekend at the BLM Datil Well Campground. On Friday, as is now tradition, campers dined together at Eagle Nest Guest Ranch in Datil.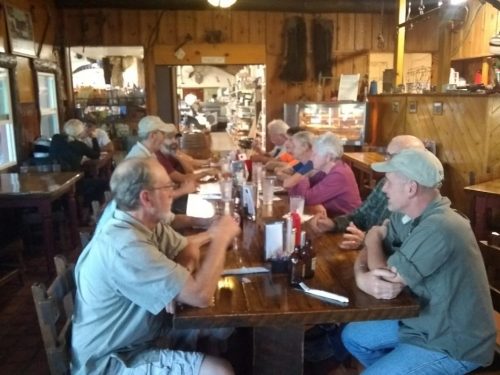 On Saturday we built new trail on a proposed hiking loop to camping sites that may be used by scouting groups. Terrain was grassy, with scattered pinon and juniper, few rocks, and mild slopes.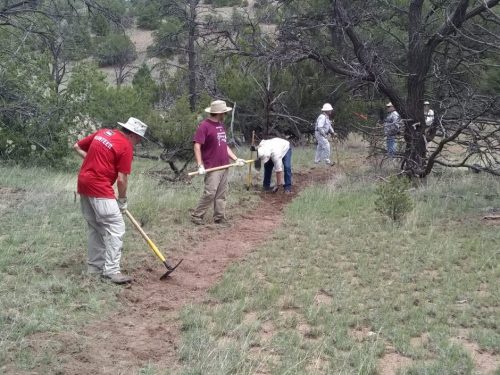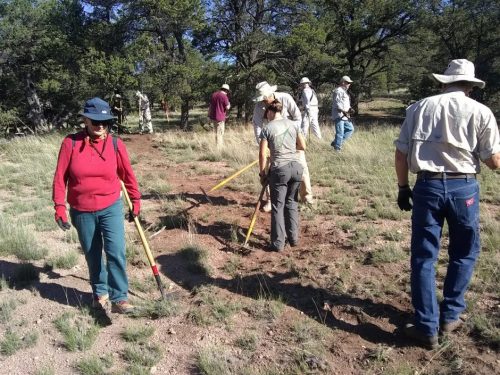 (I did not get to stay for camping or Sunday morning work, due to pet care duties at home.) Chris led the project, Marie and Donna were cooks, and Jenny, Nick, Mike T, Ed, Jim M, Max, Laddie, Maria, Todd (and possibly others) did excellent work.
Related Posts: