GET 2017 Day 31, May 26, Friday.
Start Segment 29 mile 7.4 of 19.8, on FR138 on high ridge of the San Mateo Mountains
End Segment 30 mile 12.1 near stock pond in Milligan Hills near national forest boundary
Miles walked:   24.5
My nice forest road is eroded due to a very recent burn. This was smooth road last year during my practice hike.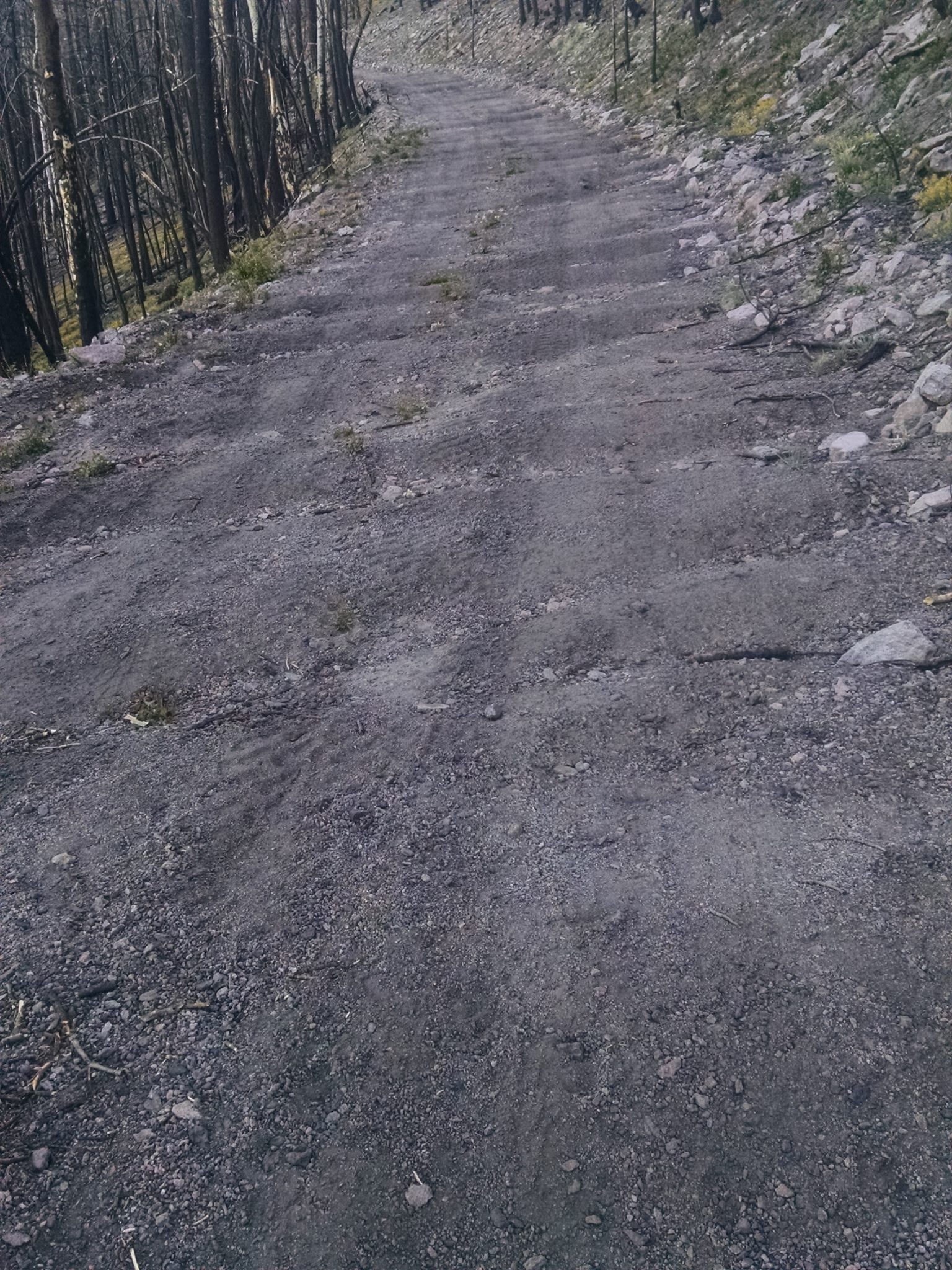 A side trip adds another lookout tower.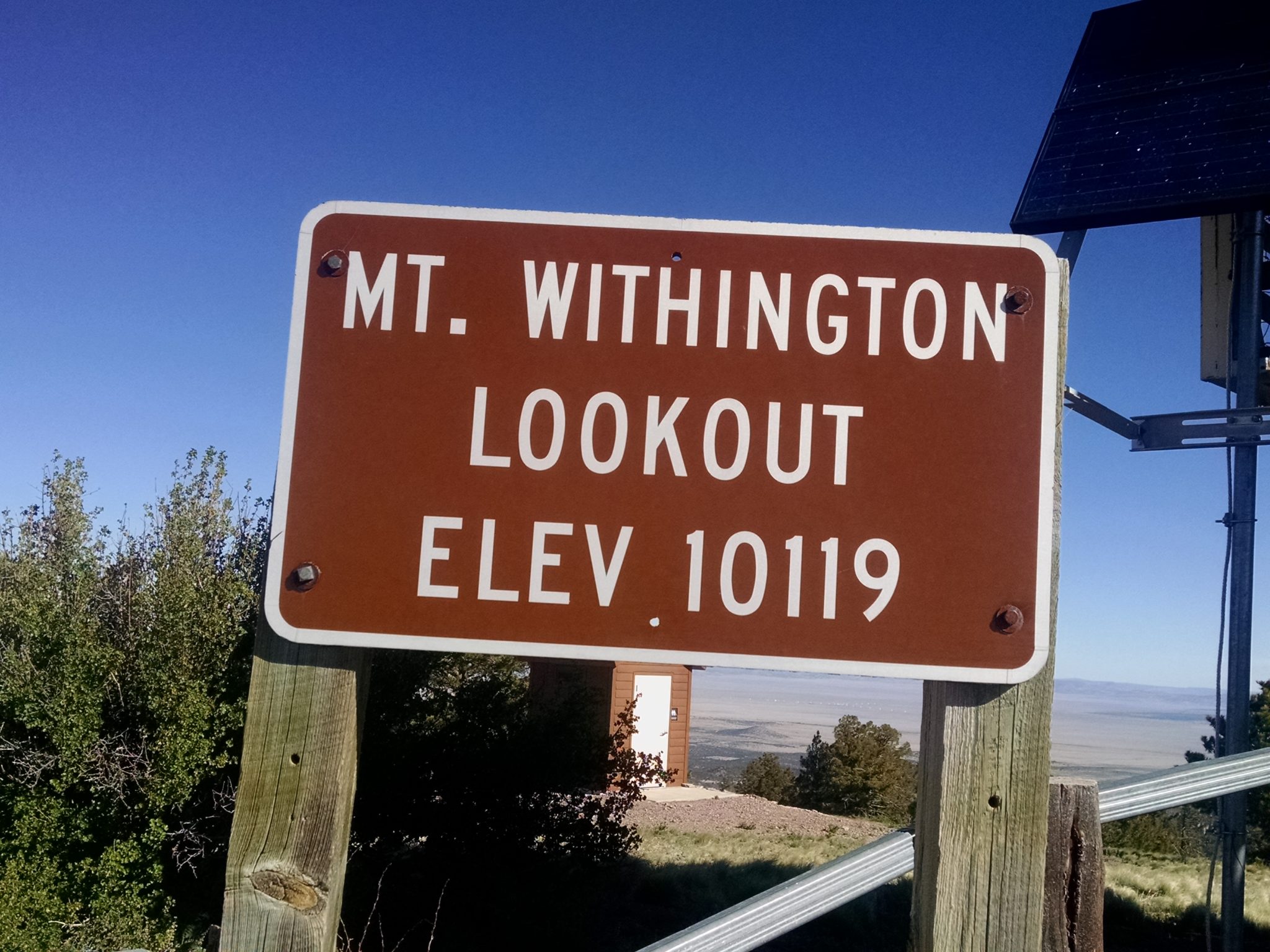 Ho! The lookout tower is occupied!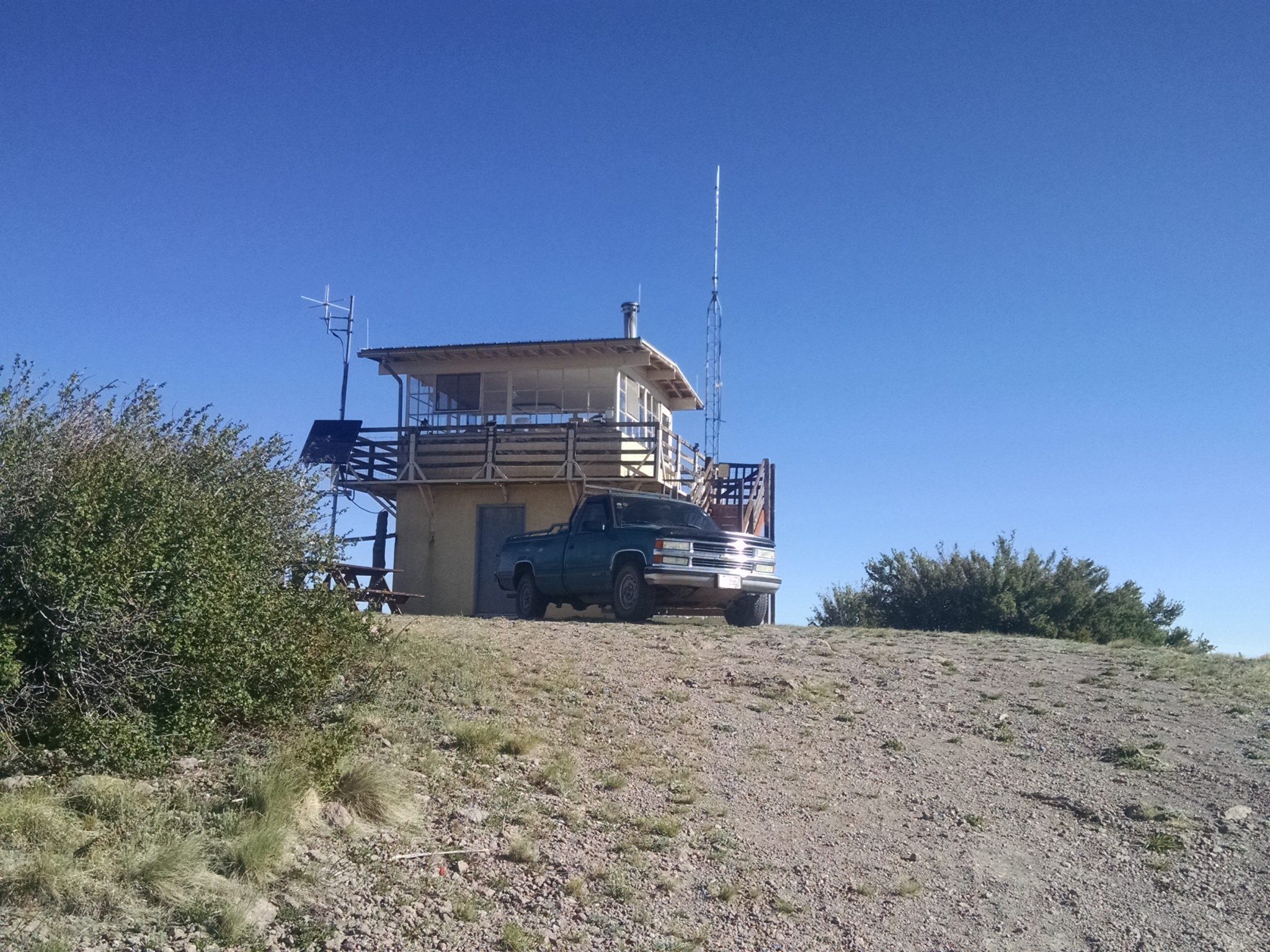 Joe invites me in to chat, and peppers me with questions about my journey.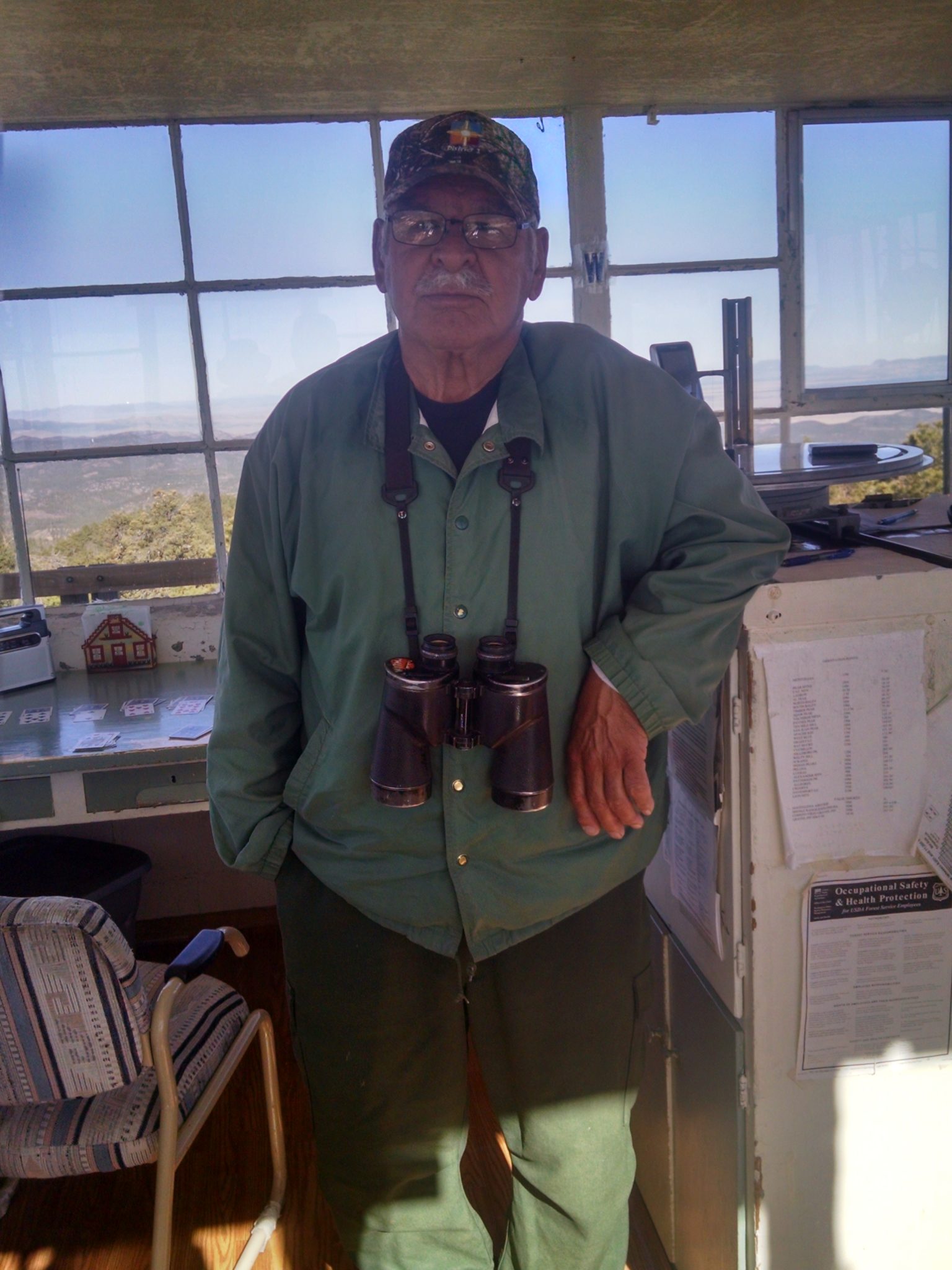 Splendid morning views from Withington peak are well worth the detour.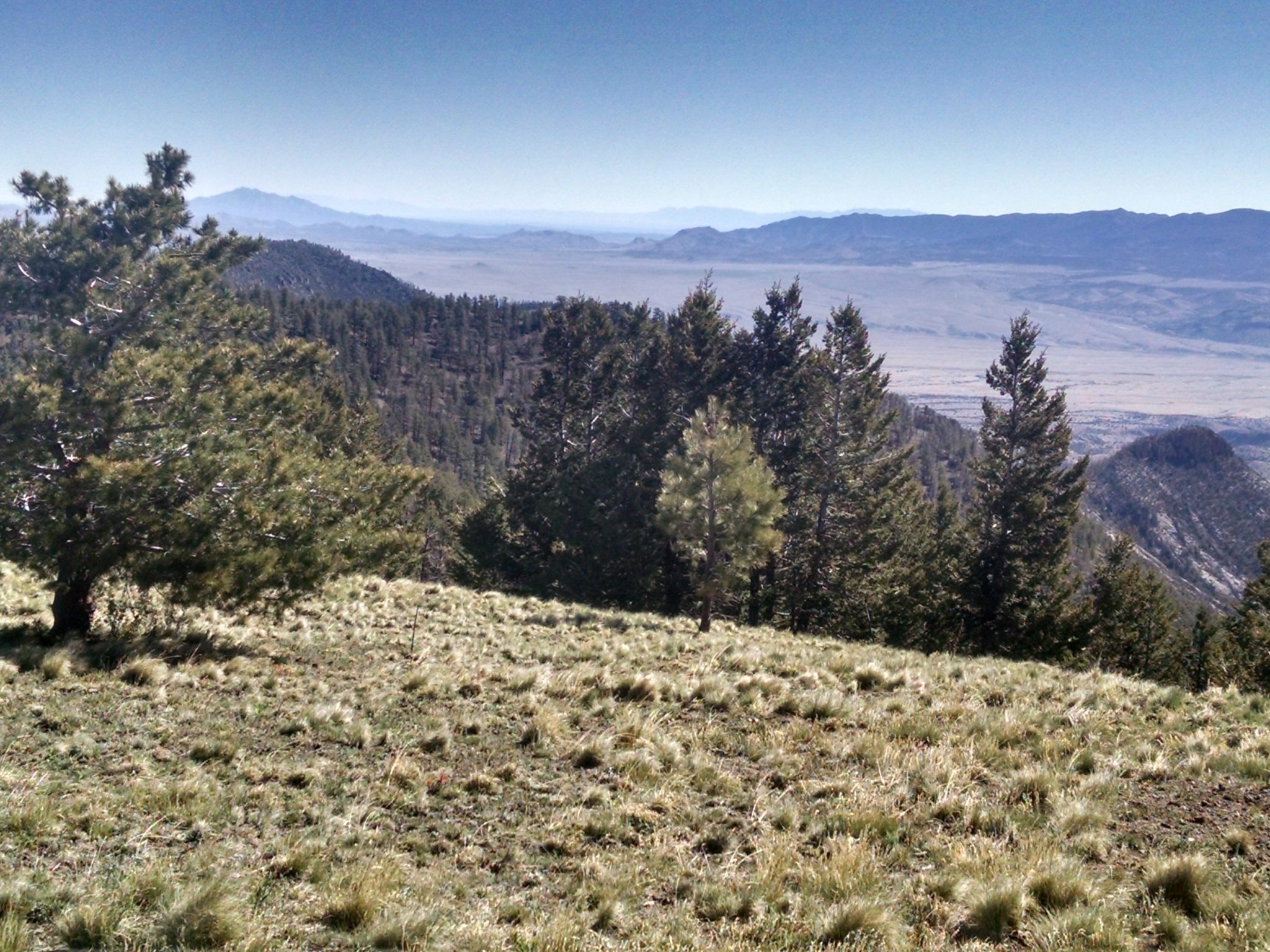 ***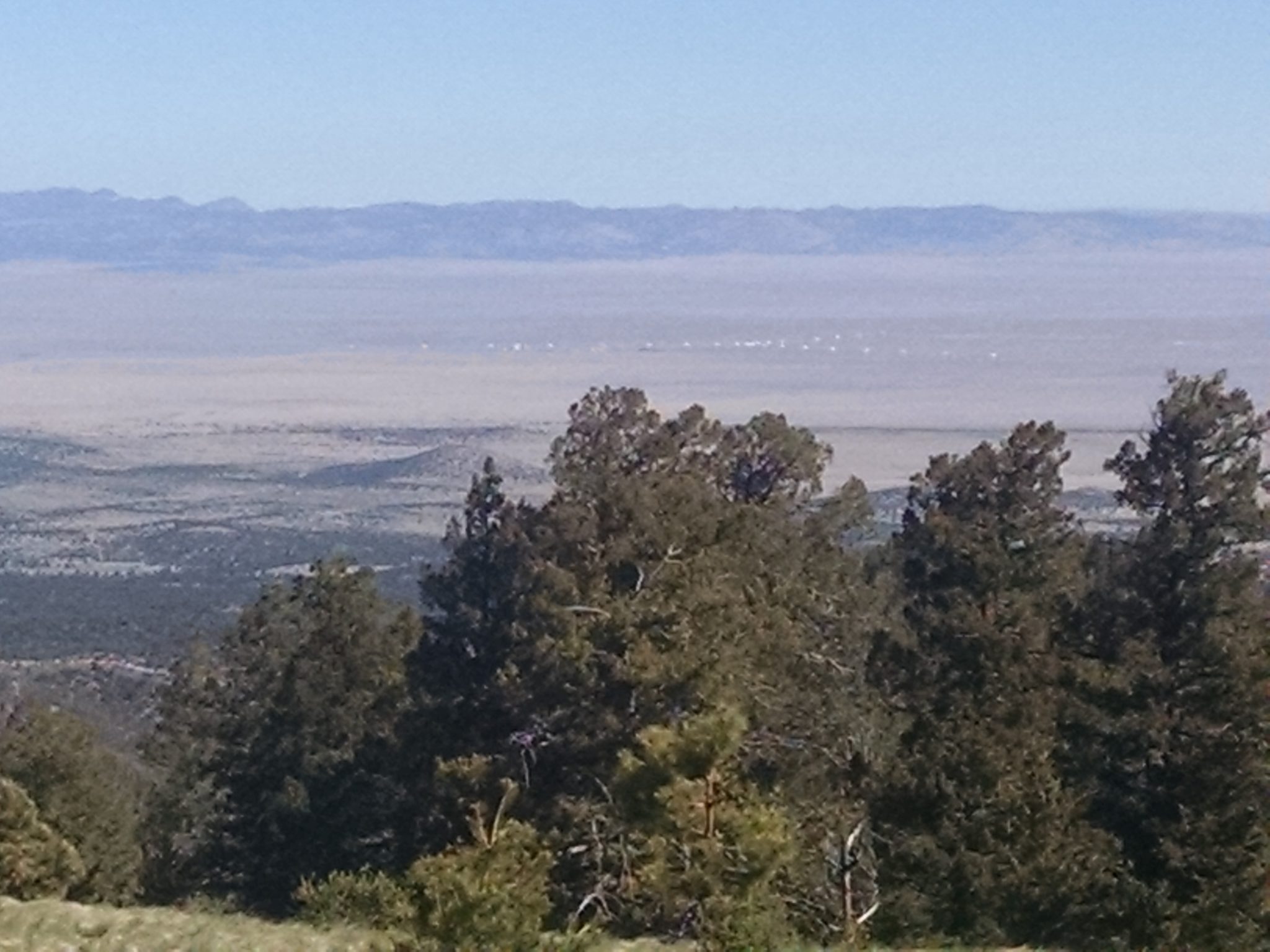 ***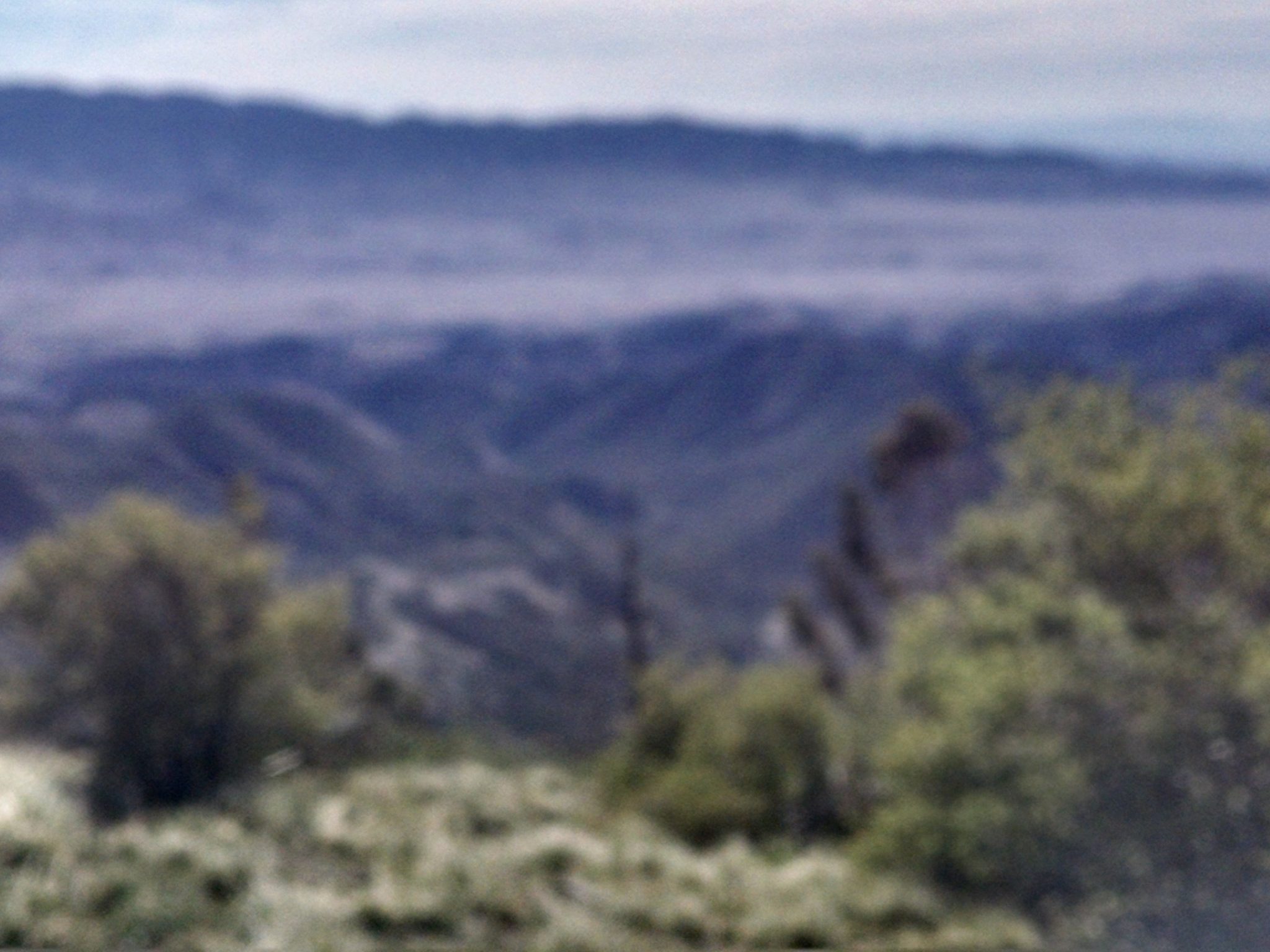 Returning to begin Potato Trail, one encounters a burn from last year, after my practice hike.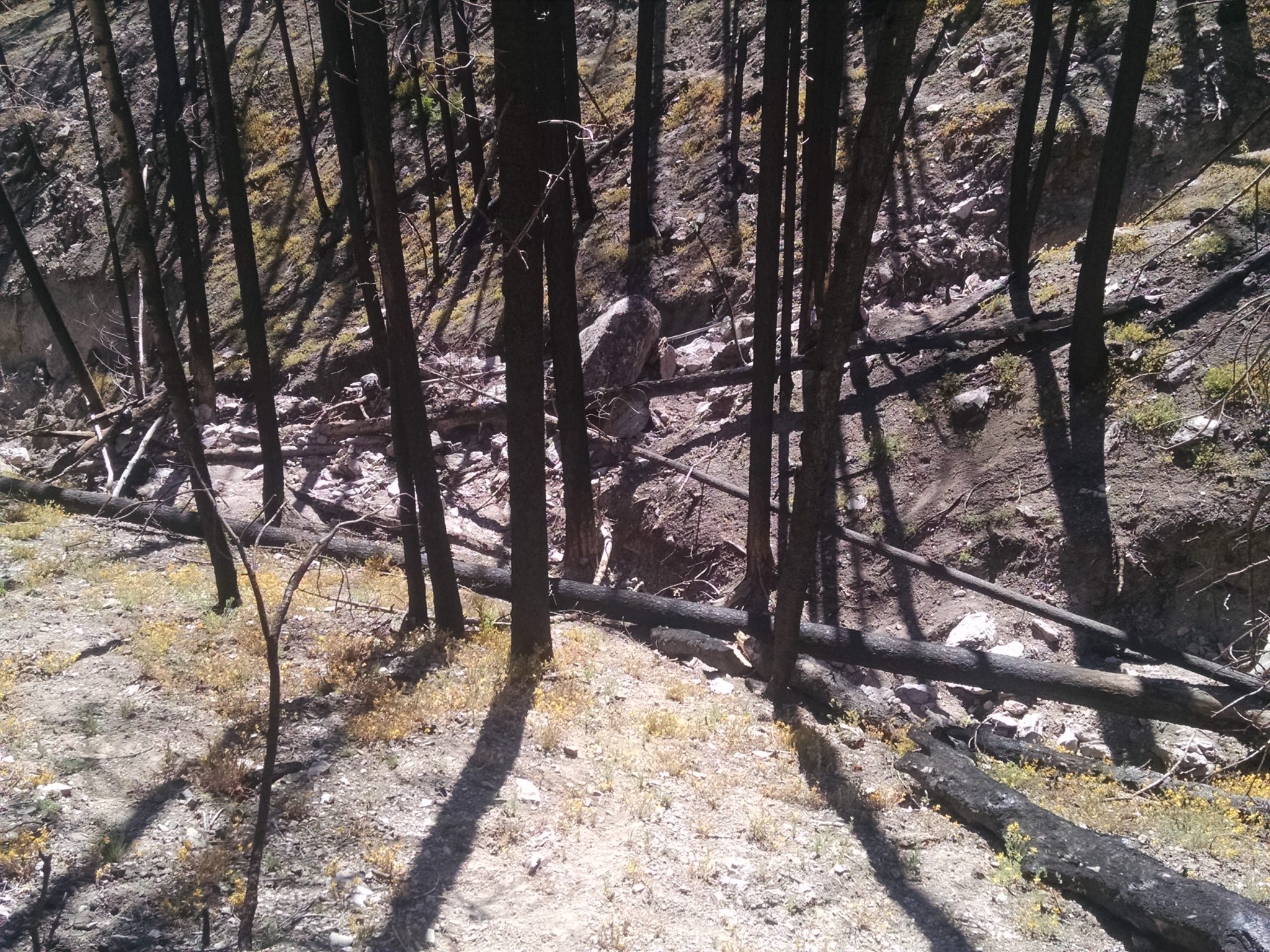 The recent burn caused much erosion on a steep slope with already narrow switchbacks. A few heavy rainstorms could really wipe out the trail here.
Potato Canyon is greatly changed from last year, with wide gravel floor in many spots from heavy storm flow.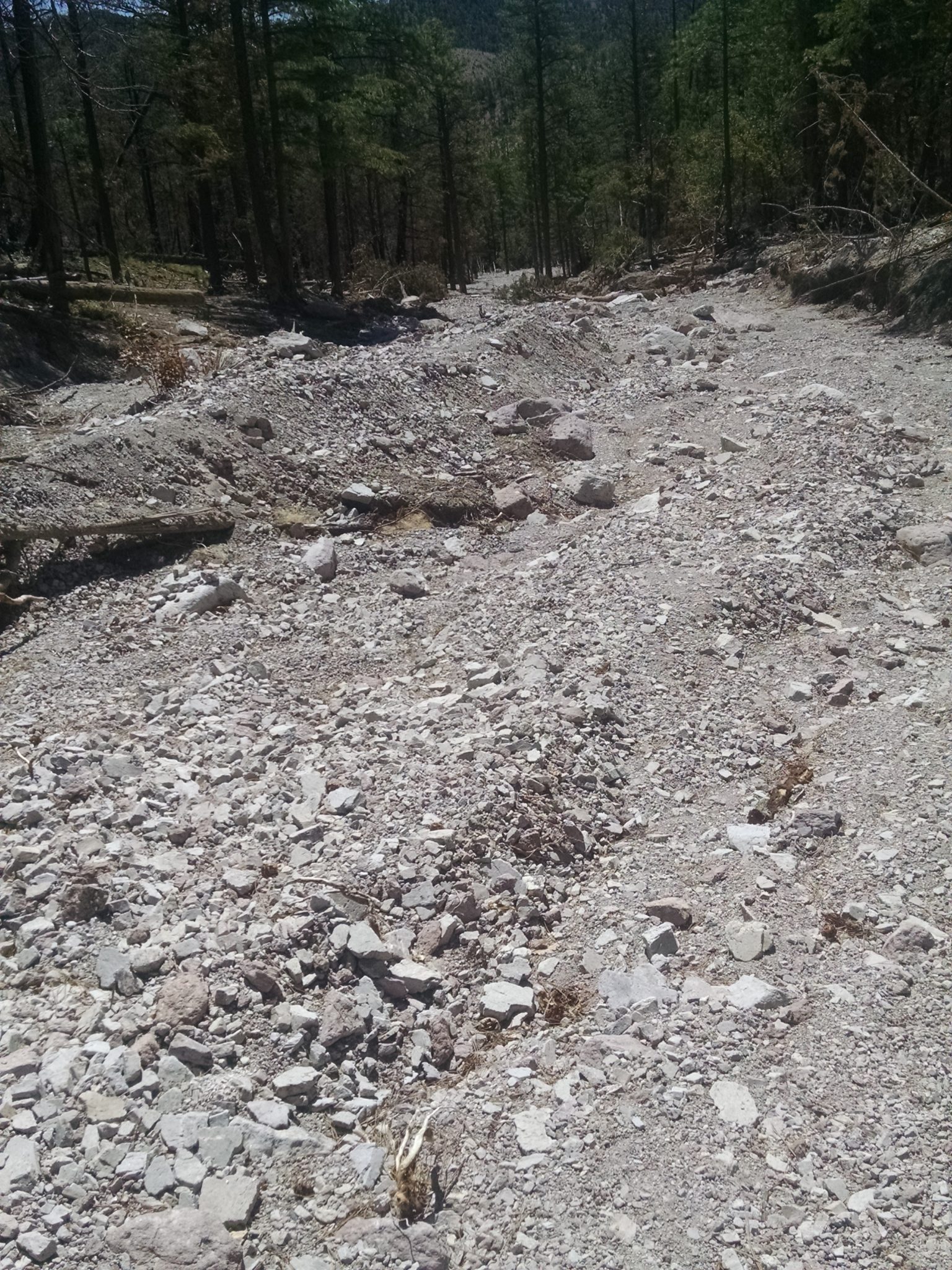 Sulfur-stinking red stained water is running further down the canyon– not good to drink.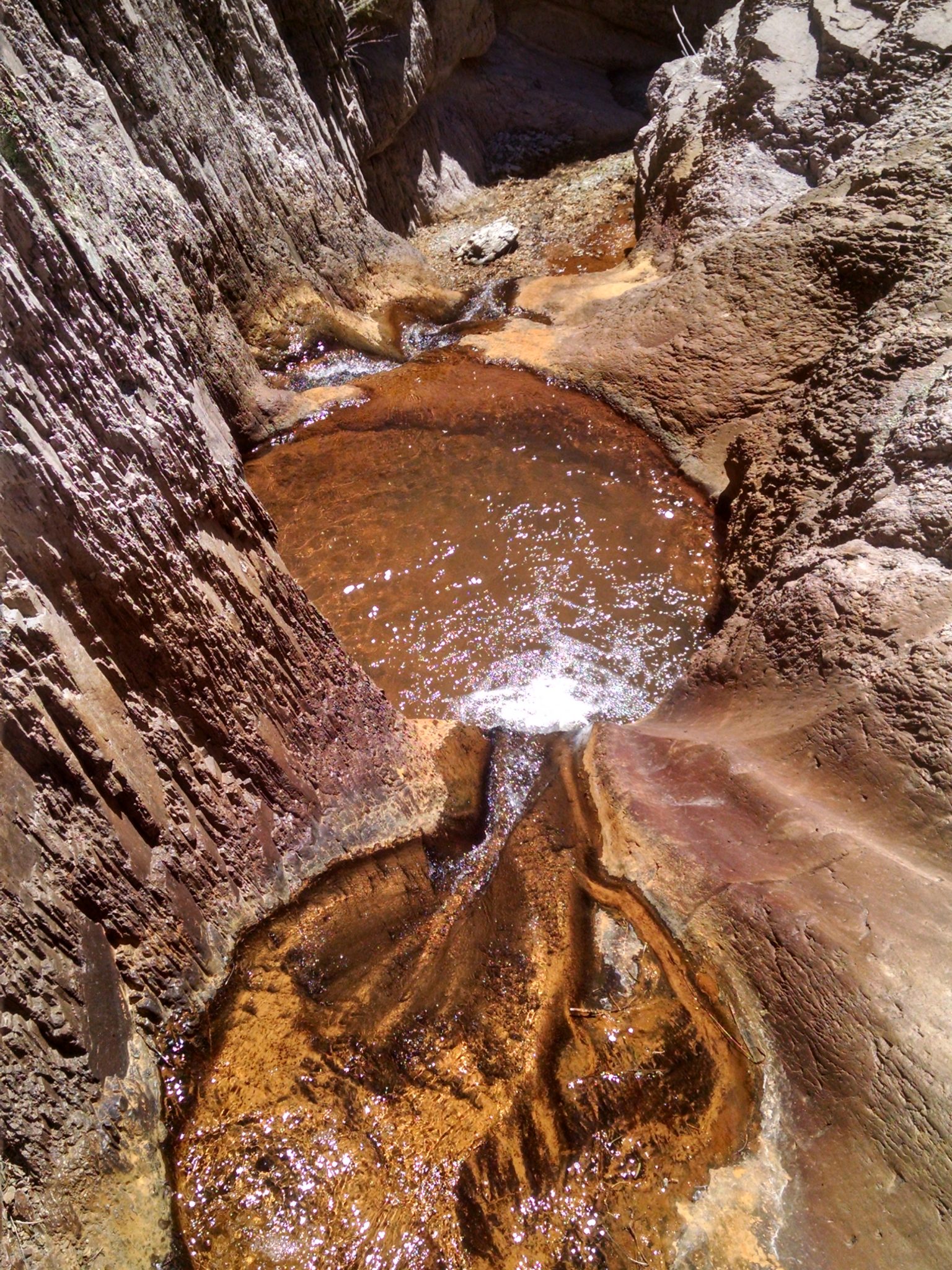 The Potato Trail routes around pour-offs where the canyon narrows, but I find it easier to scramble down, rather than find the detour trail.
Past the pour-offs a boulder field runs right down to water channel, contributing some huge rocks to decorate the creek.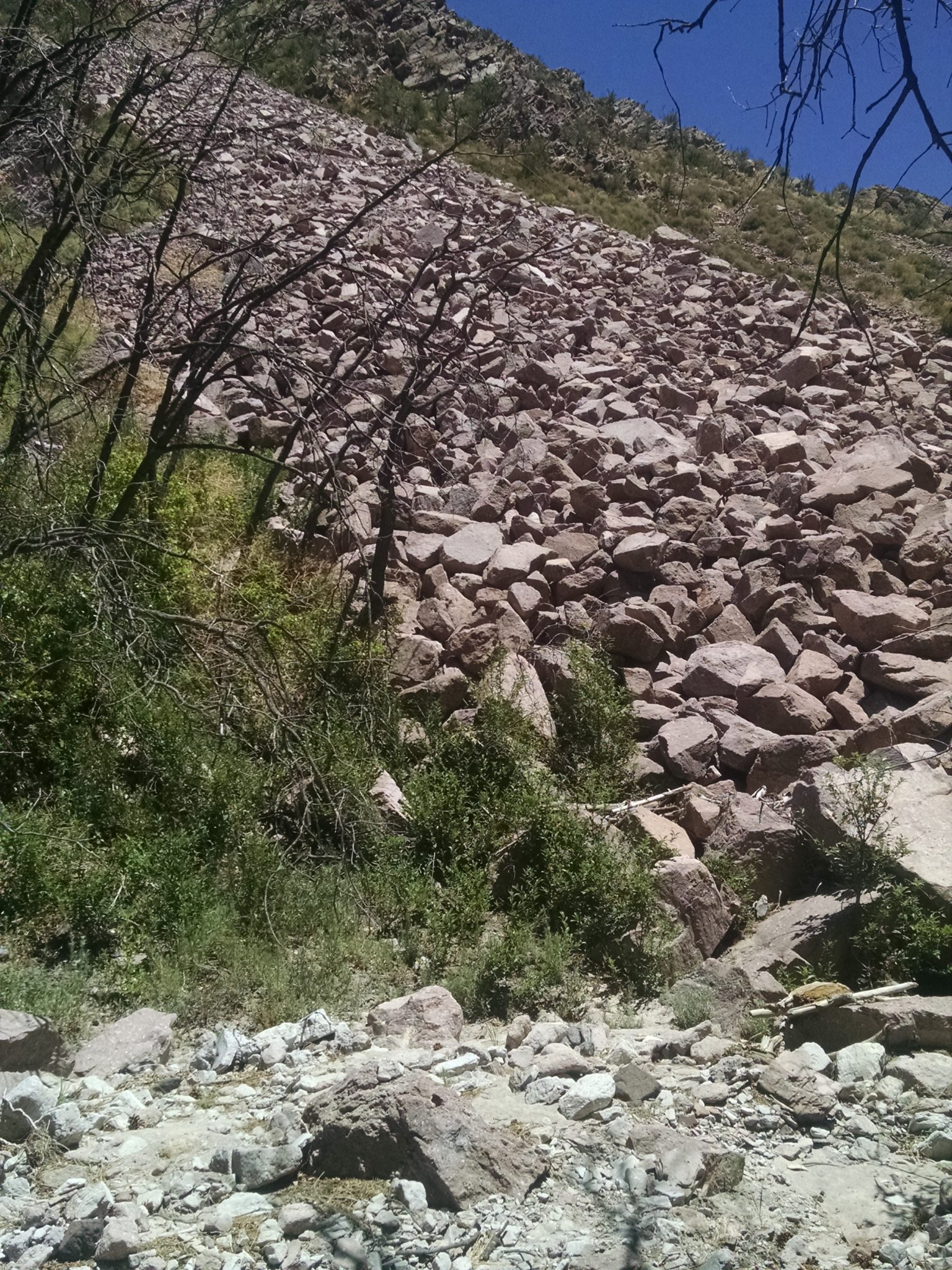 Down lower where last year was plenty of shade– now not so much. The foul red water has disappeared, and further down good clear water runs for a distance in the canyon.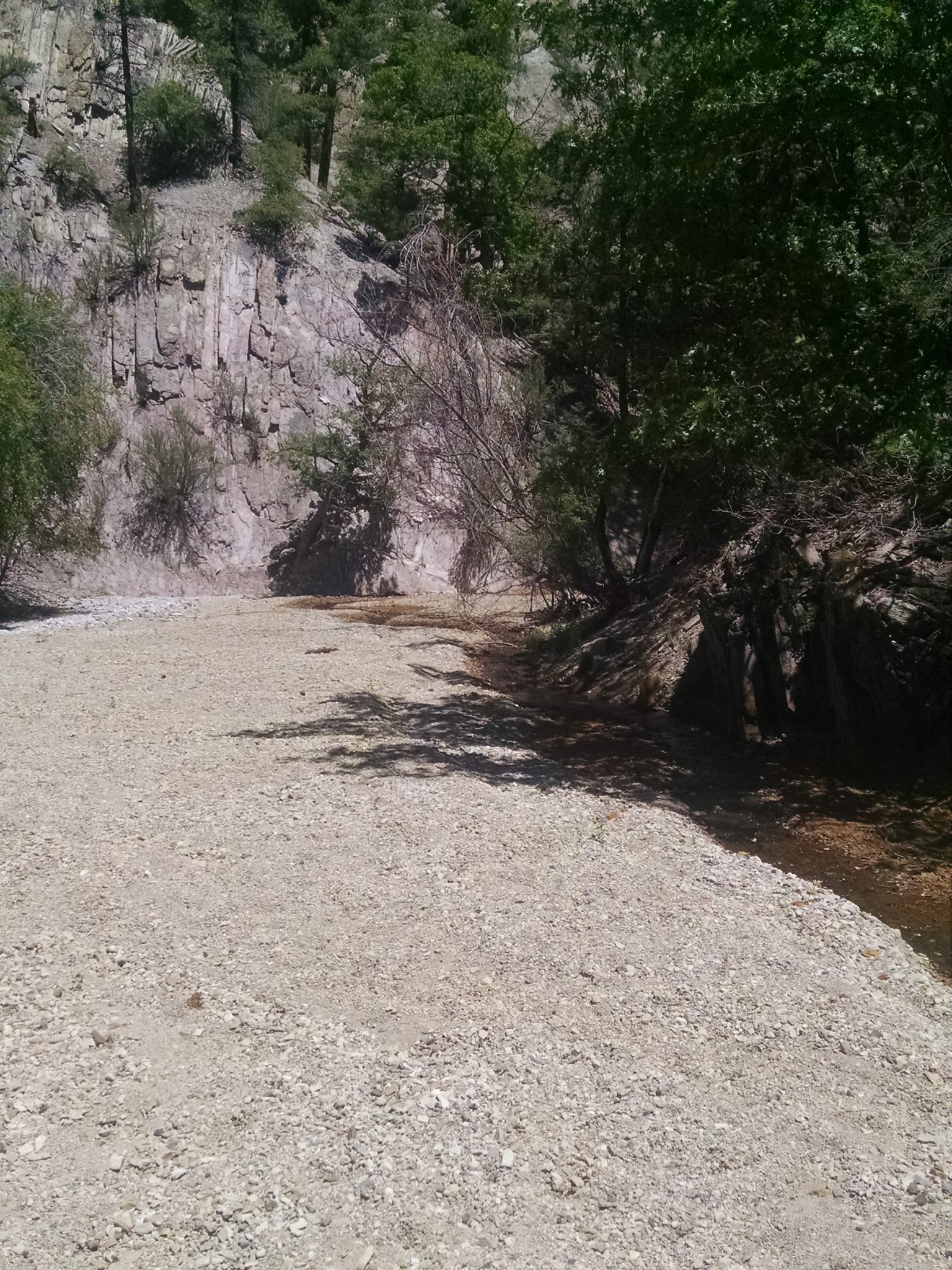 Distinctive ridges signal the end of the canyon trail.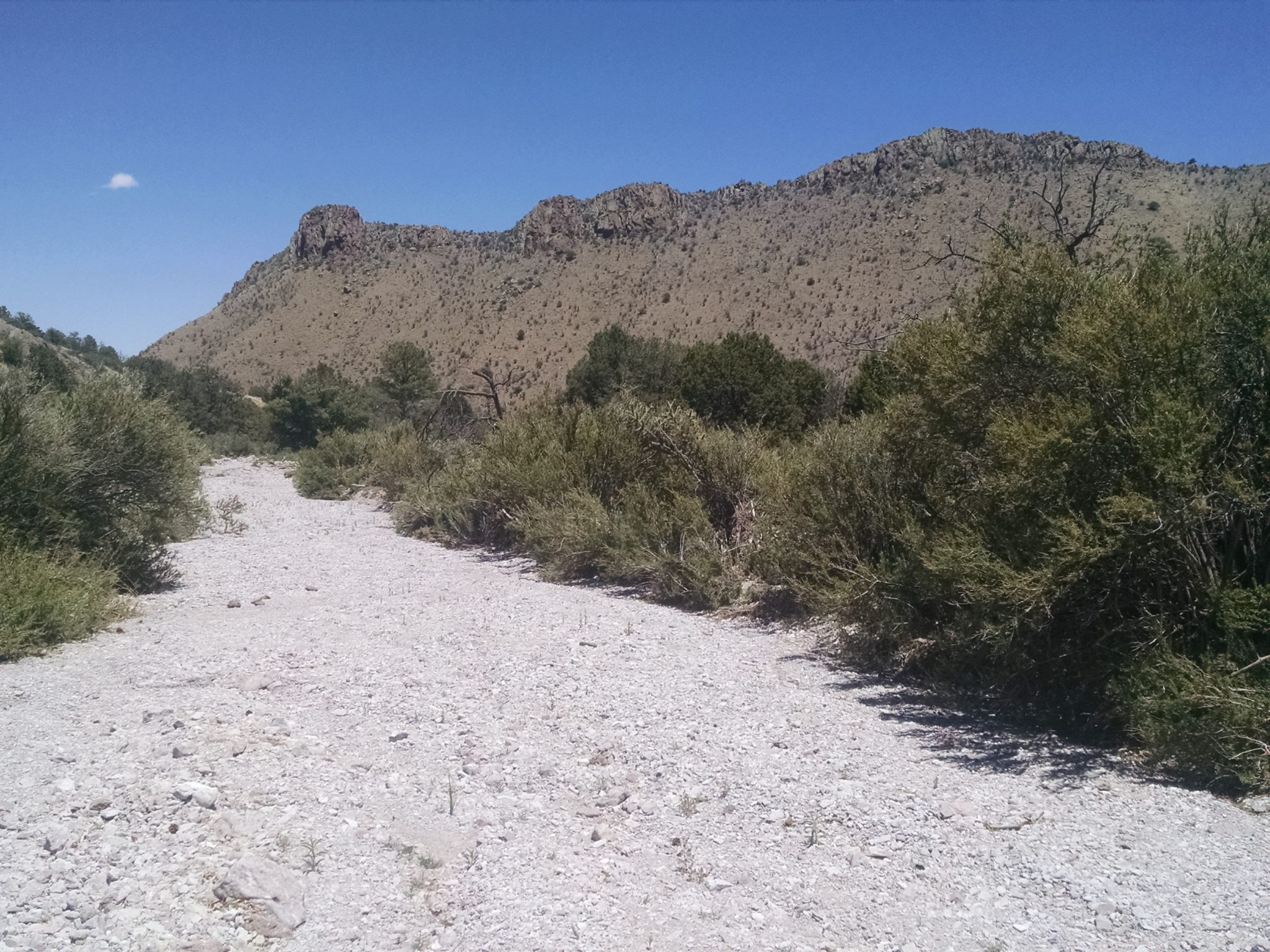 On a long road-walk towards the Milligan Hills, a truck stops and asks me if I was at Withington Peak the morning. Joe was describing my journey to visitors.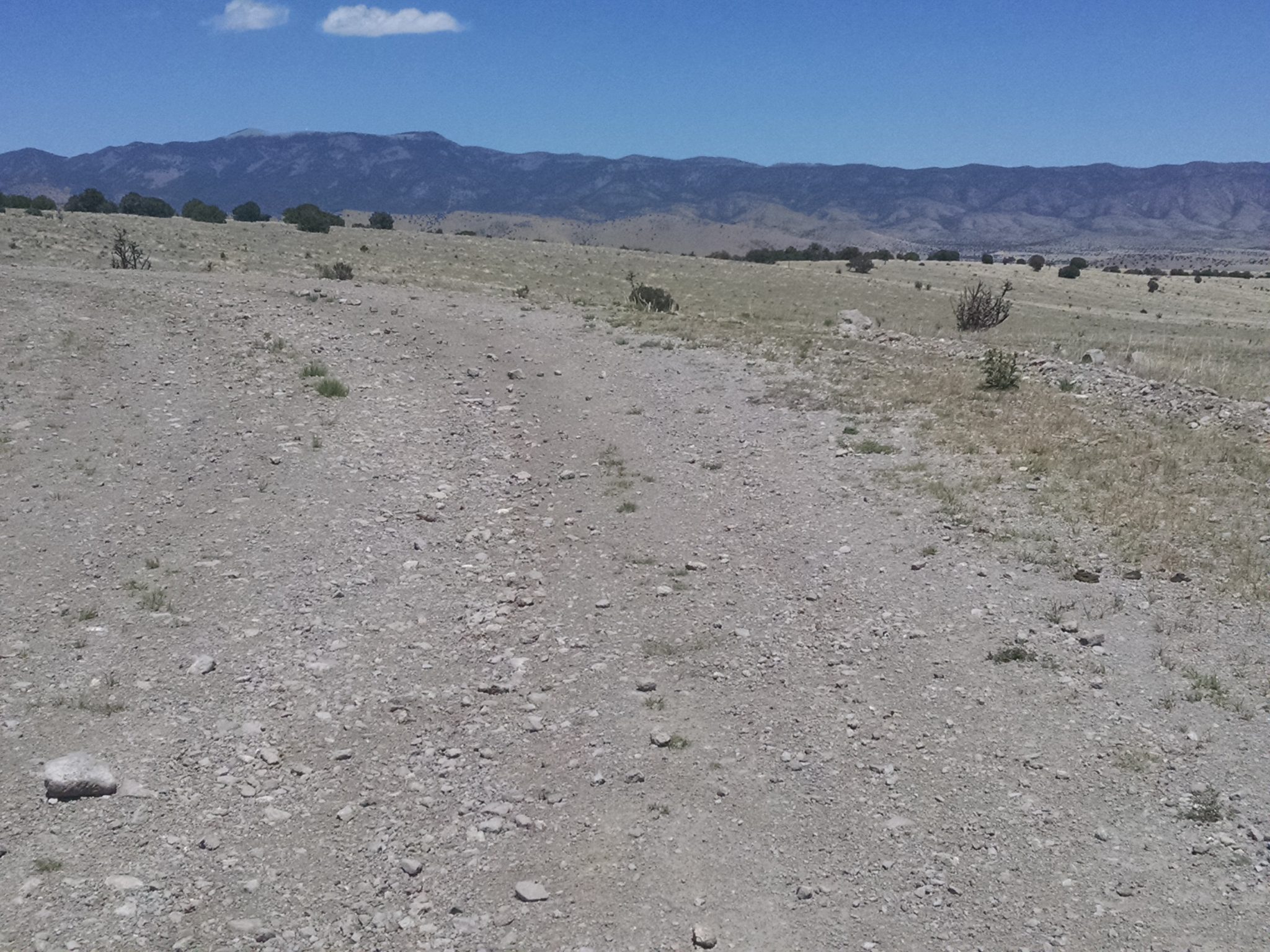 Now one can start seeing Milligan Hills in the distance, foothills to the Magdalena ridge.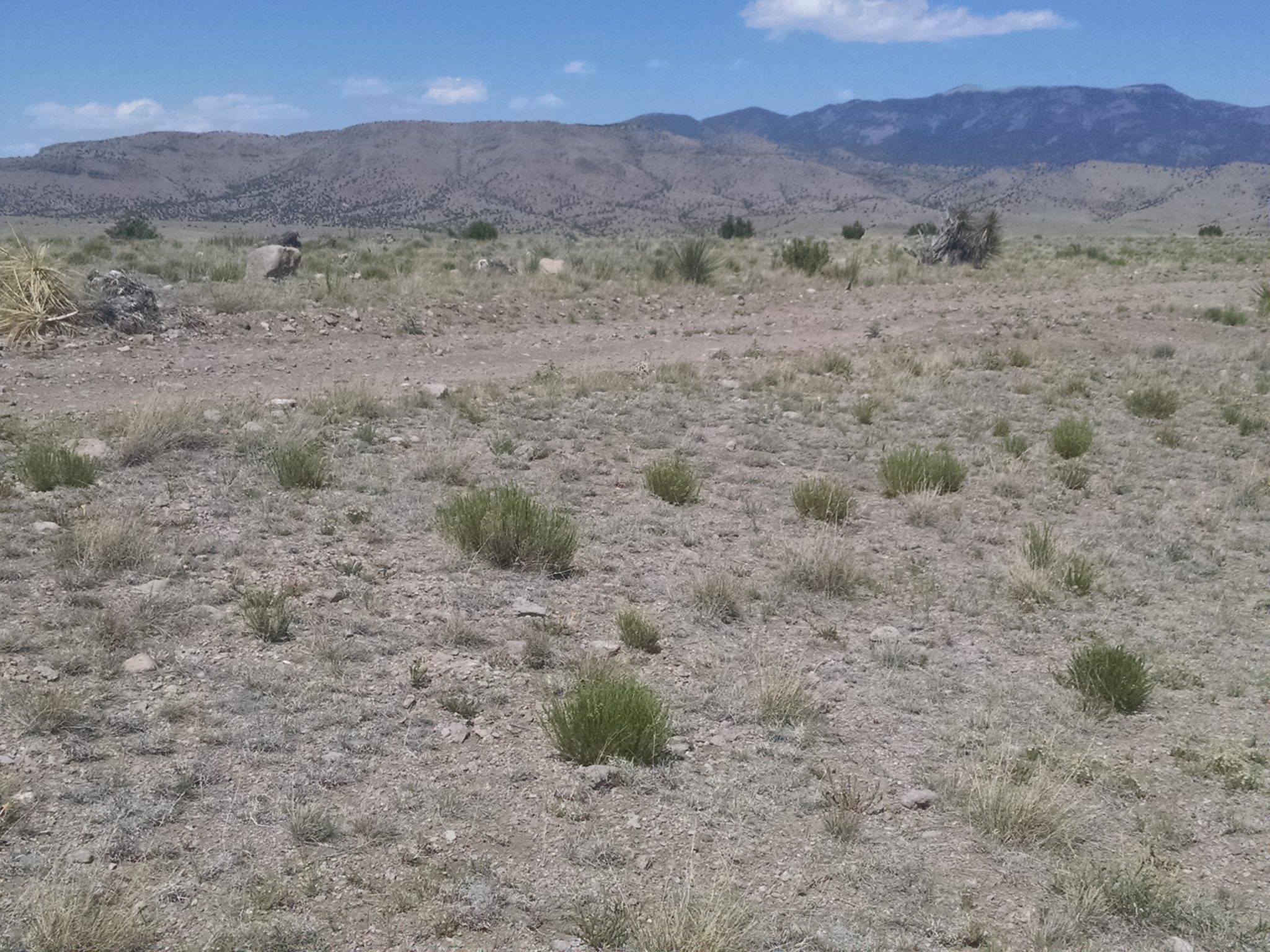 Hello little buddy. You are pretty slow to move out of the arroyo.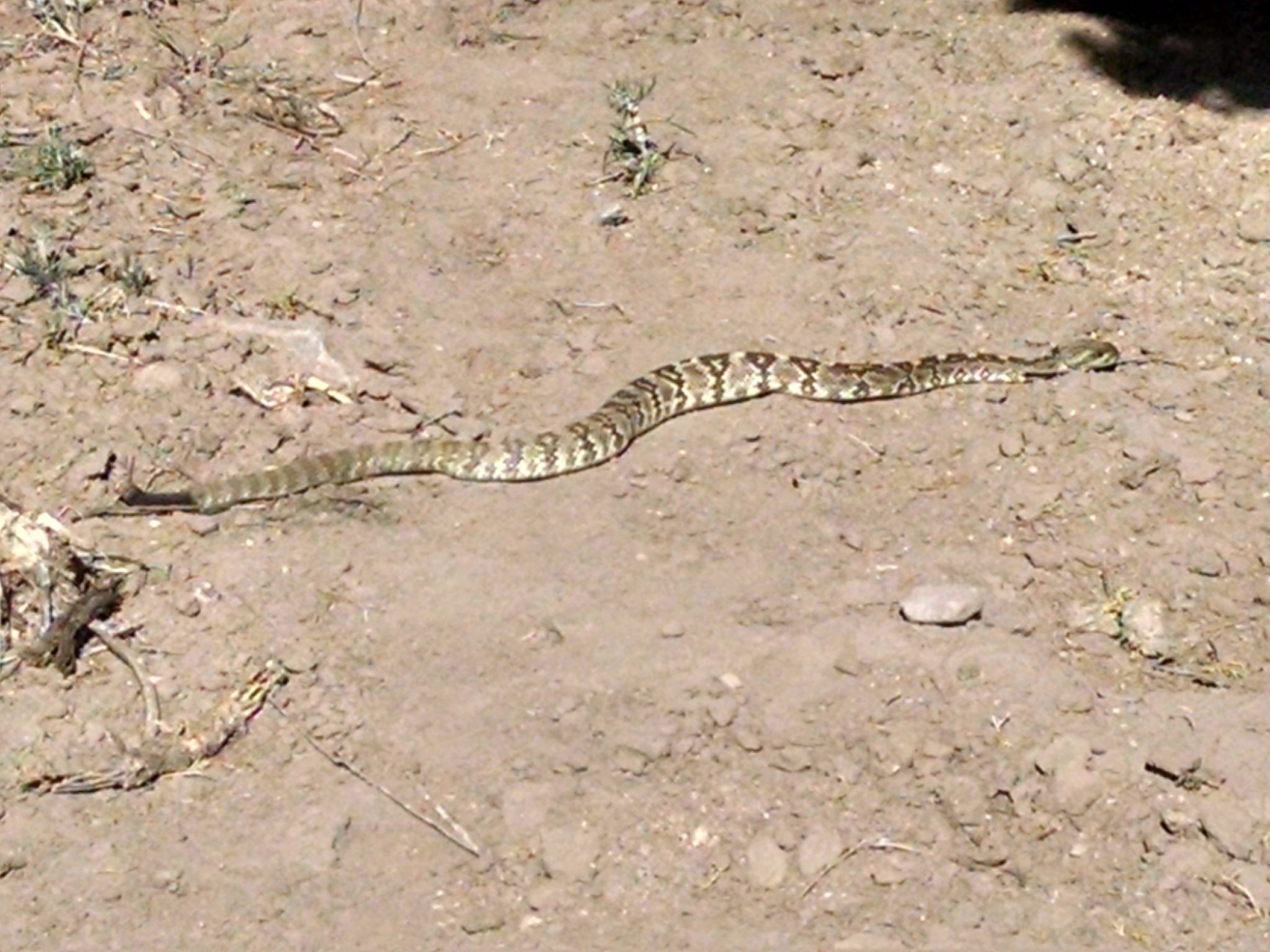 Tough cross-country up and beyond drains takes a different route than last year.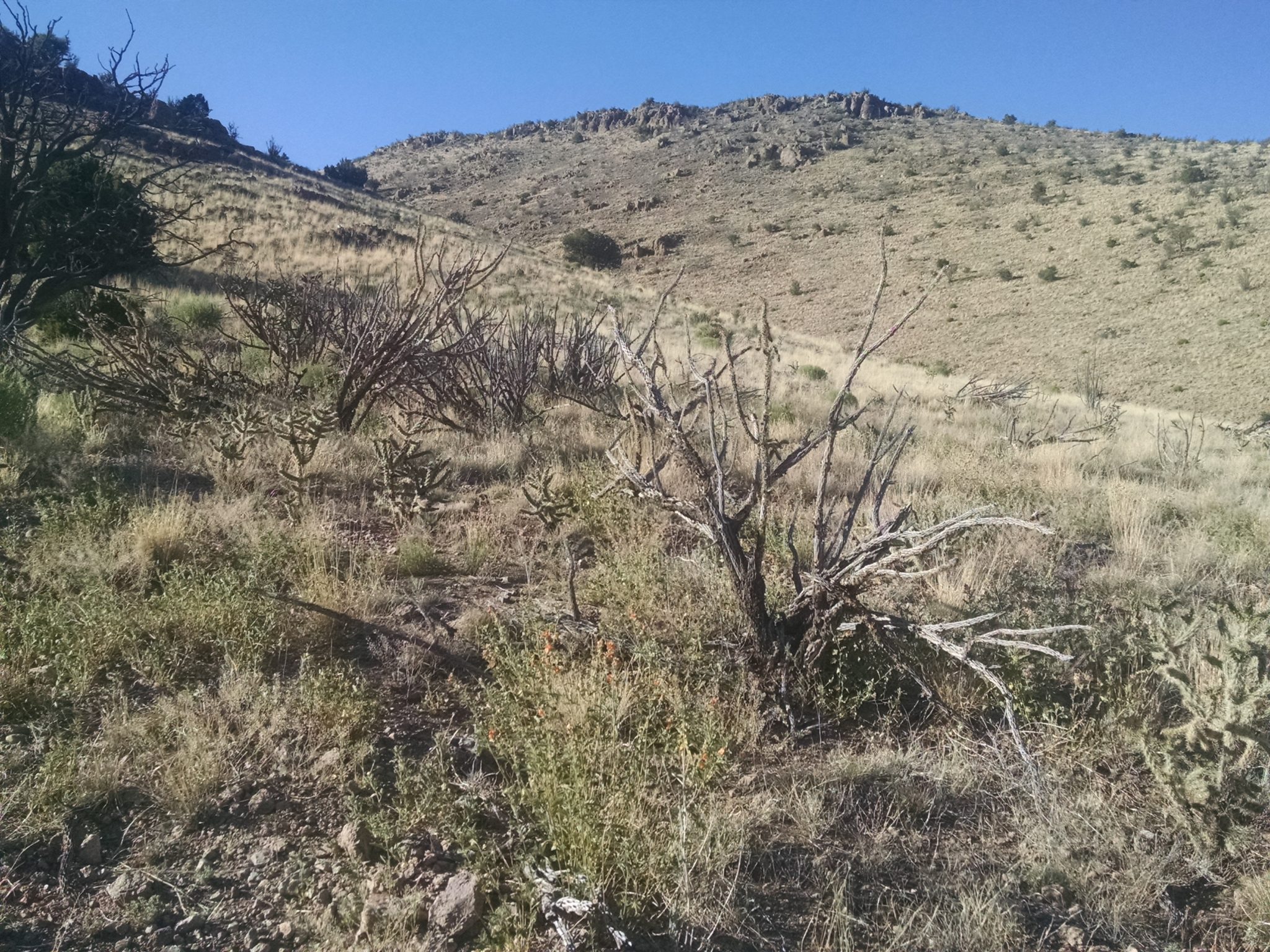 Finally the trail gets to water at a stock pond, near my camp for the night. A barb-wire fence splits the pond.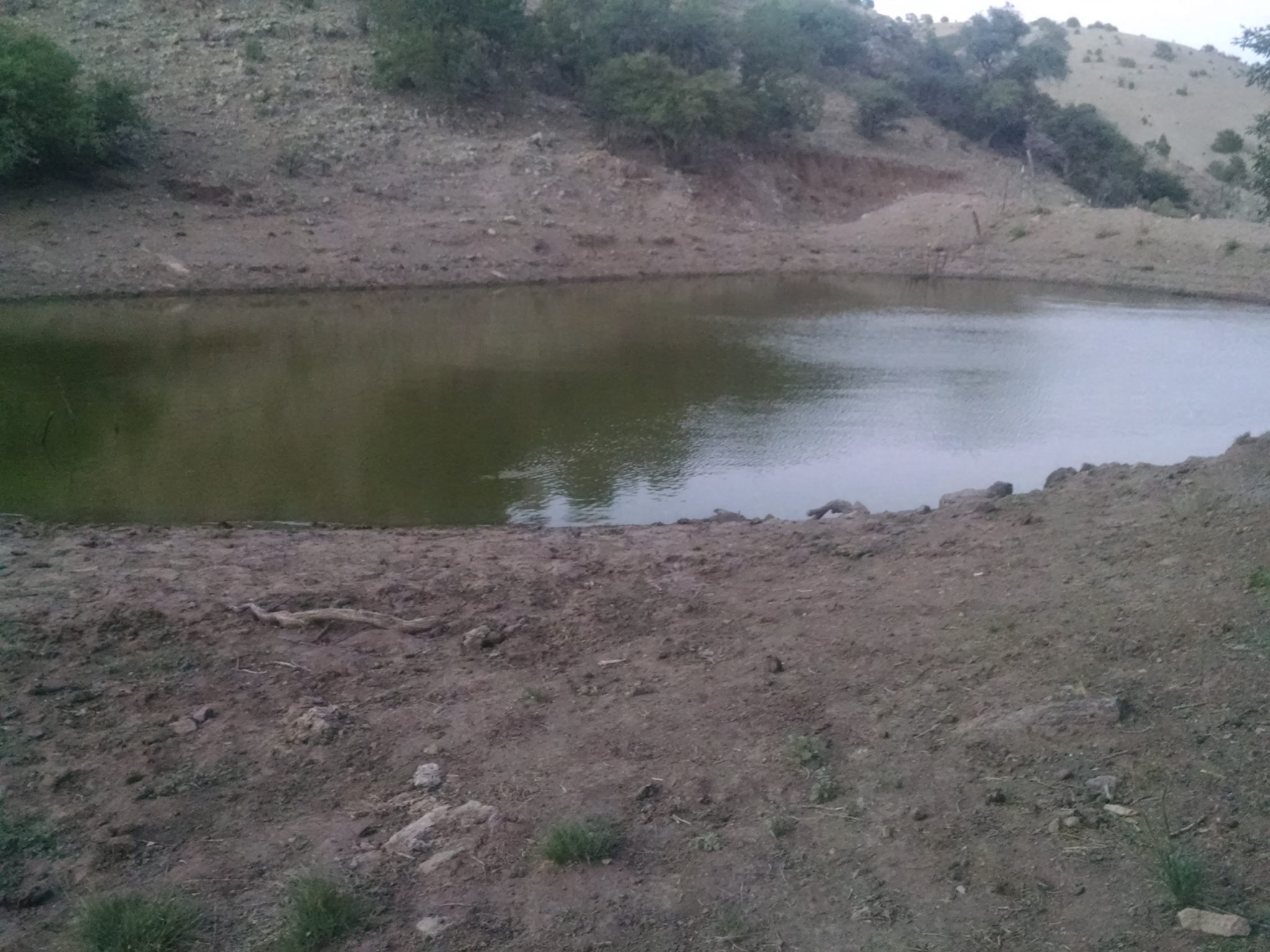 [Finished audiobook Space Kasey, by Christiana Ellis.]
[Finished audiobook Just So Stories, by Rudyard Kipling, read by Kara Shallenberg.]